loading...
Search
2,334 RESULTS FOR PLACES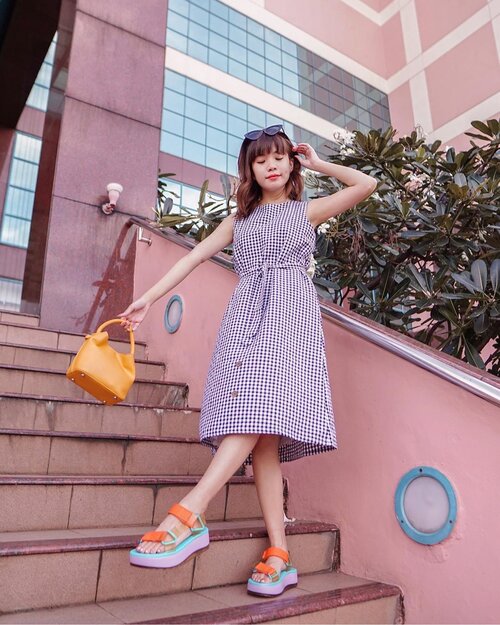 + View more details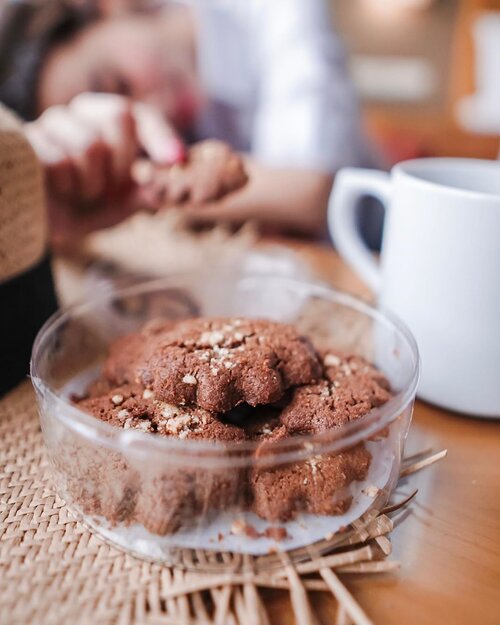 + View more details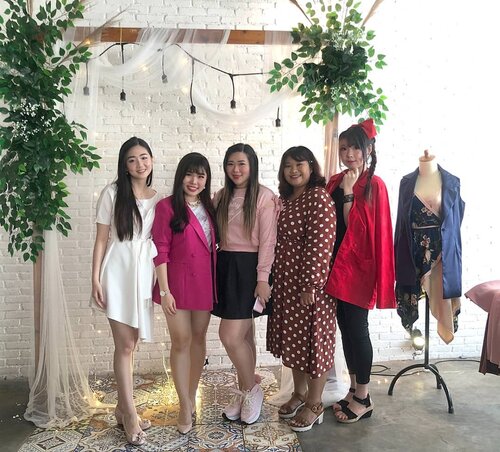 Every woman is important and they deserve to know that they are important, sadly society don't always encourage that as we are so often forced to buckle down to men and mold ourselves into what's deemed "the perfect woman". All these pressures creates all kinds of insecurities in ourselves and it's inspiring to learn about other women's insecurities and how they overcome this. Every woman has her own story and voice which can help other women dealing with the same issues, sadly there is not always a place or platform to do that.
That's why i applaud this project by @selflovepr_id and the wondeful women behind it @gracefeilie
@chelsheaflo , thank you for today, it's been therapeutic and encouraging. To know that i am not alone in my own insecurities, it's making me braver to face them. I will forever be supporting you and you can count on me whenever you need me.
It's also the first time i cried in an event because i was so touched by @aiyuki_aikawa story. Thank you for sharing, it must not be easy but you were brave and many women like myself needed to hear that. We can grow and get stonger together. I vow to continue endorsing self love, self acceptance and fight against people who takes pleasure inflicting unnecessary pain upon others with their sharp words, we have no space for you.
I talked in public a lot but apparently when the subject is this hard, it was 1000x harder for me so excuse my tiny, trembly voice and my probably incoherent story because i was honestly drawing blank. But i needed this, i needed to face my demons as it can only make me stronger.
I hope to this project will continue to support women and grow a community to support and lift each other up.
#selflove
#selfloveproject
#womenissues
#insecurities
#clozetteid
#lifestyle
#sbybeautyblogger
#bloggerindonesia
#bloggerceria
#beautynesiamember
#influencer
#surabayablogger
#SurabayaBeautyBlogger
#beautybloggerindonesia
#surabayainfluencer
#bloggerperempuan
#indonesianfemalebloggers
#indonesianblogger
#influencersurabaya
#lifestyleinfluencer
#lifestyleblogger
#celebrateyourself
#embraceyourself
#faceyourdemons
#spreadpositivity
#positivevibes
+ View more details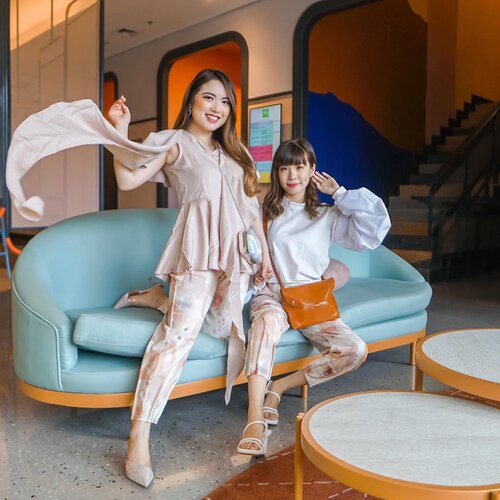 One more sleep to Valentines day 💗 just wanna let you know that it's still a good day to celebrate love even though if you're single ! Cause you're precious and valuable just the way you are with or without a partner. Remember that it's not the end of the 🌍 if you don't have a date to attend but you can still feel the love surrounding yourself with people who loves you. Share your love to the world and make it a warmer place ! .
.
☎️ Ring your love calls , we are so ready to
#CelebratelovewithCOTTONINK
💕 we invite you to join us too ! Lots of sweet collections waiting~
#YOUxCOTTONINK
@cottonink
+ View more details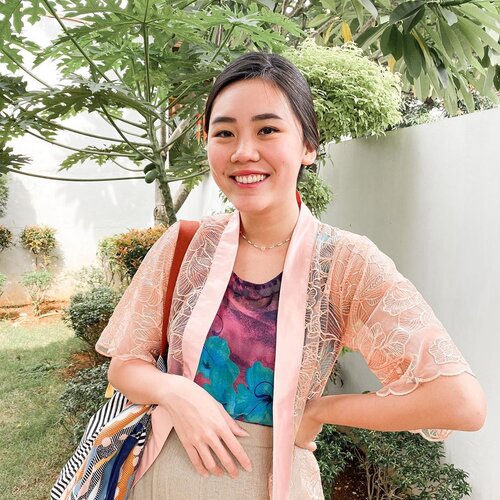 Which comes first: self-love or happiness?
It's easy to love ourselves when we're young and thriving. When we feel like we're doing well in life. When people throw compliments at us.
Conversely when we're not feeling our best, when our endeavors fail, when we reach that age or place in life where we feel ugliest physically or mentally... self-love doesn't always come naturally then.
But ladies, always remember. We don't love ourselves because we are happy. We are happy BECAUSE we love ourselves.
Thank you @handmadeheirloom for this token of reminder to love myself. Everything that I am, I've done and I've failed.
Swipe to see the details of the necklace! Ini kalung edisi Valentine nya mereka. Each piece made with care using the finest materials in the most reasonable price levels. Swarovski crystal pendant that sparkles dashingly as it reflects the light that hits it.
Sudah lama banget aku gak punya kalung pendek begini. Ketika pakai ini perasaannya beda. Merasa cantik yang timeless.
Buat yang mau menghadiahkan sesuatu untuk istri/pacarnya, atau mungkin untuk diri sendiri, please consider this. Harganya sangat friendly untuk kualitas seperti ini. Bisa langsung ke @handmadeheirloom untuk cek sendiri yah!
#accessorizewithHH
#lookoftheday
#accessoriesoftheday
#clozetteid
#ootd
#momblogger
#selflove

+ View more details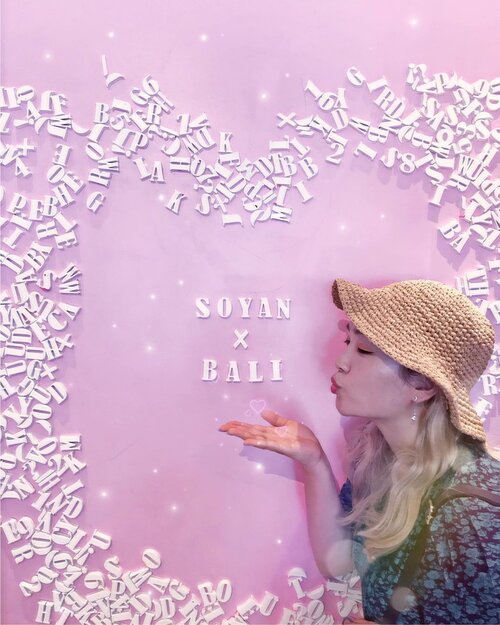 🏝Korean onnie in Magical Place "BALI"🦄-Photoshoot in @kyndcommunity creamery ice cream shop! You can customize letters on this wall⭐️🤟🏼-
#balicafe
#kyndcreamery
+ View more details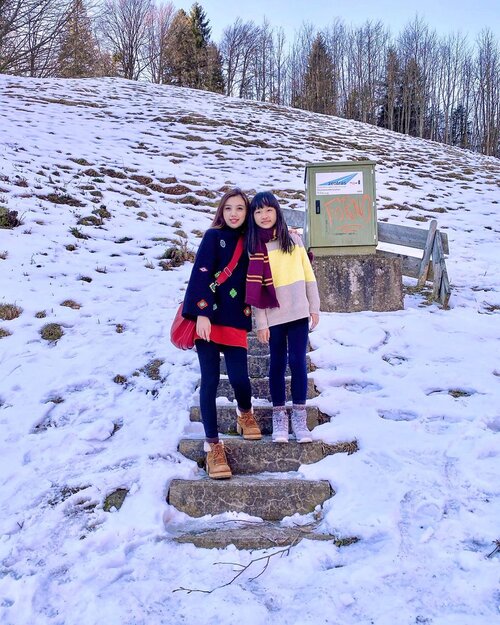 + View more details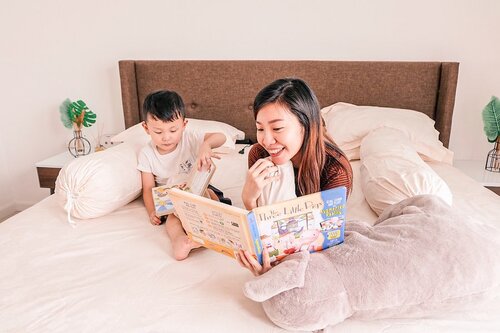 Bed should be the best place to relax. But what happened if dusts and mites nesting happily there? Makanya aku janjian sama @bersihin.sby buat basmi tungau dan debu di ranjang.-@bersihin.sby menggunakan technology advance yang menghisap debu hingga kedalaman 20cm dan tidak menggunakan chemicals sehingga aman untuk kulit sensitive, bumil, dan anak2.Slide3: selain permukaan dibersihkan, bantal guling juga divacuum hingga kempes untuk memastikan debu dan tungau dibasmi semua.Slide4: pembersihan detailSide5: di kamar aku juga pakai vacuum hepa filter sendiri, ada penghisap debu ruangan, air purifier and humidifier juga, tapi setelah dibersihkan @bersihin.sby tetep keliatan ya airnya kotor banget.It means, kebersihan yang kita lakukan juga perlu dibantu oleh expertnya biar bener2 bersih sempurna.Jadi jangan ragu buat bikin janji buat bersihin debu&tungau di rumah ya. Setelah dibersihkan tuntas, tim @bersihin.sby juga akan spray YL Purification sebagai sanitizer loh. Rekomendasi yang wajib banget kalian save! Thank me later 😊...
#projectcollabswithangelias
#clozetteid
#lifestyleblogger
#tungau
#vacuumcleaner
#hepafilter
#sedottungausurabaya
#sedottungau
#sedotdebu
#jasabersihrumah
#jasasedotdebu
#jasasedottungau
#mommyblogger

+ View more details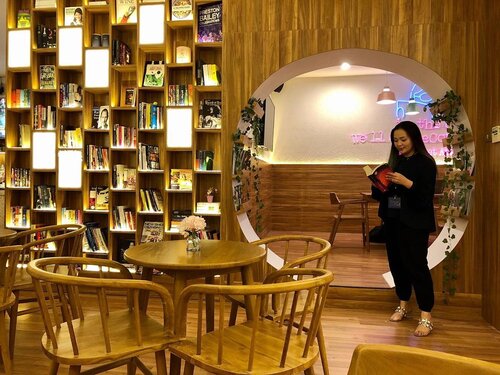 + View more details

loading ...
Back To Top