loading...
Search
469 RESULTS FOR TOWN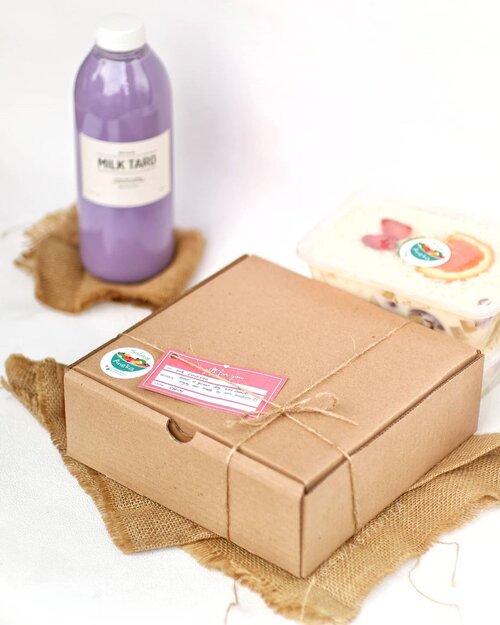 Alhamdulillah hujan 🥰💕
Indahnya menikmati sore dengan semangkuk Salad Buah & Milk Taro nya @salad.aneka_bintaro 🥗🥤
Seperti taglinenya "The most delicious salad in Town", salad ini emang the bessttt.. Sausnya creamy banget.. Juara 🤤👍👍
Fyi, saus saladnya ini homemade, tidak menggunakan telur mentah sehingga aman untuk Ibu Hamil.
#DuoK
aja doyan semua saladnya 😆
Produk Best sellernya :
1. Salad Buah Manis.. Rasanya manis creamy, ga asem dan ga eneg. Buahnya lengkap, ada jelly dan nata de coco, kejunya tebel, jd kombinasi semuanya ini kalo dimakan enak banget..
2. Salad Sour Sweet. Rasanya asam manis seger, cocok utk yg ga begitu suka manis. Rasa asamnya ga eneg, dan segar banget. Isinya full buah. Bedanya, TANPA jelly dan nata de coco..
3.Milk Taro.
Minuman susu dengan rasa taro yg tebal dan enak, tidak terlalu manis, menggunakan susu UHT, tanpa susu kental manis.
Available di 3 outlet yg ada di Tangsel, dan bisa diorder lewat Grabfood dan Gofood.
@salad.aneka_bintaro
#foodphotography
#foodstyle
#foodoftheday
#foodshare
#foodstyling
#foodgram
#foodphotographyandstyling
#foodphotographyprops
#foodphotographyjakarta
#foodshot
#foodstagram
#instafood
#foodpic
#yummy
#FoodBlogger
#ClozetteID

+ View more details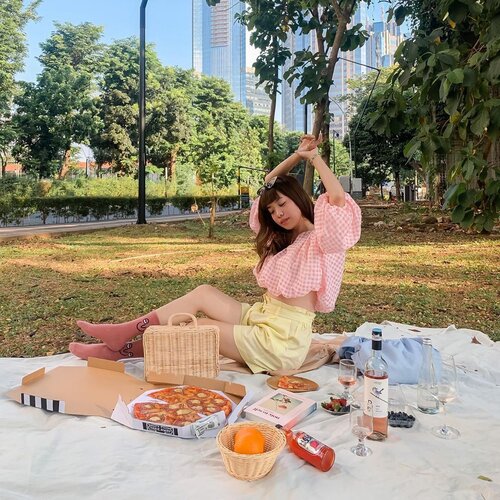 + View more details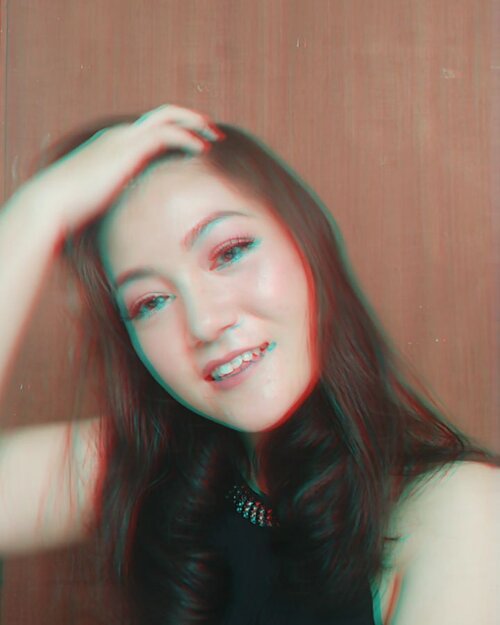 + View more details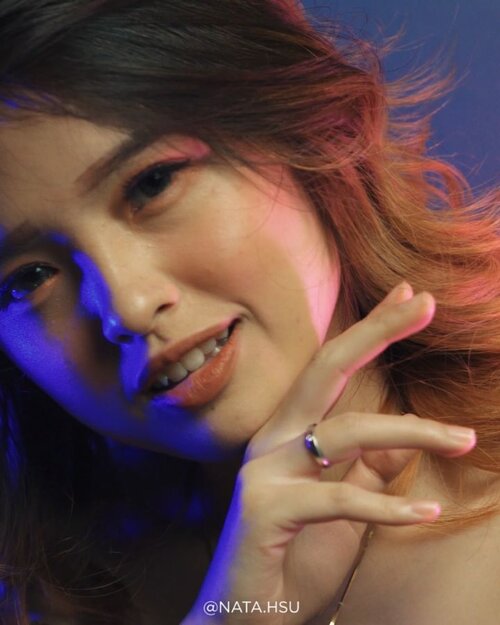 Sept 3, 2020My first ever transition video 💕.Maaf kalau masih banyak kurangnya, namanya juga first try. Jujur bikinnya capek, tapi saat liat hasilnya cukup sumringah 😂.Btw, seneng banget bisa ikutan @getthelookid Beauty Hackathon bareng ka @astaririri hari ini ! Got a lot of insight banget soal video 💕.Kemaren bikin raw videonya aja, editnya belakangan. Ternyata ngeditnya kudu sambil filming biar gampang ngulangnya 😂.
#MyNudeMood
#GoRougeSignature
#LorealIDHackMyTown2
@getthelookid
+ View more details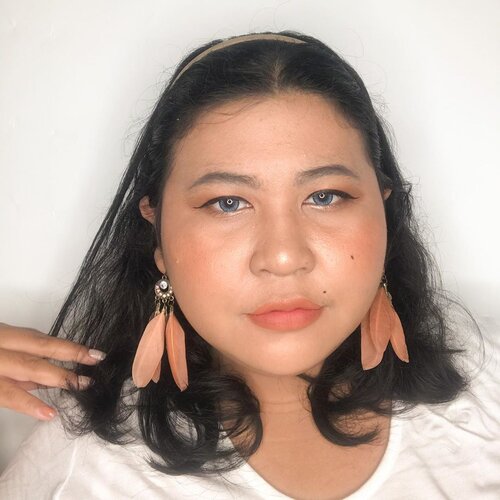 + View more details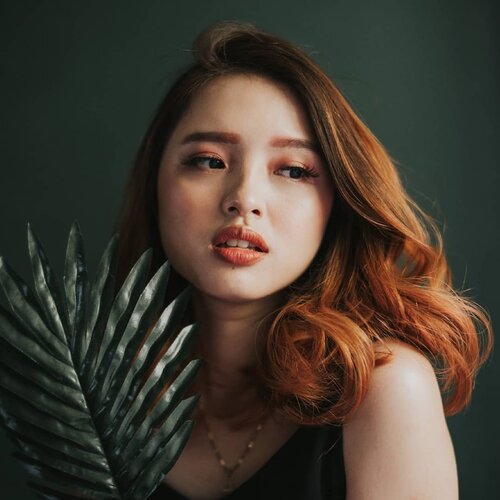 Aug 27, 2020My submission for
#BeautyHackatonLorealID
Wild Nature Inspired Make Up. Been starting my blog
#sprinkleofraindotcom
journey since 2016. I've never thoughts that I would loving this journey a little too much..So, why I want to be in this journey ? Because I wanna share my 2 favorite things with all of you. When "BEAUTY" meets "PHOTOGRAPHY". Make up and photography are such an art for me..Inget banget dulu pertama kali terjun di dunia ini karna iseng mau review jualan. Eh jadi keterusan sampai sekarang. When you know something that you love to do, you just can't stop, right ?.Kalau ngomong soal beauty "influencer", menurutku everybody has a chance to influence people no matter how much their followers is. Tapi aku gatau standar apa seseorang bisa dikatakan seorang beauty influencer. But still, I'm a beauty blogger and I'm proud..
#MyNudeMood
#GoRougeSignature
#LorealIDHackMyTown2
@getthelookid
+ View more details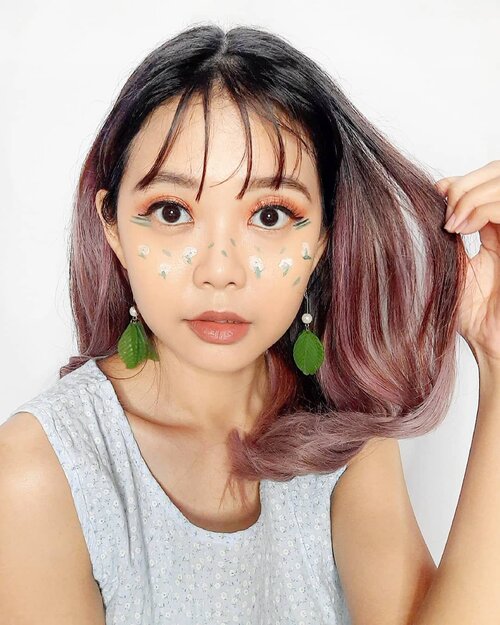 Menjadi beauty blogger - vlogger - influencers (you named it) tentunya gak mudah, kadang harus ngikutin kemauan dan kebutuhan followers / pembaca, kadang harus ngikutin trend, tapi semuanya aku lakukan sesuai dengan porsi yg aku bisa, and keep being myself. Satu hal yg aku percaya dan menjadi "nama" aku di sosial media yaitu LIMITED , I'm Limited and so are you 🥰That's why I want to be influencers. Aku mau semua orang tahu bahwa kita semua itu limited, dalam artian, unik dengan caranya masing2, dan gak ada yg seperti KAMU. You're enough, don't try to copy others, just being you is enough and awesome 😘BTW, kali ini aku sedikit keluar dari "zona nyaman" aku, dengan menambah beberapa warna di eye makeup dan sedikit face painting di pipi, a little wild won't hurt right? 🤣So, ini Wild Nature Inspired Makeup versi aku, ceritanya bunga dandelion dan dedaunannya, kayak motif di baju aku wkwk 🤣Tentunya dengan lipstick nude favorit aku yaitu @getthelookid Rouge Signature - I Explore 😍
#widlimarts
#widlimselfie
#MyNudeMood
#GoRougeSignature
#BeautyHackathonLorealID
#LorealIDHackMyTown2
#clozetteID

+ View more details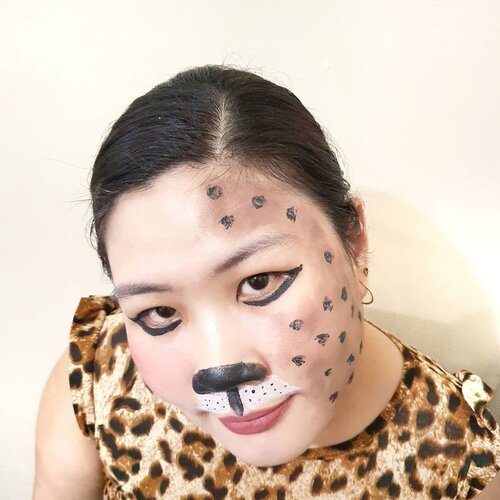 Perkenalkan maung Bandung ala2 🙈 iseng bikin
#makeupfantasy
look karena abis beli facepainting tapi ga dipake-pake akhirnya diniatin bikin konten biar ga mubajir masih utuh belum dicolek sama sekali.Slide pertama masih okelah ya posenyaSlide ke 2 pura2 jaim karena ada oppa lewat 😆Slide ke 3 kucing garong dimarahin abis nyolong ikan tetangga 🤣Jadi aku tuh mau ikutan challenge nya @getthelookid karena aku pengen dapet ilmu, biarpun sudah berumur tapi aku tuh haus ilmu.Ngeblog udah dari tahun 2009 jamannya multiply tapi sayang tahun 2012 ditutup jadi ganti platform ke blogspot. Saat semua orang berlomba hijrah ke youtube saya masih setia sama blog.Kenapa? Karena passion saya itu menulis, saya haus ilmu tapi saya juga suka berbagi ilmu, jadi buat saya blog itu semacam diary 😄 tapi ga pake kunci rahasia sagala karena bebas dibaca siapa aja.Kalau kalian passionnya apa gaes? Jadi selebgram? Beauty influencer? Youtuber atau apa? Komen donk 🥰
#MyNudeMood
#GoRougeSignature
#BeautyHackathonLorealID
#LorealIDHackMyTown2
#WildNatureInspiredMakeup
@bandungbeautyblogger
#bandungbeautyblogger
#indonesiabeautyblogger
#BeauteFemmeCommunity
#ClozetteID
+ View more details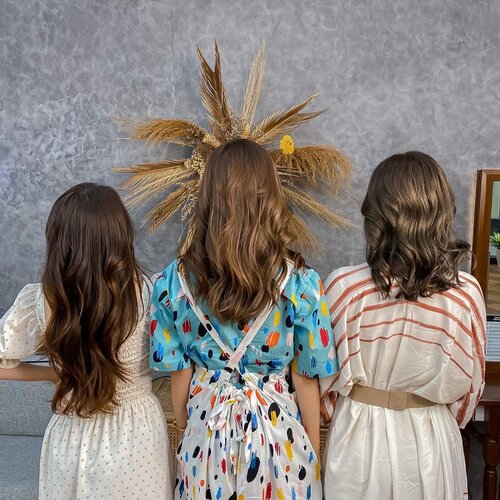 + View more details

loading ...
Back To Top