loading...
Search
1,884 RESULTS FOR WEDDING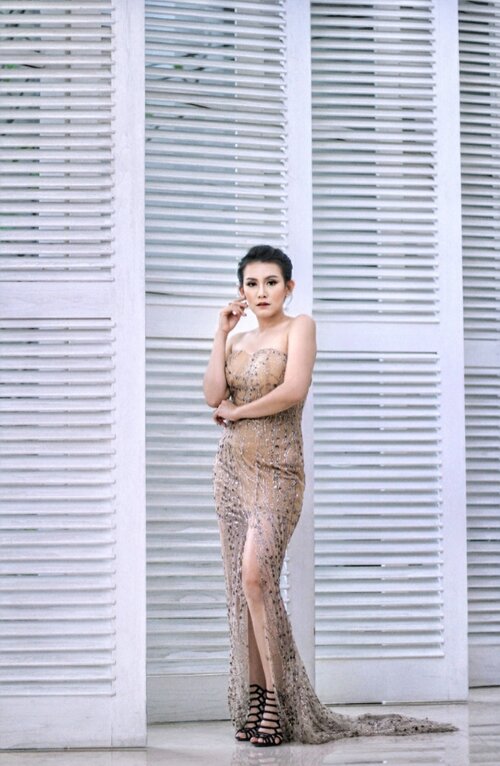 My little sister wedding

+ View more details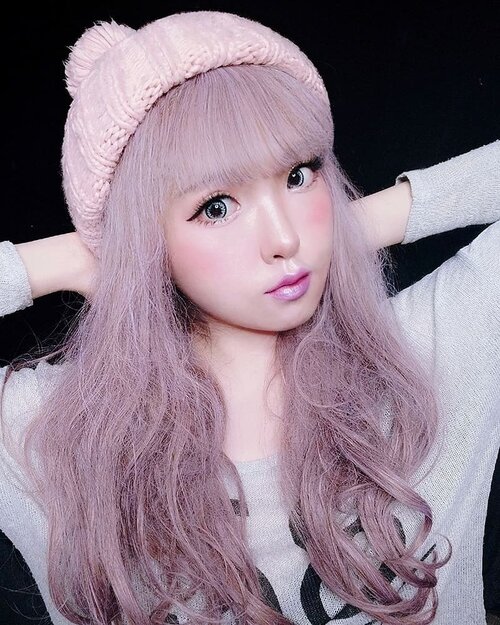 *Nyesek of the day itu ketika lu ditawarin jadi image model wedding buat simulasi wedding ceremony di wedding hall beneran di Tokyo. (Hashtag
#AiyukiNikah
tapi pura2 😛) Dan bakalan di publish di majalah wedding Jepang pula. Diajakin meeting di Area Shinjuku kalau Yuki tertarik. Tapiiiii Yuki lagi gak di Tokyo sekarang gak bisa balik gara2 Corona 😭 Rencana balik Tokyo awal taun kacau semua ih, padahal banyak bgt kesempatan bagus. Monangiss maemunahh :' (.....
#Gyarumakeup
#GyaruGal
#Gyaru
#makeup
#可愛い #かわいい #ギャル
#JapaneseBeauty
#ピンク #ピンクメイク
#kawaii
#kawaiigirl
#beauty
#girls
#fashion
#harajuku
#pink
#japan
#モデル  #メイク  #ヘアアレンジ #オシャレ  #ギャルメイク #ファッション #ガール #かわいい #おしゃれ
#clozetteid
#tokyo
#東京
+ View more details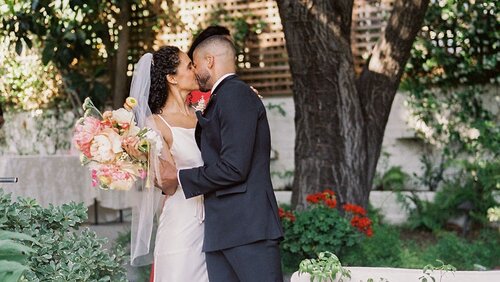 "When planning a wedding, it is so easy to get caught up in what could go wrong and what will be 'less than perfect.' But when everything goes wrong you start to see what really matters," the bride says.
Simak juga artikel menarik lainnya di Article Section pada Clozette App.

+ View more details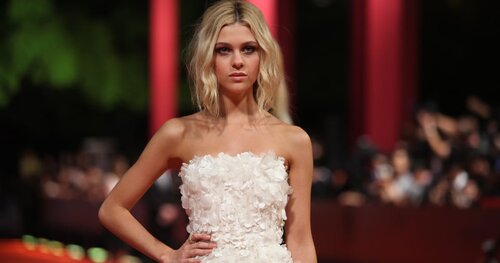 Look back on some of Nicola Peltz's best style moments in a white dress to envision her wedding look.
Simak juga artikel menarik lainnya di Article Section pada Clozette App.

+ View more details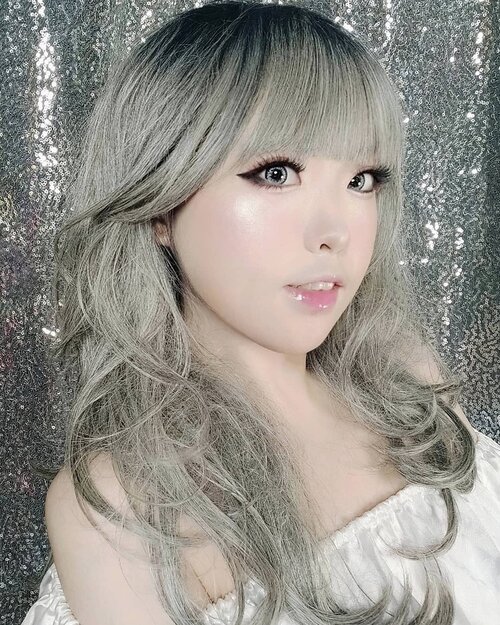 It seems like my signature makeup will fit perfectly for wedding makeup. It will keep you looking flawless - just focus on eye makeup & natural-glowing skin..*Tbh, i don't have an interest to get married in my 20's or early 30's bcs i'm too focus to improve myself & carreer. I don't think i have a time for romance. But if someday i decide to get married, i'm sure i'll do my own makeup & hairstyle, design & make my own wedding dress, write down the rundown, ask my sister to make a wedding cake (she is a professional chef & cake-art decorator 😘).My experiences tell me much about it all. I just need an event organizer to help me during the party 😌btw, garden party always be my fav one, with the closest family and friends. It's kinda private bcs i don't like too many guest. Such a waste if i invite too many people but i don't really knw them well. .I'll sing ballad love-song for my husband to be. 'You're the Inspiration' by Chicago (1984) is on the top on my list. Tbh, i have a high standart for a man i want to live with. Beside good looking, someone who will support me for everything i do, has a sense of art too, a deep thinker and open minded person. So, we can share about everything & make an artwork together. I don't want wasting time to have a small talk with wishy-washy kind of person. Career is my number one priority. I'll never trade every second of my life by living a fake love-live or be with someone that's not educated enough..I don't like a 'normal-boring' life like getting married-having baby-raise the kids-etc. I'm not gonna say it's wrong. Not at all, all people has their own choice, right? But i don't want to have that kind of life. Don't judge me bcs of my own choice. As an artist, i have my own life-goals, i prefer to live my life to th fullest & inspire the world with my artwork &ceativity.If someday i find someone who fill my expectations, has similarities and same way of thinking, i'll have no hesitation to living a marriage life and write down our planning to inspire others. But if not, it's not a big deal too. I never afraid to be alone. I enjoy it because i'm focus on what i can do to inspire others and living my thousand dreams
+ View more details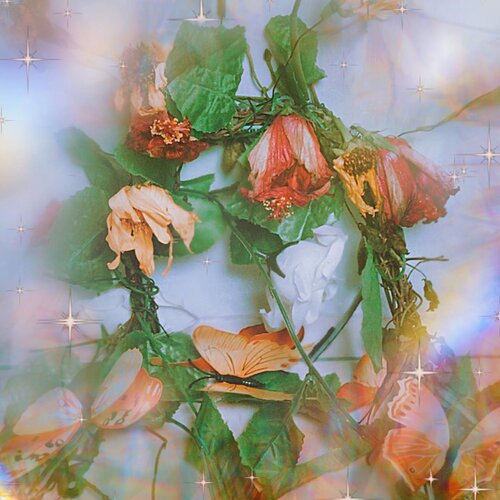 + View more details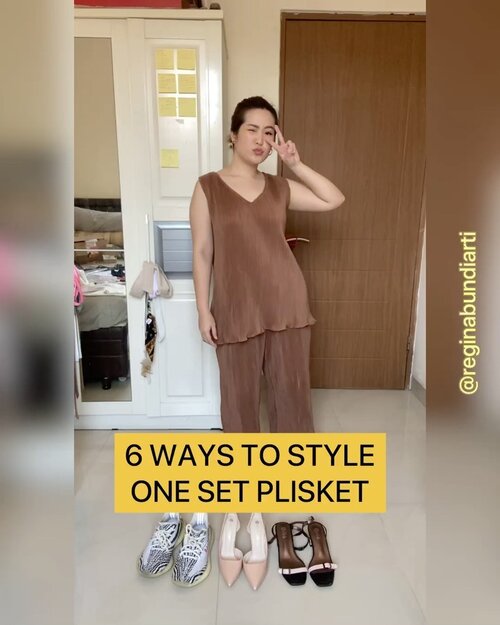 Plisket set namanya Bumi dari @nyawa_official 🥺🤗. Ini cantik banget, warna nya earth tone + gampang di mix and match heheh. Bahan nya adem, ga gerah sm sekali, terus pas di badan aku 💖
-
Style 1 : pake 1 set + nude heels, bisa buat arisan *loh 😂
Style 2 : pake 1 set + belt + block heels yg pendek, bisa buat nge-mall + mager outfit sekali✌🏻
Style 3 : pakai atasan nya aja + celana pendek, bisa buat groceries shopping + santai + summer vacay 🌤🌊
Style 4 : atasan + celana bahan + blazer + belt, bisa buat acara yang lebih formal kayak meetings, office etc 📚✅
Style 5 : atasan + slit skirt (?), bisa buat wedding party, night out 🔥💃🏻
Style 6 : celana + kaos + bucket hat, my ultimate outfit wkwkw mager style, street style 😚🙌🏻🤣
-
@folkaland @nyawa_official
#SekotakCinta
#BersamaLokal
#JagaBumi
#WomenAreBeautifulInEverySize
-
#clozetteid
#potd
#ootd
#mixnmatch

+ View more details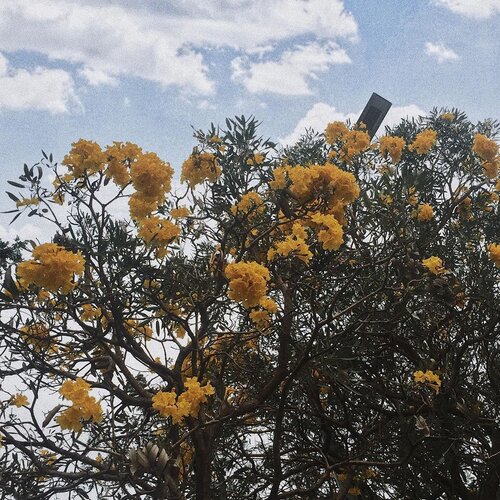 + View more details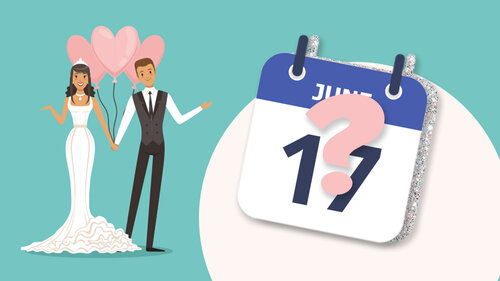 In some ways, our numerous wedding cancellations have caused some relief.
Simak juga artikel menarik lainnya di Article Section pada Clozette App.

+ View more details

loading ...
Back To Top