loading...
Go Back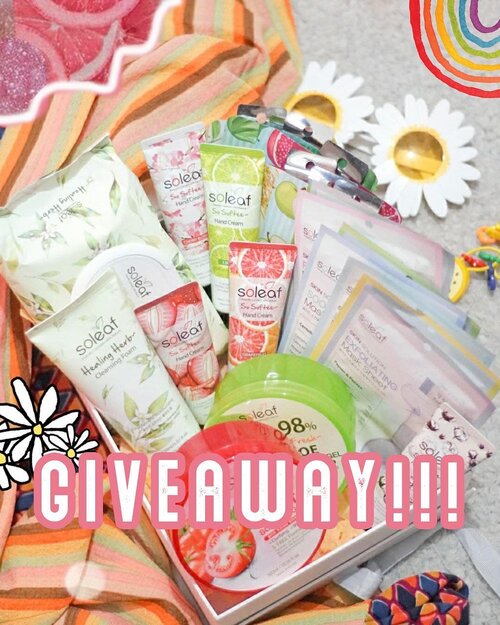 ..
CLOSED!!
The winners is
@apriilty
@saltedcake_
@dindin_0430
..
GIVEAWAY TIMMEEEE!!!
Box of happiness!!!
..
Siapa nih yang dari kemaren kepo dan pengen cobain produk-produknya @soleaf.indonesia? Yuk ikutan Giveaway-nya dan cobain produknya!!! Caranya gampang banget beb :
..
🌸 Follow Instagram @soleaf.indonesia
🌸 Ajak dan mention temen kamu sebanyak – banyaknya buat ikutan GA ini dan follow @soleaf.indonesia
🌸 Jawab Pertanyaan : dari mana Brand Soleaf berasal dan seberapa penasaran kamu ingin coba Product Soleaf
🌸 Tulis jawaban kamu di kolom komentar dan Mention ke 3 temen kamu, boleh komen berkali2 asal tag temen berbeda ya, jangan lupa tag @soleaf.Indonesia juga
🌸 Repost postingan ini ke instagram story kamu dan jangan lupa tag aku dan @soleaf.indonesia
..
@soleaf.indonesia
#soleaf
#soleafindonesia
#naturewithsoleaf
#friendlycosmetic
..
#DemiasGiveaway
#giveawaycontest
#GiveawayIndonesia
#giveawayindo
#giveaway
#contestgiveaway