loading...
Search
3,657 RESULTS FOR INDONESIAN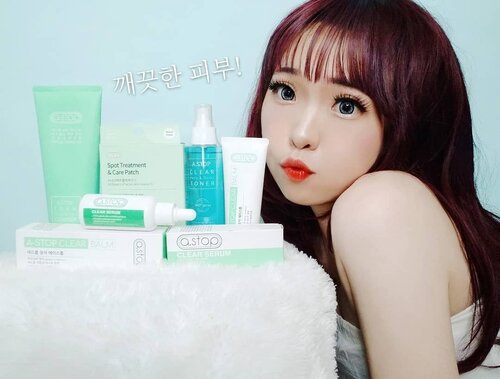 Annyeong! I want to share about my secret to prevent acne and give you IDR 237.000 off in total for all these products.
.
a.stop is a skincare product effective for troubled skin which work fast and savely. It affects on reddish skin and pimples immediately, remove dead cells on the skin, as an antibacterial effect and soothing effect that give my skin its natural glow back.
.
As i said before, I have a serious problem with Acne & eczema, that's why i'm so picky to choose a product for my skin. That's why i'm super happy when i finally found a products to get rid from acne. Not gonna lie - but really, i highly recommend a.stop for everyone with acne skin problem like me. a.stop is Korean professional brand for the acne standart of acne treatment.
.
I use all of these products & I really-really love it! 💚 all the products containts lightweight formula and easily absorbed to the skin. Its calming scents also give a relaxation. Make acne and pimple dissapear very quickly
.
In Korea, there are a words to describe a skin-goals :
🍀Sok-gwang [속광]: A natural glow and dewiness that seem to come from within.
🍀Mul-gwang [물광]: Very hydrated skin that looks like it's replenished to the max with water.
.
Get a special discount from me for a.stop products. I'll give you AIYUKI8's Exclusive Offers through :
.
✔️ a.stop Clear Balm :
Save IDR 45.000 (Rp 315.000 👉 Rp 270.000)
http://hicharis.net/AIYUKI/Mb5
✔️ a.stop Foam Face & Body Cleanser
Save IDR 84.000 (Rp 294.000 👉 Rp 210.000)
https://hicharis.net/AIYUKI/Ncv
✔️ a.stop Clear Toner 155ml :
Save IDR 32.000 (Rp 242.000 👉 Rp 210.000)
https://hicharis.net/AIYUKI/Nrg
✔️ a.stop Clear Serum :
Save IDR 53.000 (Rp 380.000 👉 Rp 330.000)
http://hicharis.net/AIYUKI/LWw
✔️ a.stop Spot Treatment & Acne Patch :
Save IDR 23.000 (Rp 173.000 👉 Rp 250.000)
https://hicharis.net/AIYUKI/MUM
.
.
@charis_celeb @hicharis
#astop
#CHARIS
#CHARISSTORE
#charisAPP
#CharisCeleb
#KoreanBeauty
#Korea
#hicharis
#skincare
#acneskin
#BeautyBlogger
#BeautyVlogger
#clozetteid
#acnecare
#Makeup
#Blogger
#Cosmetics
#style
#Blog
#korean
#Beauty
#girls
#kawaii
#beautifulskin
#flawlessskin
#IndonesianBeautyBlogger
+ View more details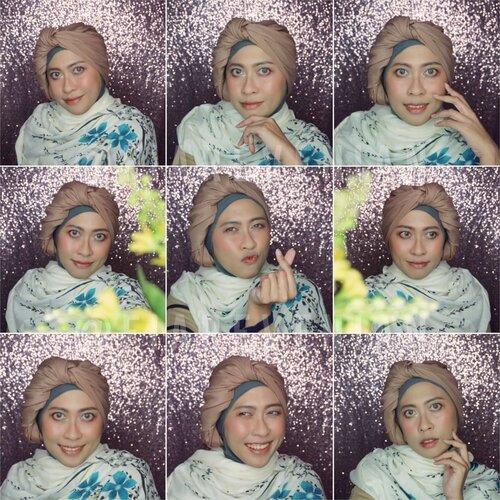 + View more details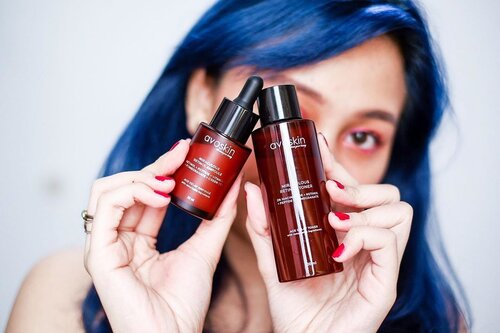 + View more details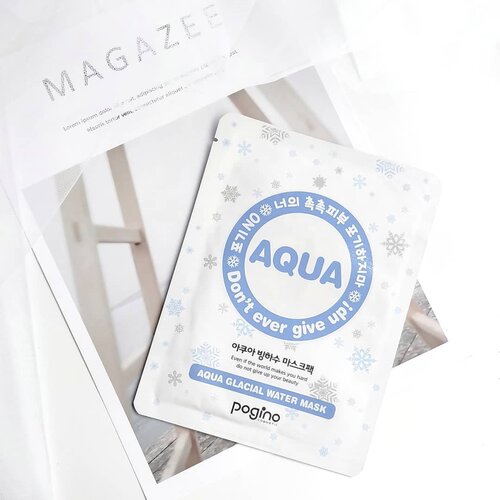 Pogino Aqua Glacial Water Mask
.
I got this mask from @skencos a few months ago. I'm sure my Indonesian beauty friends don't know much about this brand, so do I. Thank you so much @skencos for giving me the chance to try some masks that I didn't even know they were exist 😁.
.
The main ingredient is Glacial Water, supplies moisture to skin & helps in temperature care. The other ingredients are Complex Hyaluronic Acid, Rosa Centifolia Flower Extract & Bambusa Vulgaris Water provide a refreshing feeling on dry skin, regulates skin balance and helps maintain lively & moist skin.
.
The sheets is very thin, using nude mask sheet made from 100% natural vegetable materials.
.
If you look at the packaging there are snowflakes pictures, I assume that this mask will provide great soothing or cooling sensation. But it turns out it only provides soft soothing sensation.
.
It has a lot of essences, it looks like I can use it to take a shower, 😂😂😂. The essence is clear and slightly viscous, not greasy but a little bit sticky. With hints of a refreshing musk and powdery scent.
.
I used this mask for 30 minutes, I really liked the sheet material that adheres well on my face. It felt so comfortable and the scent gave me relaxation. After I took off the sheet, the essence left on the face felt a little bit sticky and needed time to be absorbed. Just as its claimed, I felt my skin become moist and well hydrated after using this mask.
.
.
.
.
.
#kbeauty
#koreanbeauty
#kskincare
#koreanskincare
#koreanmask
#koreansheetmask
#clozetteID
#beauty
#beautyblogger
#beautyreview
#beautycommunity
#skincare
#skincarereview
#skincarecommunity
#skincareroutine
#skincarediary
#skincarelover
#sheetmask
#sheetmaskreview
#mask
#maskreview
#sheetmasklover
#sheetmasksddict

+ View more details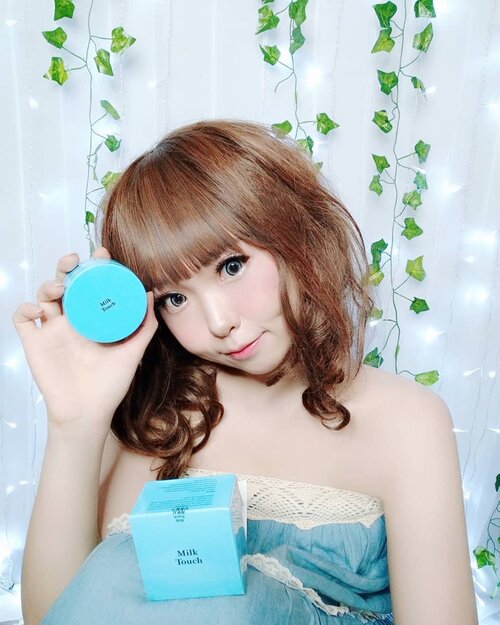 + View more details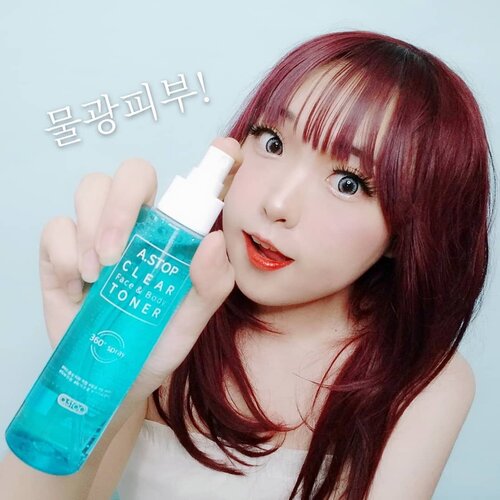 + View more details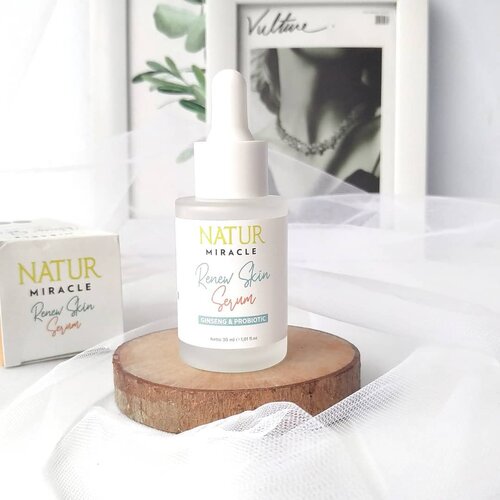 Siapa yang nggak kenal dengan @backtonatur ? Apakah kalian udah tau kalo Natur punya produk perawatan kulit? Brand yang dikenal dengan produk perawatan rambut ini baru saja meluncurkan serum no alcohol & no fragrance dengan konsep Drops of Miracle (Ada keajaiban disetiap tetesannya) yang terdiri dari 3 variant, yaitu :.🍂 Natur Miracle Brightening Serum🍂 Natur Miracle Calming Serum🍂 Natur Miracle Renew Skin Serum.Aku berkesempatan untuk mencoba Natur Renew Skin Serum. Variant ini memiliki kandungan utama Gingseng Extract & Probiotic (Galactomyces). Fungsinya untuk menyamarkan kerutan dan mengencangkan kulit wajah, or we can called it as anti-aging serum. Serum ini bisa digunakan mulai usia 20tahunan..Ketika Natur mengeluarkan produk skincare, bayanganku kemasan mereka bakal se-klasik kemasan perawatan rambut mereka, tapi aku salah. Kemasan serum ini terkesan simple dan cute..Pertama kali mencoba serum ini jujur aku sangat terkesan dengan teksturnya, kental, tidak runny, terasa satisfying ketika diratakan, tidak lengket, tidak berminyak, dan terasa sangat melembapkan. Kulit terasa segar, kenyal & sehat setelah memakai serum ini. .Baca review lengkap & details tentang serum ini di blog ku
www.yourwilddaisy.com
...
#NaturSkinCare
#DropsofMiracle
#MiracleStartHere
#Natur
#AntiAging
#AntiAgingSerum
#Serum
#Gingseng
#Probiotic
#Skincare
#SkincareCommunity
#Beauty
#BeautyCommunity
#HealthySkin
#GlowingSkin
#ReviewSerum
#IndonesianBrand
#IndonesianSkincare
#LocalBrand
#SkincareRoutine
#BeautyReview
#BeautyBlogger
#ClozetteID
#SkincareDiary
#SerumReview
#SkincareReview

+ View more details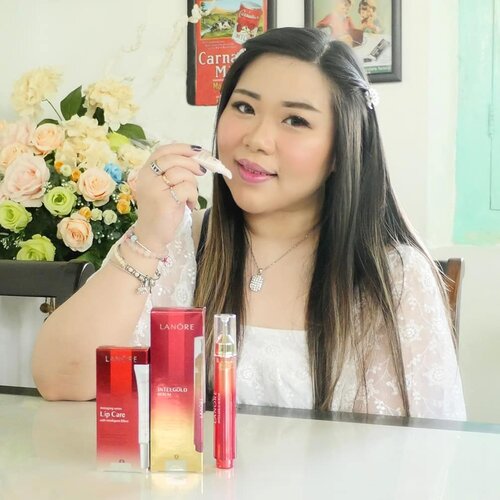 Hari ini aku mau sharing sedikit tentang beberapa produknya @lanore.id nih, buat yg belom tau Lanore ini premium Indonesian brand gitu yang main focusnya di anti aging, aku sendiri udah beberapa kali review produk-produknya dan rata2 aku cocok 😀.
Untuk IntelGold Serum nya aku sudah review di blog lho, kalian bisa baca di
http://bit.ly/lanoreskincare
, in summary Serumnya bagus, light tapi moisturizing dan bener-bener bagus buat anti aging, cocok banget bahkan untuk mature skin. Jadi di aku sih bagus tapi lebih bagus lagi di mamaku (she's 70 btw!) Yang kulitnya kering dan mature, imma pass the serum to her lagi karena emang lebih bermanfaat di mama dan mamaku tuh suka banget sama serumnya Lanore ini.
Nah kalo lip care nya ini aku baru pertama cobain dan langsung jatuh cinta sih! Texturenya tuh kayak petroleum jelly, thick gel gitu dan ternyata dia color changing 😍. Aku tuh emang suka banget sama tinted lip balm, dan punya Lanore ini bagus banget! Dia bener-bener merawat, melembutkan dan hydrating plus bikin bibir jadi pink cerah! Warnanya cukup strong buat magic lip balm type jadi pakenya jangan bar-bar ya, nanti kaget kayak aku awal-awal hehehe.
As always, i had a great experience with Lanore products, emang high quality kok brand ini jadi aku ngga ragu-ragu untuk merekomendasikan. Lagi banyak promo Buy 1 Get 1 di Shopee nya lho jadi yang pengen cobain produknya buruan kepoin Shopee nya (
https://bit.ly/lanoreshopee
).
#GiveawayGenk
#GiveawayGenkxLanore
#ReviewwithMindy
#ReviewWithGiveawayGenk
#skincare
#lipcare
#serum
#lipcarereview
#clozetteid
#sbybeautyblogger
#beautynesiamember
#bloggerceria
#beautysocietyid
#bloggerperempuan
#bbloggerid
#indonesianfemalebloggers
#review
#influencer
#beautyinfluencer
#SURABAYABEAUTYBLOGGER
#endorsement
#endorsementid
#endorsersby
#openendorsement
#skincarereview
#girl
#asian
#lanore
#lanoreintelgoldserum
#lanoreantiaginglipcare
+ View more details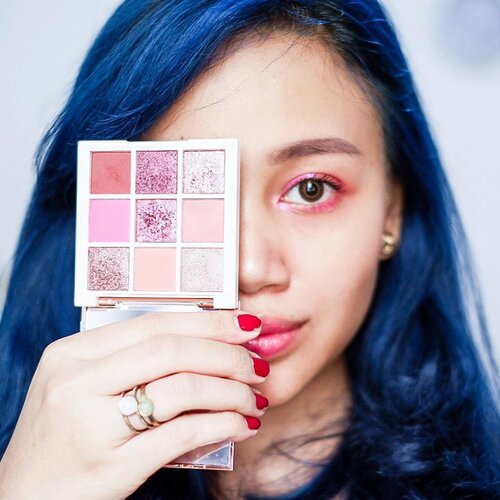 + View more details

loading ...
Back To Top