loading...
Search
15 RESULTS FOR COUPLESHOOT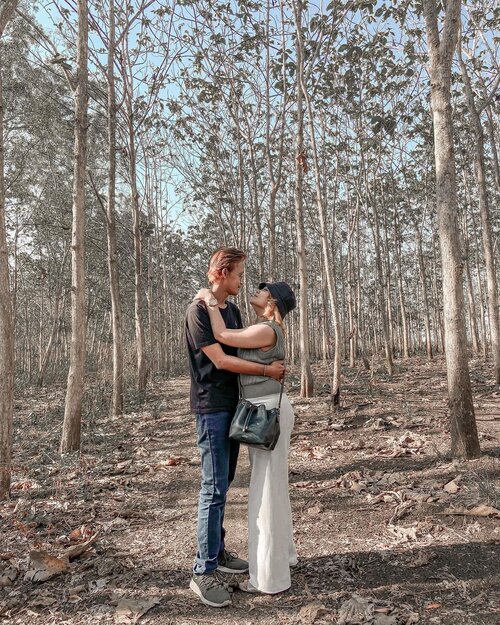 + View more details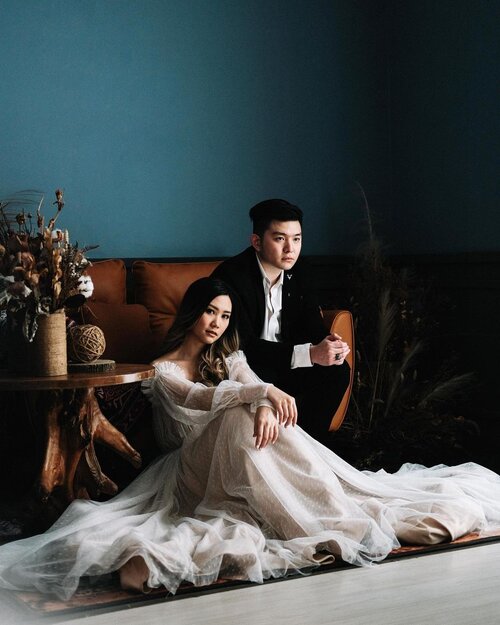 🗓 Our 2nd Anniversary Actually this's my 1st time passing 2 years in relationship. Well, Time sure flies so fast when i'm with y. Gonna Thank you for your patience, honesty, loyalty, guidance and many more for these past 2 years. I Also sorry for not be with y today 🥲Let's get along @jovassago 🃏..📸 @nicholasreynaldi12 💄 @byalexisc 👗 📍 @myhome_studio @myhome_studiowest..
#Clozetteid
#coupleshoot
+ View more details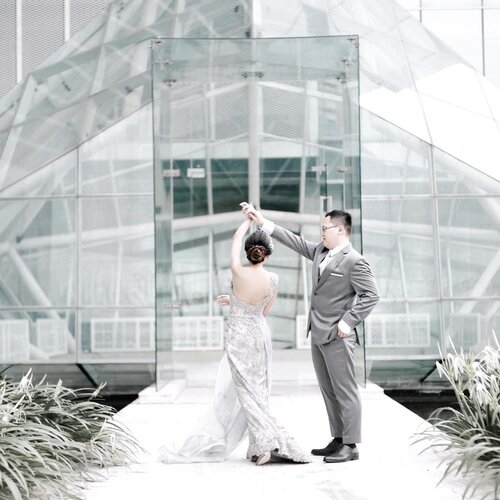 Happy Valentine's Day everyone.-So today we proudly announce our official hastag is
#ChristLandingOnTeph
✨Why did we decide to choose this hastag?Pertama, gampang di inget, memorable bgt sm drama Korea Crash Landing On You.Kedua, "Landing" itu kata" yg common banget di hidup kita b2. Semejak LDR 3th lalu, kata" landing tu jadi sesuatu yg kita tunggu". Landing d Surabaya ato Landing di Jakarta. Kata" ini pun yg bakal menghiasi hari" kita ke depan.Ketiga, ini menggambarkan perjalanan kita juga sih. Akhirnya 11th koprol, kayang, goyang, kejengkang, melayang, finally landing juga di akhir yg baru.-Thank you so much !Buat temen" yg sudah bantu cariin hastag. Mau susah" berpikir. Makasi banget. We love you ☘️Special thanks to :Event Organizer by @projectartplus @ingridtjoa Venue by @xiangfuhaicuisine @vasahotelsurabayaDecoration by @poshdecoration Engagement Trays by @lovemyeday Teph's Dress by @karlajasminabrides Christ's Suit by @biehintailor Teph's Make up by @fannygonzales_mua @fannygonzalesng Mom's make up by @prisca_fei Hair do by @irmafirnanda777 Photograpy by @allseasonsphoto @ronydozer Videography by @lumineuxphotography @cityonevideoMaster of Ceremony by @oktavianusfilemon Nail art by @nonanails.id Cake by @angiescakesurabaya Hampers by @myck.papetiere Logo's and stamp design by @guudart @galih.wepe Calligraphy Invitation by @calligrafleur Thank you to make it happen ✨...
#clozetteid
#valentineday
#momenttoremember
#engagementday
#coupleshoot
#influencerindonesia
#influencersurabaya

+ View more details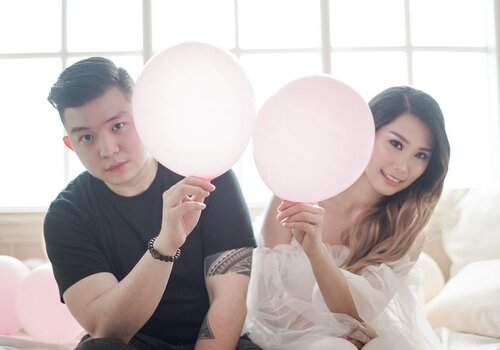 + View more details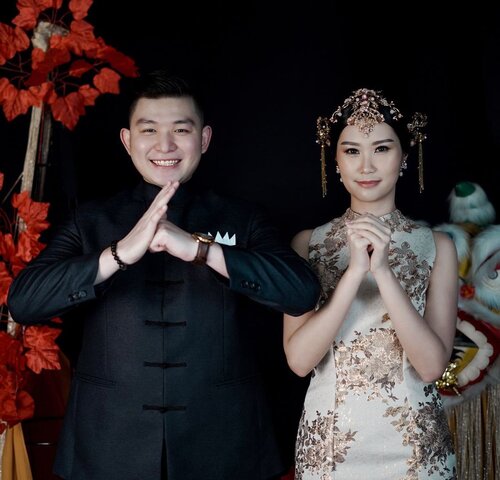 Gong Xi Gong Xi Besok Angpaonya di trf aja, Makasi🧧..MUA : @nikenxu Cheongsam dress : @officialcalvinlim Cheongsam : @tuxbrothersid Acc : @leciel.design Photo : @dsv_videographer @dsv_pictures Studio : @paradigmastudio.sby ..
#ChinesseNewYear
#CoupleShoot
#Clozetteid
#BloggerSurabaya
+ View more details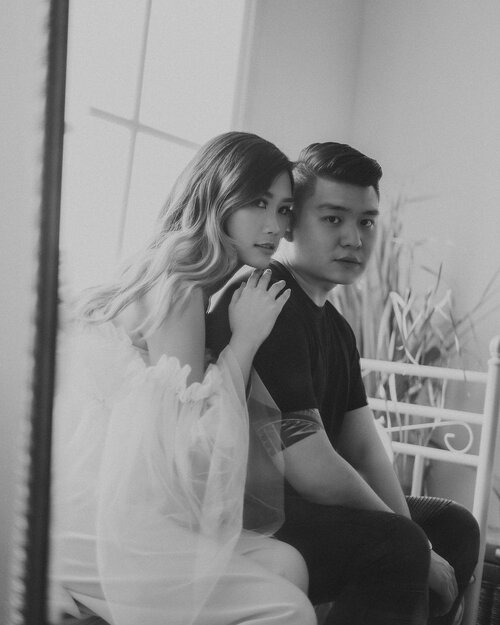 + View more details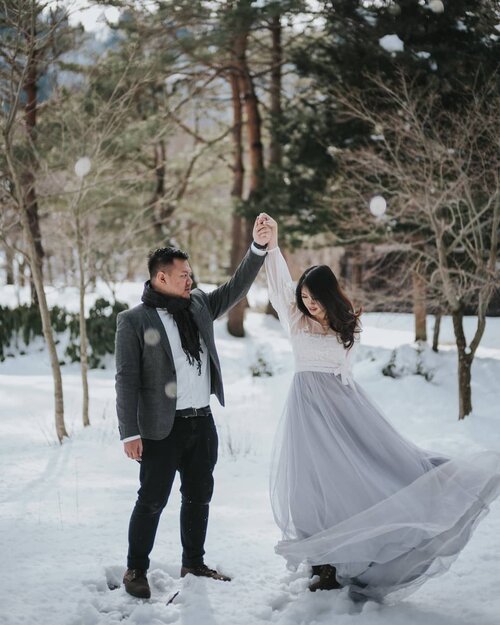 + View more details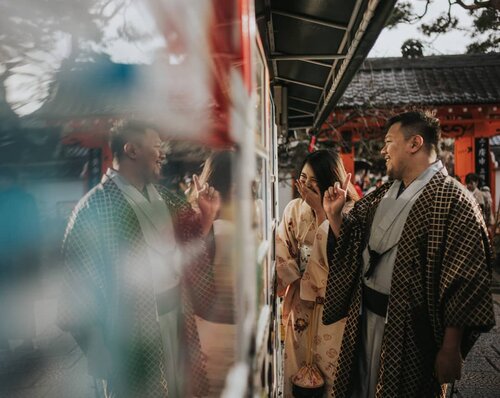 Dec 18, 2020📷 : @rym_photography.🙎‍♀️: Hari ini upload foto berdua aja deh*cari foto*🙎‍♀️ : upload foto ini *ngasih liat*🙎‍♂️ : iya *ga diliat*🙎‍♀️ : ih ga diliat🙎‍♂️ : liat kok🙎‍♀️ : foto apa ?🙎‍♂️ : foto berdua kan?🙎‍♀️ : yang mana?🙎‍♂️ : yang di Jepang *ngasal tp bener*🙎‍♀️ : *ngakak* iya yang mana ?🙎‍♂️ : *diem*, yang di Shirakawago 😌 *ngasal tp nadanya yakin bgt*🙎‍♀️ : HAHAHAHA BUKAN.Katanya mah ketawa bikin awet muda, tp mon maap kok di saya kebanyakan ketawa malah bikin nambah garis halus 😂.
#clozetteID
#clozette
#vsco
#vscocam
#japan
#prewedding
#japanprewedding
#couple
#kyoto
#kyotojapan
#photoshoot
#coupleshoot
+ View more details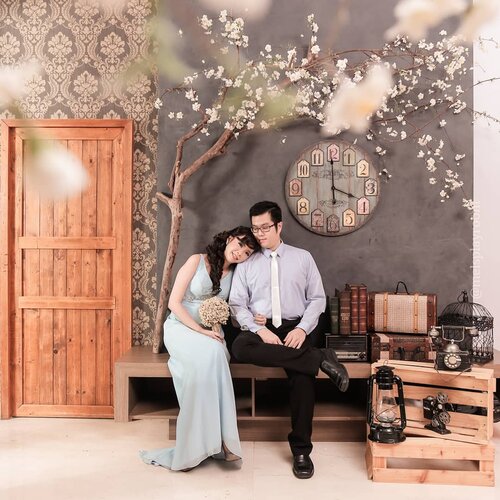 Sebenarnya saya sudah memulai jadi beauty blogger sejak sebelum menikah. Awalnya hanya sekadar hobi dengan dunia kecantikan. Tapi entah kenapa justru hobi ini berlangsung hingga tahunan dan sekarang malah menjadi pekerjaan saya di samping menjadi ibu rumah tangga.
Well, sebelum menikah juga saya sempat mengutarakan keinginan supaya nanti ketika sudah punya anak, saya tetap ingin bekerja dari rumah. Entah apa pekerjaannya nanti yang jelas bisa saya lakukan dari rumah, supaya bisa tetap sambil mengasuh anak-anak. Soalnya saya bukan tipe wanita yang bisa diam begitu saja dan hanya mengandalkan uang jajan suami. Lagupula berkaca dari pengalaman masa kecil dan juga tuntutan hidup zaman sekarang, punya 2 sumber penghasilan rasanya lebih baik.
Untungnya
#suamiapproved
dengan keinginan saya tersebut, asalkan saya tetap mengutamakan anak-anak. Jadilah sekarang ini saya berprofesi sebagai ibu rumah tangga merangkap blogger. Jujur saja nggak mudah menjalani 2 peran seperti ini karena saya harus menyesuaikan waktu kerja dengan jam tidur anak-anak. Belum lagi di tengah bekerja, anak terbangun sehingga harus menunda lagi. Yah, beginilah suka duka ibu bekerja walaupun bisa dilakukan dari rumah dan sepertinya masih akan terus berlangsung sampai anak-anak bisa makan-mandi mandiri.
Gimana dengan pengalaman moms saat harus meminta ijin suami? Share yuk.
.
.
.
#throwbackthursday
#preweddingphoto
#prewedding
#hygge
#slowlife
#zenbodysoap
#couplegoals
#familygoals
#aesthetic
#aestheticposts
#aesthetically
#aestheticallypleasing
#clozetteid
#dirumahaja
#stayathome
#coupleshoot
#couplephotography
#clozetteid
#fridayvibes
#fridayfaves
#fridayfunday
#fridaymood
+ View more details

loading ...
Back To Top