loading...
Search
678 RESULTS FOR INNER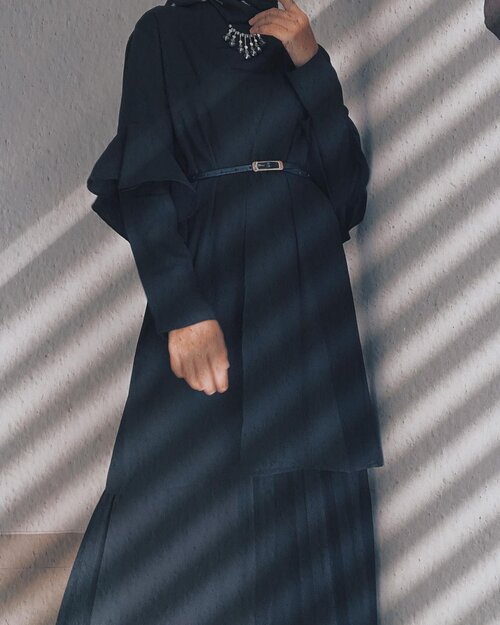 Pernah ngga sih ngerasa kalo baju A dipakai orang cakep tapi pas dipakai kita kayanya B aja 😂Dulu ya sering kalap sama outfit model baru. Tapi sekarang udah ngga. Udah tau yang cocok dan nyaman dipakai yang model seperti apa jadi meskipun ada model terbaru dan cakep banget keluar, tak tergoyahkan check out 😅Penting banget loh mengenali bentuk tubuh supaya ngga salah beli pakaian. Apalagi kalo online ya, kegedean sih masih bisa diakalin, nahh ... kekecilan dipakainya juga ngga nyaman ya.Apalagi untuk yang berhijab, sering banget kecolongan area tangan sama leher, kadang ada juga yang jarak kancingnya tuh jauh banget. Jadi emang wajib pakai inner.Nah, kalo kamu gimana? Apa sih yang jadi pertimbangan saat memilih hijab outfit? ...
#cicidesricom
#clozetteid
#hijaboutfit
#hijabstyle
#hijabootd
#outfithijab
+ View more details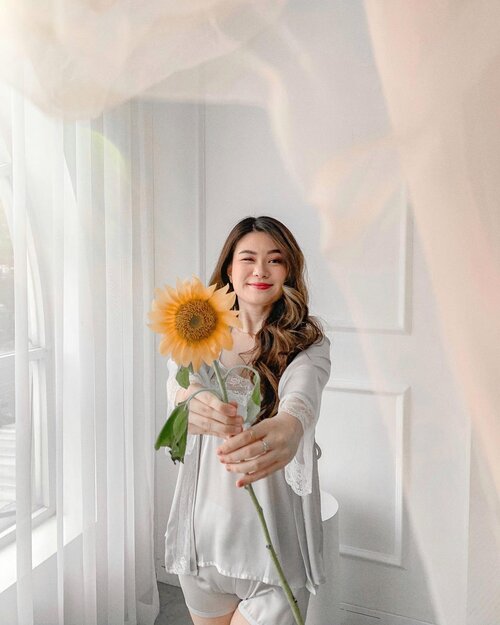 + View more details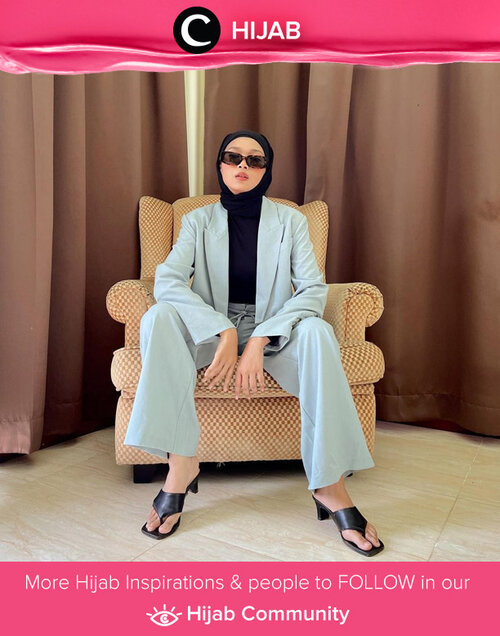 Clozette Crew @astrityas embracing her inner lady boss thru style. Simak inspirasi gaya Hijab dari para Clozetters hari ini di Hijab Community. Yuk, share juga gaya hijab andalan kamu.

+ View more details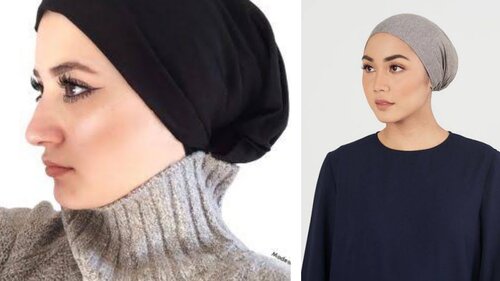 DIY!! INNER CAP FOR HIJAB IN 3 MINUTES - YouTube
+ View more details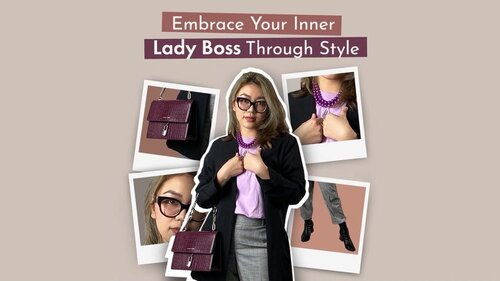 Bertepatan dengan international women's day, hari ini Clozette punya satu video khusus yang bisa membantu embrace your inner lady boss melalui fashion. Kira-kira apa aja tips dari @nisca_? Cek langsung videonya, yuk di
http://bit.ly/LadyBossFashion
(link di bio)
.
Psst, jangan lupa ikutan giveaway dengan hadiah menarik senilai 200.000 rupiah untuk masing-masing 5 orang pemenang! Cek info giveaway di description box video YouTube ya.
.
#ClozetteID
#CIDYouTube
#Giveaway
#LadyBoss

+ View more details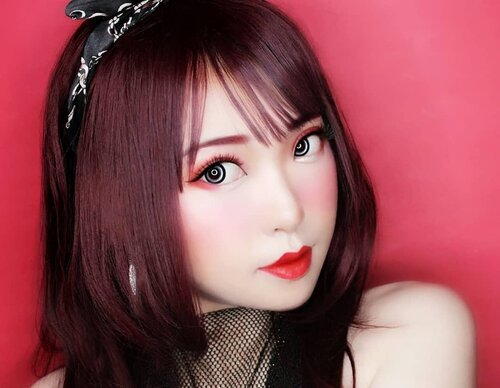 If she's a amazing, she won't be easy. If she's is easy, she won't be amazing..✨️ Happy International Women's Day ✨️.As a woman, being productive and passionate is my number one priority. For me, Success is about how i influence and inspire people through my artworks, my passion, my work-ethic, and my life story..A message from me for a woman : Be like a diamond, rare and precious. Don't be like a stone, found everywhere. Don't be a woman who needs a man. Be a woman a man needs. Be passionate, Dream, Work hard, and believe in yourself. Be independent and stand for yourself. .Dear man, please remember this :If she's a amazing, she won't be easy. If she's is easy, she won't be amazing..Now you get the point? Just same as diamond, good woman formed under pressure, but she fight to stand up for herself, she heal the wounds inside her, she keep on fighting for her dreams no matter how many nights she's crying for her dreams. She survive through the silent battles she's fought, and thousand times she wipes her tears to rise again in every downfall.. Dear man, this kind of woman is rare, if you found her, love her heartilly, love her inner-self, love her wounds, love her imperfections, be her number 1 support system, and try to understand her tears everytime she say 'don't worry, i'm ok'..- AIYUKI -...
#internationalswomensday
nday
#womanspower
#woman
#classy
#fashion
#makeup
#可愛い #かわいい #ギャル
#kawaii
#beauty
#モデル  #メイク  #ヘアアレンジ #オシャレ  #ファッション #ガール #かわいい #ヘア
#hairstyle
#hair
#ヘアケア #ヘアスタイル #スタイル
#ootd
#美人
#makeupoftheday
#ギャル #ギャルメイク
#clozetteid
#jakartabeautyblogger
#internationalwomansday
+ View more details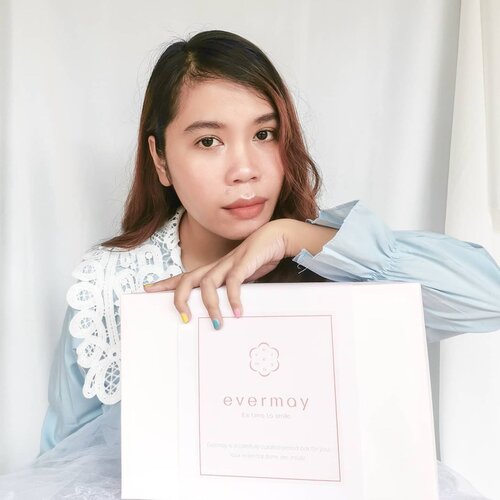 Evermay is a special period box filled with special care items for your period. So, I few weeks ago I got their first box, I'm super excited because this is something new for me, I haven't heard about this kind of box but it sounds really amazing!
The items housed in a beautiful pink-blush box, and yeah it smells pretty good, gave you a pleasant and comfortable feeling when you opened the box.
Here are the items inside the box :
💗 La Nature Signature Premium Organic Pads (26cm pack of 10)
💗 La Nature Signature Premium Organic Pads (24cm 2 packs of 3)
💗 La Nature Femine Tissue (pack of 6)
💗 Goodfeel Original Premium Organic Pads (42cm pack of 4)
💗 Goodfeel Premium Organic Pantyliner (pack of 28)
💗 Medi Heally Herbal Steam Patch (pack of 3)
💗 Talk to Her Kinesiology Tape (2 packs of 3)
💗 Tree Scented Air Flora Essential
💗 Lala Rose Day Natural Therapy Oil
💗 Lala Rose Inner Patch Solution
💗 Dr. Jart+ Vutal Hydra Solution
💗 Loyly Hydrogel Eye Patch
💗 Vitamin C Candies
💗 Cassia Seed Tea
Those products above are carefully curated to keep you comfortable during the period by only using pads made from premium organic materials, take care of your unpleasant smells during the period, care your cramps, and of course for your glowing skin.
All items in the box will be very useful for my next period. I have tasted the vit C candy, I love it!
Where to buy?
https://www.kmall24.com/shop/evermay/
Or check their website
www.evermay.co.kr
@evermay_global
#evermay
#periodbox
#evermaybox
#monthlybox
#kbeauty
#koreanproducts
#organicpads
#beauty
#beautycommunity
#beautyblogger
#beautyreview
#beautytips
#clozetteID
#instagood
#instapict
#instabeauty

+ View more details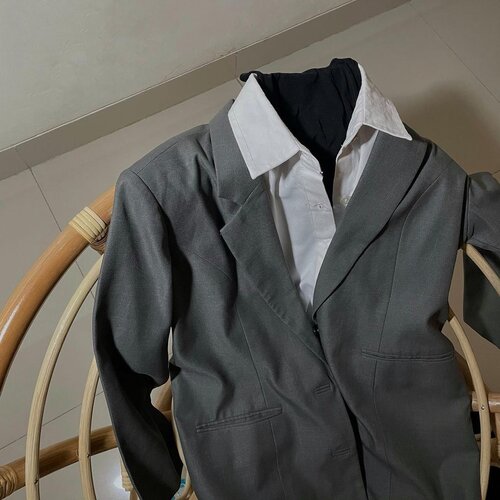 Hari ini mau kondangan, lagi bingung mau pairing baju gimana.
Mending mana?
1. Shirt + kain + sandal
2. Inner + kain + blazer + sandal
3. T-shirt + blazer + kain + sandal
4. Tunik + kain + sneakers
Btw since gw mau ada outfit baru yang bakal masuk ke lemari, kayanya gw bakal decluttering beberapa yang gak sering gw pake atau yang gw pikir gak bakal gw pake sampe 30x. Mungkin akan gw share di story untuk diadopsi atau dijual dengan harga seadanya aja. Semoga segera, walaupun baju gw biasa aja sih tapi siapa tau ada yang minat 😊
-
#clozetteid

+ View more details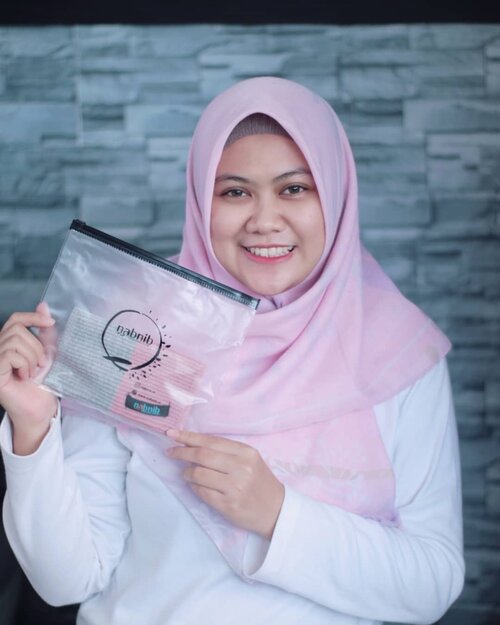 Inner Hijab Premium NABNIB 2 in 1Aku lagi suka banget nih pakai Inner Hijab dari @nabnib.idInner hijab ini tuh bahannya menggunakan rajut premium dengan kombinasi 2 warna yang bisa dipadu padankan dengan hijab / jilbab yang kita gunakan. Beneran deh bahannya premium, super nyaman, adem banget saat dipakai. Ukurannya pas di kepala, jadinya anti pusing. Kusuka karena pilihan warnanya juga banyak.Oh iya temen-temen yang mau coba juga, FREE pouch cantik lho setiap pembelian 3 pcs!..
#nabnib
#innerhijab
#innerrajut
#innerhijabrajut
#clozetteid
#review
#hijab

+ View more details

loading ...
Back To Top