loading...
Search
1,153 RESULTS FOR KID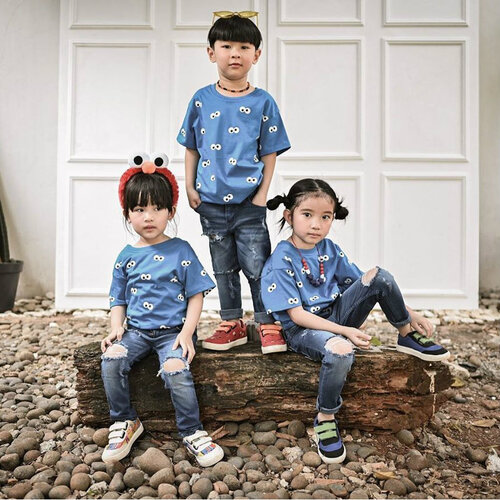 ...
Jika si kecil merupakan kolektor sepatu atau sedang mencari sepatu, moms dapat mengintip koleksi terbaru Wakai Kids. Simak juga artikel menarik lainnya di Article Section pada Clozette App.

+ View more details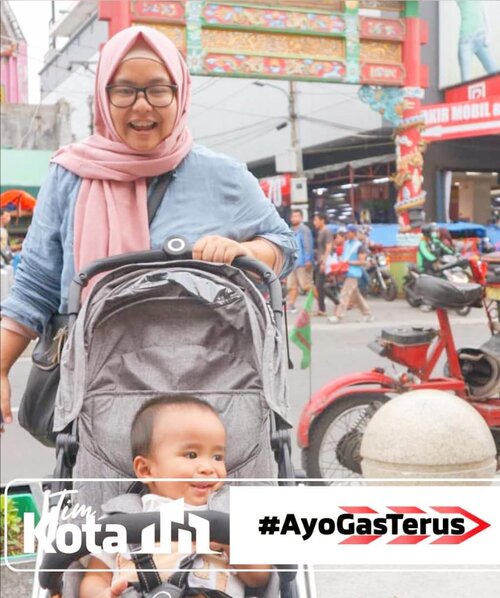 Traveling membuat kita semakin kuat bermimpi dan semakin banyak bersyukur. Siapa yang setuju? .
Sebelum punya anak, paling hobi jalan-jalan kemana-mana hahaha. But having kids doesn't mean I have to give up on traveling. Capek jalan-jalan bawa anak? IYA. Menyesal? Tentu tidak karena banyak sekali pelajaran baru dan pengalaman yang diperoleh kita bersama. Rio semakin banyak mengenal dunia sekitar, sementara saya belajar bersabar dan belajar untuk lebih santai & fleksibel dalam menyusun jadwal. Ya secara bawa balita yang rentan capek dan rewel, harus dibawa selooow wkwk. .
Salah satu kunci sukses dalam perjalanan adalah memilih destinasi yang family friendly dan tidak terlalu jauh. Makanya saya memilih ikut Tim Kota alias
#TimKotaArMuh.
Meskipun bagi orang lain pilihan ini kurang adventurous, tapi jangan salah loh, keliling kota juga menyenangkan (dan juga bisa melelahkan). Banyak aktivitas yang dapat dilakukan tanpa harus keluar jauh dari pusat kota, mulai dari kulineran, berkunjung ke museum, picnic di taman bahkan mengeksplorasi sudut kota yang belum kita kunjungi sebelumnya. Cung siapa yang belum beres mengeksplor kota sendiri? .
Kalau kalian bisa pilih, mau ke tim pantai ala
#TimPantaiNicSap
, tim gunung ala
#TimGunungDensu
, tim kota ala
#TimKotaArMuh
(TOSS SAMAAN!) atau tim rally ala
#TimRallyRifat?
Pasti pengen juga kan ikutan berpetualang seru ke 4 destinasi ini kan kan kan? Yuk langsung ikutan
#AyoGasTerus
bersama Mitsubishi Xpander Cross. Kirim cerita ke situs @mitsubishimotorsid kenapa kalian memilih pilihan itu plus foto terbaik untuk dikasih watermark ini. Upload dan menangkan banyak hadiah menarik plus jalan-jalan gratis bagi yang beruntung. Good luck! .
-------
.
@kumparancom
#MitsubishiMotors
#AyoGasTerus
#XpanderCross
#satriorpradana
#traveling
#travel
#momandson
#throwback
#yogyakarta
#malioboro
#citytour
#jogjaistimewa
#giveaway
#xpandercross
#timkota
#timpantai
#timgunung
#timrally
#momblogger
#travelblogger
#bloggerperempuan
#kumparancom
#clozetteid
#clozettedaily

+ View more details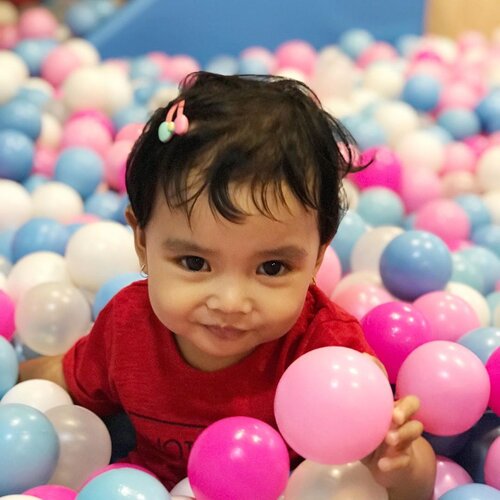 + View more details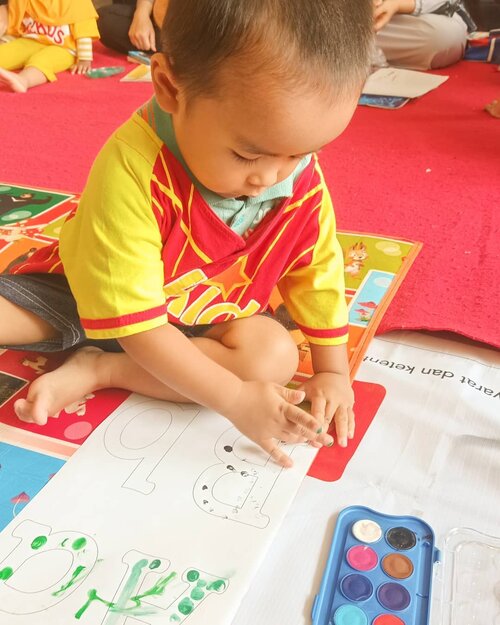 Back to school time! Secara resmi Rio belum masuk sekolah sih tapi ikutan program McKids dari @mcdonaldsid dari umur 2.5 tahun. .
Kenapa McKids? Pengen cari kegiatan buat Rio tapi sekolah yang dituju (dulu) baru ada program untuk yang diatas 3 tahun. Tau ada McKids juga dari @dhesdhestiana dan mulai nyari nyari di deket rumah. Ternyata salah satu McD yang cuman 5 menit dari rumah (kalau ga macet hahaha) ada program ini. 😍😍 .
Jadi program ini cuman ada iuran tahunan yang super affordable (udah sama 1 buah baju seragam) dan iuran kelas setiap kali datang yang juga sangat terjangkau. Dapet beberapa bonus lagi. 😍😍😍 .
Kegiatannya ya nyanyi, mewarnai, bikin prakarya, dan diakhiri dengan makan es krim 😆 lumayan juga buat sosialisasi anak dan ga terlalu lama, cuman sejam aja. Siapa anaknya yang ikutan McKids juga? 😆 .
-------
.
#satrio35mo
#satriorpradana
#mckids
#mcd
#playgroup
#paud
#mcdonalds
#mcdindonesia
#mcdonaldsindonesia
#kelompokbermain
#kidsactivity
#toddler
#clozetteid
#clozettedaily
#30haribercerita
#30HBC2008
#babyboy
#son
#ootdbaby

+ View more details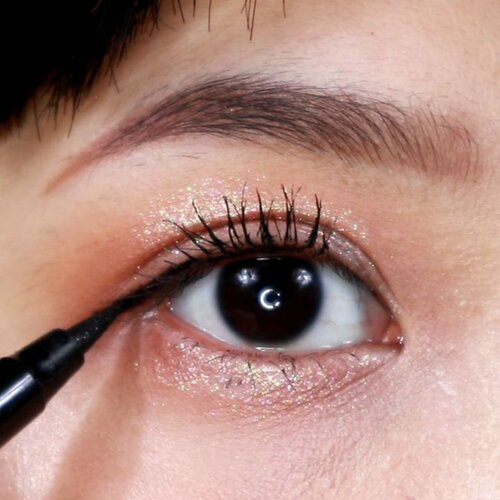 [[CELEFIT THE BELLA COLLECTION REVIEW]].Hi, MiLuvsSebagai pecinta eyeshadow glitter & warna2 natural aku mau rekomen palette eyeshadow Korea dari @celefit_id yaitu The Bella Collection yang merupakan hasil collab dengan beauty vlogger bernama Bella..❤ The Bella Collection❤ Variant: Episode 1❤ Price: Rp 424.000,- (lagi ada cashback 10% di Shopee jadi Rp 377.600,-)❤ REVIEW+ PLUS:+ Lux, gorgeous yet simple packaging+ All shades are pretty 😍+ Wearable colors+ Has matte, shimmer & glitter texture+ Pigmented but no lebay+ Buildable+ Not patchy (easy to blend)+ Minimum to no fall out+ Has big mirror+ I kid you not, the glitters are super duper pretty 🔥💕.-MINUS:- Maybe the price? Tapi mengingat kualitas packagingnya yang pakai magnet + ada kaca gede & eyeshadownya juga bagus menurutku ini masih worth to buy 😊.
#MicelReview
#ClozetteID

+ View more details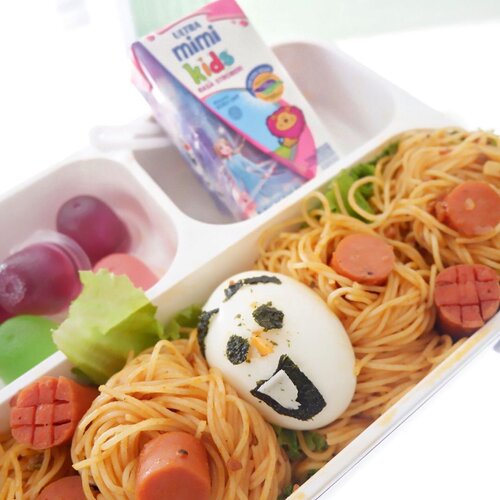 Celina itu paling suka sama Disney Frozen 2, apalagi sama tingkah lucunya Olaf..Terus aku iseng-iseng deh buatin bekal untuk Celina bawa ke sekolah kemarin pagi. Girang banget dia, jadi semangat sekolahnya. Karena spagethi kesukaannya dibuat ala2
#Olaf
lagi main di taman bunga..Gak lupa aku tambahkan susu Ultra Mimi Kids rasa strawberry sebagi pelengkap gizi, dan rasa full cream untuk campuran saos spaghetti nya. Nutrisi anak terpenuhi, untuk semangat sekolah pastinya 🤗.Buibu, coba bikin kreasi bekal anak bareng
#KeajaibanBekalMimi
juga yuk! Siapa tau kita berhasil dapetin hadiahnya. cek info lengkapnya di Instagram @ultramimiid ya!.
#bekalanak
#kreasibekalanak
#frozendisney
#momlife
#ClozetteID
#resepmommies

+ View more details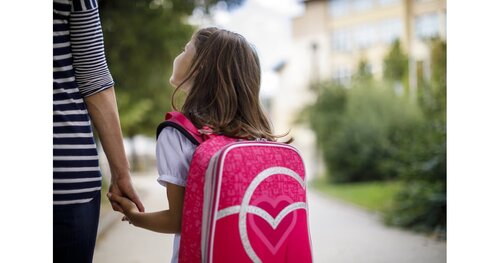 Sometimes it can be tough getting your child to talk about their day, but the right questions can help.
Simak juga artikel menarik lainnya di Article Section pada Clozette App.

+ View more details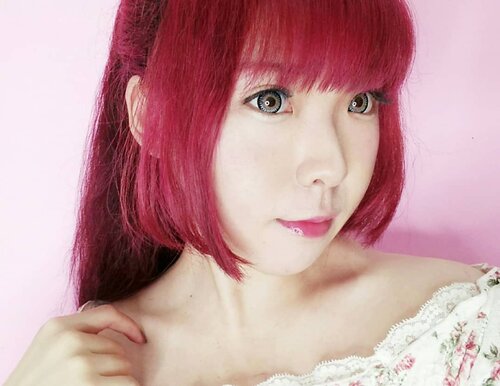 I love having pink hair and kind of looking like "Pretty in pink." -- in 2020, i promise i will conquer anything, called '1000 Dreams'. I said to myself thousand times : "If you're not creating, you're disintegrating yourself. C'mon, become your authentic self― in 2020 you must be more creative and inspirative. Be a flamingo in a flock of pigeons. You came here not to be an ordinary". A note to myself..I'm too strict to myself, i know. But this is how i master 'Self-Discipline' - Since i was a little kiddo. I never hesitate to give a punishment to myself if i make a mistake or being lazy - I often punish myself if i start to feel lazy..I hate when i have nothing to do - and i feel useless if i can't inspire others. And this is me, an introverted girl who can't stop my creativity and ideas to pop-up..No one teach me how to master 'Self-Discipline'. I think i'm natural born as a strict person 😒 but i have no regret. If i have a kids in the future, i will teach them how to be discipline and independent person...
#pink
#pinkhair
#pinkmakeup
#clozetteid
#Makeup
#Cosmetics
#Cosmetic
#style
#Blogger
#Blog
#asian
#Beauty
#Cute
#girls
#Japanesemakeup
#Kawaiimakeup
#fashion
#メイク  #ヘアアレンジ 
#makeup
#style
#girl
#beauty
#kawaii
  #ファッション  #かわいい
+ View more details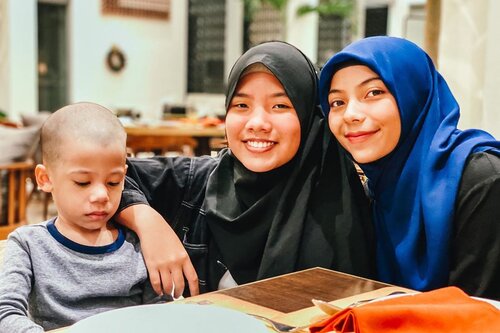 + View more details

loading ...
Back To Top