loading...
Search
52 RESULTS FOR SHOESADDICT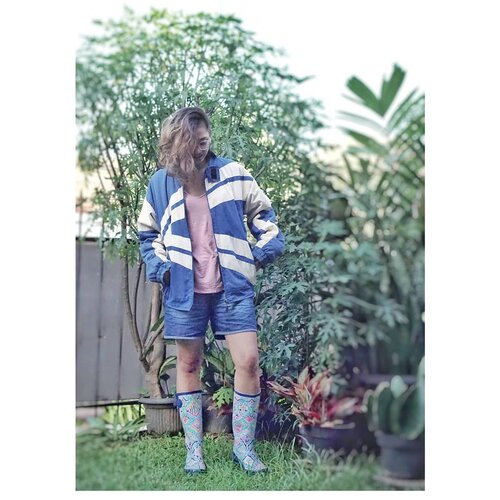 + View more details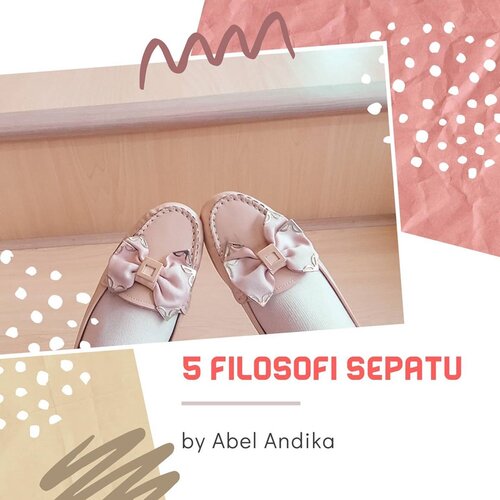 𝐉𝐮𝐦𝐚𝐭 𝐒𝐡𝐚𝐫𝐢𝐧𝐠
✨✨✨
𝙷𝚊𝚒 𝚂𝚊𝚑𝚊𝚋𝚊𝚝 𝙰𝚋𝚎𝚕, 𝚐𝚒𝚖𝚊𝚗𝚊 𝚗𝚒𝚑 𝚔𝚊𝚋𝚊𝚛 𝚔𝚊𝚕𝚒𝚊𝚗 𝚜𝚎𝚖𝚞𝚊?
𝚂𝚎𝚖𝚘𝚐𝚊 𝚜𝚎𝚕𝚊𝚕𝚞 𝚜𝚎𝚑𝚊𝚝 𝚍𝚊𝚗 𝚙𝚎𝚗𝚞𝚑 𝚜𝚎𝚖𝚊𝚗𝚐𝚊𝚝 𝚢𝚊 💪
.𝙿𝚊𝚍𝚊 𝚙𝚘𝚜𝚝𝚒𝚗𝚐𝚊𝚗 𝚔𝚊𝚕𝚒 𝚒𝚗𝚒 𝙰𝚋𝚎𝚕 𝚖𝚊𝚞 𝚜𝚑𝚊𝚛𝚒𝚗𝚐 𝚗𝚒𝚑 𝚔𝚎 𝚔𝚊𝚕𝚒𝚊𝚗 𝚜𝚎𝚖𝚞𝚊 𝟻 𝙵𝚒𝚕𝚘𝚜𝚘𝚏𝚒 𝚂𝚎𝚙𝚊𝚝𝚞, 𝚕𝚊𝚗𝚐𝚜𝚞𝚗𝚐 𝚊𝚓𝚊 𝚢𝚞𝚔 𝚜𝚠𝚒𝚙𝚎 𝚕𝚎𝚏𝚝 ⬅️
👠
𝟏. 𝐓𝐚𝐤 𝐏𝐞𝐫𝐧𝐚𝐡 𝐒𝐚𝐦𝐚 𝐓𝐚𝐩𝐢 𝐒𝐚𝐥𝐢𝐧𝐠 𝐌𝐞𝐥𝐞𝐧𝐠𝐤𝐚𝐩𝐢.
𝘚𝘦𝘱𝘢𝘵𝘶 𝘬𝘪𝘳𝘪 𝘥𝘢𝘯 𝘬𝘢𝘯𝘢𝘯 𝘵𝘪𝘥𝘢𝘬 𝘮𝘦𝘮𝘪𝘭𝘪𝘬𝘪 𝘣𝘦𝘯𝘵𝘶𝘬 𝘺𝘢𝘯𝘨 𝘴𝘢𝘮𝘢. 𝘕𝘢𝘮𝘶𝘯 𝘬𝘦𝘥𝘶𝘢𝘯𝘺𝘢 𝘢𝘬𝘢𝘯 𝘮𝘦𝘭𝘦𝘯𝘨𝘬𝘢𝘱𝘪. 𝘒𝘦𝘮𝘢𝘯𝘢𝘱𝘶𝘯 𝘱𝘦𝘳𝘨𝘪𝘯𝘺𝘢, 𝘴𝘦𝘱𝘢𝘵𝘶 𝘣𝘢𝘨𝘪𝘢𝘯 𝘬𝘪𝘳𝘪 𝘥𝘢𝘯 𝘬𝘢𝘯𝘢𝘯 𝘢𝘬𝘢𝘯 𝘴𝘢𝘭𝘪𝘯𝘨 𝘮𝘦𝘭𝘦𝘯𝘨𝘬𝘢𝘱𝘪. 𝘉𝘢𝘩𝘬𝘢𝘯 𝘢𝘱𝘢𝘣𝘪𝘭𝘢 𝘴𝘢𝘭𝘢𝘩 𝘴𝘢𝘵𝘶𝘯𝘺𝘢 𝘵𝘪𝘥𝘢𝘬 𝘢𝘥𝘢, 𝘮𝘢𝘬𝘢 𝘴𝘦𝘱𝘢𝘵𝘶 𝘵𝘦𝘳𝘴𝘦𝘣𝘶𝘵 𝘵𝘪𝘥𝘢𝘬 𝘢𝘬𝘢𝘯 𝘣𝘦𝘳𝘢𝘳𝘵𝘪.
👠
𝟐. 𝐒𝐚𝐥𝐢𝐧𝐠 𝐏𝐞𝐧𝐠𝐞𝐫𝐭𝐢𝐚𝐧.
𝘚𝘦𝘱𝘢𝘵𝘶 𝘮𝘦𝘮𝘪𝘭𝘪𝘬𝘪 𝘴𝘪𝘧𝘢𝘵 𝘴𝘢𝘭𝘪𝘯𝘨 𝘱𝘦𝘯𝘨𝘦𝘳𝘵𝘪𝘢𝘯. 𝘚𝘦𝘱𝘢𝘴𝘢𝘯𝘨 𝘴𝘦𝘱𝘢𝘵𝘶 𝘵𝘪𝘥𝘢𝘬 𝘩𝘢𝘳𝘶𝘴 𝘮𝘦𝘭𝘢𝘯𝘨𝘬𝘢𝘩 𝘣𝘦𝘳𝘴𝘢𝘮𝘢-𝘴𝘢𝘮𝘢. 𝘕𝘢𝘮𝘶𝘯 𝘥𝘢𝘭𝘢𝘮 𝘣𝘦𝘳𝘫𝘢𝘭𝘢𝘯, 𝘴𝘦𝘱𝘢𝘵𝘶 𝘩𝘢𝘳𝘶𝘴 𝘣𝘦𝘳𝘨𝘢𝘯𝘵𝘪𝘢𝘯. 𝘒𝘦𝘥𝘶𝘢𝘯𝘺𝘢 𝘴𝘦𝘰𝘭𝘢𝘩 𝘮𝘦𝘯𝘨𝘦𝘳𝘵𝘪 𝘮𝘢𝘯𝘢 𝘺𝘢𝘯𝘨 𝘩𝘢𝘳𝘶𝘴 𝘥𝘪𝘥𝘢𝘩𝘶𝘭𝘶𝘬𝘢𝘯. 𝘋𝘪𝘳𝘪𝘯𝘺𝘢 𝘢𝘵𝘢𝘶 𝘱𝘢𝘴𝘢𝘯𝘨𝘢𝘯𝘯𝘺𝘢. 𝘚𝘦𝘩𝘪𝘯𝘨𝘨𝘢 𝘥𝘦𝘯𝘨𝘢𝘯 𝘬𝘦𝘴𝘦𝘭𝘢𝘳𝘢𝘴𝘢𝘯 𝘪𝘯𝘪 𝘵𝘦𝘳𝘤𝘪𝘱𝘵𝘢𝘭𝘢𝘩 𝘴𝘦𝘣𝘶𝘢𝘩 𝘭𝘢𝘯𝘨𝘬𝘢 𝘺𝘢𝘯𝘨 𝘪𝘯𝘥𝘢𝘩.
👠
𝟑. 𝐏𝐞𝐫𝐬𝐚𝐦𝐚𝐚𝐧 𝐃𝐞𝐫𝐚𝐣𝐚𝐭.
𝘚𝘦𝘱𝘢𝘴𝘢𝘯𝘨 𝘴𝘦𝘱𝘢𝘵𝘶 𝘵𝘪𝘥𝘢𝘬 𝘱𝘦𝘳𝘯𝘢𝘩 𝘮𝘦𝘳𝘢𝘴𝘢 𝘥𝘪𝘳𝘪𝘯𝘺𝘢 𝘭𝘦𝘣𝘪𝘩 𝘵𝘪𝘯𝘨𝘨𝘪 𝘥𝘢𝘯 𝘩𝘦𝘣𝘢𝘵 𝘥𝘢𝘳𝘪 𝘱𝘢𝘴𝘢𝘯𝘨𝘢𝘯𝘯𝘺𝘢. 𝘚𝘦𝘣𝘢𝘭𝘪𝘬𝘯𝘺𝘢, 𝘴𝘦𝘱𝘢𝘴𝘢𝘯𝘨 𝘴𝘦𝘱𝘢𝘵𝘶 𝘢𝘬𝘢𝘯 𝘮𝘦𝘮𝘪𝘭𝘪𝘬𝘪 𝘥𝘦𝘳𝘢𝘫𝘢𝘵 𝘺𝘢𝘯𝘨 𝘴𝘢𝘮𝘢. 𝘑𝘪𝘬𝘢 𝘴𝘢𝘭𝘢𝘩 𝘴𝘢𝘵𝘶 𝘥𝘢𝘳𝘪 𝘮𝘦𝘳𝘦𝘬𝘢 𝘣𝘦𝘳𝘢𝘥𝘢 𝘥𝘪 𝘭𝘢𝘯𝘵𝘢𝘪 𝘣𝘢𝘸𝘢𝘩, 𝘮𝘢𝘬𝘢 𝘴𝘢𝘭𝘢𝘩 𝘴𝘢𝘵𝘶𝘯𝘺𝘢 𝘫𝘶𝘨𝘢 𝘣𝘦𝘳𝘢𝘥𝘢 𝘥𝘪𝘴𝘪𝘵𝘶.
👠
Lanjut di comment👇ya
.
.
.
.
.
.
.
#Clozette
#Clozettestar
#ClozetteID
#Clozetteambassador
#Clozetteco
#dreamcoid
#วันศุกร์จะเจ๋ง
#fashionphotography
#shoesfashion
#shoesofthedays
#shoesfashion
#shoeselfie
#shoesaddicted
+ View more details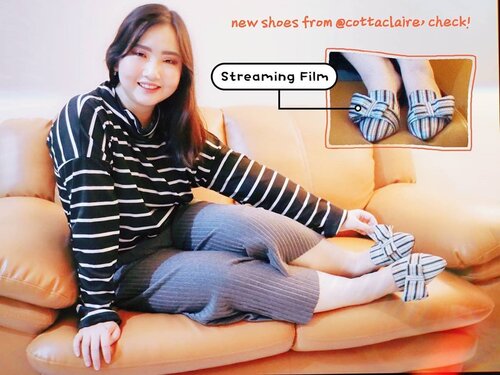 SENENG BANGET DAPET HADIAH SEPATU 👠 ..Whoaawww!!Wadidawww speechless aku tuh pas tahu menang games nya @cottaclaire yg ternyata hadiah nya sepatu yg secantik ini ✨ .Cotta Claire baru saja menghadirkan series terbaru "Cotta Claire Limitee Movie Time" Honestly, pertama kali launch series terbaru, aku langsung jatuh hati sama Movie Date Today & Streaming Film (Namanya unik bgt! Iya, ini nama series sepatu mereka loh) 🌠 .Pengen banget punya sepatu @cottaclaire & udah jadi wishlist ku bulan depan, eh tapi mereka ternyata bikin Giveaway & Games berhadiah sepatu, ya udah aku coba ikutan dulu, siapa tahu beruntung kan. And, HAPPY BANGET! Aku menang Games nya mereka donk, jadi WINNER TERNIAT 😋 .MAKIN SUMRINGAH LAGI, aku dpt hadiah sepatu yg jadi FAVORITKU, yaitu "Streaming Film" 👠🎥 BAGUS BANGET!! Model sepatunya cantik, nyaman dipake, kualitasnya juga oke! You Must Have it Now Super EXCLUSIVE shoes with WARRANTY CARD guys ❤️ ..Once again, thankyou @cottaclaire ✨ Aku mau rekomendasiin ke kalian juga @feldrey @elsa_sitorus @2veronica5 @marciangel20 @oviecue ..🦋 フひ刀乇 10, 2020.
#AforAlinda
#Alindaaa29
#Alinda
#ClozetteID
@clozetteid
#IWearCottaClaire
#IWearCotta
@cottaclaire
#shoes
#shoesaddict
#womanshoes
#cottaclaire
#inspirasikecantikan
#tampilcantik
#influencer
#influencers
#influencersemarang
#endorsement
#endorsementsemarang
#dirumahaja
#ubahinsekyurjadibersyukur
#jalani_nikmati_syukuri
#rezekigakketuker
#VloggerSemarang
#BloggerSemarang

+ View more details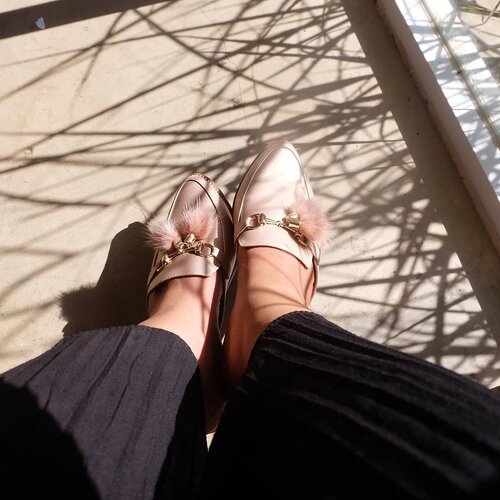 + View more details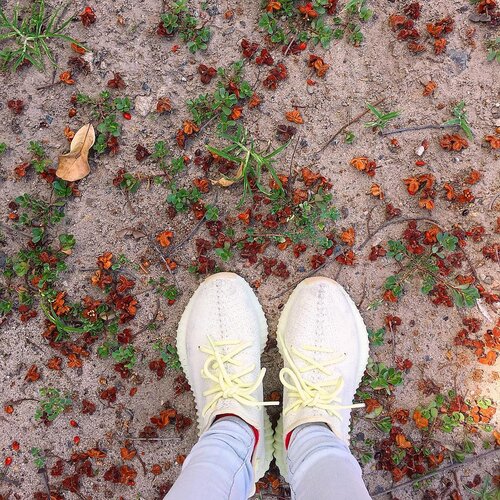 + View more details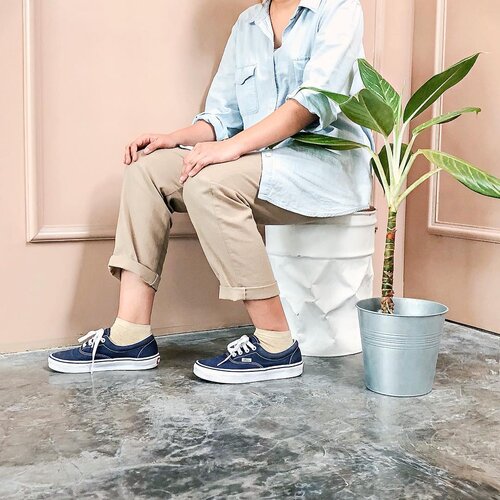 + View more details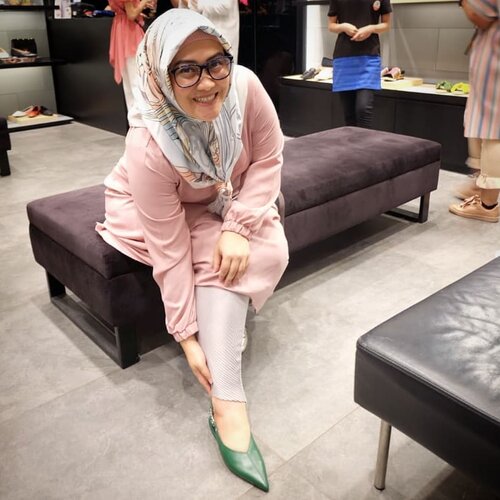 + View more details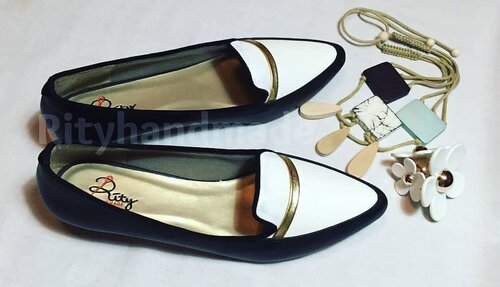 + View more details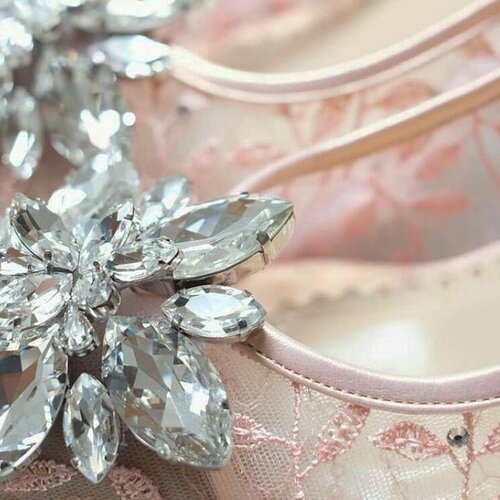 + View more details

loading ...
Back To Top