loading...
Go Back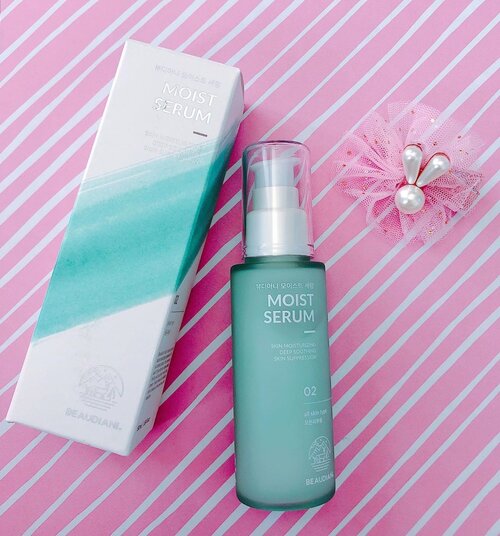 Annyeong 촉촉 스킨 hunter 🔎💧 @beaudiani_global @beaudiani MOIST SERUM
REFRESHING and MILD ESSENCE
SKIN MOISTURIZING, DEEP SOOTHING, SKIN SUPRESSION
If you a newbie of kbeauty, you'll confused with naming emulsion, essence, serum. Let me tell you, in kbeauy, layering skincare is about step by step using skincare from the mildest to the thickest ter texture. This basic principle.
Personally, I used this product on moisturizer slot and give me extra hydration because I used 2 layers. The texture is gel cream easy melt on skin, milky white colour a little bit transparent, hint citrus orange scent, fast absorb and non sticky feeling. I used in AM PM and so light texture.
Contain micro silk moisture capsule technology, soothe the skin and intensive moisture effect. My skin feel so smooth like using pore primer.
The packaging is sturdy, elegand, and cutie with colur combination 😍 and the Ingredients is so interesting
They claim is for all skin type. And I feel comfortable using it even though my skin is breakout and is a good thing. This product will not trigger a breakout 😍
You can buy this product at @frmadcos and get 30% discount if using my code 🛍
And special thankyou for @madforcos
#madforcos
#frmadcos
#beaudiani
#kbeauy
#abskincare
#abcommunity
#abblogger
#idskincarecommunity
#skincarecommunity
#kbeautyblog
#kbeautyblogger
#kbeautybloggers
#skincareblog
#skincareblogger
#clozette
#clozetteid
#skincare
#makeup
#beauty