loading...
Search
179 RESULTS FOR SMOOTHIE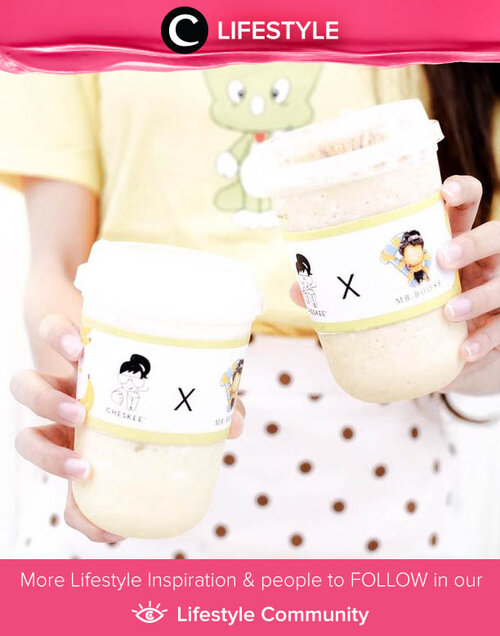 Calling all banana lovers! Cheskee menghadirkan Boonana Jolly Puff dan Boonana Signature Smoothies dalam kolaborasinya bersama food influencer Mr. Boo. Yummy! Image shared by Clozette Ambassador @tephieteph. Simak Lifestyle Update ala clozetters lainnya hari ini di Lifestyle Community. Yuk, share momen favoritmu bersama Clozette.

+ View more details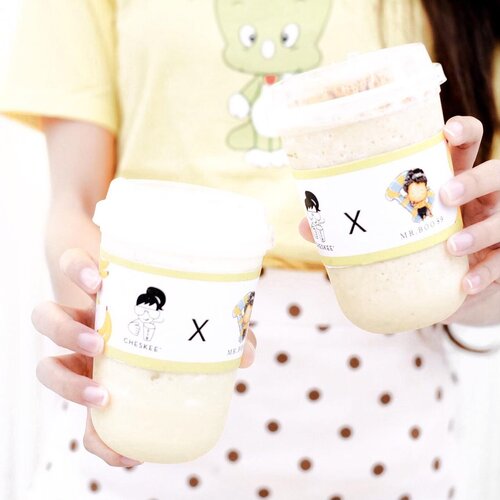 + View more details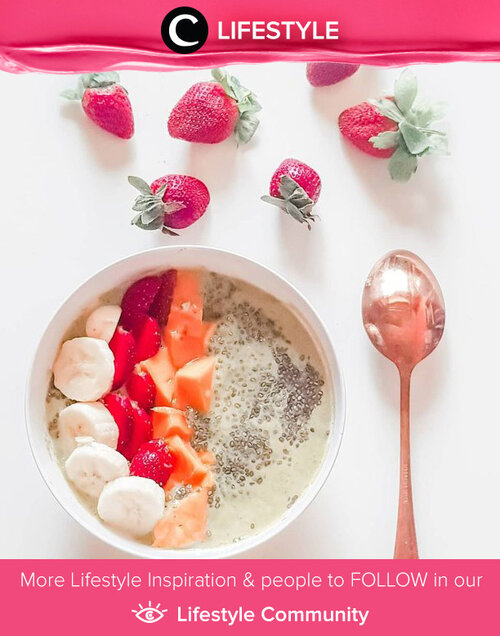 Healthy and yummy breakfast option: smoothie bowl! Image shared by Clozetter @chichi. Simak Lifestyle Update ala clozetters lainnya hari ini di Lifestyle Community. Yuk, share momen favoritmu bersama Clozette.

+ View more details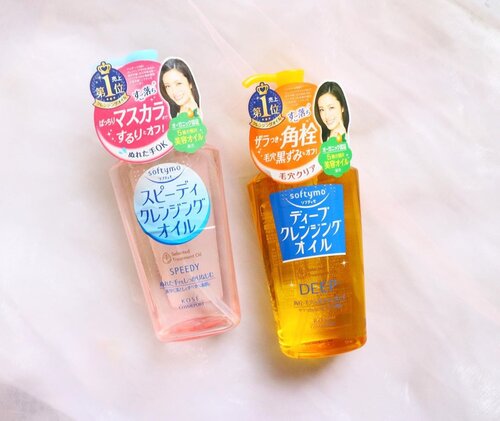 I discovered these affordable Kose Softymo Cleansing oil since four years ago, and because it was hard to find it in my country, I have to buy it in Japan for around 650¥. It's quite cheap compared to another brand tho. Price wise with good amount of product 👌🏻☘️ I've tried both Deep ( yellow) and Speedy (pink) version. The packaging is simple but cute because of the color of the bottle, pink and yellow. They comes in plastic bottle with pump, and it has another lock seal to prevent leak or another unfortunate things that might be happened.☘️ In my opinion, both Speedy and Deep don't have specific smells, odorless and colorless. They are capable of removing base makeup except waterproof eyeliner and mascara. They aren't powerful enough to erase them. When the oils get into eyes, it doesn't hurt but make my vision blurry. So, which one better. Speedy or Deep? 💦 A point of view based on dry skin person:☘️ Texture: Speedy slightly more liquidy compared to Deep. Both version has more liquid-texture-like but they're oil. ☘️ From my experience with Speedy and Deep, both work fine on my skin, it glides smoothy to remove the makeup, and when you mix it with lil bit of water, it would emulsified into milky texture. But I have to say, Deep feels lil bit dry on my skin, and I'm not really sure if it works on deep cleansing my skin since I don't see significant result. I prefer Speedy one, like the name. It can remove my skin faster, but it doesn't dry out my skin so much.
#kose
#kosesoftymo
#ellskincaregame
#skincareobsessed
#skincarebloggers
#idskincarecommunity
#clozetteid
#skincareproducts
+ View more details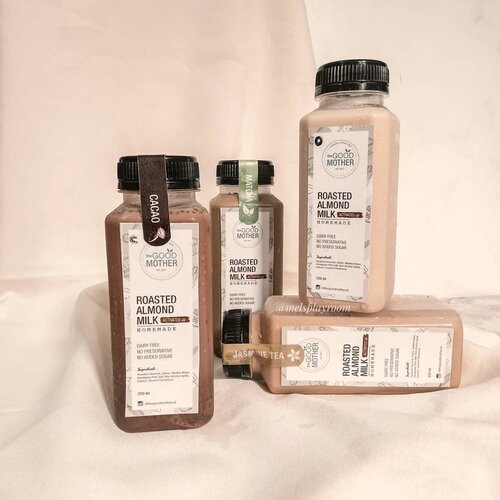 Ternyata
#susualmond
jika diracik dengan komposisi yang pas bisa menghasilkan rasa yang nikmat. Salah satunya adalah
#almondmilk
dari @thegoodmother.id yang terdiri dari 3 jenis:
- raw almond milk
- roasted almond milk (yang mereka panggang sendiri demgan suhu < 100°C untuk menjaga nutrisinya)
- lactation almond milk sebagai ASI booster
Kemarin ini aku mencoba varian mereka yang roasted almond milk. Rasanya bervariasi dan aku dapat pilihan rasa: original, cacao, matcha, dan jasmine tea.
Dari 4 rasa tersebut, aku paling suka yang cacao dan original. Untuk yang rasa cacao, mereka menggunakan dark chocolate asli sehingga rasa pahitnya masih ada. Lalu untuk yang versi original, ia mengandung rasa manis dari buah kurma dan kayu manis. Mungkin agar ada sedikit rasa gurih, mereka menambahkan Himalayan Pink Salt ke dalam komposisinya. Kedua rasanya enak dan cocok di lidah aku.
Yang versi original sempat aku coba jadi campuran kopi dan ternyata rasanya enak juga, lho!
Sebagai informasi, susu almond @thegoodmother.id ini cocok banget buat kalian yang menjalani gaya hidup
#vegan
karena benar-benar:
☑️ Dairy free
☑️ No added sugar
☑️ No preservative
Selain susu almond, mereka juga menyediakan smoothies dan immunity booster yang akan aku post dalam beberapa hari ke depan. Produk The Good Mother bisa kalian temukan di Shopee juga ya!
Handled by @hineni.management
.
.
.
#veganlife
#vegandrink
#plantbased
#veganlifestyle
#roastedalmonds
#vegetarian
#vegetarianmeals
#healthydrink
#healthydrinks
#veganism
#vegancommunity
#vegansofig
#veganindonesia
#veganfoodie
#veganfriendly
#veganfoodporn
#vegandiet
#vegannutrition
#clozetteid
+ View more details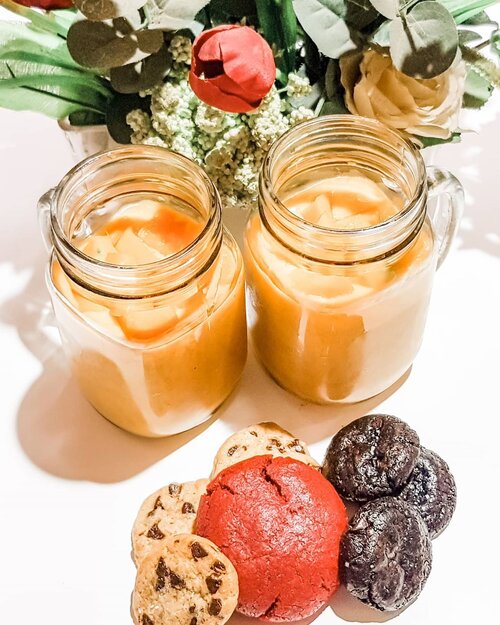 + View more details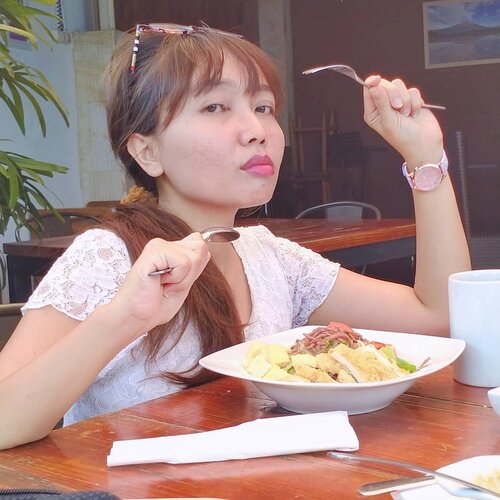 Sekarang enggak minum smoothies atau makan salad sehari aja, langsung kerasa bedanya. Kalau aku di sistem pencernaan dan kondisi kulit. Kurang buah sayur bikin aku lemes dan kulit kelihatan kusam.Yok ah jangan kendor! Maunya sehat terus awet muda sampai tua.
#clozetteid

+ View more details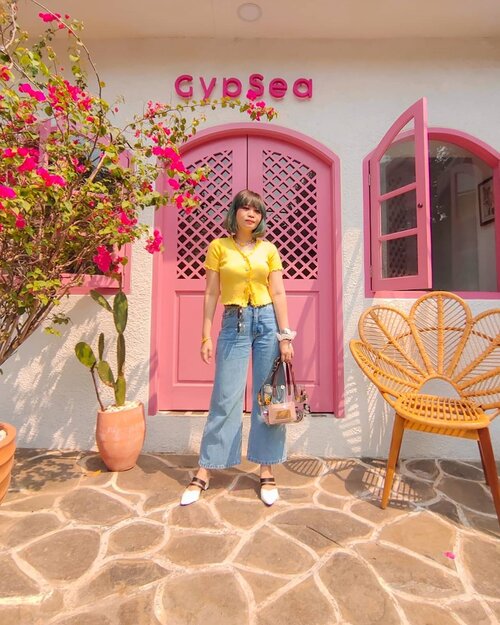 Located at Kemang, Gypsea brings Bali summer vibes with its tropical ambience. I love it! 💕
@gypsea.kemang serves a variety of sandwich and healthy or smoothies bowl such as Summer Smoothies and SOS Berries Smoothies.
Huaaaa i'm kinda miss summer 🥺
I miss the beach, i miss the sound and smell of the sea 🌊🏝️⛱️🏖️
my
#OOTD
#stylingbyamandatydes
:
✧ 🐥 Yellow knit top & Wide-legs jeans
✧ 👜 @this.byalifahratu (i changed the strap bag with sunflower strap)
✧ 👠 @sarmer.id
✧ 📿 beads rainbow smile necklace, bracelet, scrunchies, sunglasses
.
.
📸 @lupitadps

+ View more details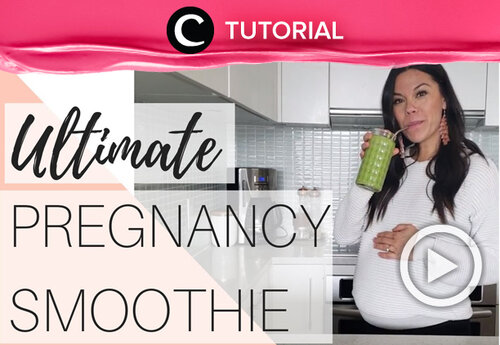 Bumil, rajin mengonsumi smoothie selama masa kehamilan dapat membuat tubuh terasa lebih sehat dan bugar, lho. Yuk, coba intip resep smoothie untuk ibu hamil melalui video:
https://bit.ly/2Xym5KS
. Video ini di-share kembali oleh Clozetter @aquagurl. Lihat juga tutorial lainnya yang ada di Tutorial Section.

+ View more details

loading ...
Back To Top