loading...
Search
7 RESULTS FOR KLAIRSTONER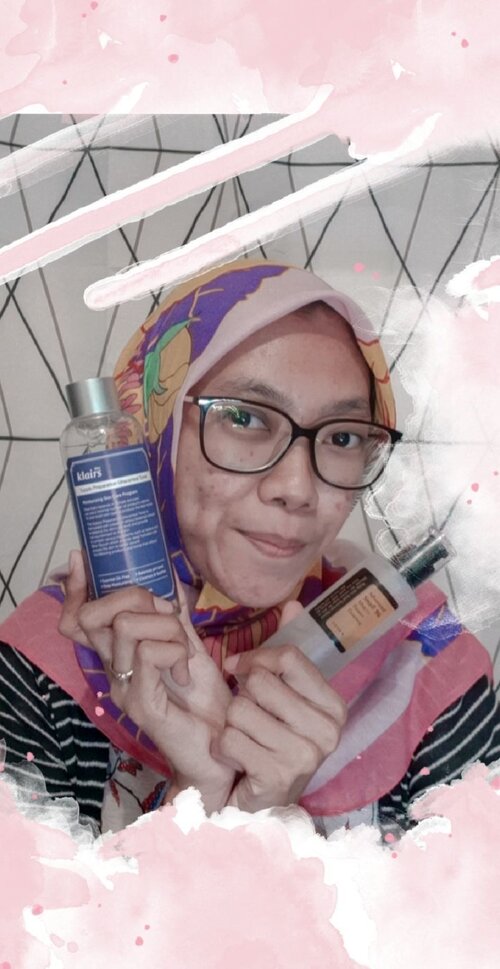 + View more details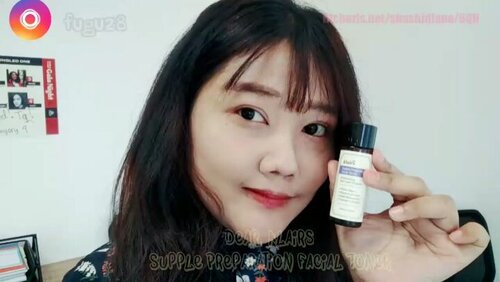 Dear Klairs, Supple Preparating Facial Toner Video Review.yo guys, this is my morning preparation routine ..like the name, dear klairs supple preparating toner is a must when it comes to apply skincare before make up, my skin feels so smooth and supple.nothing come close to how supple this toner is .find out and try this Supple Preparation Facial Toner at :
https://hicharis.net/shashidiana/6QH
. Bahasa indonesianya kulit gw kenyal banget habis pake klairs toner ini , sumpah ga boong deh, Wkwkwk ︎☺︎✌︎︎
#dear.Klairs
#SupplePreparatingFacialToner
#charisceleb
@
[email protected]
_officialtags : #いいね #フォロー返す #相互フォロー #相互フォロー100 #ネットアイドル #ビューティー #スキンケア #いいねおねがいします
#cloZetteid
#フォロワー募集
#likeforlike
#likeback
#美人 #いいねおねがいします #いいねした人で気になった人フォロー #いいねお願いします🙏 #いいねお願いします #いいね歓迎
#lfl
#lfl
💛
+ View more details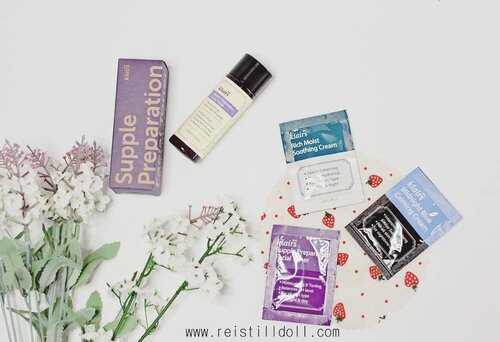 Okay gaes maafkan aku baru sempet up nulis reviewnya. btw kalau mau baca review lengkap Klairs Supple Preparation Toner Original bisa baca di blog or kesini
bit.ly/klairsxvina
.
.
🎀Mini Review
Klairs Supple Preparation Toner Original : Non greasy. Super mild. Super cepat meresap dikulit. Menghidrasi kedalam. Sayangnya kurang moist dipermukaan kulit. Great for 7 Skin Methods. Bisa bikin produksi minyak berkurang bangat. Super laaff.
Klairs Rich Moist Soothing Cream : Dikulitku yang oily biasa aja sih. Ngga memicu komedo dan minyak semakin banyak. Dapatnya cuma moist aja sih.
Klairs Midnight Blue Calming Cream : Warna creamnya biru. Super moist. Selain bikin lembab bikin bantu kalemim jerawat dan kemerahan. super laafff.
.
Kalian bisa beli produk Klairs diakun @charis_celeb
aku ya. tinggal klik link di bio aja. okay.
#klairs
#charisceleb
#hicharis
#klairssupplepreparationtoner
#clozetteid
#skincare
#klairstoner
@klairs.global @dear_klairs

+ View more details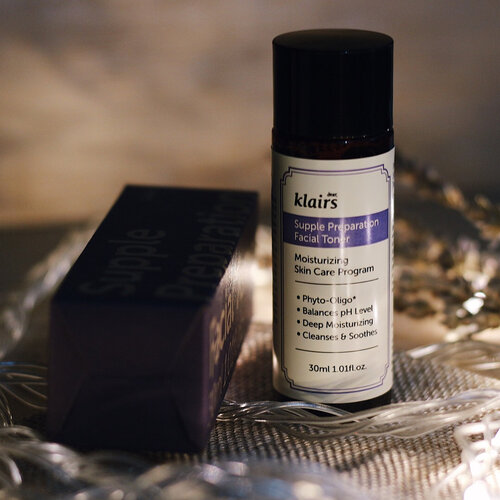 + View more details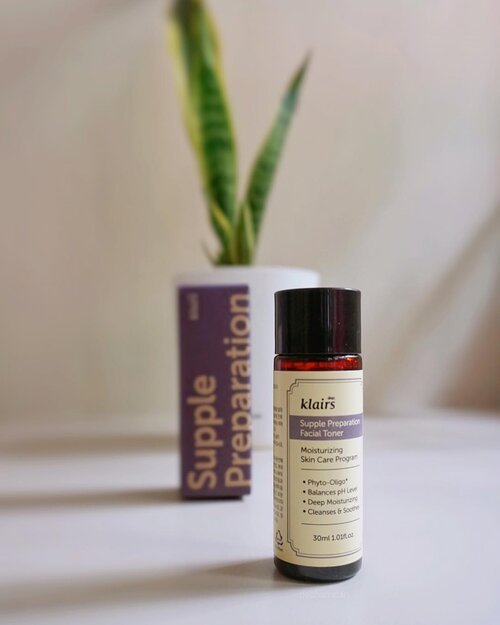 + View more details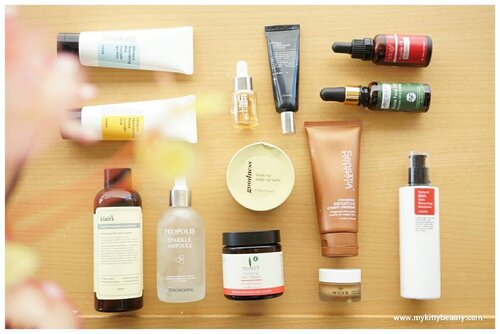 Happy weekend!! And HAPPY BIRTHDAY kak @kaepratiwi!!
Semoga berkah selalu. Stay kece!! And thank you for inspiring me doing skincare routine in the right way.
For celebrating your birthday, I am gonna share my fave skincare routine: 🎆 @goodnessproducts balm as first cleanser. Wanginya enak. Ampuh bersihin makeup. There is no film afterward. Kulit terasa lembab mgkin krn chia seed & avocado oil nya 😆
🎆 @sensatia_botanicals cream cleanser as second cleanser. Cocok untuk kulit sensitive apalagi yg cranky 🎆
#Klair
toner.Nenangin kulit. Mengurangi kemerahan, gatal, iritasi, jerawat & bruntusan. 🎆
#Tosowoong
Propolis Ampoule. ga ngefek di jerawat aku sm sekali sih. Tp kalau rajin dipake pas breakout bikin bekasnya cepat hilang. Mengurangi kemerahan & mencegah acne scar. Super hydrating! 🎆
#Benton
fermentation eye cream. Bisa dipake siang/malam karna finishnya matte. Di aku ngaruh buat kerutan&mata panda krn kebanyakn begadang 🎆
#Antipodes
Divine Face Oil &
#Trilogy
Rosehip Oil. Super hydrating, reduce my acne scar and moisture balance.Dan bikin pori2 lebih sopan 😁 🎆
#LJH
Propolis Ampoule. Another propolis. Kulit lembab. Glowing. Such a good booster. 🎆
#Sukin
hydrating day cream. Ringan. Cepet meresap. Ga lengket. Bikin glowing
🎆
#Cosrx
BHA Emulsion. Ini juga super light dan bantu banget buat ngatasin jerawat 🎆 Cosrx honey and rice overnight mask. 🎆
#Nuxe
Lip Balm. My lip rescue!! .
My simple skincare routine. Pake disesuaikan dengan kondisi kulit. Step yg ga bisa di skip menurutku adl "Double Cleansing > hydrating > moisturizing > protecting". Plus eye cream dan lip balm. Yg lain disesuaikan dgn kondisi kulitku.
Saat ada jerawat yg agak bandel aku pakein bha emulsion + cosrx honey mask. Kalau pas kulit lg kering aku pakein face oil. Kulit kurang kenyal aku tambahin cosrx rice mask. My fave parts are cleansing & face oil krn bikin kulit relax. Kalau produknya susah diserap tambahin avian & 2 tetes LJH propolis. Tips dr aku kalau mau nyobain skincare adl kenalin jenis kulit. Research ingre yg pas utk kulit. Dan jgn malas pacth testing. 😚 Gmn dgn mbak2 @santijuwita @stella__088 @indiranyan ikutan
#tfcsharethebowl
buat dapet
#tfcgaskincare
yuk 😆

+ View more details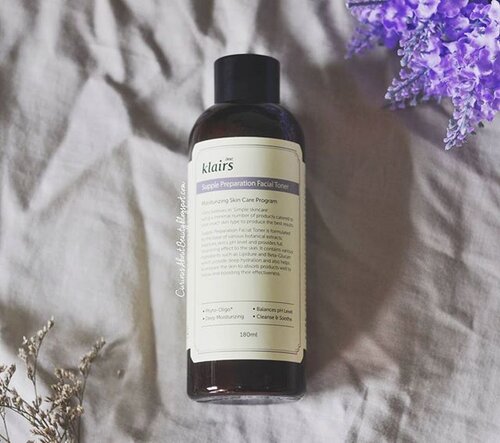 + View more details

loading ...
Back To Top