loading...
Search
17 RESULTS FOR PERFECTLYFIT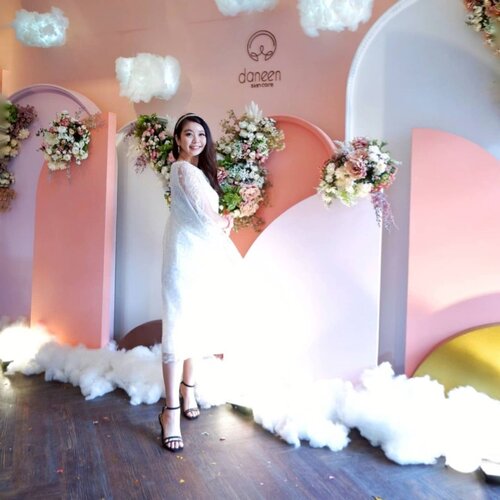 Congrats for grand launching @daneenskincare!Yay tepat di hari kasih sayang ini, akhir nya @daneenskincare grand launching juga!Dan aku mau share 8 dari 29 produk Daneen yang udah aku cobain! ❤️❤️ Daneen Gentle Floral Cleanser with SulfurDengan Sulfur dan 7 flowers extract, membantu mengangkat sebum berlebih & kotoran dari kulit kalian.. Busa nya lembut banget dan ga bikin muka kalian ketarik.❤️ Daneen NRH Toner SulfurHydrating toner dengan 7 ekstrak bunga & sulfur, membantu melembabkan dan menenagkan kulit kalian yang berjerawat.. Aku suka packaging nya yg spray, gampang banget dipakai. Dapat dipakai setelah makeup juga loh 🥰❤️ Daneen Snail Skin Renewal with AHA BHA PHAEssence yang di formulasikan sebagai gentle exfoliator, bekerja mengangkat sel kulit mati dan mencegaj pori" tersumbat. Oh iya toner ini juga bisa membantu mengurangi timbul nya jerawat loh! 🥳❤️ Daneen 3G Vitamin CSerum untuk mencerahkan dan memperbaiki tesktur kulit kalian. Btw aku suka banget sama serum ini, karna biasa muka ku break out kalau kena vitamin C, so far aku pakai ini hampir 1 minggu dan muka ku ga ada problem sama sekali.. Biasanya aku pakai serum ini buat morning routine aku 💕❤️ Daneen Whip Acne SerumSerum untuk kulit berjerawat.. Mengandung NDGA & Oleanolic yang membantu mengatasi jerawat dan mengurangi minyak berlebih.. Biasanya aku pakai serum ini di malam hari!❤️ Daneen Sensi-Calm Rebalancing CreamMulti Action Cream yang membantu menenangkan dan melembabkan kulut. Cocok digunakan untuk kulit yang sensitif dan kemerahan. Tekstur nya ringan dan mudah menyerap ke kulit.❤️ Daneen Acne Calming Night CareCream malam dengan tekstur gel, membantu merawat kulit yang berjerawat dan mengontrol minyak berlebih. Tekstur nya ringan dan cepat menyerap ke kulit..❤️ Daneen Daily UV Protection Sun CareSun Cream dengan SPF 30+ PA+++ melindungi kulit kalian dari sinar UVA, UVB dan Blue Light.. Mengandung Sulfur yang berfungsi merawat kulit berjerawat.Btw, semua produk @daneenskincare paraben free & alcohol free loh.. Jadi aman untuk pemakaian sehari - hari.. 🥰Dan kalian udah bisa dapetin produk nya di Official Store Daneen yaaa!-
#DaneenPerfectlyFit
+ View more details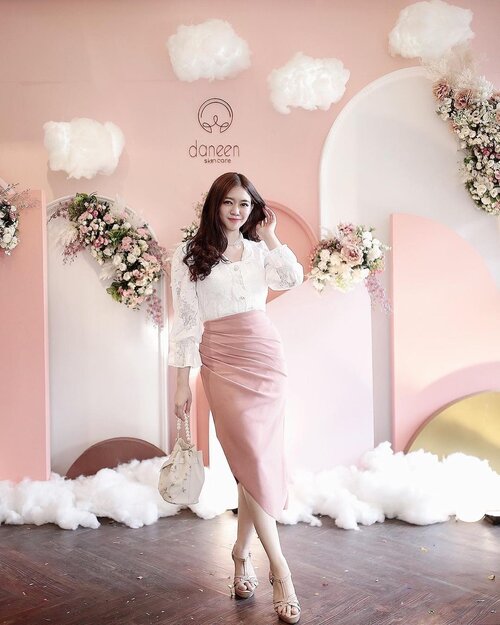 + View more details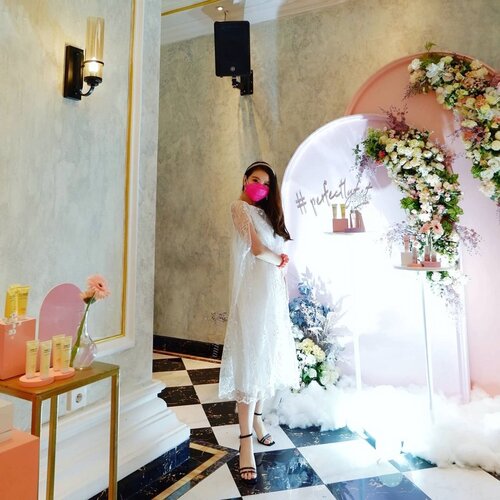 Hello from @daneenskincare!!
Happy banget bisa hadir di soft launching skincare lokal, @daneenskincare! Apalagi dengan konsep nya yang mengutamakan kebutuhan kulit setiap orang, mereka langsung mengeluarkan 29 produk sekaligus lohhh, jadi kalian bisa dapetin skincare sesuai kebutuhan kulit kalian! ❤️
Selain itu produk mereka juga non Paraben & Non SLS! Jadi aman banget buat kulit kalian!
Oiya, buat yang penasaran sama skincare dari @daneenskincare, kalian bisa tungguin grand launching nya di tanggal 14 February 2021 yaaa!!
Pastiin juga kalian ikutan skincheck nya juga ya, biar kalian tau skincare yang tepat buat kulit kalian! 🤗💕
-
#DaneenPerfectlyFit
#SelfCareSelfWorth
#TheCloudInYou
+ View more details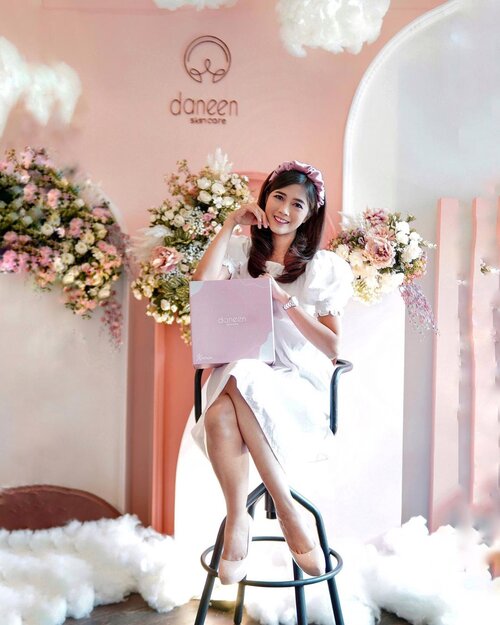 Congratulations 🎉 for the soft launching skincare @daneenskincare dengan menghadirkan 29 produk❤️Skincare Daneen dibuat khusus berdasarkan Skin Test sehingga sesuai dengan kondisi dan masalah kulit. Aku juga gak khawatir seluruh produknya sudah BPOM, Paraben free, dan bebas pewarna. Jadi gak sabar mau cobain rangkaian skincare Daneen punyaku😍@daneenskincare
#DaneenPerfectlyFit
#SelfCareSelfWorth
#TheCloudInYou
#clozetteid

+ View more details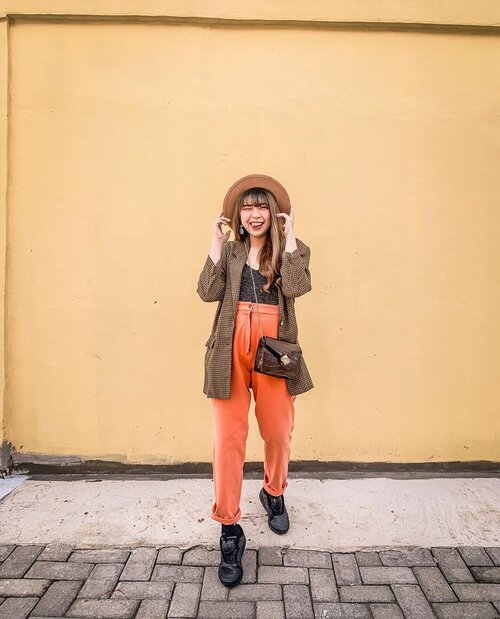 + View more details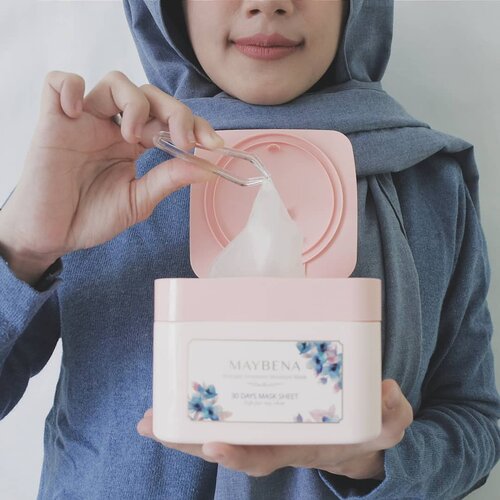 🌟 Only for Sheet Mask Junkies! Maybena Multiple Intensive Moisture Mask 🌟
---
Who loves sheet mask and even willing to use 1 pack a day? Then @maybena_official 30 Days Mask Sheet Multiple Intensive Moisture Mask is the right choice for you!
Key ingredients are Hyaluronic Acid, Peptide, Ceramide, Panthenol, and Tea Tree Leaf Extract. Basically this is for all skin types. Without further ado, here's my quick review on the product!
---
PACKAGING - Designed like a tissue box, it's practically less-plastic-waste unlike conventional sheet mask
#ZeroWasteLiving
❤ Contains 30 packs of sheet mask, your monthly supplies of sheet mask. Comes with a pincher to pull out the masks. Very efficient.
TEXTURE - The sheet masks are considerably thin & light, and adheres well so skin will absorbs the essence nicely. The size is perfect for those who have small face like me. It is hard to find a perfectly fit sheet mask like this 😍👍 FRAGRANCE - Subtle floral scent. Not too much but pretty noticeable.
AFTERMATH - This provide long lasting moisture on my normal to dry skin. A little bit tacky for a while after application, but leaves face hydrated for the rest of the day. I even try to only use this mask and no skincare at all for a day and my face didn't feel dry. This is pretty good too for hydrating face after exfoliating.
Overall, i LOVE Maybena Multiple Intensive Moisture Mask. This is a must have for dry skin types. With only 1 box of this, no need to buy a bunch of sheet mask!
You can buy this for Rp272.000 (and it means only Rp9.000 per sheet!) on my Charis Shop here 👉 Multiple Intensive Moisture Mask
https://hicharis.net/annisapertiwi/GcC
👈
#Maybena
#MultipleIntensiveMoistureMask
#mask
#CHARIS
#hicharis
@hicharis_official @charis_celeb
#charisceleb
#vsco
#clozetteid
#skincare
#skincarejunkie
#skincareenthusiast
#skincarereview
#kbeauty
#kbeautyjunkie
#kbeautyenthusiast
#beautyjunkie
#beautyenthusiast
#beautyblogger
#beautybloggerindonesia

+ View more details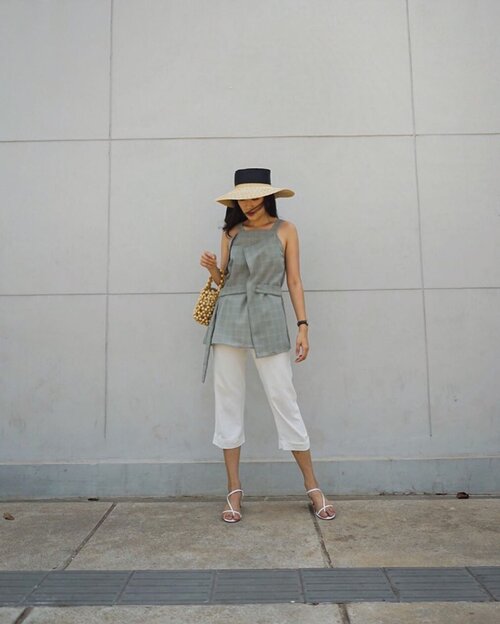 an lovely piece's from @label8store — i love how this top perfectly fit my style, versatile and stylish, perfect combo to accompanied my tuesday feed ✨ |
#womenxlabel8

+ View more details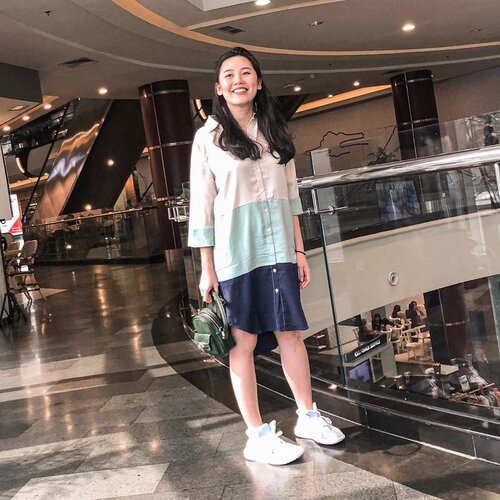 No matter how much you have, if you don't have peace in your heart you will never have enough. Percayalah, orang paling kaya, paling cakep, paling banyak follower instagram, paling banyak temen, paling berkuasa, semuanya kalah bahagia sama orang yang punya inner peace.
.
I'm wearing of the dresses my personal stylist at @yunaandco sent me. Perfectly fitting for this mama who nurses on the go and still wants to look cute on a casual Saturday!
.
#clozetteid
#ootd
#ootdmommy
#yunaandco
#yunamatchbox
#lookbookindonesia

+ View more details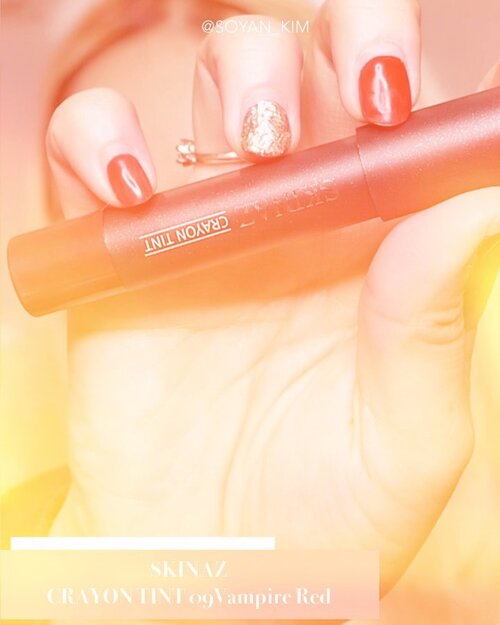 HOW TO DRAW SEXY RED LIPS?💋스킨에이지 제품은 한국에서도 구매할수 있숩당@worldskinaz 발색력이랑 지속력이 좋고 예쁜 빨강색이라 돋보이고 싶은날 뙇이 뙇입니다 허허 무슨 말인지 알지? (동그라미) ⭕️⭕️-Hello 🦄🦄I want to review about "crayon tint" from @skinaz.indonesiaAs you see my video, i applied two colors💋Crayon Tint, No8, GlamRed and No9, Vampire Red💋The colors are pretty Red and the crayon type of texture glides on easily to create a shape of your lips. Perfectly fit on makeup beginners!😏•pigmented lipstick 💯•Long lasting 💯Using two lipsticks to create gradations of colors you can have Sexy and glam lips!It's perfect for "Red makeup" concept!True??🦄🦄🦄🦄
+ View more details

loading ...
Back To Top