loading...
Search
838 RESULTS FOR EARRING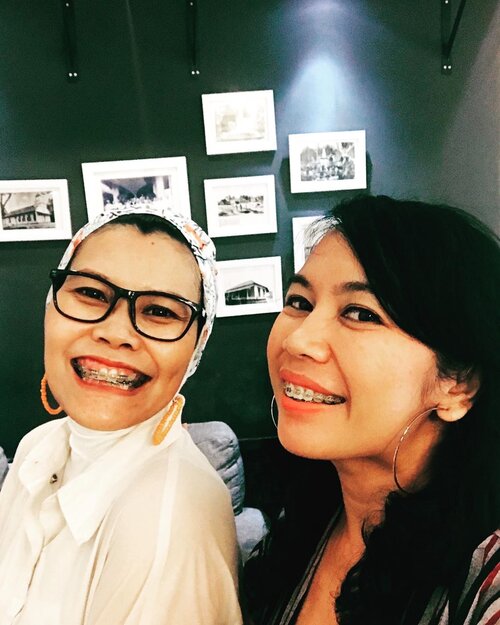 Been years of friendship...Ketemu pertama di roadtrip salah satu provider, tur pake mobil dikawal voorijder berasa pejabat 🤭 First impression: whoaaaa ini blogger ngetrip semalem aja persiapannya sungguh yaaa sementara daku hanya berbekal ransel dengan perlengkapan perang secukupnya hahaha 🤣 Tapi dari @ceritaeka kemudian belajar kalo mau ngetrip rencanain outfit beserta aksesoris apa aja yang mau dipake di lokasi tujuan agar supaya menghasilkan karya pepotoan yang layak tampil sebagai OOTD. Meski jalan-jalannya udah lama nggak dilakukan yang penting ngopi-ngopinya jalan terus yes 🍻..Bagus mana smile ear to ear atau fierce? Geser biar keliatan 👉🏼..Scarf @kamalikaartprints Earrings @moretnik Glasses (frame) preloved found somewhere 🏠 @jacob.koffie yang punya sudut dengan sofa ala Friends..
#clozetteid
#ootd
#selfie
#wefie
#selfportrait
#gossipgirl
#gossipgirlindonesia
#besties
#friendship
+ View more details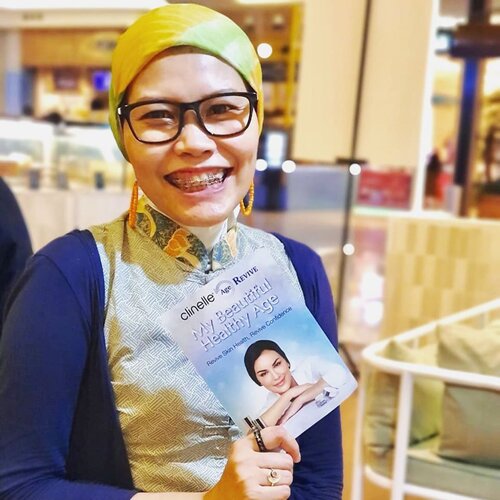 Wah udah tua ya!!!..Menua adalah keniscayaan, karena waktu terus berlari dan tak mungkin berhenti. Ketika jam berhenti berdetak, itu mungkin hanya kiasan penggambaran cinta yang meletup-letup. .Tak perlu diingkari penambahan usia pasti terjadi, nikmati saja datangnya dengan segala persiapan termasuk membekali agar tetap fit dan menarik 🤩..Gencar memberikan asupan nutrisi untuk kelangsungan kehidupan sel-sel tubuh adalah kiat supaya gak mudah loyo mendekati jompo. Biar kilau tampilan luar tetap terpancar, perawatan kulit masuk must-do-item harian. ..Selama dua pekan, mencoba rangkaian Age Revive dari @clinelleid dengan hasil memuaskan: parameter yang diukur mencakup kelembapan, pigmentasi, pori, dan kerutan sekitar mata. Rajin dan rutin, itu kuncinya. Meski belum sesempurna para selebrita, setidaknya ini adalah sebuah upaya bersyukur dan mencintai diri sendiri. Kalau bukan kita, siapa lagi?..Anyway outfits are from second hand collection a.k.a frome friends who are no longer wear them due to shrinking size 😁, earrings by @moretnik ..
#clozetteid
#lifestyle
#beauty
#happyhealthyme
#agerevive
#clinelleindonesia
#skincare
#skincareproducts
#aginggracefully
#prelovedtobelove
#lovelypreloved
+ View more details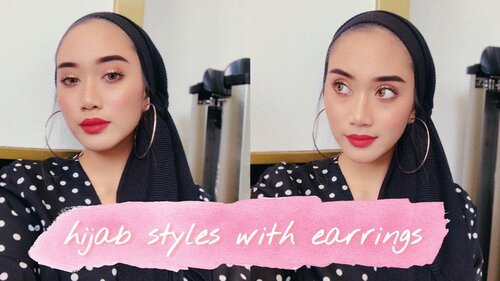 5 Hijab Styles w/ Earrings Tutorial | Iris Irwan - YouTube

+ View more details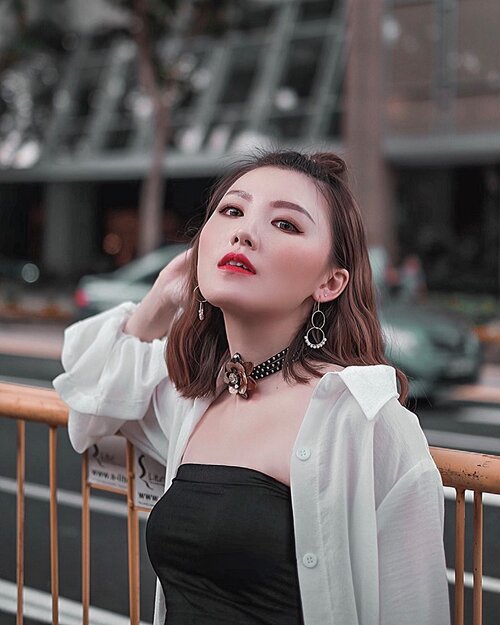 + View more details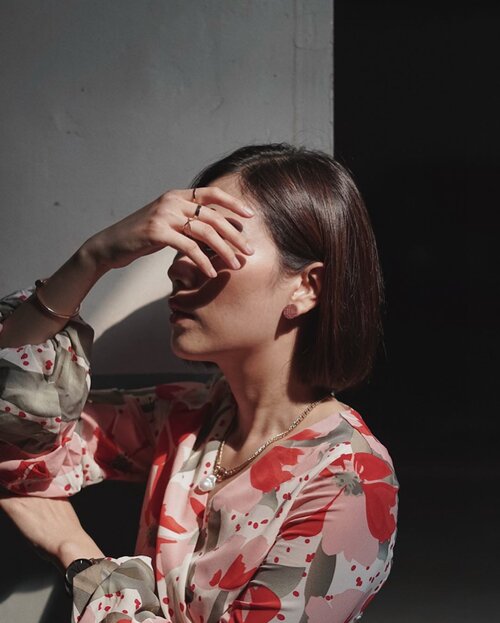 iconic earrings for CNY accessories ✨ more series on @clayvecollection —["CLAYVEWITHJANE" with additional 10% discount]

+ View more details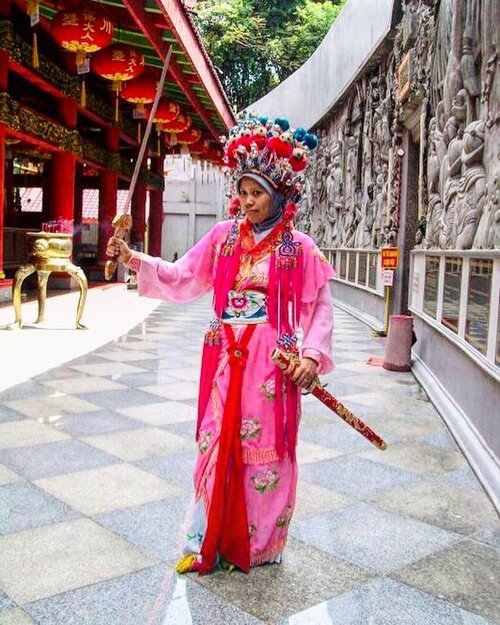 农历新年快乐Someday, circa 2011.Pose mingkem mendem mendominasi album foto. Iya, deretan gigi pada maxilla selain cenderung maju juga renggang karena kebiasaan ngemut jempol pas kecil dan hobi ngorek-ngorek makanan di sela gigi pakai toothpicks...Maju mundur mau pasang behel, apalagi kalo bukan kendala biaya dan ketakutan akan kehilangan beberapa gigi. Tepatnya ngebayangin perangkat makan yang sehat perkasa dicabut tanpa alasan sakit, oh no.Dengan kekuatan pertemanan, yang berhasil meyakinkan untuk merobohkan semua kekhawatiran, satu repelita (anak lama must know this!) kemudian di ruang praktik @difa_ohc status gigi bertagar dimulai. Sekaligus mematahkan mitos pemasangan kawat gigi dibatasi angka umur. ..Jadi kalau sekarang di setiap pose bisa nyengir lebar, selain lagi hepi ya penyebab ear to ear smile-nya karena gigi udah rapi hasil bentukan dokter gigi @fairyteeth dan geng...Dari kawat gigi ini kemudian merawat gigi yang benar mulai terasah. Never too late to start huh? Bahwa kebiasaan ngemil tanpa jeda di sela jam makan juga berarti membangun kerajaan ekosistem mikroba gigi yang berujung pada karies, bangun tidur gak perlu menyikat gigi, gigi ngilu ninu ninu ada lubang dan cabut gigi bukan solusi untuk gigi bolong, dsb dsb. .May the coming year brings you many reasons to smile 😁..
#chinesenewyear
#lunarnewyear
#clozetteid
#ootd
#lifestyle
#sampokongsemarang
#instagood
#oldphoto
#fashun
#fashunable
#latepost
#fashionista
+ View more details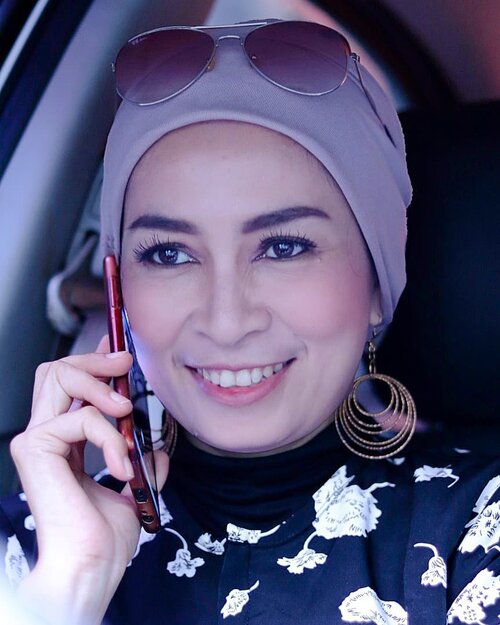 + View more details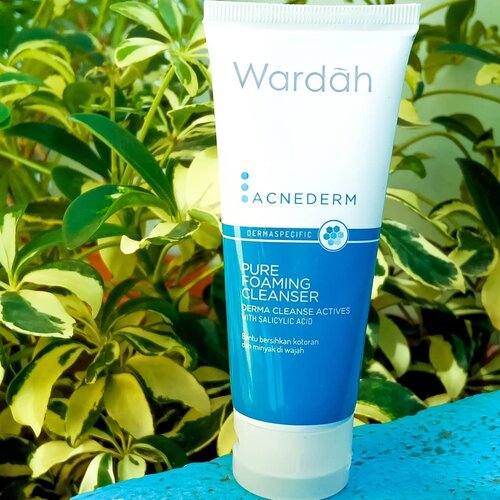 Happy holidays for all friends.🥳🥳🥳🥳
.
.
.
Hello, this time I will review local products that are already familiar to our ears. Wardah brand, in addition to wardah beauty products, also releases skincare products that have been used by many people, in addition to affordable prices that can be found at the nearest supermarket. Immediately, I reviewed several products from my own experience ... so the results depend on each of your skin
.
.
. 💦TEXTURE AND SCENT: In terms of texture I see this facial wash in the form of white gel. The fragrance is not too insular, can be friendly with my nose. Ha ha ha ha
.
.
. 📦PACKINGAN: In terms of packaging this product is made of plastic and tube-shaped with a flit top bottle cap so it makes it easy for us to remove the product. Practical packaging and not too big also makes it easier for us to be taken away
.
.
. 🌻 HOW TO USE: I use this product morning and night when I clean my face
.
.
.
.
🍁Review: Claims offered from this product really make me curious to try. For the past few days I have had a facial skin problem which is acne. I started trying this product and very straightforward, I saw significant changes in my face, dry zits and clean facial skin. And what makes me really like this product is after I finish washing my face, my face is not dry at all and my face is not pulled. I thought I'd make my face dry after wearing this. And my guess is wrong ... This will be on my favorite face wash list
.
.
. How about you? Interested to try it ???
.
. Rate: 5 / 5
#skincare
#skincareroutine
#facewash
#skincaretreatment
#skincareproducts
#skincarecommunity
#skincarejunkie
#skincareregime
#skincarereview
#skincarereviews
#acne
#beauty
#clozetteid
#soconetwork
+ View more details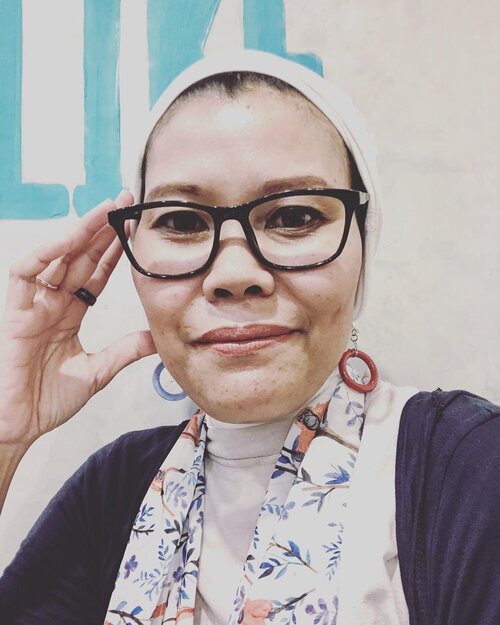 Be brave When you are brave, you empower others around to be brave too.I was a coward lil gurl: had no gut to take any risk. Guess it was caused by an overprotective treatment when I was a child. Overthinking and what people gonna say was my big worries. No advantages if I keep that hence I decide to take a new step. Convincing myself to do what I wanna do, within all the risks following because I am responsible to what I did rite?..Taking a self portrait as close as this is also need a courage. Also, the way ai dress up today. Even some says "omaga you shud hide your hair" or "use foundation to cover your blemish and look flawless" I don't care. The only things I do think about is how to keep all the bless given by taking care my body fit and healthy. Yes we might be getting old but let's make it as gold...I wear another upcycling earrings, made from power O kit as a dentist waste. Thank you @difa_ohc for this colorful O 😁..Any ideas what kinda waste I shud upcycle to be fashionable items?..
#selfportrait
#clozetteid
#lifestyle
#gratitudes
#aginggracefully
#fashioableme
#upcycle
#upcyclingthings
+ View more details

loading ...
Back To Top