loading...
Search
5,050 RESULTS FOR PALETTES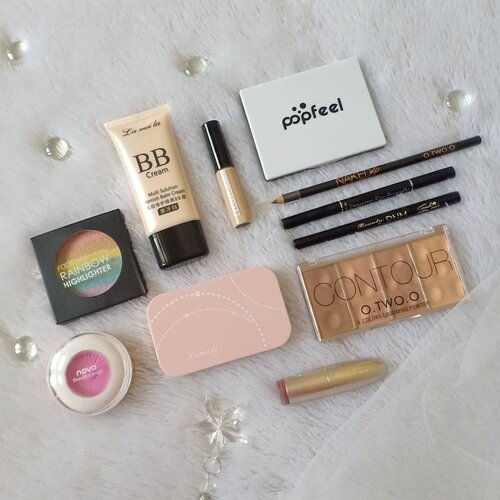 -FULL FACE OF SHOPEE MAKEUP PRODUCT LIST-
1. LaMeila BB Cream ❎ : Nope. Not the worst BB Cream (Daiso's is 🤣) but it's bad. More like a very heavy tinted moisturizer than anything, very pasty white too. Try local brands (Purbasari has a good one) for very affordable and good quality base.
2. Banxeer Concealer ❎ : Nope. Again not the worst ever (Daiso's is 🤣🤣🤣) but nowhere near good. I'd spend a little more and get a drugstore/Korean brands one.
3. LaMeila Compact Powder ❎ : NO! One of the worst compact powders i've tried 😳, although the packaging is pretty. It's totally useless.
4. PopFeel Eyeshadow 15 shades ☑️ : it's good! Not hard, not chalky, pigmented and easy to blend!
5. D n M Liquid Eyeliner ☑️ : Pigmented, easy to use. The point is slightly sharp and can hurt a bit tho 😳.
6. LaMeila Eyebrow ❎ : too creamy, wayyy too creamy and the shape is too awkward. Stick to local brands!
7. Otwoo Eyeliner Pencil ☑️ : exceeding my expectation! Pigmented and easy to use. Non smudging.
8. Otwoo Contour Palette ☑️ : seems like this brand is pretty good! The contour palette is pretty nice!
9. Focallure Rainbow Highlighter ☑️ : pretty, but if you are looking for a everyday use, make sure you only use the top 3 shades combined. The blue is too pigmented if you swirl it around.
10. Novo Blush On ☑️ : looks a bit scary on the pan but actually very natural and easy to use. Another one that exceeded my expectation.
11. Miss Rose Matte Lipstick ☑️ : it's okay, although it's not matte (like its name), i hate the smell (it smells cheap 😳), the end shade is very different than the bullet (it's dark mauve in the bullet) and when it arrived the bullet was wobbly and almost off the casing, but it's wearable and still pretty nice in general.
Thoughts?
#clozetteid
#sbybeautyblogger
#makeup
#ilovemakeup
#BeauteFemmeCommunity
#clozetteid
#sbybeautyblogger
#makeup
#bloggerceria
#makeuplook
#softmakeup
#ilovemakeup
#beautynesiamember
#makeupaddict
#bloggerperempuan
#indonesianfemalebloggers
#girl
#asian
#bblogger
#bbloggerid
#influencer
#influencersurabaya
#influencerindonesia
#beautyinfluencer
#beautysocietyid
#itsbeautycommunity
#surabayainfluencer
#jakartabeautyblogger
+ View more details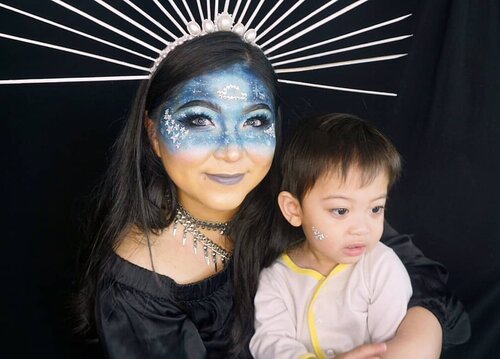 + View more details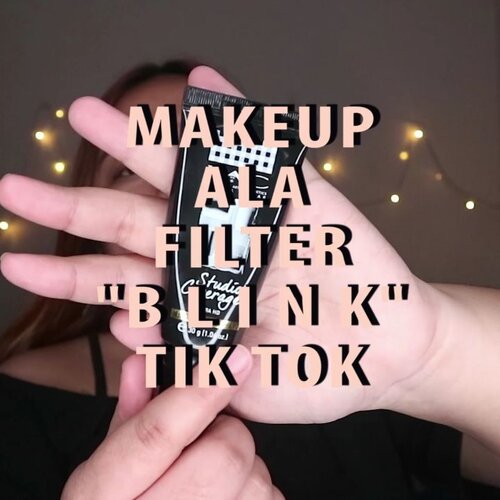 + View more details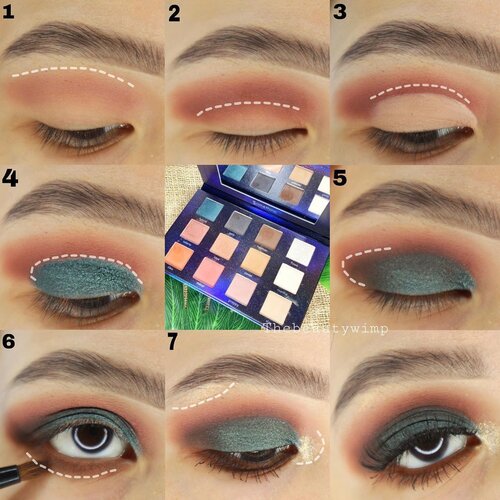 + View more details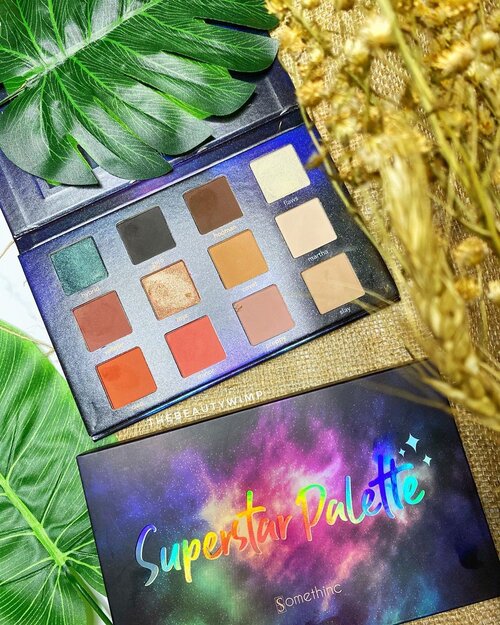 + View more details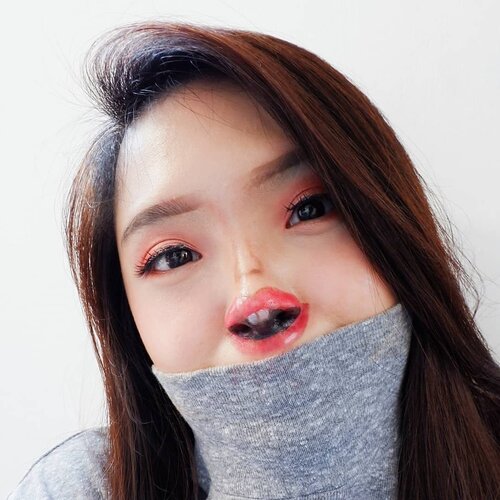 + View more details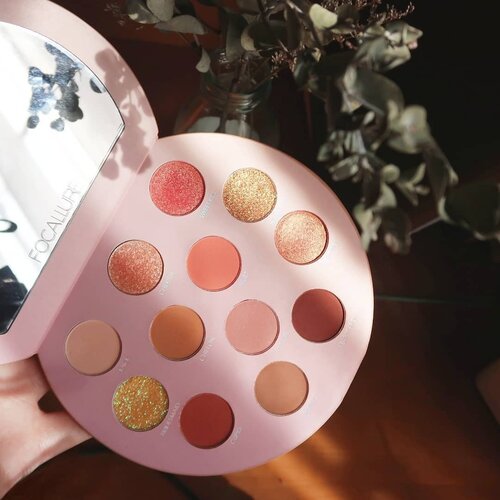 Ini eyeshadow palette yang aku pake di post kemarin! Namanya Focallure Sweet Time Palette. Warnanya cakep-cakep banget, yang matte pigmented parah, yang glitter juga dia glitter cakep ala Korea gitu. Cuma Ada 2 warna yang glitternya gede-gede banget jadi gak nyaman karena masuk mata, yaitu bridesmaid dan marry me. Jadi hati-hati pakainyaa.. Untuk shade juliet dan first kiss bisa banget dipake buat blush, sedangkan shade pomeo buat bronzer. ❤️_
#clozetteid
#focallure
#palette

+ View more details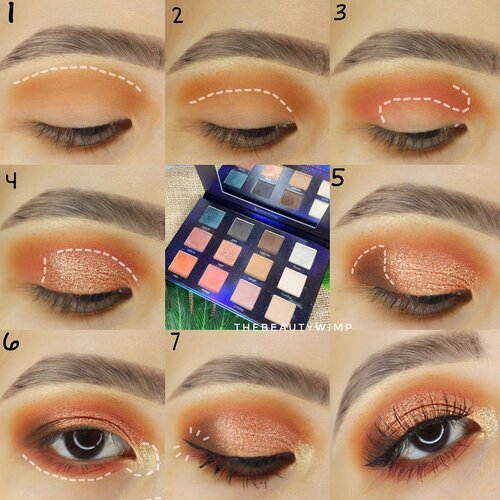 + View more details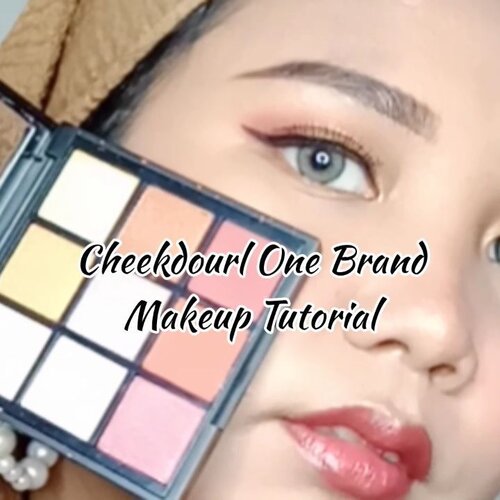 𝗖𝗵𝗲𝗲𝗸𝗱𝗼𝘂𝗿𝗹 𝗢𝗻𝗲 𝗕𝗿𝗮𝗻𝗱 𝗠𝗮𝗸𝗲𝘂𝗽 𝗧𝘂𝘁𝗼𝗿𝗶𝗮𝗹 ✨
-
𝗠𝗮𝗸𝗲𝘂𝗽 𝗱𝗲𝗲𝘁𝘀:
👄 Cheekdourl Forever Perfect Foundation 03 Rp36.000
👄 Cheekdourl Tattoo Eyebrow Tint Pen Rp17.000
👄 Cheekdourl Nine Shades Eyeshadow Palette Rp45.000
👄 Cheekdourl Tattoo Liquid Eyeliner Rp19.000
👄 Cheekdourl Crush Blush Rp25.000
👄 Cheekdourl Diamond Highlighter Rp28.000
👄 Cheekdourl Enchanted Velvet Matte Lipstick Rp22.000
-
Nah diantara semua produk, jujur aku paling suka sama 𝗘𝘆𝗲𝗯𝗿𝗼𝘄 𝗧𝗶𝗻𝘁, 𝗘𝗻𝗰𝗵𝗮𝗻𝘁𝗲𝗱 𝗩𝗲𝗹𝘃𝗲𝘁 𝗠𝗮𝘁𝘁𝗲 𝗟𝗶𝗽𝘀𝘁𝗶𝗰𝗸 dan 1 lagi 𝗠𝗮𝘀𝗰𝗮𝗿𝗮 𝗻𝘆𝗮 tapi ini lupa aku masukin ke video ☹️ padahal mascara @cheekdourl_id ini perfect banget buat bulumata bawah karna aplikatornya yang tipis banget!
-
Semua 𝗛𝗮𝗿𝗴𝗮𝗻𝘆𝗮 𝘂𝗻𝗱𝗲𝗿 𝟱𝟬𝗸 😱 murah-murah banget kan? Jadi gak rugi buat kalian yang mau cobain ~~ Jangan lupa pakai voucher discount 4% special dari aku ya, kodenya ➡️ CHEECHEE

+ View more details

loading ...
Back To Top