loading...
Search
2,228 RESULTS FOR PERSONAL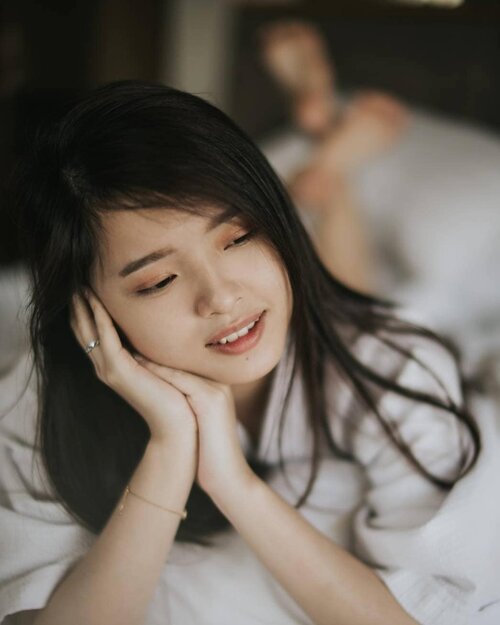 + View more details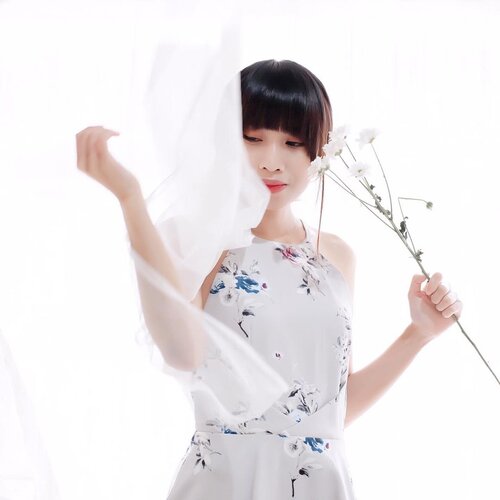 + View more details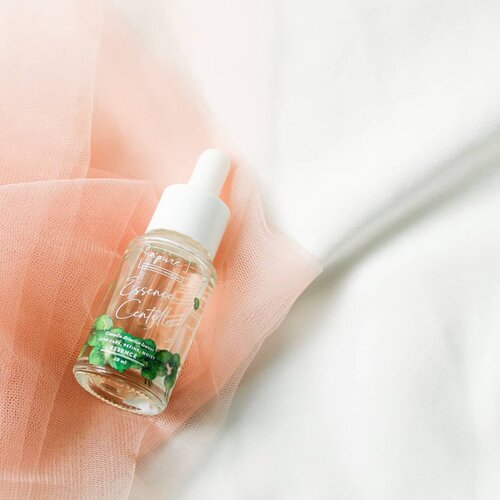 𝑫𝒐 𝒚𝒐𝒖 𝒖𝒔𝒆 𝒂𝒏 𝒆𝒔𝒔𝒆𝒏𝒄𝒆 𝒊𝒏 𝒚𝒐𝒖𝒓 𝒔𝒌𝒊𝒏𝒄𝒂𝒓𝒆 𝒓𝒐𝒖𝒕𝒊𝒏𝒆?I personally think that essence is not a necessary step in my routine. Essence has a variety of consistencies, from liquid to gel type. And for some brands it may be more of a toner or a mist, while others might use this word for a light serum. I have ever tried a watery and thick essence, but now I have a lightweight essence from @npureofficialThis N'Pure Centella Essence has many good ingredients for the skin. Centella Asiatica Extract helps to calm inflammation, speed wound healing, stimulate new cell growth, build collagen, and improve circulation. Milk protein highly effective in the moisturizing effect because of the amino acids. Salicylic acid, the superstar ingredient works to dissolve the dead skin cells clogging your pores. But I dont know how many percentage the use of this. It comes in a clear glass bottle with nice dropper. The box itself gives me full information of product. This essence is alcohol & paraben free.I use this at night routine because of its active ingredient and my morning routine prefer to be simple but enough. I can't skip a toner, so I use this after my toner and then serum or moisturizer. I really love the consistency of this essence, I put some drops into my palm its light liquid and when I pat this for my face it gives extra hydration and so fresh. Its also works well with my next products. And thanks that its fragrance-free.I really enjoy when I use this essence. When I wake up in the morning my skin texture just feeling smoother and better, I also realize the calming effect. My redness gets better after. I noticed my skin looks less oily and my hormonal acne rarely appears. I think this essence really nice for acne prone skin, its a multi-use serum for acne care and hydration.*pr/gifted
+ View more details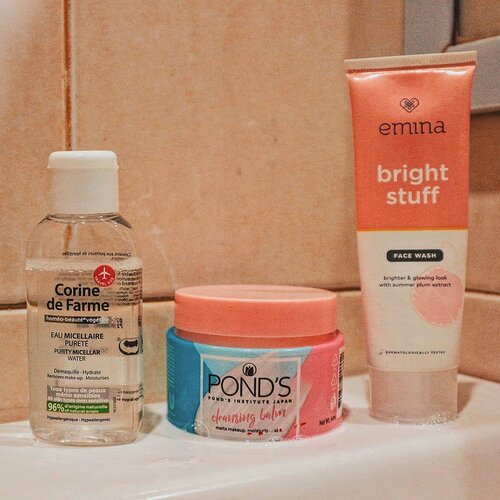 KEPADA DOUBLE CLEANSING, KU SERAHKAN KEBERSIHAN KULIT WAJAHKU 🔥-Sebagai kaum makeup ringan selama WFH, saya tetep nggak akan lupa untuk melakukan double cleansing. Ritual ini HARAM untuk ditinggalkan. Lalai sedikit, bisa bruntusan saat pagi menjelang.-Ada beberapa produk yang jadi andalan saya untuk kebutujan double cleanse:-✨ @pondsindonesia Cleansing Balm: Produk ini yang paling pertama jadi andalan untuk menghapus dosa makeup seharian. Sebagai pengguna rookie cleansing balm, saya rasa produk ini udah lumayan bantu banget ngebersihin makeup ringan. Tapi kalau mascara waterproof, rasanta masih harus pake eye makeup remover.-✨ @eminacosmetics Bright Stuff Face Wash: Personally saya suka banget sama teksturnya yang lembut dan final result yang nggak bikin kulit jadi super kering. Zuzur aza ini udah pemakaian yang ketiga dan kayanya bakal repurchase karena udah kadung enaaa buat jadi second cleanser.-✨@corinedefarme_id Purity Micellar Water: Kalau lagi SUPER MAGER buat ngebersihin muka atau seharian bare face, biasanya saya pake ini. Ringan banget, nggak bikin kering walaupun mengandung fragrance dan saya suka aromanya.-Nhaaa kalau produk cleansing andalan kalian apa niiih? Racunin di kolom komentar dong!
+ View more details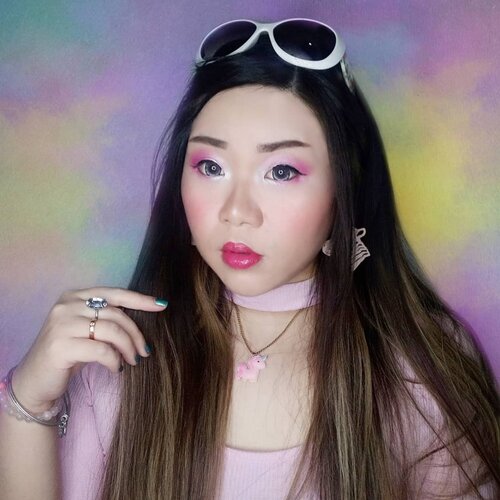 + View more details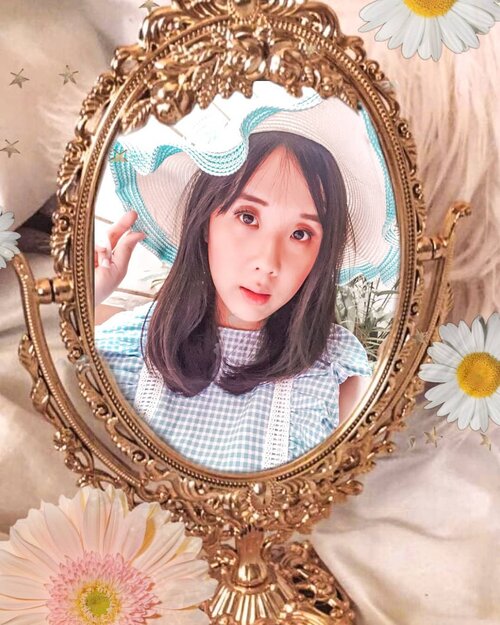 HOW DO U REFLECT YOURSELF?
What do you see on the mirror? A perfect person? Gw mau share kalo di luar negeri, netizen2 tuh minim. Foto influencer mereka diedit jelek pun, tetap disemangatin loh! Kalo di sini udah lgsg dishare, dipublikasikan kejelekannya, dikomentarin pedes bgt 😭
Kalo kalian punya energi dan waktu utk kepoin dan bergosip untuk hal2 yg menurut gw bukan urusan kalian, bukan ranahnya kalian, mending belajar utk alihin energi kalian ke hal2 positif. Udah pandemi gini, sama2 susah kenapa ga saling bantu?
If you are perfect, I don't mind you judge people. But if you are not, then stop!
Gw aja ngerasa 24 jam ga cukup buat ngerjain ini itu, apalagi gossip ya, eh ini makin banyak yg menjadi2.
Udah 2020, udah harus berubah jadi lebih baik yuk ❤ We always do some mistakes everyday, so don't judge others. They have their own lives! Please be more positive 😊 Happy Friday all ❤
.
.
#mirrorchallenge
#selfie
#selfreflecting
#photoedit
#magicmirror
#positivethought
#positivemind

+ View more details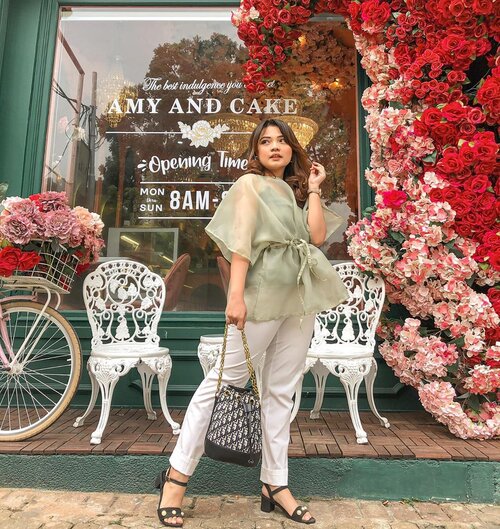 Let's talk about, 𝗦𝘁𝗲𝗿𝗲𝗼𝘁𝘆𝗽𝗲 yang sering kali aku dengar dan bahkan seringkali tertuju ke diriku sendiri sendiri dan teman" dekatku.
Aku yakin sekali banyak diantara kalian juga sering di judge hanya berdasarkan persepsi semata. Judgment yang dibuat tanpa mengenal lebih dalam mengenai diri kalian. 𝐉𝐮𝐝𝐠𝐦𝐞𝐧𝐭 𝐲𝐚𝐧𝐠 𝐝𝐢𝐛𝐮𝐚𝐭 𝐛𝐞𝐫𝐝𝐚𝐬𝐚𝐫𝐤𝐚𝐧 𝐢𝐧𝐬𝐭𝐚𝐬𝐭𝐨𝐫𝐲 𝟏𝟓'𝐬
:
Kita ga bisa pungkiri, bahwa manusia bebas untuk menilai dan bahkan kebiasaan menilai dari tampilan luar aja. Personally gue udah puas banget denger stereotype ini. Hehehehe
:
Tapi gimana untuk orang orang yang gak biasa?? Orang orang yang masih mementingkan ucapan orang lain, validasi dari lingkungan? Guysss are you not tired?!
For you:: 𝗧𝗮𝗸𝗲 𝗶𝘁 𝗲𝗮𝘀𝘆, 𝗱𝗼𝗻'𝘁 𝗺𝗮𝗸𝗲 𝗶𝘁 𝗽𝗲𝗿𝘀𝗼𝗻𝗮𝗹. 𝗬𝗼𝘂 𝗱𝗼𝗻'𝘁 𝗻𝗲𝗲𝗱 𝘃𝗮𝗹𝗶𝗱𝗮𝘁𝗶𝗼𝗻 𝗳𝗿𝗼𝗺 𝗼𝘁𝗵𝗲𝗿𝘀 . Validasi terbaik berasal dari diri kalian sendiri
And for you (yang merasa seringkali benar) jika kalean ga bisa menjaga bahasa atau ucapan kalean lebih baik diam
:
:
#psikolog
#psikologjakarta
#clozetteid
#positivevibes
#positiveenergy
#potd
#ootd

+ View more details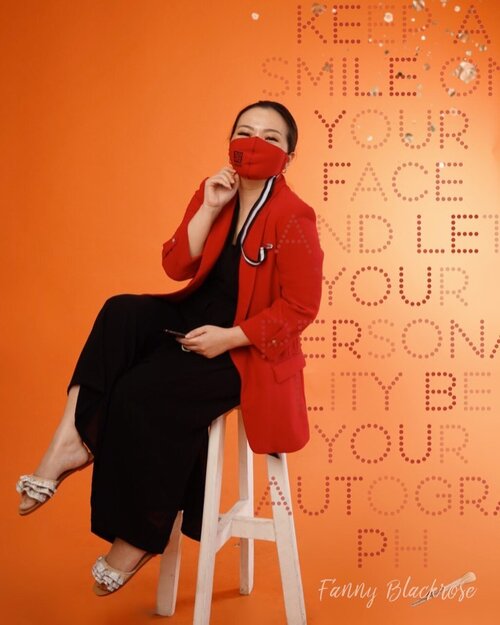 + View more details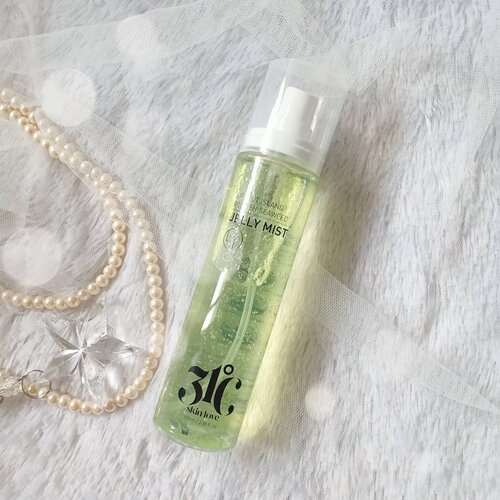 + View more details

loading ...
Back To Top