loading...
Search
13 RESULTS FOR POSTPARTUM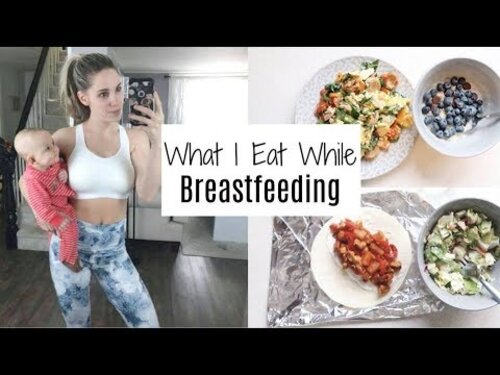 Healthy What I Eat In A Day | While Breastfeeding | Postpartum - YouTube

+ View more details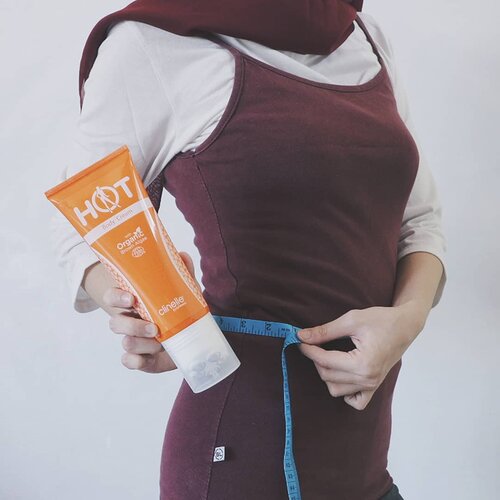 💃 9 Months after Postpartum 💃Setelah lahiran emang perut aku agak sedikit melebar dan lemak-lemak bertebaran tuh ganggu banget.Karena lagi ngASI, aku nggak bisa diet, so yang paling aman adalah olahraga. Sebenernya aku olahraga gak intense-intense amat, paling cuma jalan santai minimal 30 menit 1x seminggu & yoga kalo ingeeet. Tapi lumayanlah biar sehat dan kuat menghadapi kenyataan 🤣Oh iya, aku juga lagi coba Hot Body Cream dari @clinelleid untuk perut dan paha. Hot Body Cream ini praktis membakar lemak & menyamarkan selulit. Lebih oke lagi kalau dipakai sebelum workout.Hasilnya gimana? Aku udah tulis review selengkapnya di blog, ya! Kalian bisa klik link yang ada di bio kalau kepengen baca 😜Kalau mau cobain juga Clinelle Hot Body Cream, ada diskon khusus nih 10% untuk pembelian varian 80ml di Official Shopee-nya Clinelle. Pakai kode 𝗖𝗟𝗜𝗡𝗖𝗟𝗭𝗧𝗧 yak!
#GetinShape
#HotBodyCream
#Clinelle
#ClinelleIndonesia
#Clozetteid
#ClinelleXClozetteIdReview
#ClozetteID
#ClozetteIDReview
#vsco
#lifestyleblogger

+ View more details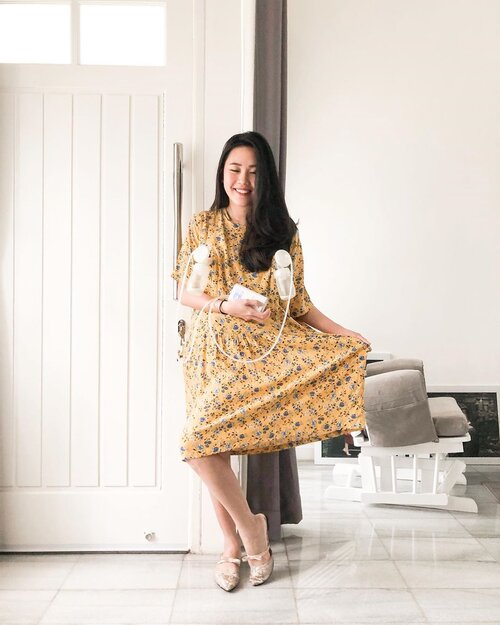 "Anybody offended by breastfeeding is staring too hard." Cannot agree more with this quote!
A little over 9 months into my breastfeeding journey (hoping to make it to at least one year), so I thought I'd dedicate a post for a photo (or three 😛) of me pumping. I've come from the fresh postpartum baby blues of dreading every nursing session to loving it so much, so much that while I can't wait til the day I officially stop breastfeeding and can't chug some 🍺 there's a part of me that wishes that day don't come too soon.
We have been trying to wean off the breasts so Owen is now mostly bottle-fed, but DBF-ing to sleep is a crutch that is much harder to break. We're taking our time but making progress.
Anyway... this breastfeeding-friendly dress I'm wearing is from @mom.bies . Highly recommended! Bahannya ringan, dipakainya adem, bukaan menyusuinya pas. Baju rumah yang nyaman buat busui. Dan style bisa juga untuk dipakai keluar rumah atau bahkan summer vacay. 💛
#clozetteid
#ootd
#ootdmommy
#pumpingmom
#busui
#momblogger
#mamadaily
#nursingfriendly
#breastfeedingmom
+ View more details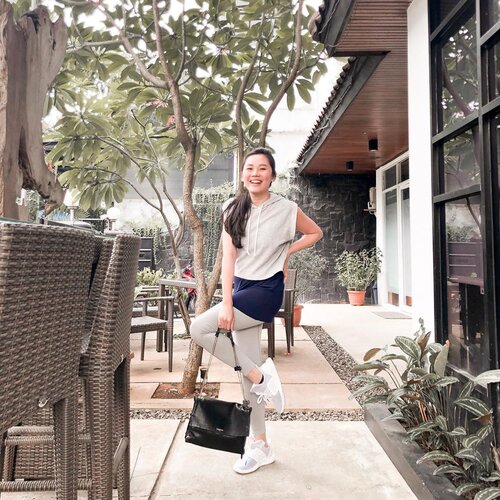 6 months postpartum, still a few kilograms left to pre-pregnancy body. I'm not putting pressure on myself to lose weight (never have, never will) because breastfeeding is my priority at the moment but I realize I need to exercise to stay fit and healthy! Jadi hari ini aku dan suami mulai nge-gym setelah sekian lama. Seger tshay! 🙌🏻
.
.
Tapi pernah gak sih mikir andai gak harus olahraga ini lemak-lemak bisa terbakar? Ini aku kenalin tourmaline legging dari @bellycare.id 🦵 Aku uda pernah bahas soal tourmaline waktu post soal bodyshaper. Ini sama tourmaline nya tapi kali ini bentuknya legging 👇🏻
.
.
Batu tourmaline nya ada di hampir seluruh sisi legging. Perut, bokong, paha, betis, semua deh. Bahan leggingnya gak kaku dan gak gerah. Bener-bener nyaman kayak legging biasa. Enaknya legging gini adalah bisa dimix-match buat jalan-jalan (swipe untuk liat pas aku pake ngemall), bisa buat olahraga juga (biar bakar lemaknya extra 😛), bahkan bisa dibawa tidur. Hari ini aku pake buat olahraga 💪🏻 .
.
Yaa tentunya jangan berharap bisa tiap hari cuma goler-goler, makan junk food, gak olahraga, tapi pake legging ini terus bisa tetep kurus ya kakinya. Tetep harus dibarengin sama pola hidup sehat dan rajin olahraga, apalagi leg day. Tourmaline ini cuma membantu aja. Tapi lumayan banget kaaan?
#tourmalinelegging
#activewear
#clozetteid
#ootd
#6monthspostpartum
+ View more details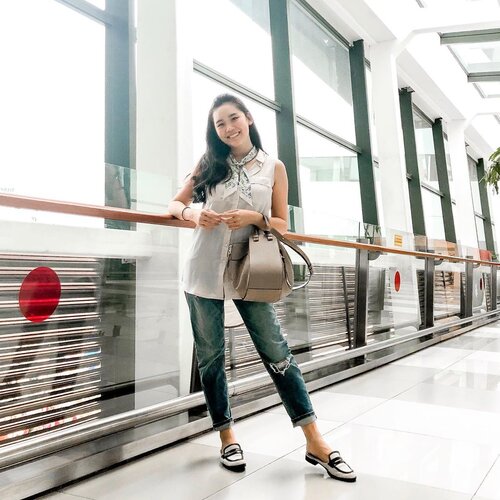 + View more details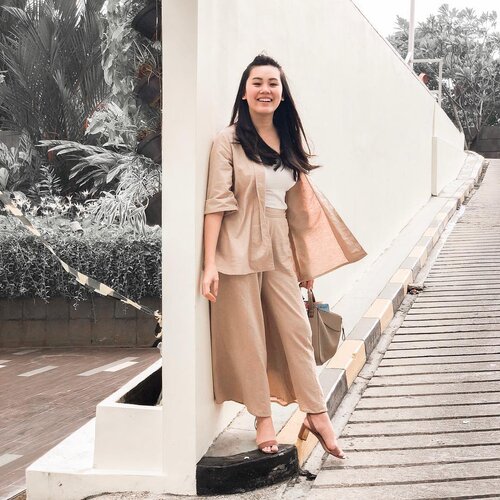 + View more details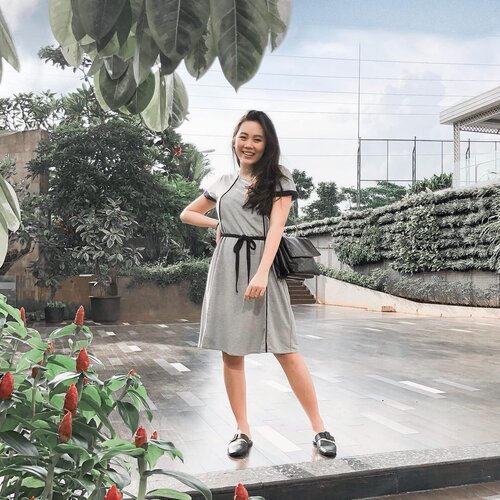 + View more details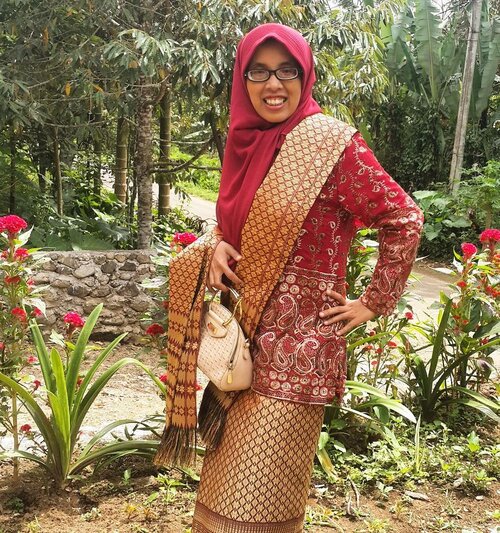 Setelah sekian purnama... akhirnya bisa juga pake dress etnic buat ke pesta. 😊
Biasanya mana bisa. "Mlendung" silih berganti bikin beberapa baju pesta harus diistirahatkan buat sementara. Makenya yang gembrong2 aja.
Sempat pesimis sih awalnya, stelah kelahiran baby arsyad perutnya kok masih hamil aja... Eh tapi sekarang saya dah optimis kok bisa ngembaliin postur sperti sebelum hamil. Kan sekarang udah pake korset Bamboo Postpartum Belly Band dari @mooimom.id
Sejak saya pake terasa banget bedanya. Lebih elastis jadi ga bikin sesak dan tetap bebas bergerak. Dipakai sepanjang hari juga ga apek dan bau... Jadilah sekarang ke mana-mana pakai Bamboo korset. Selain menyangga perut pasca operasi bisa buat bantu melangsingkan perut juga.
Sukaaaa....
😇😙
#Maternity
#Moms
#PostNatal
#Instagood
#WeddingDress
#OOTD
#clozette
#clozetteid
+ View more details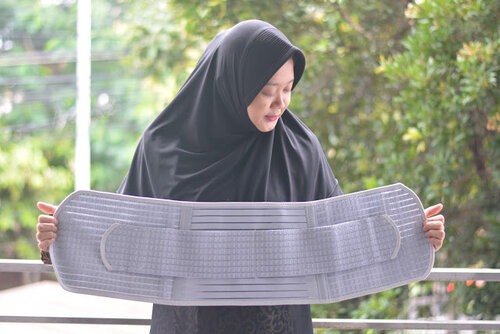 Assalamu'alaikum Warahmatullahi Wabarakatuh, Boleh kan ya bermimpi kembali singset seperti gadis?! Bolehlaaah tapi kudu ada usaha, hah...
Yang mau singset atau punya masalah dengan pinggang cusss cari Korset MOOIMOM Premium Bamboo Postpartum Belly Band ini.

+ View more details

loading ...
Back To Top