loading...
Search
312 RESULTS FOR WINE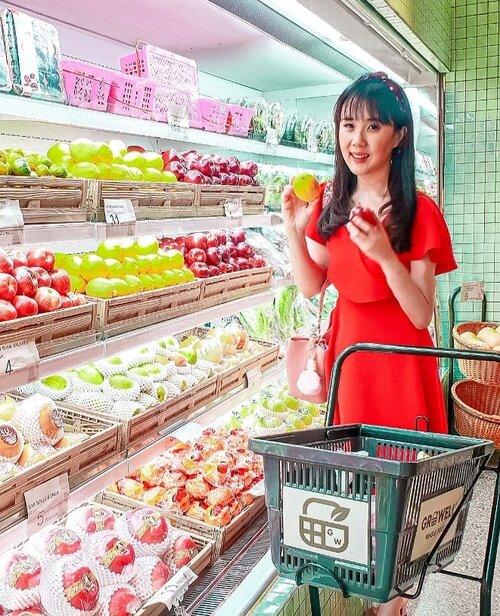 Congrats for the opening of @growellwholefoods and @winestop.id tgl 29 Januari 2021
Ini dia supermarket instagramble yg menjual healthy foods, termasuk organic foods, healthy snacks, dan edible oils. Di sini kalian juga bisa DIY Nut Butter (almond or cashew) yg freshly made. Tenang aja, di sini health protocol nya OK kok 👍
Selain itu, ada juga Wine Cellar dari @winestop.id yg menjual wine dan champagne. Dekornya juga instagenic. So  buruan belanja di sini ya ❤
#growell
#gunawarman
#senoati
#jktspot
#ootdspot
#organicfood
#healthyfood

+ View more details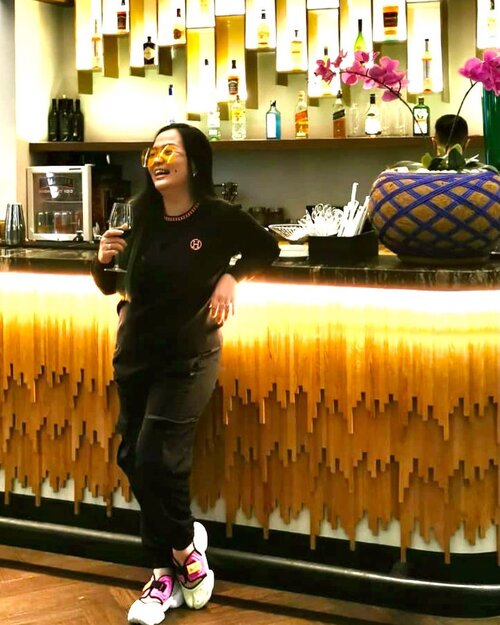 + View more details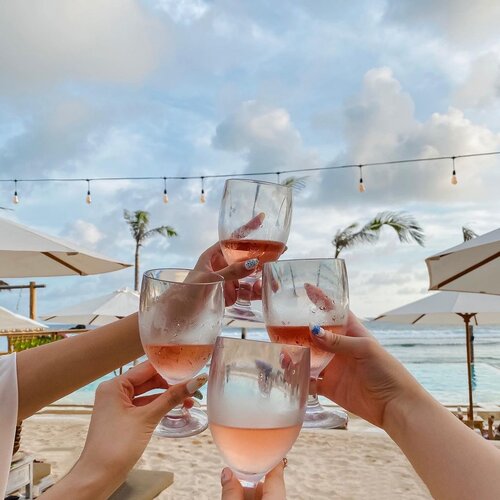 + View more details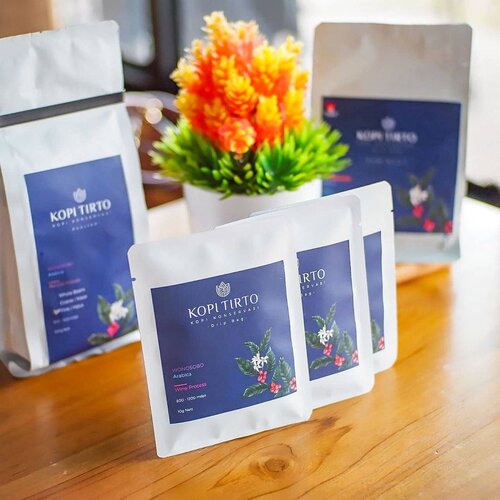 Ngopi nikmat bikin petani bahagia, ya Kopi Tirto.⠀⠀Fyi, Kopi Tirto merupakan merk dagang untuk kopi asli Indonesia yang diproduksi oleh para petani dampingan Danone-AQUA di kawasan konservasi dengan ketinggian 400-1000 Dpl yang tersebar di Jempanang Badung-Bali, Wonosobo-Jawa Tengah, Pandaan-Jawa Timur, Tanggamus-Bandar Lampung. Kawasan ini juga merupakan daerah tangkapan air (catchment area), sehingga berawal dari secangkir kopi yang menyelematkan bumi hingga mampu memajukan Indonesia. ⠀⠀Kopi Tirto dibudidayakan dengan sistem wanatani ramah lingkungan yang dilengkapi dengan pembuatan rorak. Sistem ini membantu lebih banyak air hujan terserap ke dalam tanah untuk menjaga keseimbangan air tanah dalam mulai dari hulu hingga hilir dan menjadi cadangan air tanah untuk masa depan. ⠀⠀Kopi Tirto menawarkan 7 variasi rasa nikmat berdasarkan kawasan konservasi: ⠀• BALI Arabica Semi Wash⠀• WONOSOBO Arabica Natural⠀• WONOSOBO Arabica Full Wash⠀• WONOSOBO Arabica Wine process⠀• PANDAAN Arabica Full Wash⠀• PANDAAN Robusta Natural⠀• TANGGAMUS Robusta Natural⠀⠀Beli Kopi Tirto sekarang dengan langkah berikut:⠀WhatsApp Customer Service Kopi Tirto di nomor 0853 3331 1336⠀Isi form pemesanan pada link
http://tiny.cc/pesankopitirto
atau manual dengan arahan Customer Service⠀Untuk informasi selengkapnya bisa cek ke @kopitirto⠀
#KopiTirtoMerawatBumi
@aqualestari @kopitirto
+ View more details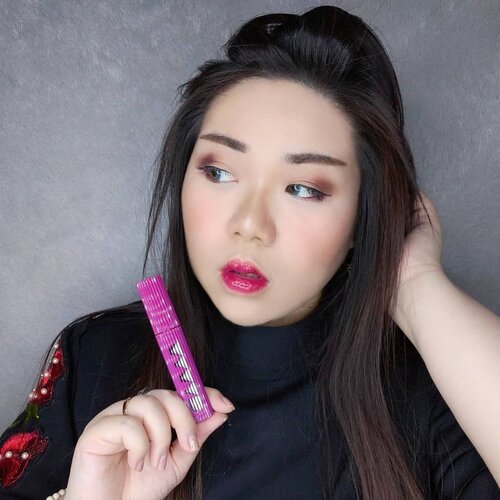 + View more details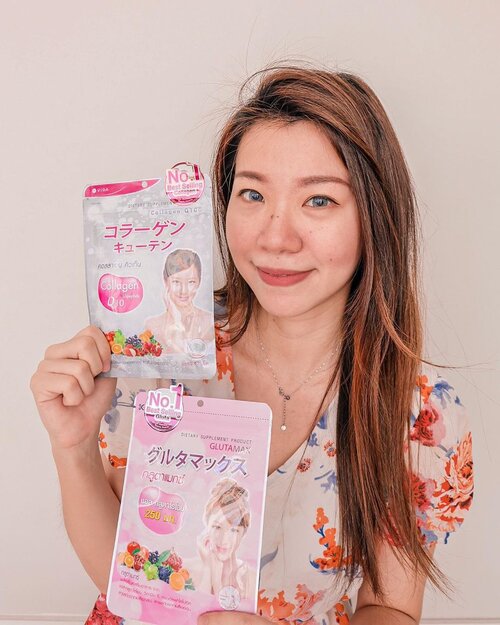 One of the ways to get healthier skin is by nurture it from the inside, with the right supplement.Introduce you to Collagen Q10 (white pack) and Gluta Max Antioxidant (pink) @my.skinbeauty.plus These 2 are awards wining products by Watson Thailand both for 2019 & 2020.They are Halal & GMP certified, totally safe.Collagen Q10 berfungsi untuk membuat kulit lebih kencang dg menjaga kandungan air dlm kulit.Gluta Max Antioxidant berfungsi membuat kulit lebih cerah dg membasmi radikal bebas dan menjaga imunitas tubuh.GlutaMax (pink) diminumnya 1 kapsul before bed, kalau Collagen Q10 (white) diminumnya 2 kapsul before bed.So far kulit aku lebih supple, lembab, halus juga. Selain beauty supplement ini juga mengandung vitamin2 untuk tubuh. Jadi kulit makin sehat, tubuh juga deh 💕...
#projectcollabswithangelias
#beautefemmecommunitymyskinbeauty
#beautefemmecommunityXVida
#bfc
#beautyfemmecommunity
#bfcreview
#clozetteid

+ View more details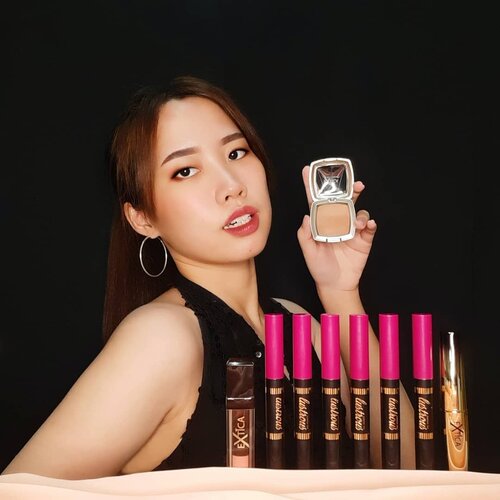 Dikirimin banyak bangettt warna si Lustrous Cushion Tint dari @extica.id dan beberapa makeup lagi yaitu lip matte, bronzer & eyeliner 😍
LUSTROUS CUSHION TINT :
Ada 6 variant warna (swipe left for the swatches) dan semuanya cantik-cantik banget 😍😍😍 but my fav is amethyst & raisin wine
EYELINER :
Dia bentuknya kuas gitu tapi kaku jadi enak banget buat pemula + dia itu smudgeproof and waterproof (tipe yang kl di gosok ga beleber tapi malah rontok serpihan2 gitu)
MATTE LIP CREAM :
Ini warnanya juga cantik bangettt parah (kalian bisa cek highlights story aku yang "EXTICA" buat liat swatchnya)
GRADATION BRONZER :
Soft brown and powdery gitu dia dan kl udah di blend cakep banget 😍
Overall I love the Lustrous Cushion Tint the most !!! Juara bangetttt dia jatohnya velvet gitu ga lengket dan ga kering di bibir 😍
#makeupreview
#selebgram
#beautyinfluencer
#clozetteid
#beautyblogger
#beautyvlogger
#reviewer
#endorse
#endorsement

+ View more details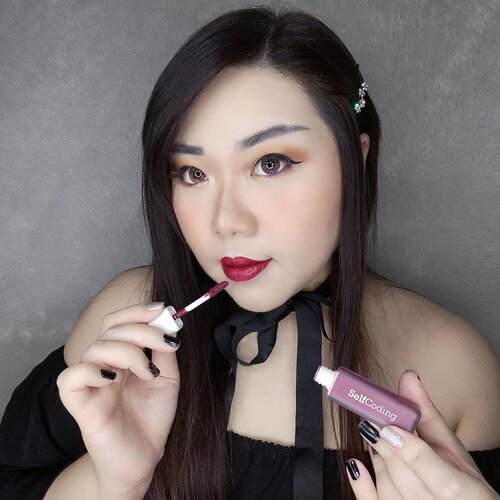 If you want a liquid lipstick with superior pigmentation minus the heavy feeling, I am highly recommending @selfcoding.official
Code Crush Matte Liquid Lipstick. It glides on like a dream, coat your lips fully with one swipe, yet feels light and comfortable even when worn for hours. The only thing I am not the happiest about is the scent, usually Korean lippies has the nicest, luxe scents but this one quite a strong paint like smell, it goes away after application though but I think it's totally worth mentioning.
My shade is Sangria, a beautiful wine shade that gives you an instant posh aura without it being too dark or vampy. Also available in 5 other shades that are still in the same warm, Autumn appropriate color family.
Contains some superfood key ingredient (avocado, coconut, jojoba and rosehip) to care for your lips while the long lasting formula ensure your lips to be picture perfect all day long 🙂.
If you're interested in giving them a try, you can purchase it from my Charis Shop (Mgirl83) for a special price or type
https://bit.ly/selfcodingMindy83
to directly go to the product's page
#selfcoding
#lipstick
#CodeCrushMatteLiquidLipstick
#CHARIS
#hicharis
#charisceleb
#reviewwithMindy
#beautefemmecommunity
#kbeauty
#koreanmakeup
#koreanbeauty
#koreanmakeupreview
#koreancosmetics
#kcosmetics
#clozetteid
#sbybeautyblogger
#beautynesiamember
#bloggerceria
#bloggerperempuan
#bbloggerid
#jakartabeautyblogger
#review
#influencer
#SURABAYABEAUTYBLOGGER
#endorsement
#endorsementid
#girl
#openendorsement
#socobeautynetwork
#startwithSBN
+ View more details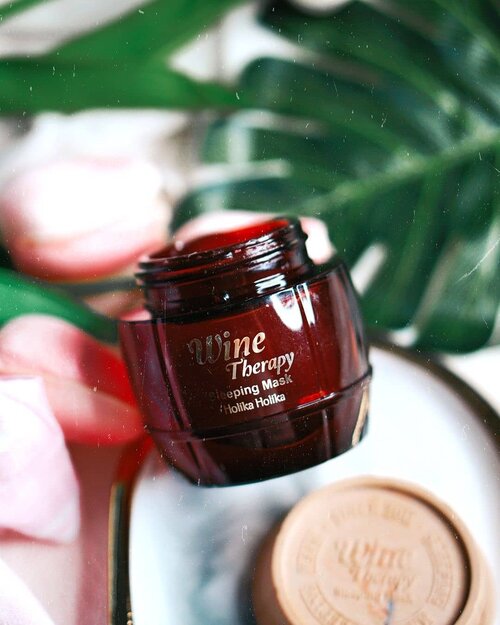 + View more details

loading ...
Back To Top