loading...
Search
7 RESULTS FOR IAMNATASHA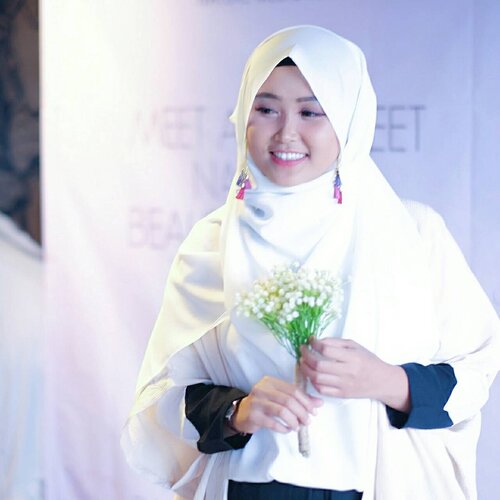 + View more details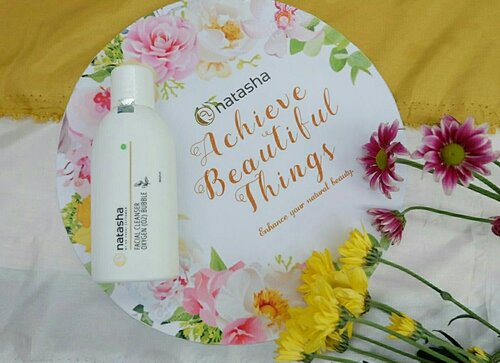 Jadi penasaran banget dengan Natasha Facial Cleanser Oxygen (O2) Bubble Ini adalah pembersih muka dari make-up yang katanya sangat baik untuk kulit karena mengandung oksigen dan menjadi salah satu produk best seller di Natasha Saya tahu produk ini dari Event Meet & Greet Beauty Bloggers
#MGNatasha
Road to
#IAmNatasha
di Equatore Rooftop Cafe PalembangAcara ini di ramaikan oleh Beauty Blogger @viranada_wd , konsultan medis Natasha @dr_opisetiayusuf dan Host @cristyayuPara beauty blogger Palembang terlihat begitu antusias mengikuti event ini. Pentingnya menjaga kesehatan kulit di tiap aktifitas kita menjadi topik hangat yg dibahas dalam sesi sore ini.
+ View more details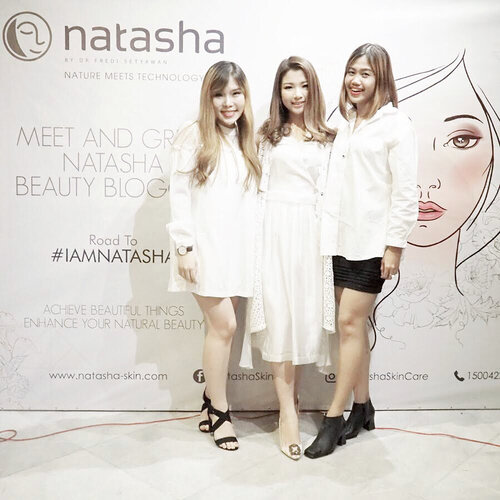 [Please swipe] On one fine Sunday, attending @natashaskincare 's Meet and Greet Beauty Blogger, talkshow with @stefanigabriela at @noachcafebistro . We learned on how to take care of our skin during traveling due to this holiday season, also we knew more about Natasha's Facial Cleanser Oxygen Bubble and PRP / Platelete Rich Plasma treatment ( using our own blood plasma ).
-
Fyi, @natashaskincare currently hosts a contest due to celebrate their anniversary and you can win HOLIDAY TRIP TO JAPAN AND VOUCHER WORTH 5 MILLION ! To find out more, follow and stay tuned at @natashaskincare 's page 😄✨
-
#IAmNatasha
#MGNatasha
#ClozetteID

+ View more details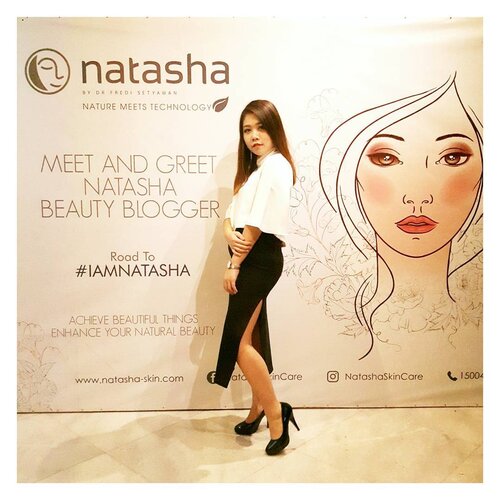 + View more details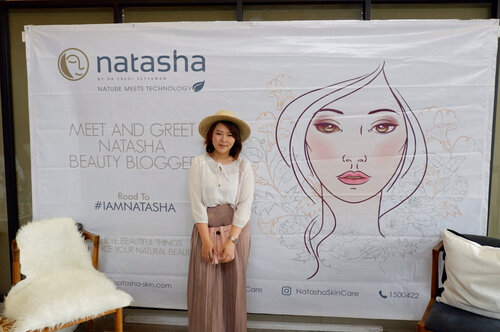 Attending
#mngnatasha
yesterday with other beauty enthusiast @kalpatreebdg 🌴
Thanks for the invitation!
For you guys who want to be the face of
#iamnatasha
, you've got a chance to visit Japan and be their ambassador! Go check @natashaskincare to see more details!

+ View more details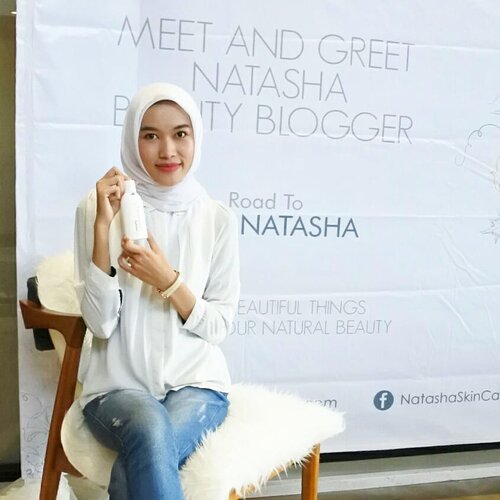 Event Report:Jadi di acara Meet & Greet Natasha Beauty Blogger road to
#IamNatasha
tadi itu ngapain aja?.❤ Selain sebagai perayaan anniv @natashaskincare yg genap 23 tahun pada tgl 26 Desember nanti. Yeaaaay! Congratulation 🎉Natasha juga resmi mengumumkan pencarian wajah Natasha yg akan segera digelar. Caranya pun gampang kok. More info pantengin aja social medianya Natasha dari sekarang yaa lol.❤ lanjut bincang" bareng Stephanie Juliancy, dan juga Dr. Ina yg mengumumkan adanya teknology terbaru di Natasha yaitu PRP (Platelet Rich Plasma) katanya untuk perawatan acne scar, PRP ini lebih bagus dari Laser. Wow! Ada yg masih penasaran tentang ini? Aku bahas di blog aja kali yh 😝.❤ Sekaligus jadi perkenalan produk terbaru Natasha yaitu Argan Herbal Series yg terdiri dari shampoo, conditioner, bath shower dan body lotion. Produk" ini paling cocok untuk dibawa travelling lho karena memang tersedia jg dlm ukuran travel size..❤ Produk kedua yaitu Natasha Cleanser Oxygen (02) Bubble yaitu produk pembersih wajah yg super instan, aman dan cocok untuk semua jenis kulit. Ada demo pemakaian produknya juga. And it's works dalam hitungan detik makeup dan sisa kotoran diwajah terangkat sempurna. Produk ini jadi yg pertama di Indonesia. Produk sejenis ini hanya bisa ditemukan di Korea. Saya pun paling penasaran dengan produk ini 😍.Setelah hari ini di Bandung. Siap-siap untuk kota selanjutnya ❤
#MNGNatasha
#NatashaSkin
#tribepost
#BDGBBxNatasha
#ClozetteID

+ View more details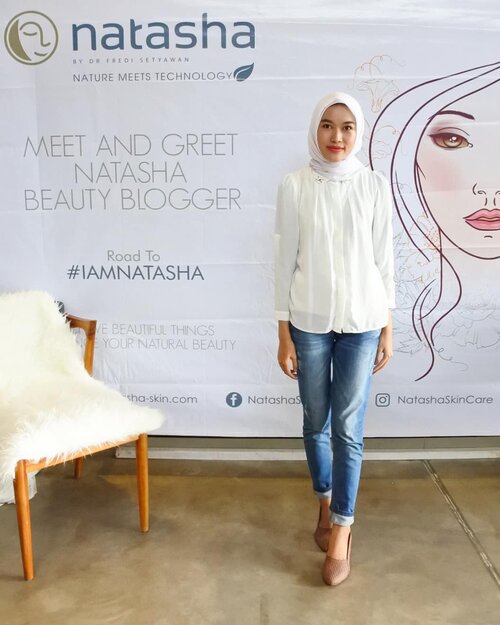 + View more details

loading ...
Back To Top