loading...
Search
9 RESULTS FOR BESTRONGER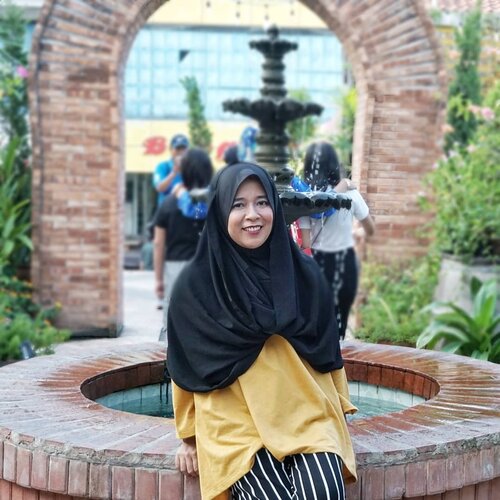 + View more details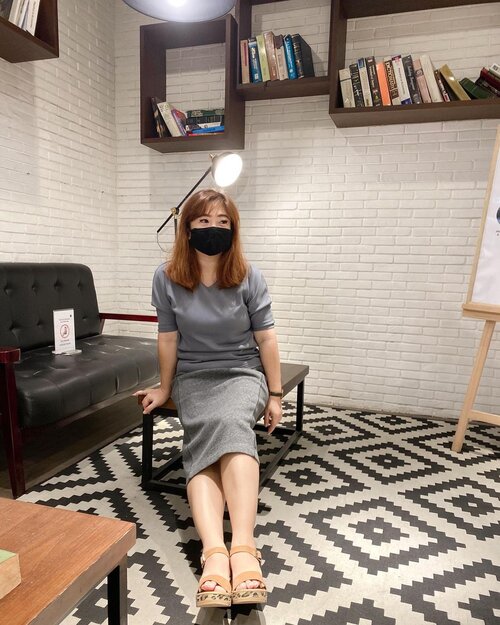 Hari ke 272 sejak kasus Covid19 resmi pertama di Indonesia. Besok anak-anak mulai ujian akhir semester (apapun sebutannya sekarang) dan sudah mulai berdengus informasi bahwa January 2021 sekolah tatap muka bisa dimulai (dengan catatan protokol kesehatan yang baik harus dipenuhi), still thou' rasanya belum berani. Sampai mayoritas di vaksin dan staff medis serta segenap fasilitas kesehatan mulai bernafas lebih lega. They are still overwhelmed. Jadi, mamak-mamak, dads too, mari kembali bersabar dan terus saling support. Buat semua yang membutuhkan, find a good support group, friends that brings the good sides in you, dan jika perlu, berkonsultasilah dengan konselor, it's okay to take care yourselves, sometime we can't do everything, and sometime we need time, rest, and someone who actually listen.Tempat-tempat seperti @gadingkonseling menawarkan jasa konselor dengan harga yang sangat bersahabat dan bisa dilakukan secara online. If you need someone professional to speak with you, do contact them.
#mentalhealth
#mentalhealthawareness
#life
#iglife
#instalife
#livelifetothefullest
#instabeauty
#clozetteid
#daybyday
#bestronger
#behappier
#lookbook
#hello
#howareyou
#apakhabar
#areyouok
#ruok
#itsokaynottobeokay
#konseling
#counseling
#kesehatanmental
#behappy
+ View more details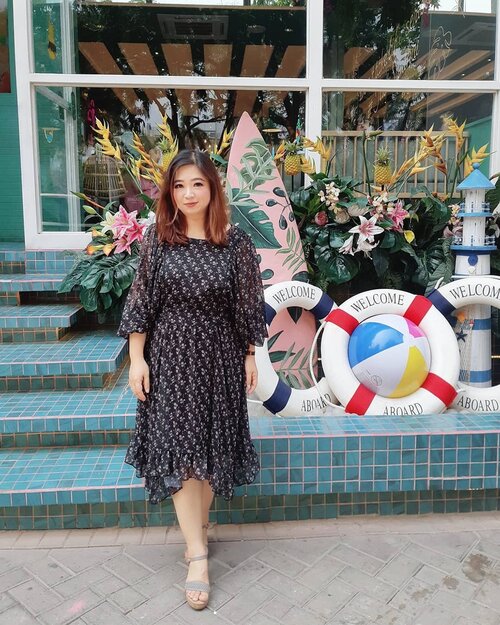 Banyak gak sih yang bilang, "hidup elu mah enak!" Gw sering digituin 😅 mereka gak tau apa aja yang udah kita laluin jadi gampang komentar.Mereka gak tau, berapa banyak operasi yang udah gw harus lewati, infeksi, sampai harus dibuka bagian tubuh dan tinggalin bolong dengan diameter 5cm, dan setiap ganti perban, gw harus dibius supaya gak jejeritan kesakitan. Mereka gak tau, perjuangan punya anak dari keguguran karena kelainan genetik sampai hamil anggur yang tuba falopi kanan gw harus dipotong. Mereka gak tau, bahwa ada 5 tahun lebih dalam hidup gw yang tiap tahun pasti ke rumah sakit entah opname atau operasi besar dari batu ginjal sampe tht. Sampe suster2 bilang "bu, kok balik2 mulu?!", sampe gw tau dokter bedah yang baik banget dan dokter anestesi andalan di RS-RS tertentu sampe pasien kalau ke rs nanyanya ke gw 😅. But it's okay, karena kadang kita cuma mau share apa yang fun, apa yang enak dilihat, dan yang bikin orang juga bahagia. Makanya gw banyak share soal beauty products, because they make me happy, they make me forgets my problems. And for once, instead of thinking what is the next medicine I should take, I just talk about the pretty colors of lipsticks. So for you, yang lagi berbeban berat, sabar ya, bertahanlah, nanti, suatu saat, semua akan baik-baik saja. _________
#beauty
#carnellinstyle
#love
#shoes
#motd
#lotd
#ootd
#photooftheday
#photography
#lookoftheday
#outfit
#outfioftheday
#outfitinspo
#lookbook
#style
#styleoftheday
#ClozetteID
#igbeauty
#bestrong
#lovelydress
#life
#adelynrae
+ View more details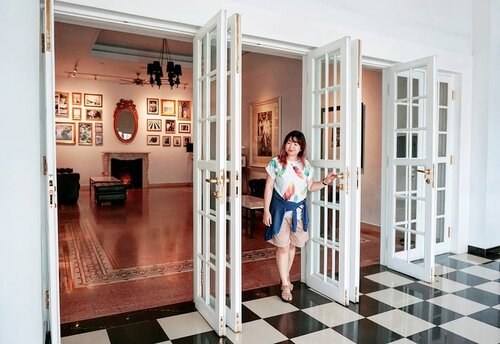 + View more details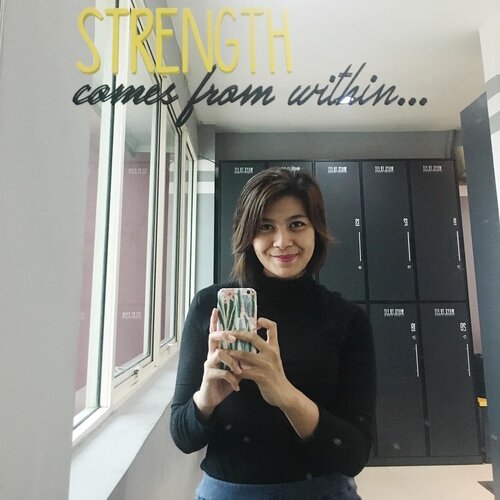 + View more details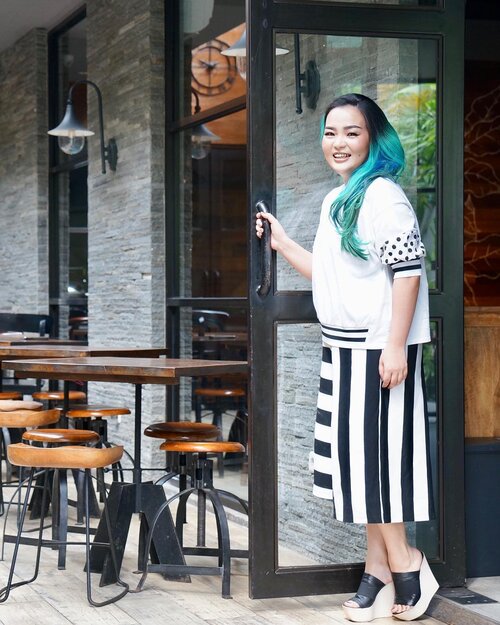 + View more details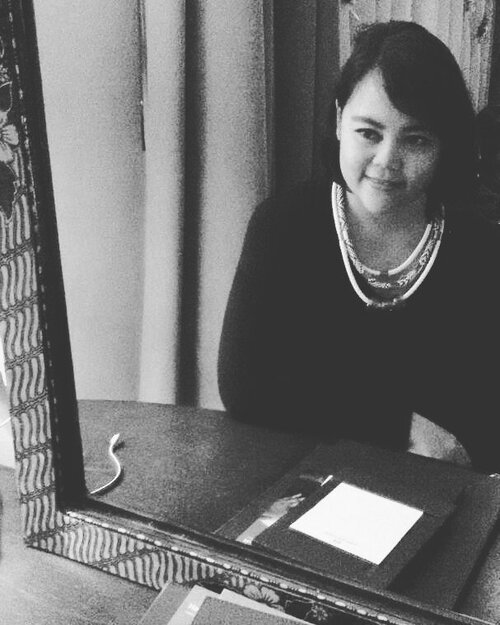 + View more details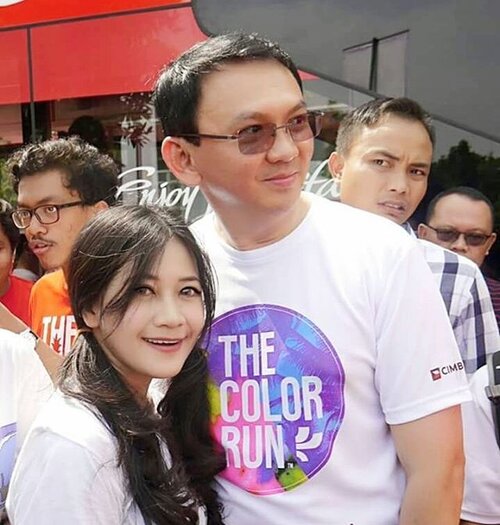 I've never been this impressed with a leader. This is the first time.
I used to be so neutral in term of politics. But he's the one who make me scream out loud to say that Im with him. He's mr @basukibtp or Ahok, our governor. I love his excelent performance. Anti corruption too!👍 He's the one who make me proud as Jakartans.
Beliau orang pertama yang bisa bikin gue ikutan pilkada. Yea right.
Dan sekarang, beliau, orang bersih anti korupsi yang jadi sasaran kotornya politik. Lebih kotor lagi karena politik ini adu domba pake agama. Too dirty!
Gue Islam, tapi pas gue baca soal pak Ahok ngomong soal ayat itu, gue senyum aja. Ga merasa tersakiti. Gak baper, karena tahu arahnya buat lawan politiknya, bukan buat Islam keseluruhan.
Ya kayak orang yang ga baper kalo ada orang lain nyindir seseorang, krn tahu sindiran itu bukan buat kita.
Kalau ada yang bilang gue ga peka, ya alhamdulillah, gue ga terlalu baperan, jadi bisa pilah-pilah maksud. Tidak serta merta marah gitu aja. Apalagi pake bilang Ahok memecah belah NKRI. Lebay ah. Provokator banget.
Dan jujur, gue juga mungkin bakal bilang yang sama, jangan percaya yang bilang pake ayat itu, karena itu senjata buat politik. Toh politikus yang bilang bisa jadi Islam KTP dan belum tentu kinerjanya bagus.
Hey, sadar deh...ini soal politik yang manfaatin agama. Bukan murni bahas agama.
Nggak pernah sekecewa ini dengan Indonesia. Gue selalu banggain Indonesia karena bhinneka tunggal ika-nya. Yang bisa nerima perbedaan. Tapi kali ini terbukti....it's just bullshit. Masih banyak orang Indonesia yang ga bisa nerima perbedaan dan merasa paling hebat karena paling banyak dan pengen dihormati banget. Sebaliknya, ga mau menghormati.
Lebih kecewa lagi, mereka yang ngata-ngatain soal mulut harus dijaga, mereka pun menghina, so...mulutnya ga dijaga. Ga belajar dari pelajarannya.
Mudah banget diprovokasi politikus kotor.
Tuhan ga butuh dibela segitunya, dan juga maha pemaaf. Imho.
Be strong, sir. We truly deeply love you 🤗
#ahok
#saveahok
#leader
#leadeship
#Indonesia
#bestrong
#NKRI
#anticorruption
#antikorupsi
#politik
#politics
#weloveyou
#Jakarta
#Jakartans
#lifestyle
#idol
#governor
#clozetteid

+ View more details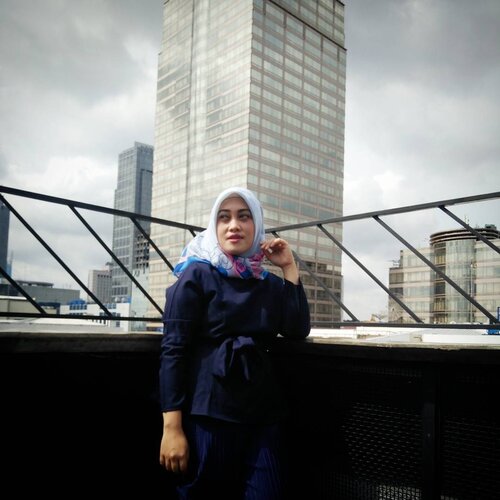 + View more details

loading ...
Back To Top