loading...
Search
147 RESULTS FOR FRANCE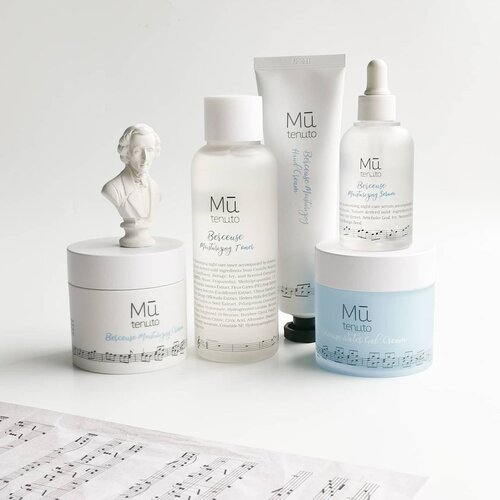 An introduction to Mu Tenuto
Mu Tenuto adalah Korean brand dengan konsep yang sangat menarik, skincare product with a touch of classical music. Mu diambil dari kata Music dan Tenuto adalah notasi music "-" yang artinya to hold or sustain a note for its full lenght. Disini maksudnya, music should be appreciated for its full value.
Brand ini menghadirkan Mu Tenuto Time, yaitu pukul 11 malam adalah waktu terbaik untuk melakukan perawatan dan membuat kulit sepenuhnya rileks. Jadi, kita disuruh skincare-an sambil dengerin classical music. Ketiduran yang ada... eits tunggu dulu, memang itu tujuan mereka! Supaya habis skincare-an bisa langsung tidur nyeyak, nggak begadang yg tentu itu nggak bagus buat kulit.
Barceuse Moisturizing Care mereka ini terinspirasi dari Barceuse Op.57 composed by Chopin, nahh makanya itu aku taruh mini statue of Chopin dalam foto biar nyambung 😁. Barceuse sendiri in France artinya Lullaby or lagu pengantar tidur, tuh kan asli brand ini mau menimang-nimang kita. So, line ini konsepnya adalah memberikan tidur nyenyak untuk kulit kalian.
Apa saja produk dari Barceuse Moisturizing Line?
🎶 Barceuse Moisturizing Cream
🎶 Barceuse Moisturizing Toner
🎶 Barceuse Moisturizing Serum
🎶 Barceuse Water Gel Cream
🎶 Barceuse Moisturizing Hand Cream
Kemasan produknya cakep banget, ada kayak sheet music didalamnya. Trus, ada barcode yang ketika di scan bakal mengarahkan kita ke Youtube Video of Beethoven - Romance No. 2, ini bisa jadi music pengantar kita skincare-an.
Jujur, aku excited banget dapet produk ini, karena kesannya aku banget 😁 many of u already know that, sebelum jadi budak skincare, I was music's slaves and classical is one of my fav! Sampai sekarang masih suka, meskipun udah nggak pengen bergelut didalamnya, but at least aku butuh waktu 1 jam setiap hari untuk benar-benar tenang & mendengarkan music.
Dari 5 produk diatas mana yang paling pengen kalian baca reviewnya?
@mutenuto_official
#mutenuto
#kbeauty
#skincare
#beauty
#classicalmusic
#chopin
#skincareroutine
#skincarelover
#skincareaddict
#skincarecommunity
#skincaretips
#skincarereview
#clozetteID
#koreanskincare
#koreanbeauty

+ View more details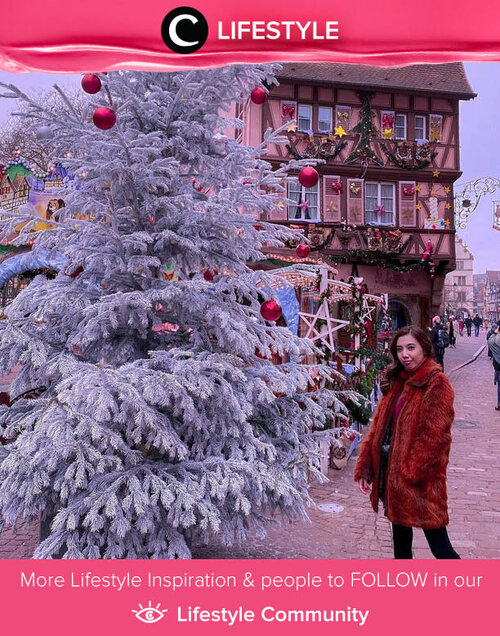 Christmas 2019 in Colmar, France. Wish to bring the Christmas vibes back this 2021. Image shared by Clozetter @stellangelita. Simak Lifestyle Update ala clozetters lainnya hari ini di Lifestyle Community. Yuk, share momen favoritmu bersama Clozette.

+ View more details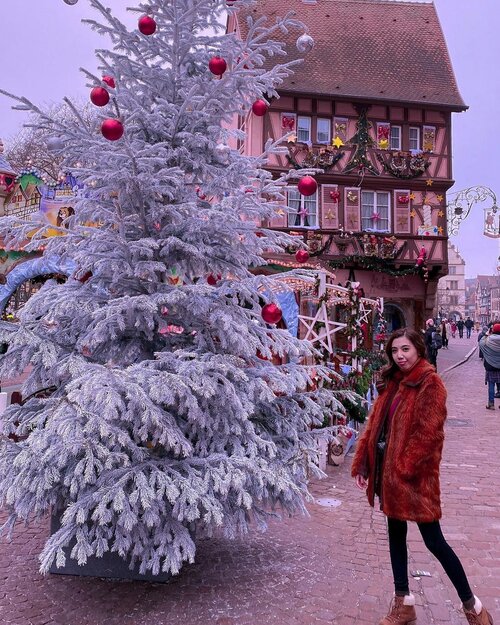 + View more details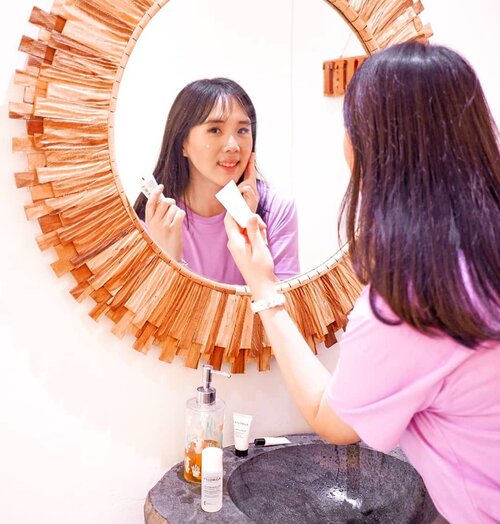 Hectic days making my sleeping time decreases, resulting on my eyebags 😥
If this bad habit continues,  then it will fasten the aging of my skin.
Thanks to Filorga, a brand with unique DNA made from France to save my face skin from aging. I tried this Filorga Discovery Kit Anti aging Best Seller from @lazada_id and @filorga_indonesia_official which consists of :
1. Time Filler for wrinkle smoothing
2. Optim eyes for hydrating /nutritioning
3. Meso-mask (perfect radiance)
4. Solution micellair for cleansing
They are available for travel size and easy to carry on. You can buy them on Lazada at only Rp 268.000 from Rp 816.900!
Grab them fast ❤
#FilorgaIndonesia
#FilorgaID
#france
#skincare
#antiagingskincare

+ View more details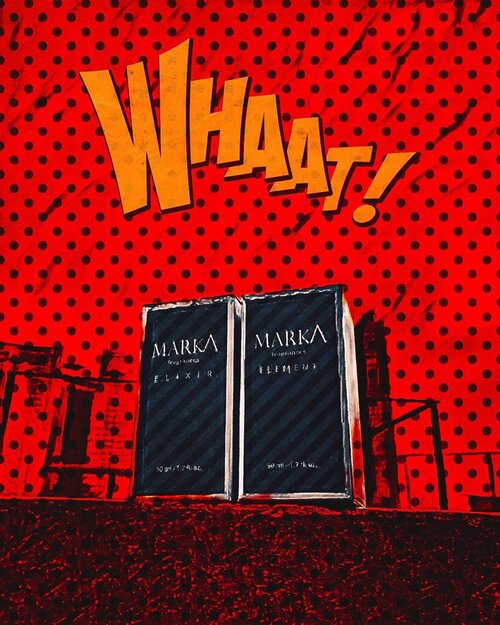 + View more details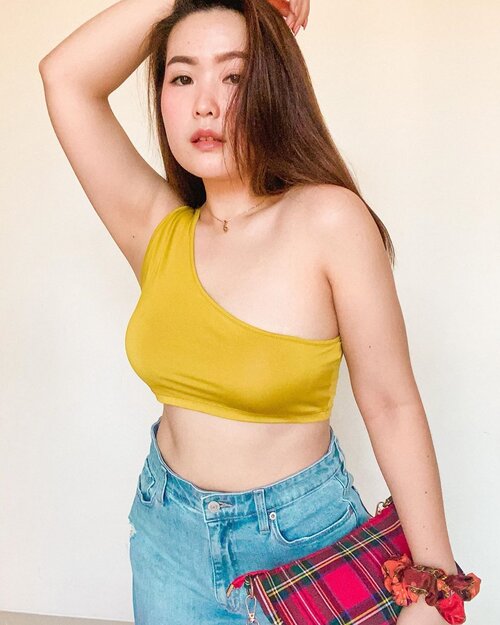 𝐁𝐚𝐝 𝐯𝐢𝐛𝐞𝐬 𝐝𝗼𝐧'𝐭 𝐠𝗼 𝐰𝐢𝐭𝐡 𝗺𝐲 𝗼𝐮𝐭𝐟𝐢𝐭 👋🏻
-
Details
Top : secret 🤫
Jeans : @uniqloindonesia
Scrunchie : @mapleyourday
Bag : @shopee_id (already on my youtube🤗)
Necklace : @swarovski (i bought it on sale, while i'm in france 🇫🇷)
#clozetteid
#shopeehaul
#demamshopeehaul

+ View more details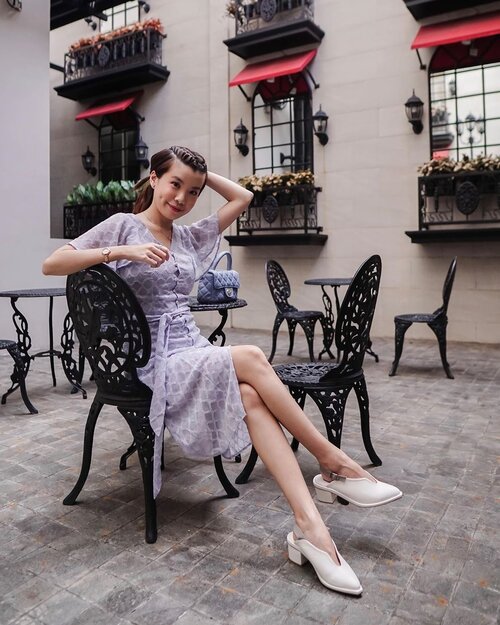 + View more details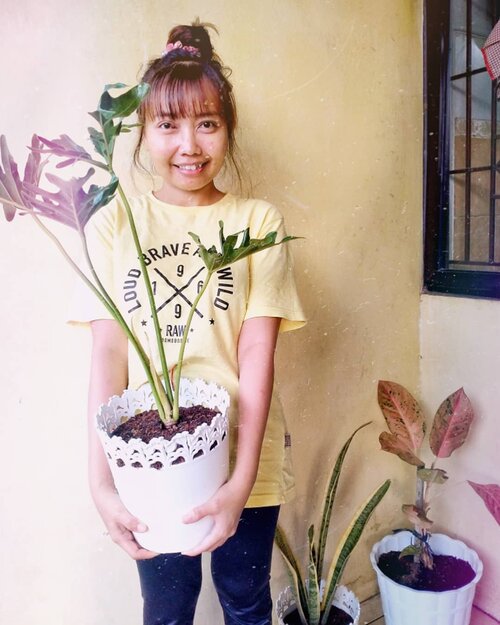 Aku seneng quotes-nya Kurt Cobain, "they laugh at me because I'm different. I laugh at them because they're all the same"Untuk menjadi seseorang yang iconic, Kurt Cobain banyak dapet inspirasi dari mana-mana kok. Dari Frances Farmer, sampai Billy Childish. Musiknya yang terdengar 'kumuh', gayanya yang rebel seakan mendobrak gejolak kawula muda mulai era 90an. Namun, 'kegaduhan' Kurt Cobain ini, semacam mengakar bagi tiap anak-anak SMA setelahnya (tentu buat yang suka).Sampai sekarang, style Kurt Cobain masih banyak disukai dan diikuti karena gayanya unik. Walaupun enggak semua orang suka dan cocok. Ada yang sukanya pakai style parlente, ada juga yang sukanya ngikutin tren.Nah, bicara soal tren, tren itu berulang. Kalau mau ngikutin, it's okay loh. Gimanapun juga, tren butuh massa. Nanti begitu tren berhenti, pasti ada baru lagi. Begitu seterusnya berputar tanpa henti.Jadi, kalau kita bicara soal lifestyle, dapat inspirasi dari mana-mana sampai ngikutin tren, enggak usahlah ngerasa jadi pelopor dan paling bener. Biarin yang katanya new bie-new bie ini belajar mencari jati diri, asal enggak ngerugiin. Mau ngikutin tren taneman, sepedaan, ngecat rambut, tren hidup sehat, ya santai, semua orang punya prosesnya.Kalau mau nurutin minat dan niat, lama-lama ngerti sendiri kemana arah dan tujuan kita. Mana yang cocok di kita, atau mana yang sambil lalu saja. Santai. Tidak semua orang bisa jadi Kurt Cobain yang iconic. Saat ini yang kita perlukan adalah, jadilah diri sendiri kita yang sebenar-benarnya bahagia.
#clozetteid

+ View more details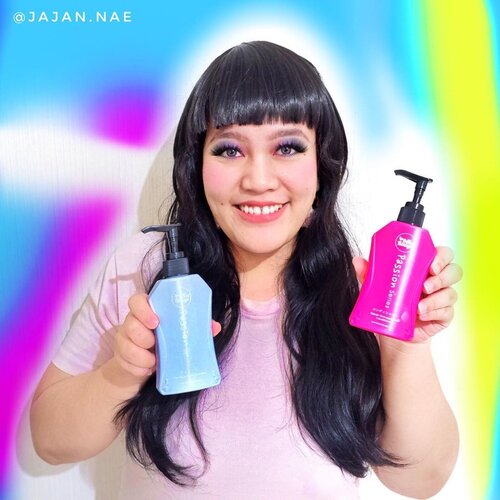 + View more details

loading ...
Back To Top