loading...
Search
146 RESULTS FOR FRANCE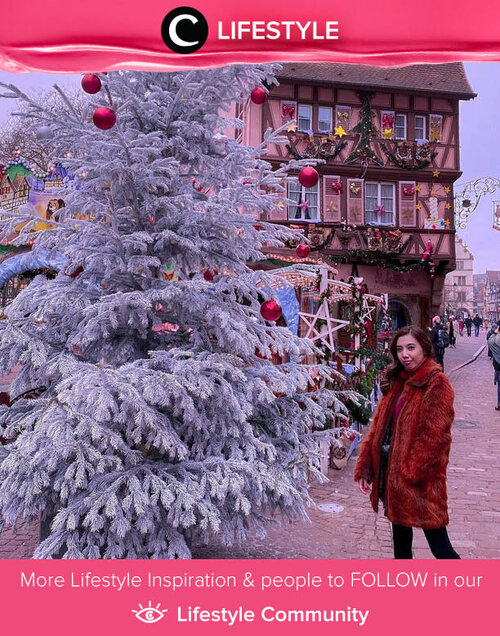 Christmas 2019 in Colmar, France. Wish to bring the Christmas vibes back this 2021. Image shared by Clozetter @stellangelita. Simak Lifestyle Update ala clozetters lainnya hari ini di Lifestyle Community. Yuk, share momen favoritmu bersama Clozette.

+ View more details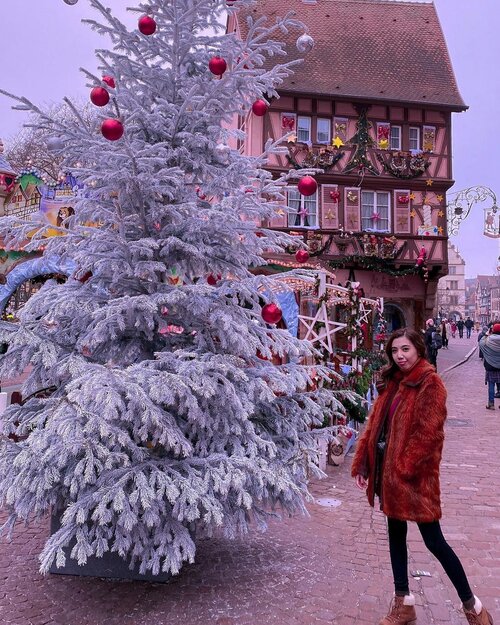 + View more details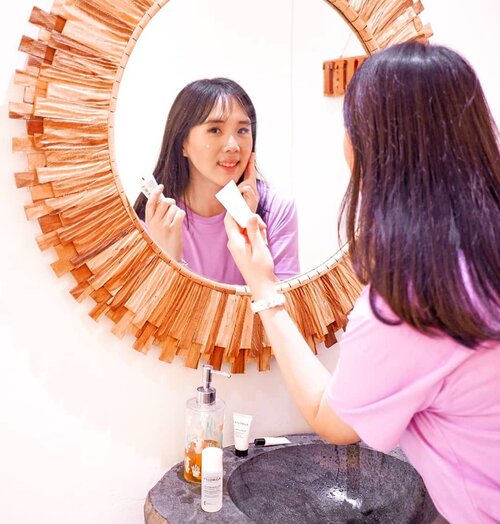 Hectic days making my sleeping time decreases, resulting on my eyebags 😥
If this bad habit continues,  then it will fasten the aging of my skin.
Thanks to Filorga, a brand with unique DNA made from France to save my face skin from aging. I tried this Filorga Discovery Kit Anti aging Best Seller from @lazada_id and @filorga_indonesia_official which consists of :
1. Time Filler for wrinkle smoothing
2. Optim eyes for hydrating /nutritioning
3. Meso-mask (perfect radiance)
4. Solution micellair for cleansing
They are available for travel size and easy to carry on. You can buy them on Lazada at only Rp 268.000 from Rp 816.900!
Grab them fast ❤
#FilorgaIndonesia
#FilorgaID
#france
#skincare
#antiagingskincare

+ View more details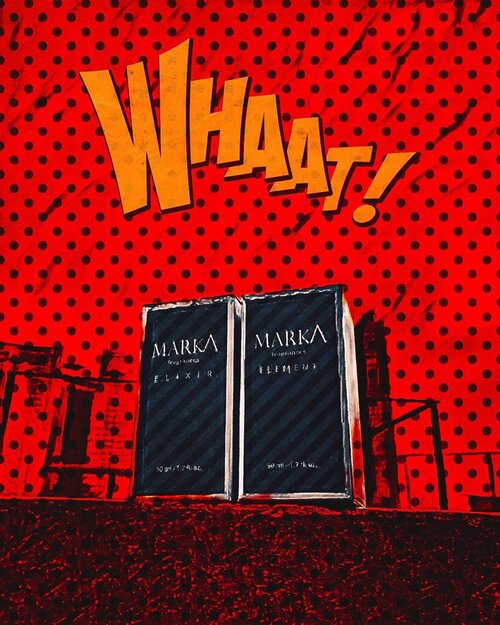 + View more details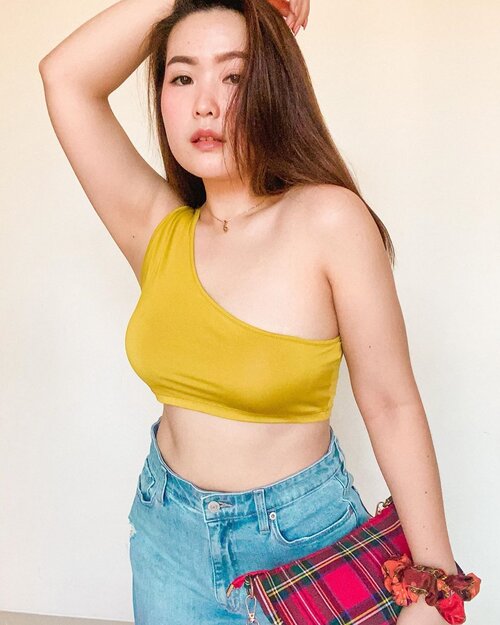 𝐁𝐚𝐝 𝐯𝐢𝐛𝐞𝐬 𝐝𝗼𝐧'𝐭 𝐠𝗼 𝐰𝐢𝐭𝐡 𝗺𝐲 𝗼𝐮𝐭𝐟𝐢𝐭 👋🏻
-
Details
Top : secret 🤫
Jeans : @uniqloindonesia
Scrunchie : @mapleyourday
Bag : @shopee_id (already on my youtube🤗)
Necklace : @swarovski (i bought it on sale, while i'm in france 🇫🇷)
#clozetteid
#shopeehaul
#demamshopeehaul

+ View more details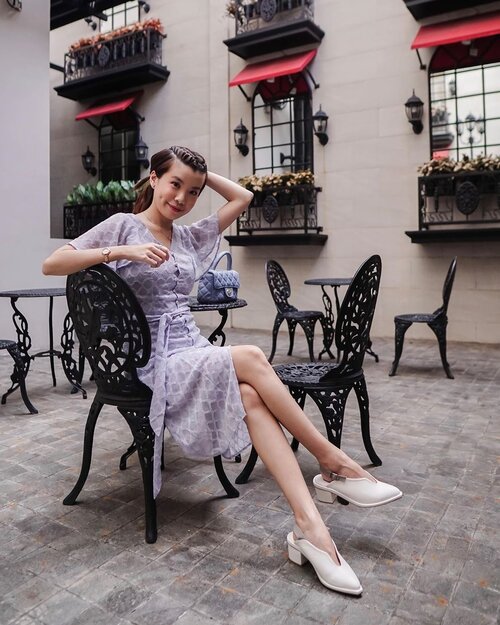 + View more details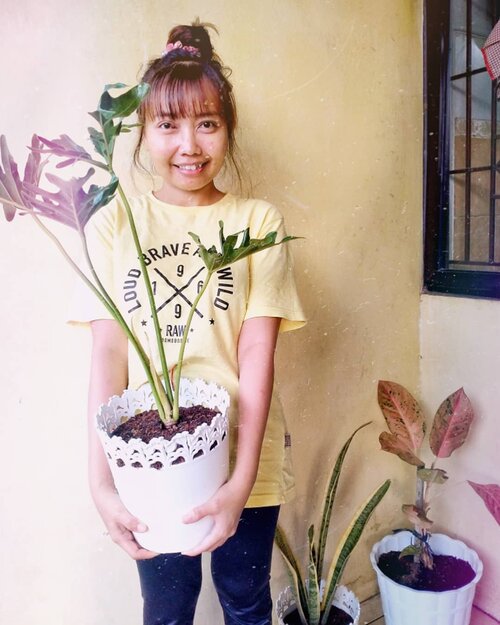 Aku seneng quotes-nya Kurt Cobain, "they laugh at me because I'm different. I laugh at them because they're all the same"Untuk menjadi seseorang yang iconic, Kurt Cobain banyak dapet inspirasi dari mana-mana kok. Dari Frances Farmer, sampai Billy Childish. Musiknya yang terdengar 'kumuh', gayanya yang rebel seakan mendobrak gejolak kawula muda mulai era 90an. Namun, 'kegaduhan' Kurt Cobain ini, semacam mengakar bagi tiap anak-anak SMA setelahnya (tentu buat yang suka).Sampai sekarang, style Kurt Cobain masih banyak disukai dan diikuti karena gayanya unik. Walaupun enggak semua orang suka dan cocok. Ada yang sukanya pakai style parlente, ada juga yang sukanya ngikutin tren.Nah, bicara soal tren, tren itu berulang. Kalau mau ngikutin, it's okay loh. Gimanapun juga, tren butuh massa. Nanti begitu tren berhenti, pasti ada baru lagi. Begitu seterusnya berputar tanpa henti.Jadi, kalau kita bicara soal lifestyle, dapat inspirasi dari mana-mana sampai ngikutin tren, enggak usahlah ngerasa jadi pelopor dan paling bener. Biarin yang katanya new bie-new bie ini belajar mencari jati diri, asal enggak ngerugiin. Mau ngikutin tren taneman, sepedaan, ngecat rambut, tren hidup sehat, ya santai, semua orang punya prosesnya.Kalau mau nurutin minat dan niat, lama-lama ngerti sendiri kemana arah dan tujuan kita. Mana yang cocok di kita, atau mana yang sambil lalu saja. Santai. Tidak semua orang bisa jadi Kurt Cobain yang iconic. Saat ini yang kita perlukan adalah, jadilah diri sendiri kita yang sebenar-benarnya bahagia.
#clozetteid

+ View more details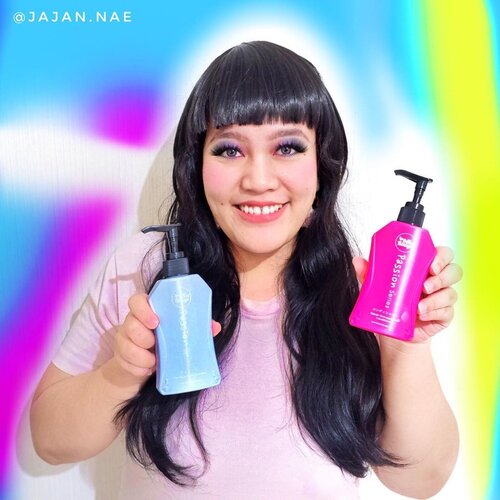 + View more details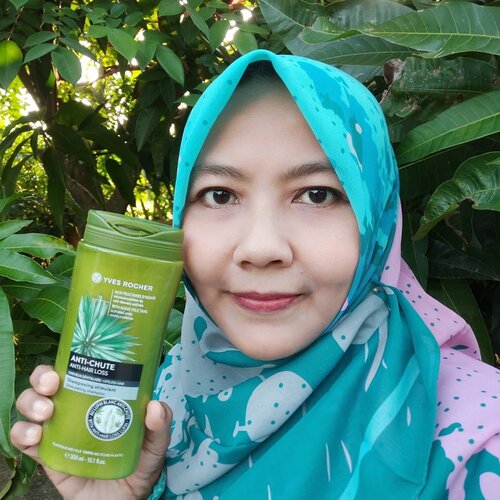 •••YVES ROCHER Anti-Hairloss Shampoo ••• .
Haii dears...
Gimana kabarnya ??semoga sehat selalu ya, dan tetap bersyukur.
_
Aku mau kenalin nih produk dari brand Shampo @yvesrocher_id , shampo ini adalah shampoo anti rontok, aku juga udah coba sendiri shampoo nya, selama pemakaian 1 minggu rambut aku jadi lebih kuat dan nggak mudah rontok pas pake shampo ini pokoknya worth it banget.
_
Nahh banyak banget loh manfaat yang di dapatkan kalo kita menggunakannya: • Menguatkan rambut • Meningkatkan pertumbuhan rambut, dan
• memperlambat kerontokan rambut.
_
Bahan yang terkandung di dalamnya:
Mengandung Organic Agave Fructans yang melipatgandakan mikrosirkulasi di kulit kepala.
Membantu memperlambat kerontokan rambut secara progresif pada 76% penggunanya*** Dibuat di La Gacilly, France
Mengandung lebih dari 98% bahan alami
Formula bebas silikon
Kemasan yang dapat didaur ulang dan terbuat dari 100% plastik daur ulang
Bagus kan dear shampoo @yvesrocher_id ini
Yukk cobain!!! @tryandreview
#yvesrocherid
#tryandreviewid
#tryandreviewindonesia
Yves Rocher Anti-Hairloss Shampoo
#likeforlikes
#like4likes
#likesforlike
#shampoo
#yvesrocher
#yvesrocherfrance
#tryandreview
.
#clozetteid
#clozette

+ View more details

loading ...
Back To Top