loading...
Search
102 RESULTS FOR MEMORABLE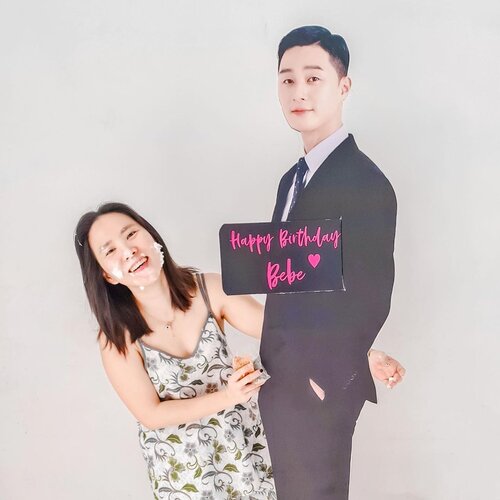 another memorable birthday thanks to @carolinmalie @elindayap @susan_budiman ❤️❤️❤️❤️ so thankful to be surrounded by my amazing friends & family❤️
#parkseojoon
cardboard by @choosemedesign
#clozetteid

+ View more details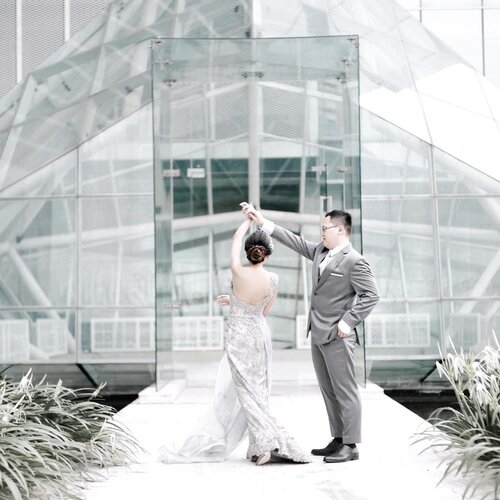 Happy Valentine's Day everyone.-So today we proudly announce our official hastag is
#ChristLandingOnTeph
✨Why did we decide to choose this hastag?Pertama, gampang di inget, memorable bgt sm drama Korea Crash Landing On You.Kedua, "Landing" itu kata" yg common banget di hidup kita b2. Semejak LDR 3th lalu, kata" landing tu jadi sesuatu yg kita tunggu". Landing d Surabaya ato Landing di Jakarta. Kata" ini pun yg bakal menghiasi hari" kita ke depan.Ketiga, ini menggambarkan perjalanan kita juga sih. Akhirnya 11th koprol, kayang, goyang, kejengkang, melayang, finally landing juga di akhir yg baru.-Thank you so much !Buat temen" yg sudah bantu cariin hastag. Mau susah" berpikir. Makasi banget. We love you ☘️Special thanks to :Event Organizer by @projectartplus @ingridtjoa Venue by @xiangfuhaicuisine @vasahotelsurabayaDecoration by @poshdecoration Engagement Trays by @lovemyeday Teph's Dress by @karlajasminabrides Christ's Suit by @biehintailor Teph's Make up by @fannygonzales_mua @fannygonzalesng Mom's make up by @prisca_fei Hair do by @irmafirnanda777 Photograpy by @allseasonsphoto @ronydozer Videography by @lumineuxphotography @cityonevideoMaster of Ceremony by @oktavianusfilemon Nail art by @nonanails.id Cake by @angiescakesurabaya Hampers by @myck.papetiere Logo's and stamp design by @guudart @galih.wepe Calligraphy Invitation by @calligrafleur Thank you to make it happen ✨...
#clozetteid
#valentineday
#momenttoremember
#engagementday
#coupleshoot
#influencerindonesia
#influencersurabaya

+ View more details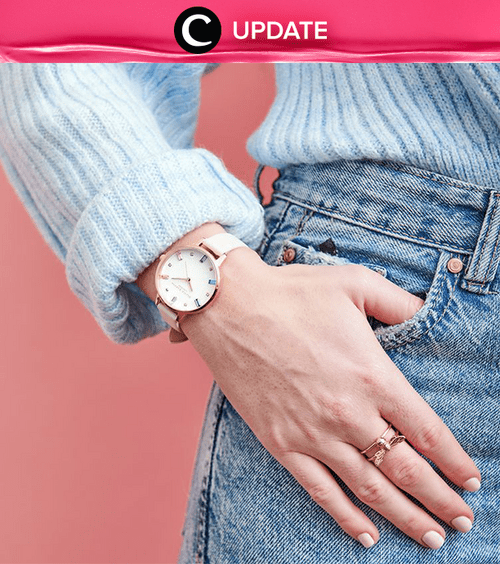 Love is such a universal language which all humans can understand. Show your affection now with memorable gifts from The Watch Co, and enjoy the Universal Love Sale to leave the best memories to your loved ones. Lihat info lengkapnya pada bagian Premium Section aplikasi Clozette. Bagi yang belum memiliki Clozette App, kamu bisa download di sini
https://go.onelink.me/app/clozetteupdates
. Jangan lewatkan info seputar acara dan promo dari brand/store lainnya di Updates section.

+ View more details
Ga berasa udah 2021, jadi keinget 2020 yang pastinya banyak suka duka nya..Terutama karna COVID-19 yang pasti nya berdampak buat semua orang.. Dan pasti nya tahun 2020 lumayan memorable buat aku.. Banyak banget yang berubah & jadi pelajaran buat aku.. Tapi semua di syukurin aja, apalagi soal kesehatan, bersyukur banget masi sehat sampai sekarang.. ❤️Kalo kalian, hal apa yg paling memorable di tahun 2020? 🤗-
#covi
̇d19
#2020
#memories
#grateful
+ View more details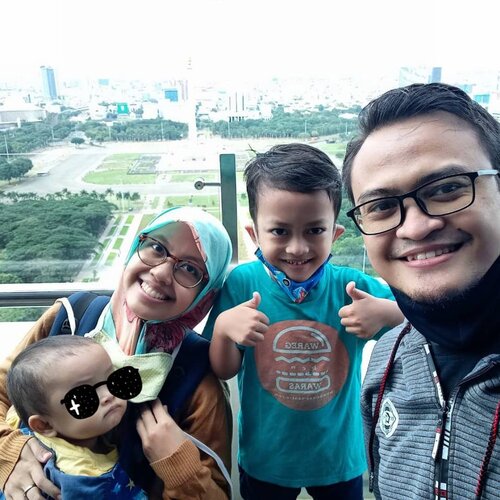 + View more details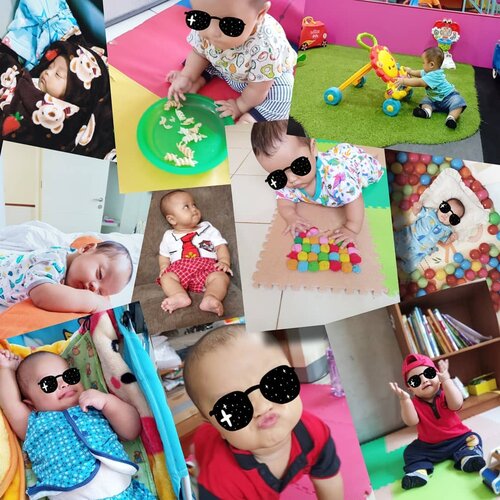 + View more details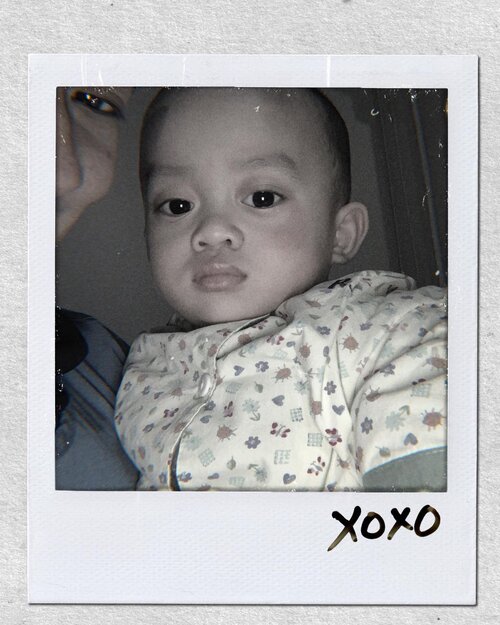 MY MEMORABLE 2020 MOMENT1.
#GalaSemesta
staycation di RSPP karena harus surgery after his burn accident. Kurang lebih 1 minggu kita bertiga di Burn Unit dengan bergelimang air mata. Never forget that moment 🥲2. Finally bisa kerja team lagi as creative freelance ngerjain Grabfood Live Streaming dengan team sat set solid, walaupun pake sakit mata dulu but show must go on. Makasih bu @kipiykipiyku & teh @d_karlina 🥲3. Finally lagi setelah 2 tahun freelancer akhirnya bisa kerja full time lagi but then the pandemics hit the town. Seminggu ngantor sisanya WFH-zoom meeting-WFH-zoom meeting-WAG 🥲4. The most sad moment when I can't made it to my sister's wedding. Sedang puncak-puncaknya pandemik and I choose to attended virtually because too risky for my baby and family here. Glad she pictured happy face back then 🥲5. Impulsively got my nose pierced 🥲Hari dimana pertama kali mall buka dan WFO, won't regret it, precisely 🥲6. Picture of my KIS 95.1 FM half family. Because the pandemic affected the bussiness, gw pun di rumahkan 🥲7. Tapi abis itu dapet rejeki lagi bantuin ibu-ibu gaul edgy ku @kipiykipiyku @d_karlina dan adik @rebaruno 🥲8. My baby turning 2 yo, how fast time is flying by 🥲9. My baby @tytyneeds born, still survive 🥲10. The more times and days and years with you guys at 2021 🥲-
#rewind2020
#clozetteid

+ View more details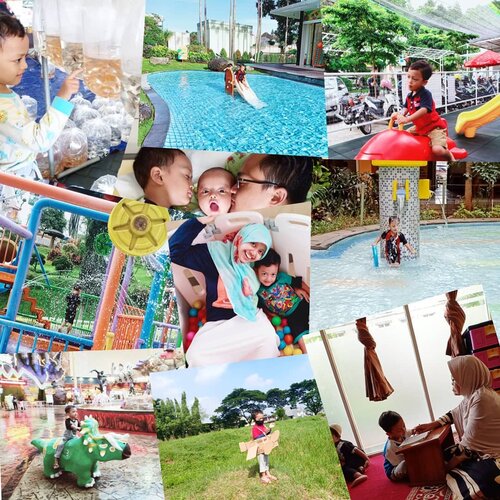 + View more details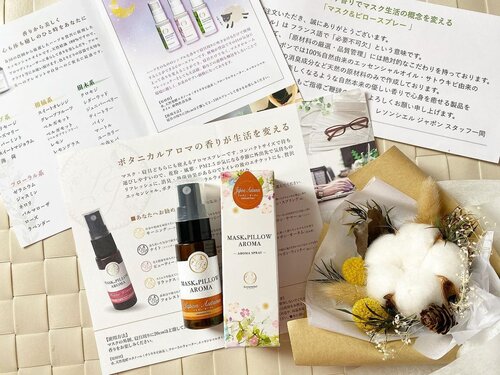 Aroma Spray for mask, pillow or room. This is their Autumn Scent which reminds me of a red colored leaves in the mountain side near Kyoto.
Product can be purchased here:
https://tinyurl.com/y8ons5n9
A direct e-commerce from Japan.
Mask Spray Derived from Plants] It comes with a cute box and is perfect as a gift.
"Autumn in Japan" with the fragrance of sweet Osmanthus that you will feel as fall comes. The rich fragrance of sweet Osmanthus is so comfortable and memorable.
As mask has become something we have to wear daily, scented mask gives us better mood and feeling. A 20 ml can spray 200 times (average 3 months). As it uses ethanol derived from sugar cane, it does not have the unique ethanol smell of mask spray. It also contains botanical deodorizer and has a deodorizing and bacteriostatic effect.
This 3-way product can be used for restroom etiquette, pillowcase, or room fragrance too. It contains essential oil and botanical floral water, so you can enjoy the original aroma. Recommended for those who like the scent of flowers, housewives, ladies, and those who like the calm scent.
[Contents of the blend] Kinmoku, bergamot, floral water, etc. [Use] Spray 2 to 3 times on the outside of the mask with a 20 cm gap. [Ingredients] Water, natural fermentation ethanol, floral water (pesticide-free), essential oil, plant deodorizer.
#love
#spray
#spraymask
#scented
#aromatherapy
#essentialoils
#tocoo
#Japan
#pillowspray
#beauty
#autumn
#shopping
#tocoomall
@tocoomall
#recommended
#igers
#igdaily
#dailyessentials
#dailyneeds
#clozetteID
#ecommerce
#smellsgood
#autumnvibes
🍁
#instadaily
#instagood
#aroma
#instadaily
#hello
#nature

+ View more details

loading ...
Back To Top