loading...
Search
213 RESULTS FOR REALITY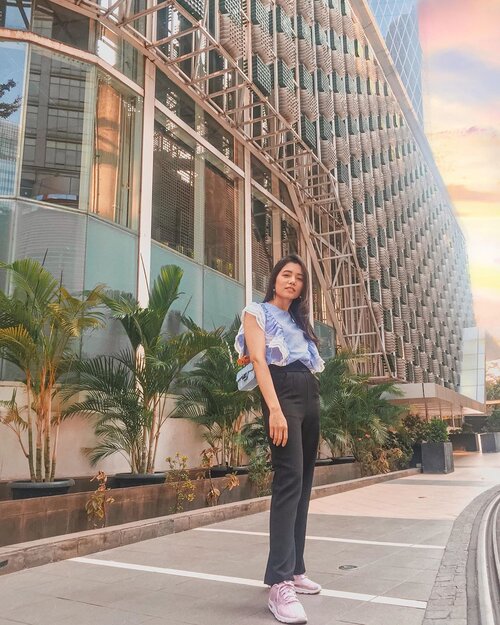 Sometimes to be happy is so difficult and I think if I have someone who care me, my life will be fine but in reality is so hard
Find somene who really care and love who I am is so really hard but I try to receive it with full my heart .
.
.
#storylife
#clozetteid
#fashion
#inspiration
#ootd
#photooftheday

+ View more details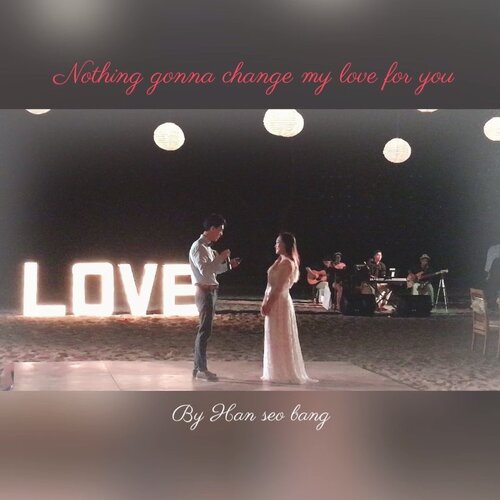 Drama is in reality!! and also one of my bucket list! My future partner sing a song only for me our wedding day!! ☑️-Peeps!! Try see what i found!! Han seo bang singing video on my bali wedding!😏❤️I try to find the first singing video but at the end couldn't 😅 But i share this video for sharing how han seo bang singing "nothing gonna change my love for you" How sweet and nice haaaaaa😍feat. Who else also have bucket list same as mine??😎
+ View more details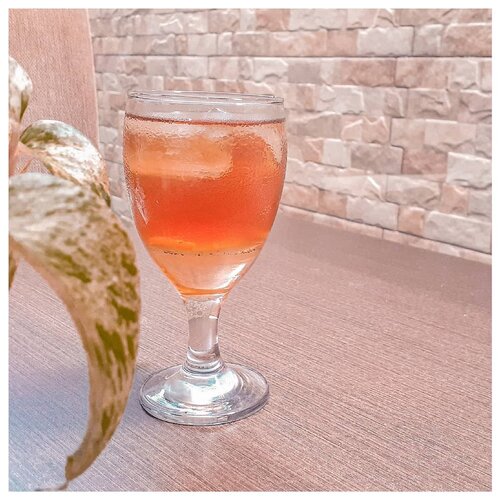 I am thankful for nights that turned into mornings, friends that turned into family, and dreams that turned into reality. And, of course, a glass of Es Teh on my 'hot' day 😌...
+ View more details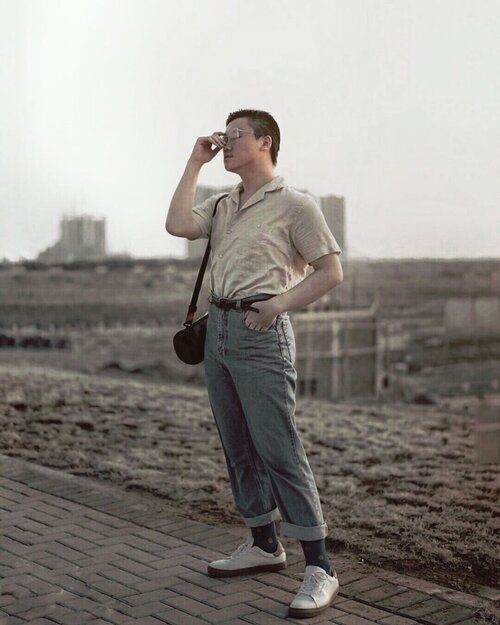 + View more details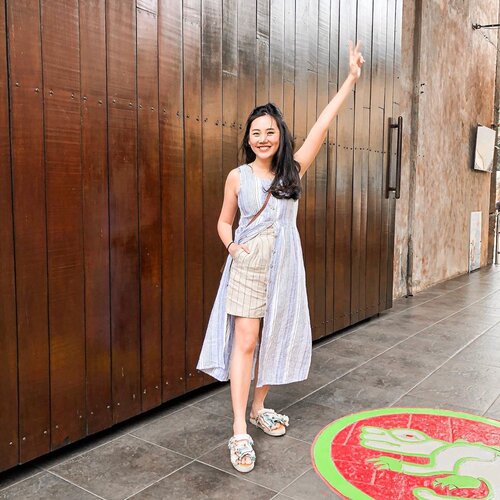 That Friday feeling • but everything isn't always as it seems, is it? In reality this mama just finally succeeded putting Owen to sleep after +- 1 hour of crying and refusing sleep. He's going thru what they call the 8-month sleep regression, which is what commonly (but not always) occurs as baby goes through major growth and developments. Plus, he's teething so his appetite for solids is plummeting. Hope all these are temporary and he goes back to his scheduled-sleeper, happy-eater self!
#momblogger
#mamadaily
#honestlymothering
#ootdmommy
#clozetteid
#ootd

+ View more details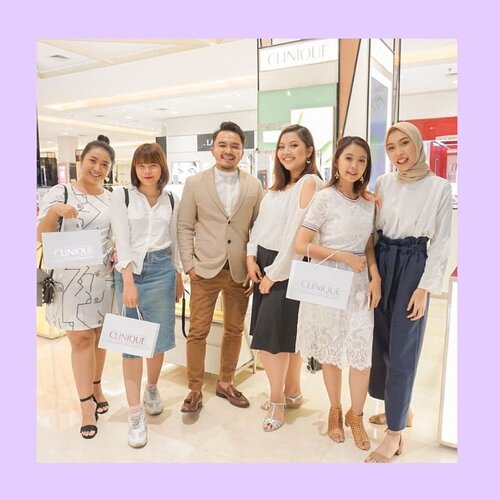 GENGS tau gak sih kalau di counter @cliniqueindonesia ada yg baru?? YAPS mereka punya konsep yg baru, counternya jadi lebih user friendly gitu, kita bisa analisa kulit pakai Clinically Reality, semacam AR tapi khusus untuk kulit wajah, seru bangeet 😍
Keseruan nya ada di highlight story aku yaa, silakan mampir hihii 💕
Gak cuma itu loh gengs, kalian juga bisa dapetin free sampel gratis ranpa pembelanjaan apapun! Langsung aja mampir ke counter Clinique yg ada di SOGO @pvjofficial yaah 😘
#cliniqueindonesia
#cliniquexsogopvj
#Clozetteid
#widlimskincare

+ View more details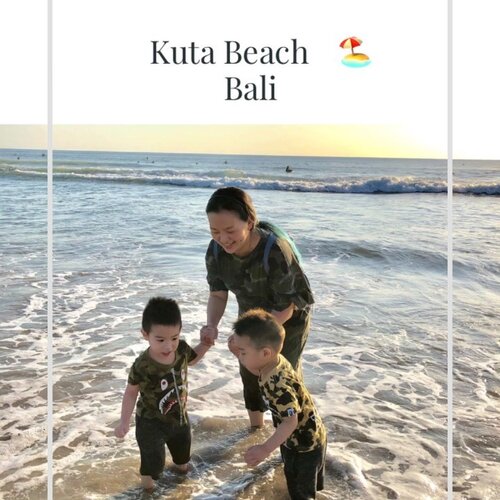 + View more details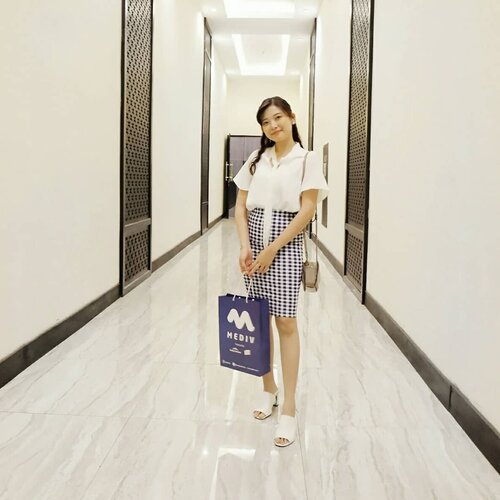 Hari ini seru banget, aku menghadiri Roadshow dari @mediv.id , di event ini aku dapat banyak pelajaran and pengetahuan baru...
.
Pembicara di event hari ini super menginspirasi.. Mereka adalah:
1.CEO PT. Kimia Farma, Tbk (Bapak Honesti Basyir)
2. Nadya Fadila Saib - Co-Founder dan CEO Wangsa Jelita
3. Ivan Aditya - Digital Marketing Manager PT. Tunas Ridean Tbk
.
Eehh aku jelasin dulu nih Mediv apaan sih?
Mediv adalah platform pertama dan satu satunya dalam industri kesehatan di Indonesia yang memungkinkan
Mitra Mediv untuk berjualan alat kesehatan & produk kosmetik hampir tanpa modal dan tanpa
membutuhkan ruangan/gedung khusus. Rasakan pengalaman berbelanja alat kesehatan online seperti di dunia nyata, sebuah sensasi yang tak akan
kalian peroleh di toko digital atau e-commerce manapun dengan teknologi Augmented Reality. Mediv didukung penuh oleh Kimia Farma perusahaan farmasi terbesar di Indonesia. Modern, Comfort, Relationship, Health, Trust
.
_
Nah menarik banget kan? Kita bisa jualan dengan hanya modal jari loh..
_
Nah di aplikasi mediv tersedia apa aja dan keuntungannya apa aja?
Jadi Aplikasi Mediv memiliki total 300 SKU Alkes (produk KF dan non KF, kategori alkes dan beauty)
Nah jadi reseller dapat apa sih?
● keuntungan Up to 10% margin dari harga jual
● Extra margin
● Sistem point rewards Top spender*
● Voucher KFstore Rp 25.000 (join bonus)*
● Fully supported by Kimia Farma
.
_
Menarik bangett kannn!!!
Nah untuk penjelasan lanjutnya di tunggu ya post blog aku di Kumparan..
.
Yukk bisnis mudah hanya dengan Modal jari 😍
.
.
#bisnismodaljari
#mediv
#kimiafarma

+ View more details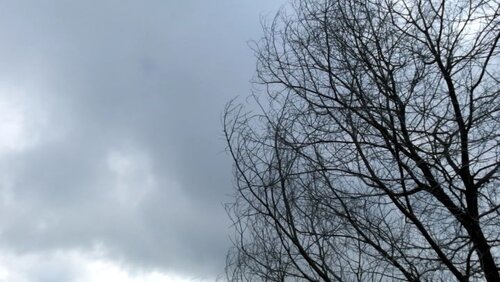 + View more details

loading ...
Back To Top