loading...
Search
123 RESULTS FOR WIPES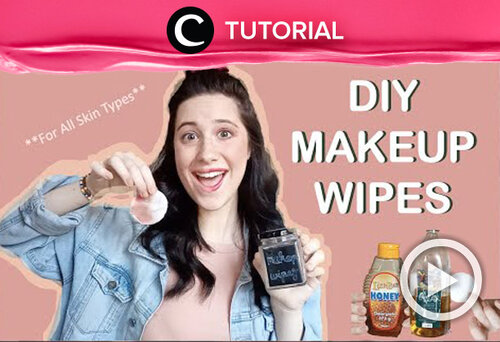 DIY makeup wipes for all skin types:
https://bit.ly/3f0tx8I
. Video ini di-share kembali oleh Clozetter @ranialda. Lihat juga tutorial lainnya di Tutorial Section.

+ View more details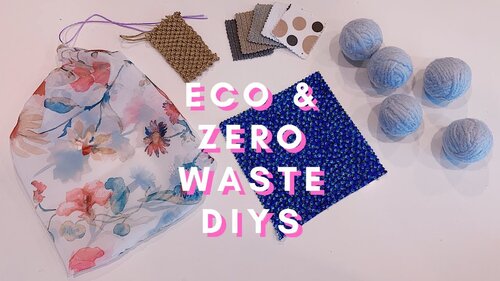 Eco + Zero Waste DIYs🌿 (makeup wipes, dryer balls, beeswax wraps, biodegradable sponge, etc.) - YouTube
+ View more details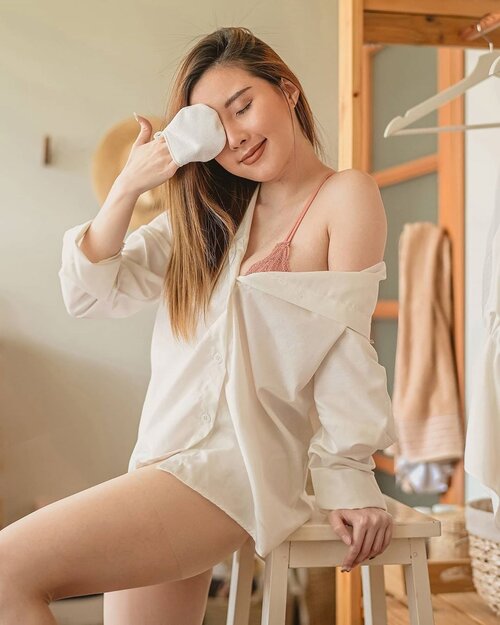 Hi, I'm back with another GIVEAWAY. Sebelumnya mau cerita sedikit ya, selama PSBB aku masih sering full makeup buat WFH. Aku yakin banyak tmn2 yg juga masih harus pakai makeup selama di rumah aja. Jujur deh, paling males kalau ngebersihinnya kan, apalagi 1-2 kapas aja nggak bakal cukup 😂 Nah aku mau kenalin kalian sama Wipe Off dari @rayou.me yg cuma butuh air biasa. Banyak yg nanya bersih nggak sih cuma pakai towel @rayou.me sama air aja, BERSIH BANGET loh!!! Kalau bersihin yg berglitter kalian bisa tambahin Micellar Water. Menurutku worth banget sih sebagai pengganti kapas sekali pakai, secara bisa dipakai terus2an 🥰 Swipe buat lihat hadiahnya
1. Comment disini berapa kapas yg kamu pakai untuk membersihkan full makeup?
2. Tag friends (NO giveaway account)
3. Follow @rayou.me & @yanita.sya
Super duper easy kannn, dan kita bakal pilih 2 pemenang yang berhak untuk mendapatkan Wipe Off + Wipe Off Cleanser beserta beauty bundle dari aku 🥰 Good luck!
.
#ClozetteID
#giveawayindonesia
#Giveawayindo
#giveawayindonesia2020
+ View more details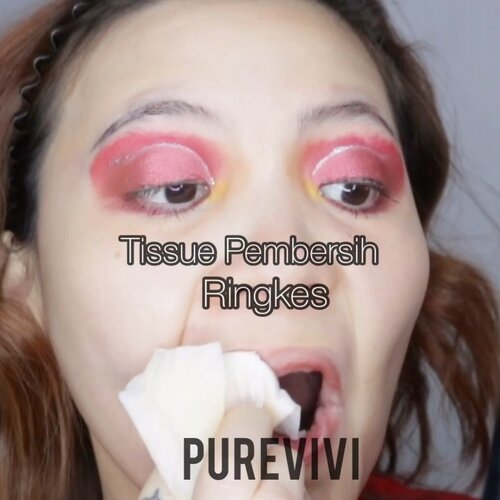 + View more details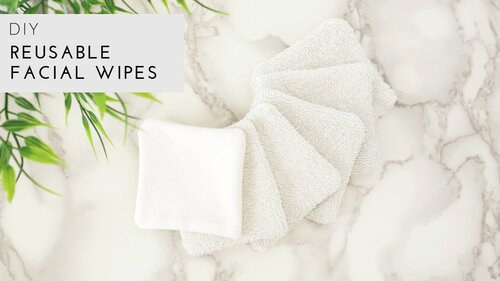 DIY Reusable Facial Wipes | Makeup Remover Pads - YouTube

+ View more details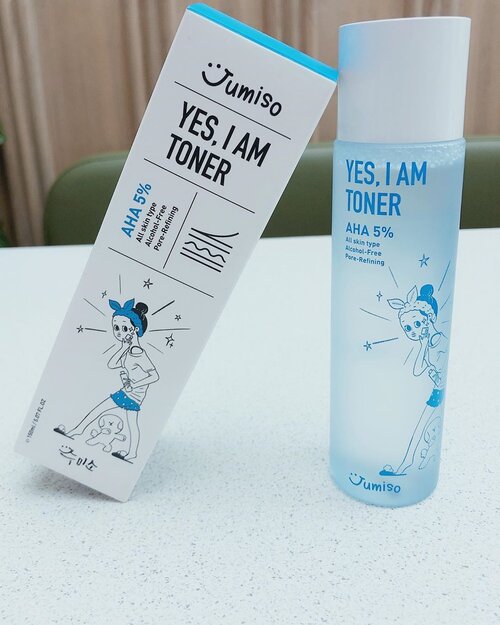 The secret of Korean skin is to exfoliate the skin and use many products to hydrate and moisturize the skin 💧 촉촉한 피부 (skin moist) everyone can have it if they diligently use skincare 💙 JUMISO - YES, I AM TONER AHA 5% @jumiso_official •••• As we age and the ability to regenerate the skin decreases as we get older, we need products that can help our skin regenerate well. Dead skin cells that are not cleaned properly will cause our skin problems. As we know the pores in our skin breathe and will not be happy if there is something blocking and clogging. The emergence of skin problems such as pimples and blackheads in general is because something is clogging in the pore. So we need products that can help prevent clogged pores and make the skin ready to absorb skincare well. So, we need a toner that can exfoliate the skin and prepare the skin well 💦 •••• We all know that if the skin is well prepared it will absorb the maximum function of the skincare that we use. And I never skip using toner because toner plays an important in preparing the skin
•••• After cleansing, I wet the cotton with this toner and gently wipe over face. I use this toner morning and night and of course the rules for using exfoliating products must use broad spectrum sunscreen above SPF30. Even though it contained 5% AHA toner, it didn't feel tingling on my skin 🥰 •••• The content of AHA in this toner is glycolic acid and lactic acid which is suitable for my combination and sensitive skin types. Contains of Pathenol and Lemon myrtile as a boosters to help maintain water-oil balancing on your skin. has a soft lemon scent that makes it feel fresh when used, love this toner 💙
••••
Ypu can get all Jumiso Product at @stylekorean_global 🛒 and there has a best deal promo for bundling Jumiso product 😍 Let's check it out
http://bit.ly/35DZqhM
and shopping 🛍
••••
#stylekorean
#stylekorean_global
#jumiso
#jumisoyesiamtoner
#kbeauty
#kbeautyblogger
#kbeautyblog
#skincare
#makeup
#beauty
#selfie
#clozette
#clozetteid
#abskincare
#kbeautyskincare
+ View more details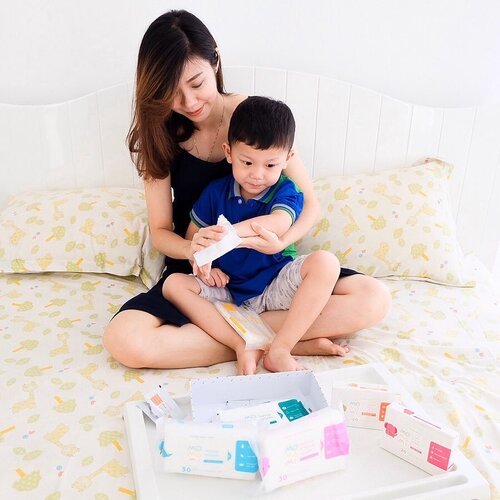 Tissue basah adalah salah satu barang yang wajib banget ada di tas aku. Sekarang ada @momami.id , tissue basah yang ada banyak jenisnya sesuai kebutuhan spesifik.
Ada yang untuk:
• Tooth & Gum wipe: ini favorit aku. Tiap Darren abis makan sweets dan blm gosok gigi, bisa di wipe pake ini dulu.
• Bottle & Nipple wipe: kalo teether jatuh, bersihin botol bisa pake ini. Kalo aku pake buat clean up sendok dan piring di tempat umum. Aman ya food grade
• Citrapella wipe: ini tissue basah yang cocok utk outdoor karena ada citrapella dan lavendernya jadi bisa untuk perlindungan dari nyamuk. Pengalaman aku untuk lebih tahan lamanya jangan lupa tetep dikasi sticker repellent atau lotion juga :)
• Purified water & Antibacterial wipes: nah ini yang aku pake buat bersihin kulit Darren. Lembut dan aman untuk kulit even baby.
Jadi kalau ada kotor2 atau mungkin abis ganti diaper bisa dibantu pake wipes yang jenis ini.
Selain manfaatnya yang sesuai kebutuhan spesifik, tissue ini juga lembut. Jadi udah sependapat sama aku kan kalo perlu sediakan ini di tas kita? ☺️ apapun kondisinya, @momami.id ready to rescue the day! ☺️
.
.
.
#projectcollabswithangelias
#clozetteid
#motherhood
#wettissue
#momami
#kidsblogger
#mommyblogger
#lifestyleblogger
#tissuebasah

+ View more details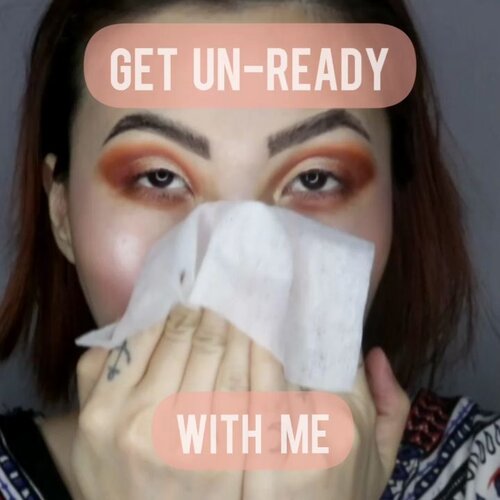 + View more details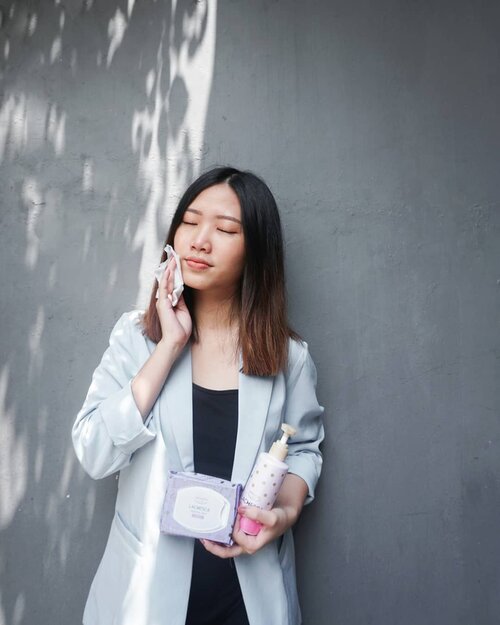 Less hassle using these 2 products from @kosecosmeportid 💛To my verdict:Softymo Cleansing Sheet:Multi-function, it removes excess make up even the one which has great staying power just like eyeliner or mascara. (u just need to wipe it for 2 or 3 times, agak lebih effort) Tapi lebih simple, tidak usah dicuci lagi sudah ok 👌Softymo Eye Make Up Remover:Oil-based, it melts away the dirt and restores moisture. Doesn't feel heavy, but you need to rewash your hair with soapy cleanser. More on the blogggg!🙋. ___
#EverydayBeauty
#BersihPakaiSoftymo
#Kosecosmeportid
#ClozetteID

+ View more details

loading ...
Back To Top