loading...
Search
184 RESULTS FOR KYOTO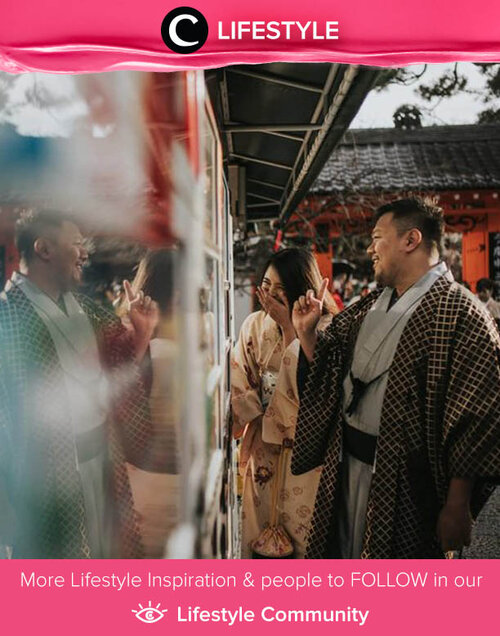 Clozette Ambassador @natahsu shared her happy Kyoto moment. Hope we can travel abroad again next year. Finger crossed! Simak Lifestyle Update ala clozetters lainnya hari ini di Lifestyle Community. Yuk, share momen favoritmu bersama Clozette.

+ View more details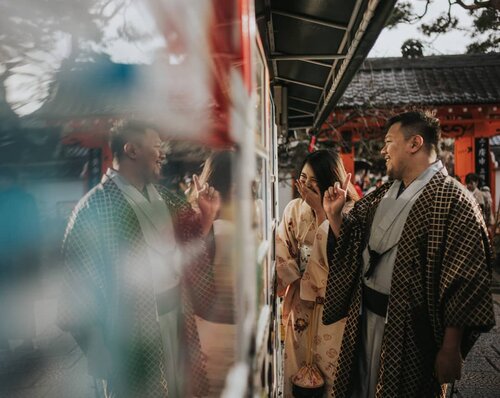 Dec 18, 2020📷 : @rym_photography.🙎‍♀️: Hari ini upload foto berdua aja deh*cari foto*🙎‍♀️ : upload foto ini *ngasih liat*🙎‍♂️ : iya *ga diliat*🙎‍♀️ : ih ga diliat🙎‍♂️ : liat kok🙎‍♀️ : foto apa ?🙎‍♂️ : foto berdua kan?🙎‍♀️ : yang mana?🙎‍♂️ : yang di Jepang *ngasal tp bener*🙎‍♀️ : *ngakak* iya yang mana ?🙎‍♂️ : *diem*, yang di Shirakawago 😌 *ngasal tp nadanya yakin bgt*🙎‍♀️ : HAHAHAHA BUKAN.Katanya mah ketawa bikin awet muda, tp mon maap kok di saya kebanyakan ketawa malah bikin nambah garis halus 😂.
#clozetteID
#clozette
#vsco
#vscocam
#japan
#prewedding
#japanprewedding
#couple
#kyoto
#kyotojapan
#photoshoot
#coupleshoot
+ View more details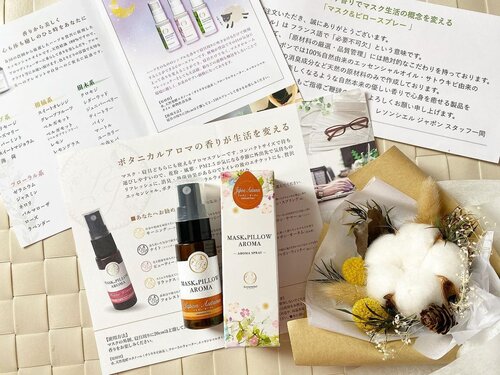 Aroma Spray for mask, pillow or room. This is their Autumn Scent which reminds me of a red colored leaves in the mountain side near Kyoto.
Product can be purchased here:
https://tinyurl.com/y8ons5n9
A direct e-commerce from Japan.
Mask Spray Derived from Plants] It comes with a cute box and is perfect as a gift.
"Autumn in Japan" with the fragrance of sweet Osmanthus that you will feel as fall comes. The rich fragrance of sweet Osmanthus is so comfortable and memorable.
As mask has become something we have to wear daily, scented mask gives us better mood and feeling. A 20 ml can spray 200 times (average 3 months). As it uses ethanol derived from sugar cane, it does not have the unique ethanol smell of mask spray. It also contains botanical deodorizer and has a deodorizing and bacteriostatic effect.
This 3-way product can be used for restroom etiquette, pillowcase, or room fragrance too. It contains essential oil and botanical floral water, so you can enjoy the original aroma. Recommended for those who like the scent of flowers, housewives, ladies, and those who like the calm scent.
[Contents of the blend] Kinmoku, bergamot, floral water, etc. [Use] Spray 2 to 3 times on the outside of the mask with a 20 cm gap. [Ingredients] Water, natural fermentation ethanol, floral water (pesticide-free), essential oil, plant deodorizer.
#love
#spray
#spraymask
#scented
#aromatherapy
#essentialoils
#tocoo
#Japan
#pillowspray
#beauty
#autumn
#shopping
#tocoomall
@tocoomall
#recommended
#igers
#igdaily
#dailyessentials
#dailyneeds
#clozetteID
#ecommerce
#smellsgood
#autumnvibes
🍁
#instadaily
#instagood
#aroma
#instadaily
#hello
#nature

+ View more details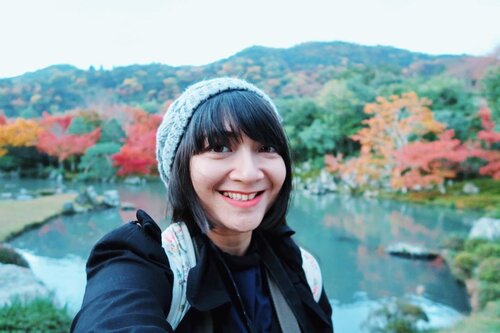 Nemu foto pas lagi solo traveling di Jepang, tepatnya di Kyoto. Ini pas lagi musim gugur dengan suhu sekitar 16°. Fotonya selfie karena gak bawa tripod wkwkwk mau minta difotoin juga males, jadi selfie aja deh.Kangen banget traveling, ngisi energi dengan jalan-jalan sendirian keliling kota, terus ngemil random. Di foto ini belum pake behel wkwkwkwk kangen juga gigi gak pake pagar. Duh kapan ya behel ini bisa dicopot? 🤣🤣
#random
#throwbackthursday
#cKjapantrip
#japantrip
#japan
#solotraveler
#cKinJapan
#kyoto
#clozetteID
+ View more details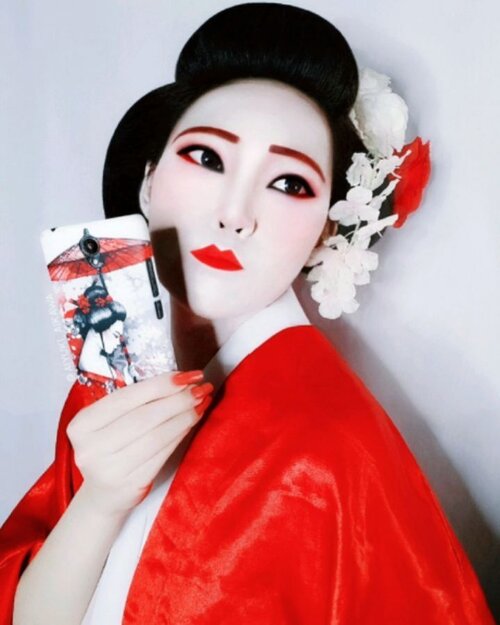 GEISHA (芸者)Geisha are not prostitutes or concubines. Geisha literally means 'Artisan'. These artists practice the traditional Japanese Arts and are purveyors of Japanese Culture. Originates from Kyoto..Geisha are women dedicate their lives to Japanese traditional arts and put their talents to use entertaining on the occasion of banquets and performances. Geisha must master of several types of arts, which are generally traditional Japanese dances (including those involving a fan), singing, literature, poetry, flower arranging, and the playing of traditional instruments. In addition to entertaining through the arts, geisha are also skilled in the art of conversation and must have wide general knowledge..Since i was a little, i love Japanese culture, art, music, folklore. I have no reason why i'm deeply in love and inspired by its art & culture. My mom told me that since i was 3y.o, i started to love Japanese Art & Culture even i don't know what it is..For me, Japan is a place where traditional and modern culture mix to create something incomparable and always 'out-of-the-box'. It can be seen in Japanese art & culture. And i've dedicated my life for Art & Culture too..My favourite phone-case from @ankoshoppu ❤️ i love the design! With a touch of traditional style dan modern art. Yuki pilih yg bahannya 3D hardcase yg jadi best seller. Ada juga yg softcase dan silikon. Oh ya, kamu bisa juga custom desain. Siapa tau mau pake gambar sendiri atau foto kamu buat dijadikan phone case maybe? 😌....
#JapaneseStyle
#JapaneseMakeup
#Gyarumakeup
#GyaruGal
#Gyaru
#makeup
#可愛い #かわいい #ギャル
#JapaneseBeauty
#kawaii
#beauty
#girls
#fashion
#harajuku
#cchanelbeautyid
#japan
#モデル  #メイク  #ヘアアレンジ #オシャレ  #ギャルメイク #ファッション #ガール #かわいい
#clozetteid
#geisha
#芸者
+ View more details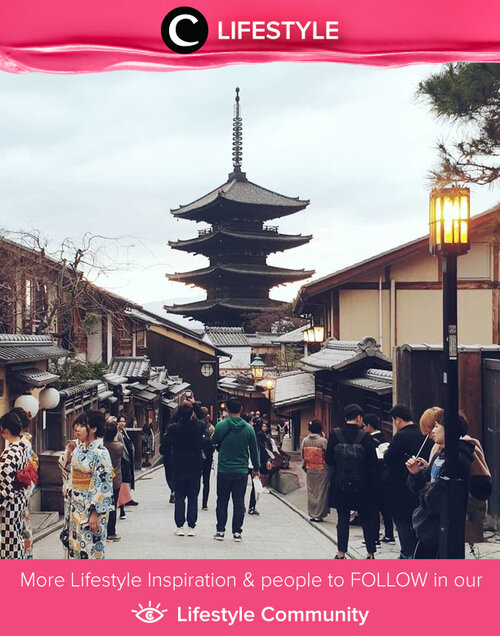 Clozetter @nesyaw shared the beauty of Gion, Kyoto, through her throwback post. Simak Lifestyle Update ala clozetters lainnya hari ini di Lifestyle Community. Yuk, share momen favoritmu bersama Clozette.

+ View more details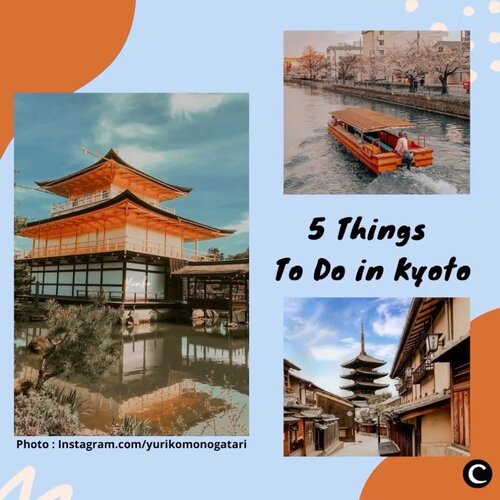 Walaupun sekarang kembali PSBB, bikin list travelling nggak ada salahnya, kok! Semoga pandemi cepat selesai, jadi kamu bisa travelling lagi, Clozetters. Kota Kyoto, Jepang bisa kamu masukkan ke dalam list travelling kamu, karena memiliki banyak tempat bersejarah. Salah satu kota di Jepang ini, bisa ditempuh dalam waktu satu jam menggunakan kereta dari Osaka. Clozette Crew punya rekomendasi 5 hal yang bisa kamu lakukan di Kyoto. Yuk, simak videonya!📷@yurikomonogatari
#ClozetteID
#ClozetteIDVideo
#ClozetteIDCoolJapan
#ClozetteXCoolJapan
#Jepang
#Japan
#Kyoto

+ View more details

+ View more details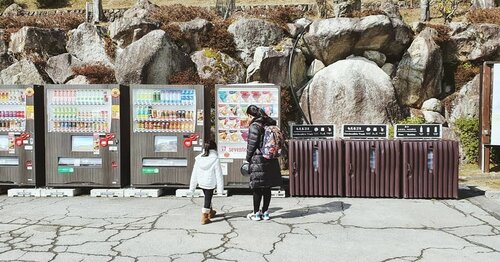 + View more details

loading ...
Back To Top