loading...
Search
191 RESULTS FOR KYOTO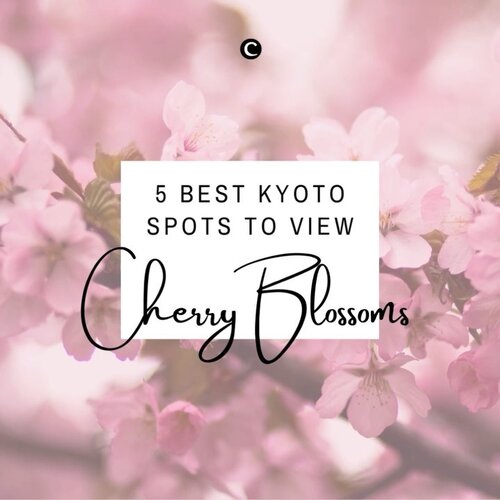 🌸🌸🌸 SPRING HAS SPRUNG 🌸🌸🌸Di Kyoto, cherry blossoms atau bunga sakura mekar pada akhir bulan Maret sampai minggu kedua bulan April. Pada saat itu, biasanya banyak orang yang melakukan hanami, yaitu tradisi Jepang menikmati keindahan bunga sakura. Hanami dilakukan sambil piknik dengan menggelar tikar dan makan-makan di bawah pohon sakura bersama orang-orang terdekat.Kalau nanti pandemi sudah berakhir dan kamu berkesempatan melakukan hanami di Kyoto, jangan lupa untuk mengunjungi 5 best spot untuk menikmati keindahan bunga sakura berikut ini ya, Clozetters!✨
#ClozetteID
#ClozetteIDVideo
#ClozetteXCoolJapan
#ClozetteIDCoolJapan

+ View more details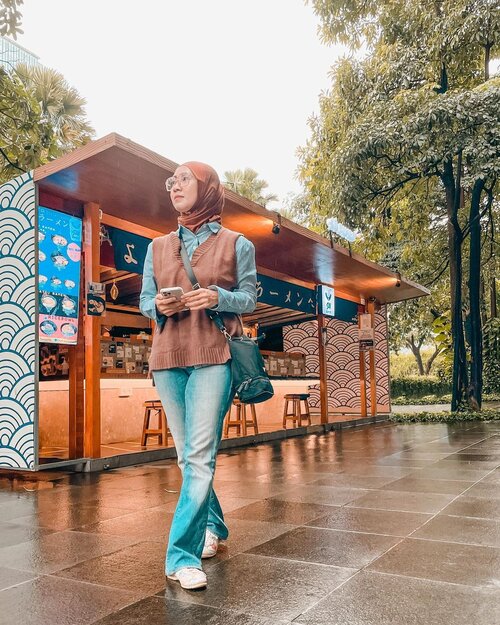 + View more details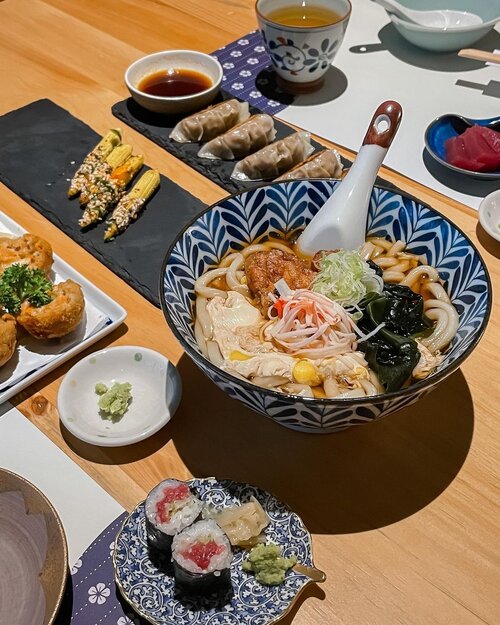 + View more details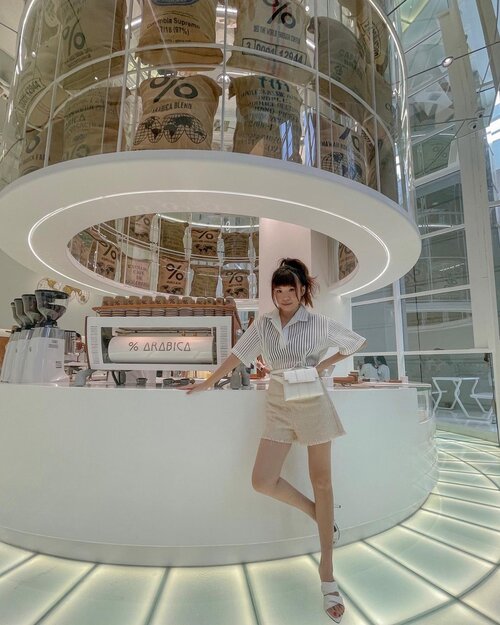 + View more details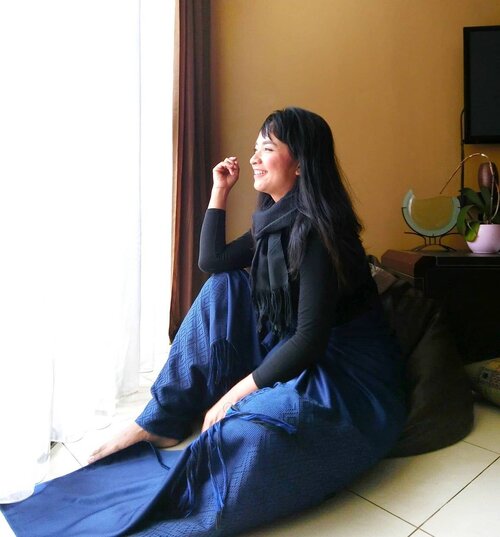 Udah senin Aja, weekend nanti ke GARASI TANEMAN 2 yuk!
Sudah Hari senin lagi!
Almost setahun enggak ngantor, sampai sering lupa Hari 🤭
Tiap pagi kerjaannya ngeliatin cuaca Hari ini kayak gini lah 😆 so santuy..
Tapi Hari ini Inget kalo senin..
Soalnya jadwal kirim paket sama kudu mulai milihin taneman apa yang mau dibawa ke @kyoto_cafeandkitchen
👉👉👉 Swipe untuk lihat next slide yaaa 👈👈👈
Weekend nanti 13-14 Februari 2021 bakalan Ada pop-up plant market di Kyoto Jl Palagan Jogja,
Di deket lampu Merah yang kalo ke kanan ke Jl Damai itu lho .. yang parkirannya luas, makanan Dan minumnya enak, tempatnya luas Dan sirkulasi udaranya bagus..
Bakalan Ada 19 Online Plant Sellers kesayangan aku (Dan Kalian semua) yang Bisa kalian temui langsung .. yuk lah siapin budget dari sekarang buat ketemu sama : @kebonmbahdukuh
@tinandur.yk
@sarbinahgarden
@ijo.hijau57
@tanduran_aline
@pachira_garden
@jogjahouseplants
@littlegarden798
@soekapot
@lizbeth.garden
@hangerpotjogja
@kebonhijau
@sor.wit
@freshfeverliving
@interior.concreteart
Dan banyak lagi!
Pakai maskermu ya!
Bawa reusable shopping bag Juga boleh!
Boleh cash, boleh gesek!
Jangan lupa siapkan wishlist Dan budget-mu, ya.. 🥰
Dan selalu ... Ada banyaaaakkk door prize! Jangan sampai tiket Masukmu hilang ya! 🤭
Stay safe!
Stay sane!
Stay tune!
#clozetteid
#eventjogja
#onlineplantseller
#garasitaneman2

+ View more details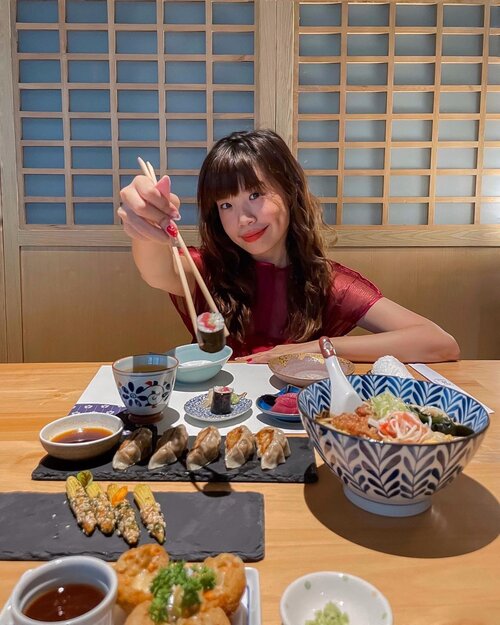 + View more details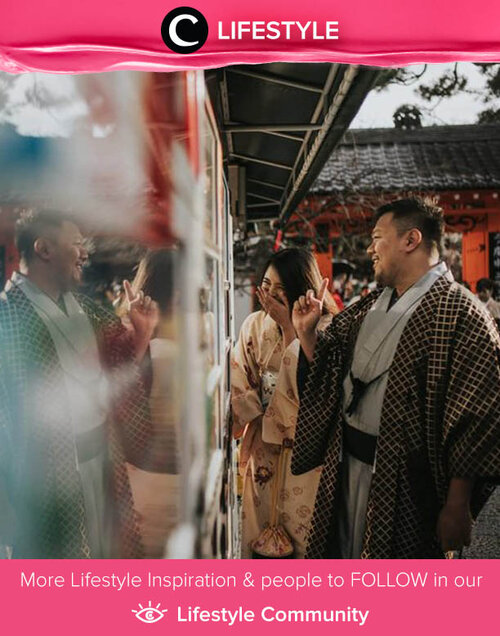 Clozette Ambassador @natahsu shared her happy Kyoto moment. Hope we can travel abroad again next year. Finger crossed! Simak Lifestyle Update ala clozetters lainnya hari ini di Lifestyle Community. Yuk, share momen favoritmu bersama Clozette.

+ View more details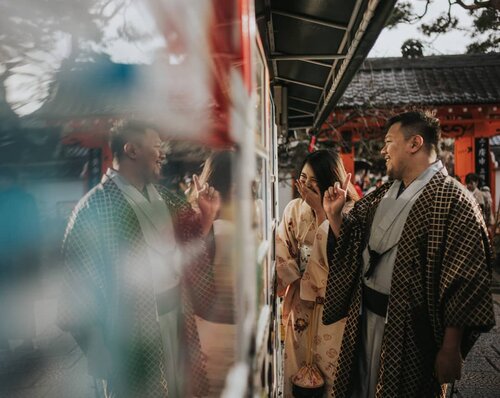 Dec 18, 2020📷 : @rym_photography.🙎‍♀️: Hari ini upload foto berdua aja deh*cari foto*🙎‍♀️ : upload foto ini *ngasih liat*🙎‍♂️ : iya *ga diliat*🙎‍♀️ : ih ga diliat🙎‍♂️ : liat kok🙎‍♀️ : foto apa ?🙎‍♂️ : foto berdua kan?🙎‍♀️ : yang mana?🙎‍♂️ : yang di Jepang *ngasal tp bener*🙎‍♀️ : *ngakak* iya yang mana ?🙎‍♂️ : *diem*, yang di Shirakawago 😌 *ngasal tp nadanya yakin bgt*🙎‍♀️ : HAHAHAHA BUKAN.Katanya mah ketawa bikin awet muda, tp mon maap kok di saya kebanyakan ketawa malah bikin nambah garis halus 😂.
#clozetteID
#clozette
#vsco
#vscocam
#japan
#prewedding
#japanprewedding
#couple
#kyoto
#kyotojapan
#photoshoot
#coupleshoot
+ View more details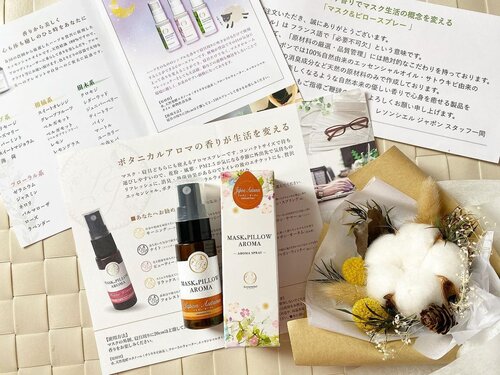 Aroma Spray for mask, pillow or room. This is their Autumn Scent which reminds me of a red colored leaves in the mountain side near Kyoto.
Product can be purchased here:
https://tinyurl.com/y8ons5n9
A direct e-commerce from Japan.
Mask Spray Derived from Plants] It comes with a cute box and is perfect as a gift.
"Autumn in Japan" with the fragrance of sweet Osmanthus that you will feel as fall comes. The rich fragrance of sweet Osmanthus is so comfortable and memorable.
As mask has become something we have to wear daily, scented mask gives us better mood and feeling. A 20 ml can spray 200 times (average 3 months). As it uses ethanol derived from sugar cane, it does not have the unique ethanol smell of mask spray. It also contains botanical deodorizer and has a deodorizing and bacteriostatic effect.
This 3-way product can be used for restroom etiquette, pillowcase, or room fragrance too. It contains essential oil and botanical floral water, so you can enjoy the original aroma. Recommended for those who like the scent of flowers, housewives, ladies, and those who like the calm scent.
[Contents of the blend] Kinmoku, bergamot, floral water, etc. [Use] Spray 2 to 3 times on the outside of the mask with a 20 cm gap. [Ingredients] Water, natural fermentation ethanol, floral water (pesticide-free), essential oil, plant deodorizer.
#love
#spray
#spraymask
#scented
#aromatherapy
#essentialoils
#tocoo
#Japan
#pillowspray
#beauty
#autumn
#shopping
#tocoomall
@tocoomall
#recommended
#igers
#igdaily
#dailyessentials
#dailyneeds
#clozetteID
#ecommerce
#smellsgood
#autumnvibes
🍁
#instadaily
#instagood
#aroma
#instadaily
#hello
#nature

+ View more details

loading ...
Back To Top