loading...
Search
10 RESULTS FOR WINTERISCOMING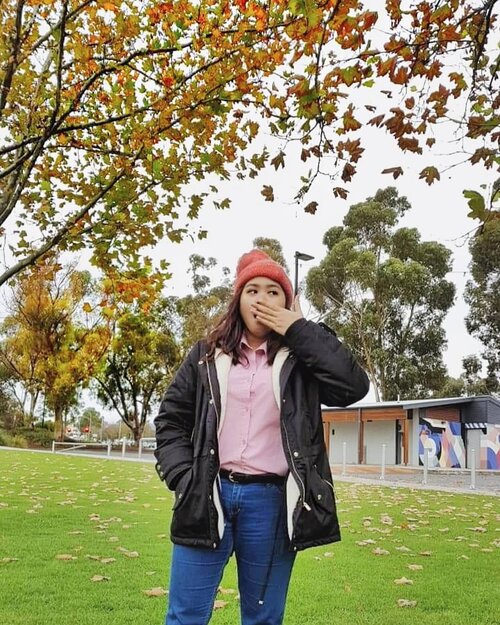 + View more details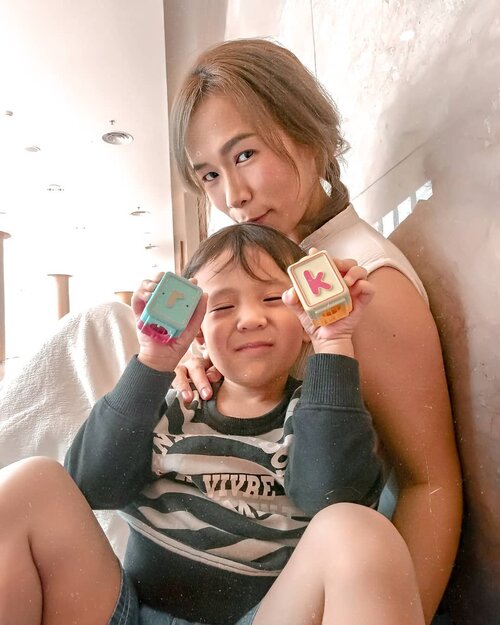 + View more details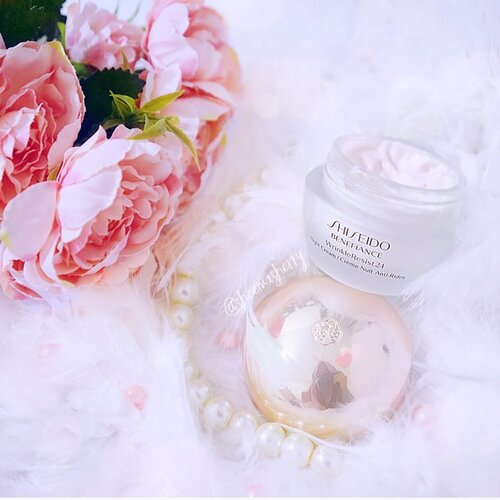 3 weeks trying
#ShiseidoBenefiance
WrinkleResist24 Night Cream🧡🌙 read my story ⬇️:.🍓🍓My skin type is normal/sometimes dehydrated, & oily on T-zone. Alhamdulillah this has helped me recover from SKIN IMBALANCES due to the whether changes (winter is coming), hormones, & maybe months of not using proper face moisturizer (I had been using my baby's body cream for my face😅)..The texture of the product is creamy. It's a "rich" moisturizer because it's a night cream, but despite being creamy & rich, my skin absorbs this just fine, leaving my face hydrated & moist, glowy-looking yet not feeling sticky nor wet! I also tried using it in daytime under my sunscreen & makeup and it's blended so fine with them that everything stayed in place for long hours with less-to-no cracks on fine lines at all..This may feel thick for some who prefer gel type? but for my skin it's really fine. It's from @shiseido 's anti-aging line, so I am interested to use this consistently, but who knows, I'm still observing. Of course don't want to talk much yet about the anti-aging effect from using it 3 weeks. I may stick with this until it's finished if there's no unexpected problem, but not sure whether I will repurchase this, or find another gold to try later~ but for now I like this & am using this consistently on night time 🧡..🍓🍓 Anyway, I ran out of almost all my remaining skincare & also just in time, as the whether became even drier & colder, my skin felt tighter & I even kinda felt the thirst of my skin down on my throat! I knew this time I needed a moisturizer especially designed for face 😅 At first I tried to use @zenkih 's moistruzer from Clinique. But to my horror, my skin didn't absorb it at all & became even tighter just in minutes! it's like rejecting it! I was wondering why? bcs Clinique works great on Zen's VERY dry skin..FROM THESE REASONS, I tried to make time to learn & research again about skincare that fitted my needs. It's done during my long sleepless nights...until I found THIS 😍.THIS PRODUCT fixed the Imbalances in 1-2 weeks. My skin's back to healthy state, and surprisingly, I can now use zeno's Clinique for day time and even love it too! 🤣

+ View more details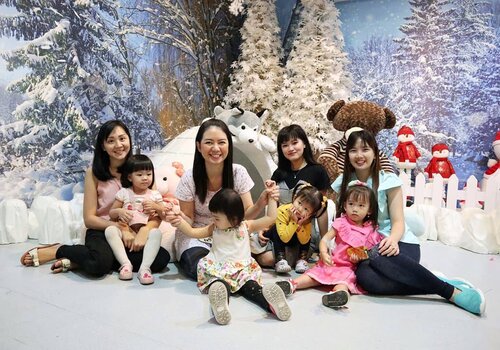 + View more details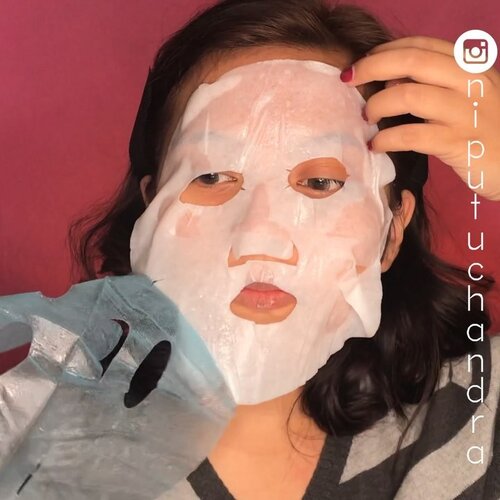 Having a combination skin is sooo complicated. Sometimes it can be super oily in t zone area, sometimes it can be so dry or sometimes... it can be both! It happens to me since winter is coming early😕 But hey! This tissue mask from @garnierau helps me balancing my skin condition. The Hydra Bomb Tissue Mask Green Tea mattify my t zone are and hydrates the rest of it! In love with this product! Looking forward to try the other tissue masks! For in depth review, click the link on my bio or go to tutuskirtjournal.com♥️
•
🇮🇩 Punya kulit kombinasi tuh ribet! Kadang di t zone super berminyak, kadang super kering dan kadang keduanya kejadian sekaligus! Ini kejadian guys sama aku karena disini pas winter bikin kulit supe kering sampe ngelotok-ngelotok tapi bagian t zone tetep berminyak. Hydra Bomb Tissue Mask Green Tea ini ngebantu banget bikin bagian t zone jadi matte seharian tapi tetep hydrating di bagian-bagian yang super kering. Pokoknya, aku suka banget sama tissue mask ini dan gak sabar mau coba varian lain😩 Kalo kalian pengen tau pendapatku soal tissue mask ini, monggo klik link di bio aku atau langsung aja ke tutuskirtjournal.com♥️
•
#bvloggerid
#makeup
#skincare
#garnier
#garnierau
#garnierindonesia
#maryhadalittleglam
#indovidgram
#tampilcantik
#ivgbeauty
#indobeautygram
#beautiesquad
#bunnyneedsmakeup
#undiscovered_muas
#flawless
#eotd
#underratedmuas
#abhbrows
#clozetteID
#urbandecay
#maybelline
#wetnwild
#indobeautysquad
#beautybloggerindonesia
#beautiesquad
@tampilcantik @indobeautygram @indobeautysquad @bunnyneedsmakeup @beautybloggerindonesia @beautiesquad

+ View more details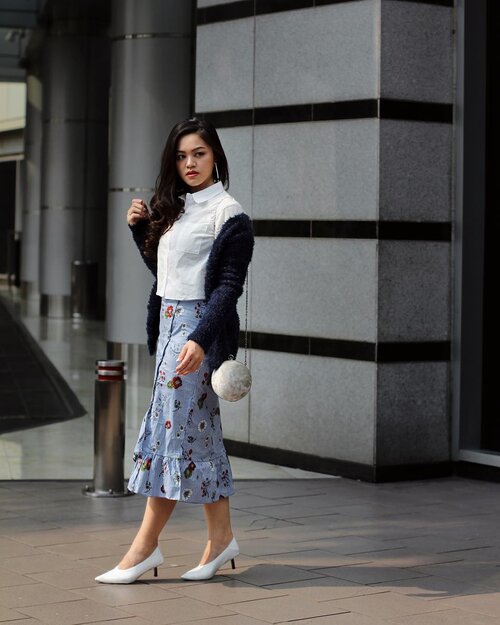 + View more details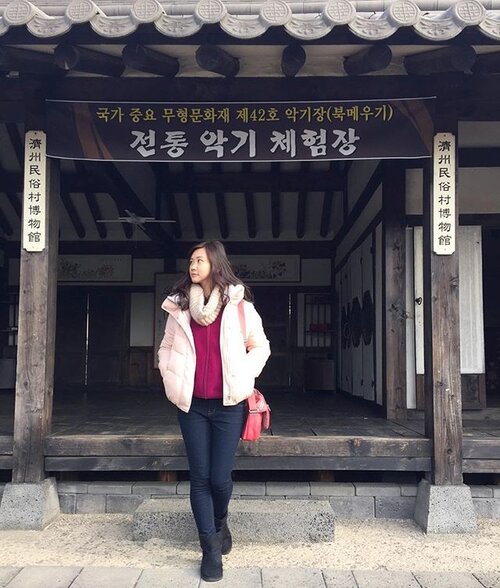 + View more details

+ View more details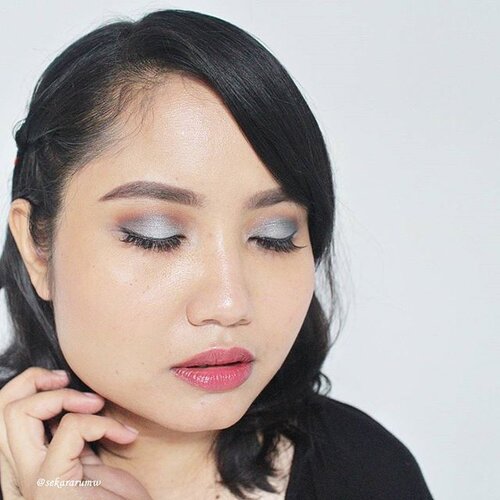 + View more details

loading ...
Back To Top