loading...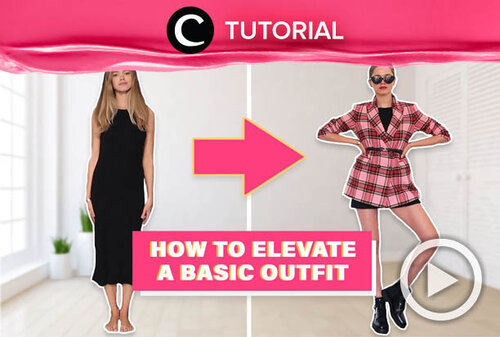 Ini dia 3 cara mudah untuk membuat outfit basic-mu terlihat lebih stylish:
https://bit.ly/3cpZdoy
. Video ini di-share kembali oleh Clozetter @juliahadi. Lihat juga tutorial lainnya di Tutorial Section.

+ View more details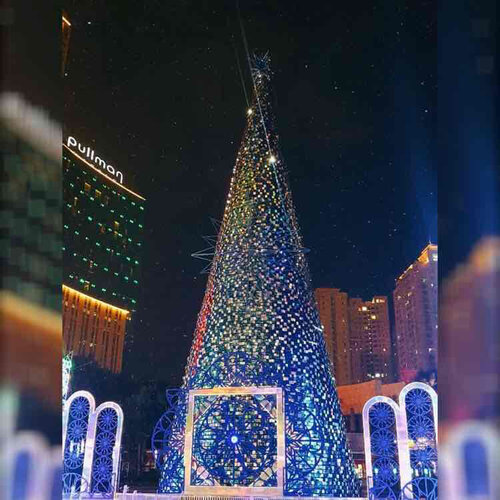 #christmasvibes
everywhere and I love it! Are you ready for Christmas? Eventhough this year is going to be different, but still Christmas bring such a joy and I can't wait to celebrate it. This photo is a
#throwback
on a Christmas last year. Every year during this festive season I love go to @centralparkmall only for looking their giant Christmas lights and seeing many couples, kiddos, families take a picture but this year.. I can not see it. No Christmas lights at CP this year, I do agree with their decision to not make it. It's for our goodness to avoid the crowd then to minimalize people got infected to this virus. I wish next year everything will be getting better and we all can celebrate Christmas like we used to celebrate it. We all already do our best as we can to walkin' through this tough year. Don't let this pandemic stolen your joy! 🎄☃️

+ View more details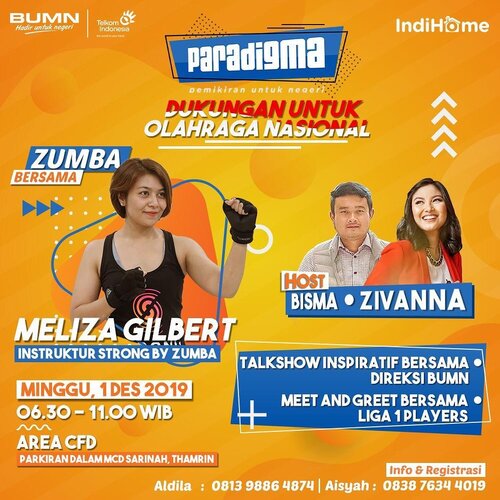 + View more details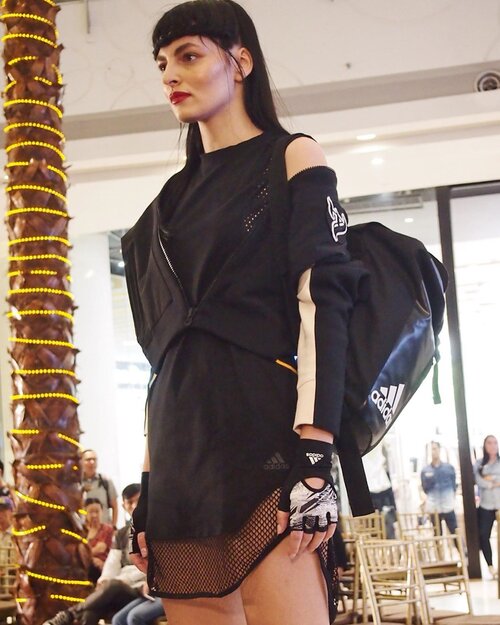 + View more details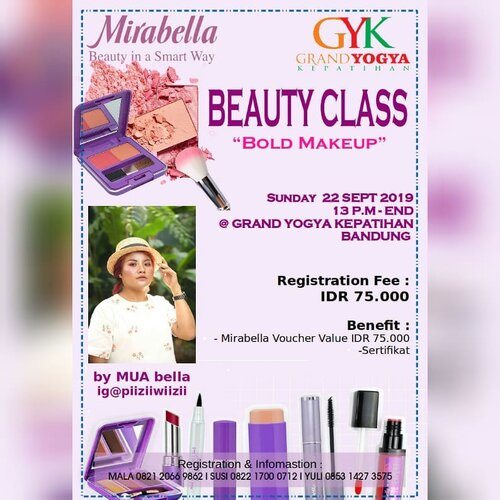 MAKEUP CLASS ALERT!!!
.
GENGS yuu ikutan nih makeup class bareng aku dan @mirabellacosmetics akan ada banyak ilmu yang bakal aku kasih. Dan juga tentunya bisa di aplikasikan oleh para pemula sekalipun. .
.
Yuukk buruan di catet tanggalnya 22 September 2019 ini. Daripada weekendnya gabut mending belajar makeup bareng yukkk.
.
.
Hanya dengan Rp 75.000 aja kalian udah bisa dapet voucher Mirabella Cosmetic senilai 75k dan sertifikat.
.
Boleh banget hubungi CP di bawah ini.
.
Mala : 0821 2066 9862
Susi : 0822 1700 0712
Yuli : 0853 1427 3575
.
Yukk gengsss di tunggu yakk.
.
#clozetteid
#beauty
#makeup
#makeupclasses
#makeupclassbandung
#makeupclass
#eventbandung
#eventmakeupbandung
#eventmakeup

+ View more details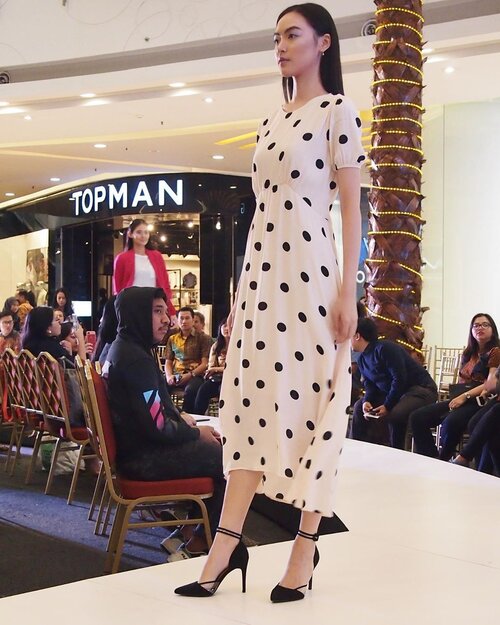 + View more details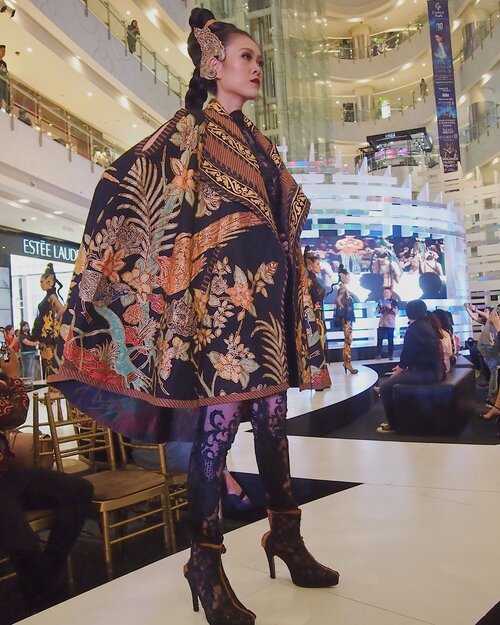 + View more details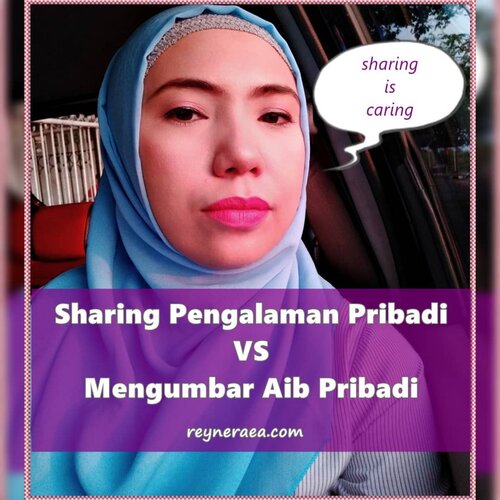 Sharing pengalaman pribadi = Sharing Aib Pribadi (?)..Sebagai pemilik blog dengan tema personal blog, hampir 100% isi postingan di blog saya
www.reyneraea.com
adalah tentang pengalaman pribadi. ..Bahkan dulu saya sering menolak kerjasama content placement karena saya pikir job kayak gitu enggak sooo reyneraea banget 😂😂..Seiring waktu, saya akhirnya nerima juga, dengan catatan konten nya boleh di edit, agar bisa memasukan kisah dan ciri khas saya dalam konten tersebut. Makanya saya selalu males nerima CP yang fee nya rendah banget, karena meski udah ada konten, tetep kudu diedit 😅..Menulis pengalaman pribadi itu jauh lebih mudah, meskipun tantangannya banyak banget, salah satunya dianggap menyebarkan aib diri..Hmmmm.... .Sebenarnya, aib atau tidak itu tidak semata menjadi tanggung jawab penulis, namun pemahaman pembaca juga amat sangat berperan...Kalau saya pribadi, insha Allah semua yang saya bagikan sudah disharing sebaik mungkin dan pastinya bukan curhat hore semata, selalu ada solusi dan tips berdasarkan pengalaman pribadi. ..Karena semua yang saya bagikan itu sesungguhnya masalah saya yang sudah lewat dan selesai...Makanya saya bisa tulis secara bijak, sharing buat diambil hikmahnya, bukan sharing bagi2 masalah 😂😂😂..Alasan lain, mengapa saya lebih suka berbagi pengalaman pribadi meski sebagian orang bilang itu berbagi aib? .Karena saya nggak suka gibahin orang, bagiin 'aib' orang 😂..Selengkapnya ada di postingan terbaru saya .
http://bit.ly/SharingPengalamanPribadiVSAib.Link
di bio ya 😊..
#ReyneRaeaDotCom
#SharingByRey
#SharingIsCaring
#PengalamanPribadi
#BloggerLife
#BloggerSurabaya
#PersonalBlogger
#ClozetteID
+ View more details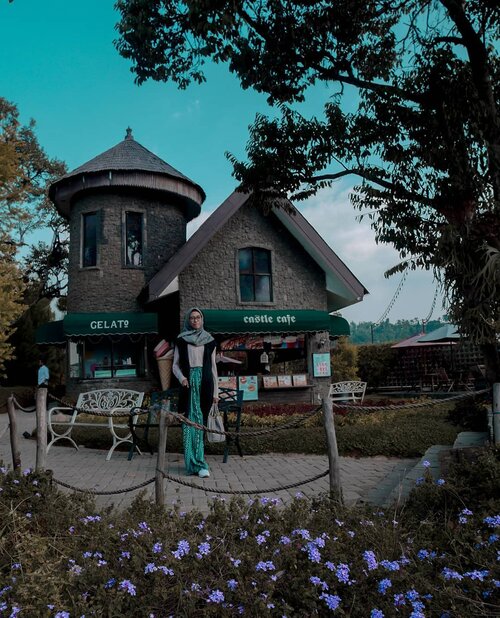 + View more details

loading ...
Back To Top