loading...
Search
105 RESULTS FOR DONATION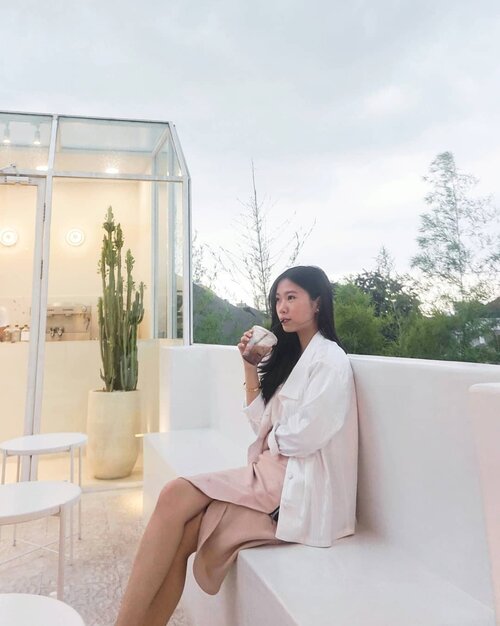 It's okay to not always see everything good. But at least, you can always try to see the good in everything. 💫 p.s: Berasa di Korea yah menyeruput es coklat dan donat kentang 😂✌🏻

+ View more details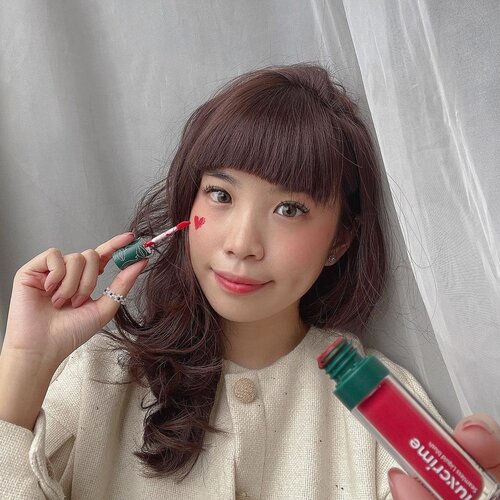 (SHARE, WIN, AND DONATE) I AM BRIGHT & CONTENT ! In the celebration of International Women's Day - 8 March ✨, I want to remind us that as a woman, we can be as powerful and achieving as anyone can be ! On this special day I'd also like to share my love with @luxcrime_id as we're having another
#GIVEAWAY!..How
to join?❤️Follow @luxcrime_id & @steviiewong❤️Comment some empowering/motivational words for all of women out there and tag 3 of your friends..Done! This giveaway lasts until 29th of March 2021 and 1 lucky winner will be getting Luxcrime Seamless Liquid Blush in sugar rose! Ps: by joining this giveaway, you are also supporting @luxcrime_id and me in our social campaign with @lipstickuntukdifabel <3 share the love and light ❤️..........
#style
#collabwithstevie
#exploretocreate
#explorejakarta
#selfie
#makeup
#selfportrait
#style
#beauty
#clozetteid
#portrait
#giveawayindonesia

+ View more details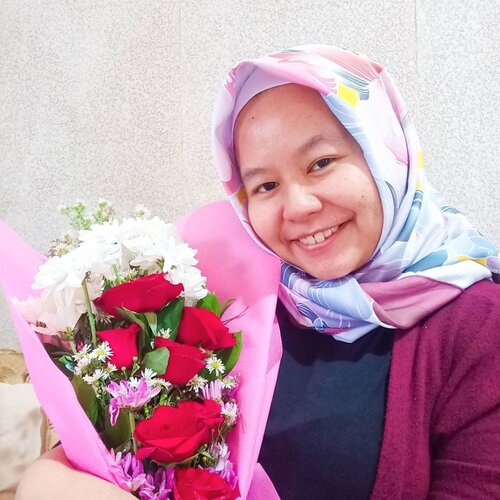 Finally a year older ❤️❤️❤️ Terima kasih untuk segala doa dan ucapannya hari ini yaaa semuanya. Today I really feel loved and blessed alhamdulillah 🥰🥰 Senang banget diberi kesempatan oleh Allah untuk dikelilingi oleh keluarga, sahabat dan teman (offline maupun virtual) yang supportive ❤️ dan akhir dapet flower bouquet dari si dia setelah sekian lama HAHAHA 😂Nah pas di hari ulang tahun saya ini, saya mau mengajak kalian untuk ikut campaign
#1000SenyumKebaikan
dari @AllianzIndonesia. Caranya cukup gampang kok, kalian hanya cukup : 1. Upload foto Senyum kalian.2. Cerita alasan kebaikan yang dialami hari ini. Nah pas deh kaya bikin thankful journal 😁3. Beri hashtag
#1000SenyumKebaikan
&
#AwaliDenganKebaikan.4.
Jangan lupa tag @AllianzIndonesiaUntuk 1.000 postingan senyum tulusmu, Allianz melalui Yayasan Allianz Peduli akan memberikan bantuan edukasi kesehatan untuk Program Kesehatan Lansia, Ibu Hamil dan Balita 🥰🥰 Yuk yuk ikutan @
[email protected]
@mamahfaza 💜💜.-------.
#happybirthday
#birthday
#birthdaygirl
#hellonewage
#newage
#flowers
#bouquet
#flowerbouquet
#donasi
#donation
#allianz
#allianzindonesia
#clozetteid
#clozettedaily

+ View more details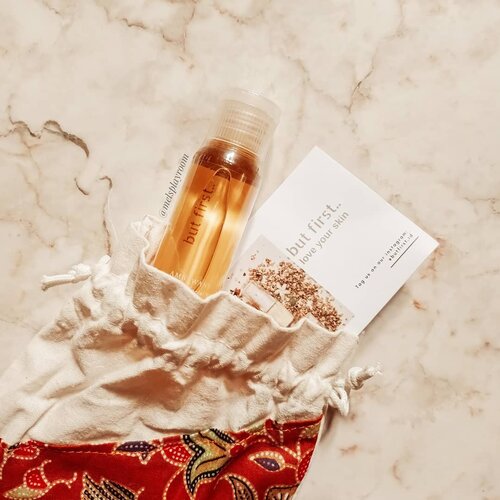 + View more details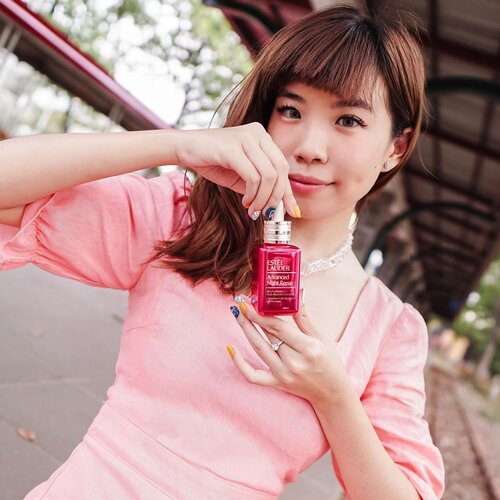 Let's raise awareness to support @esteelauderid global campaign on Breast Cancer 💕 Each year @esteelauder has been committed to support this campaign to raise awareness, raise funds, educate on the importance of early detection and prevention. Humbled to be part of this campaign each Year on October to celebrate lives together 🥰..-You can get this limited edition
#ANR
pink bottle exclusively on @lazada_id Breast cancer campaign Lazmall , where the whole sales from this campaign will go for donation to provide FREE USG for early detection for those who are less privileged and also to support @lovepinkindonesia . This is also the first year @esteelauderid has partnered with @kitabisacom to open a donation for everyone to contribute, you can contribute as much as you want to support this cause! I know it's difficult season for everyone yet I believe together, united we can make a huge impact and change for people! So no amount is too small, each one is valuable 🥰 Let's create a better world together it's
#TimetoEndBreastCancer
#elcdonates
......
#pinkribbon
#style
#clozetteid
#breastcancerawareness
#pink
#love
#esteelauder
#EsteeID
#lovepink
#exploretocreate

+ View more details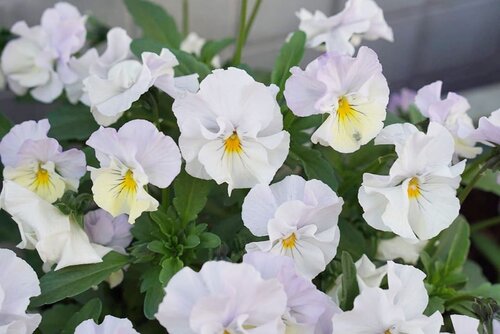 Tiba-tiba inget lagu "Hana wa Saku"Lagu ini dibuat utk mengenang peristiwa 3.11 di Jepang. I love the song so much for its meaning.The lyrics are a message from those who lost their lives to the people they left behind. The song rose to the top of Japan's music charts and has generated compassion for survivors from across the country and around the world. The English version of the song was produced for international viewers of NHK. All royalties for musical composition and lyrics are being donated to the recovery effort.
#flowers
#Japan
#love
#igdaily
#instabeauty
#floral
#clozetteID
#nature
#spring
#instadaily
#instagood
#instagram
#moodoftheday
#mood

+ View more details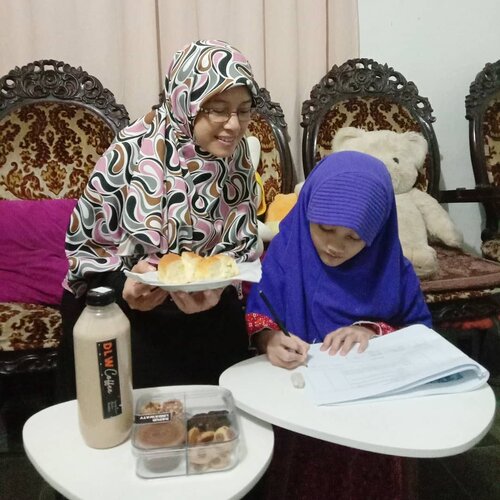 Mendampingi PJJ
Assalamu'alaikum, Mams. Alhamdulillah sudah hari Senin lagi. Hari baru semangat baru.
Selama PJJ, apa saja yang mams siapkan saat mendampingi anak belajar di rumah agar mood senantiasa terjaga?
Kalau saya, selain menyiapkan diri lahir dan batin, saya juga menyediakan cemilan. Jadi pas jam istirahat, kita makan cemilan bareng bareng. Seru lho, makan cemilan bareng anak anak, membuat mood senantiasa kembali bersemangat! Biasanya Saya membuat sendiri cemilan, dari mulai pisang goreng, pancake, donat, cake moist chocolate.
Tapi sekali sekala saya juga sediakan cemilan ala cafe yang lagi kekinian juga. Salah satunya roti Korean Garlic Cheese dari @dapurlindawaty_cakery ini. Baru mencium wangi garlicnya saja membuat mood saya naik. Apalagi ketika gigitan pertama, kejunya cair dimulut dan bercampur dengan aroma garlic panggang. Kebayang kan gimana perasaan saya saat itu. Bahagia. Sebab Saya Memang suka banget bawang putih. Mau digoreng dipanggang sama saja. Apalagi makannya dipadukan dengan keju. Oishikatta desu 😍
Korean Garlic Cheese ini bisa dipesan by GoFood ya. Ke Bogor, pesan pagi, siang jam 3an sudah sampai di rumah Korean Garlic Cheesenya. Kalau rumahnya di Depok sih langsung cus aja ya. Boleh intip IGnya Dapur Lindawaty Cakery.
Selain roti Korean Garlic Cheese di
#DapurLindawatyDepok
juga tersedia kukis cokelat yang crunchy. Dan juga kopi caramel.
Sebenernya saya tidak terlalu suka minum kopi hitam. Kalau kopi yang dimix dengan susu dan caramel, tentu saja saya suka kopi caramel dari @dlwcoffee Jadi melahirkan inspirasi baru.
Selamat mendampingi anak anak PJJ. Jangan lupa persiapan amunisi (cemilan) untuk naikin booster mood, ya, Mams. Stay health and be strong, Mama.
#dapurlindawatyjam7pagi
#DapurLindawatyDepok
#koreangarliccheese
#siapkirimjam7pagi
#clozetteid
#food
#lifestyle
+ View more details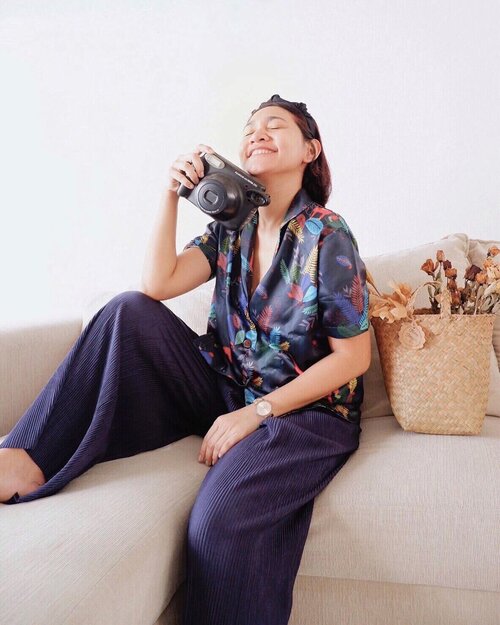 Wearing orang utan printed shirt by @praevia.id
_____every piece you buy from them means you donate to our local endagered animals.
-
Looking good while donate is a win-win. Yes? :)
-
#Celliswearing
#ClozetteID

+ View more details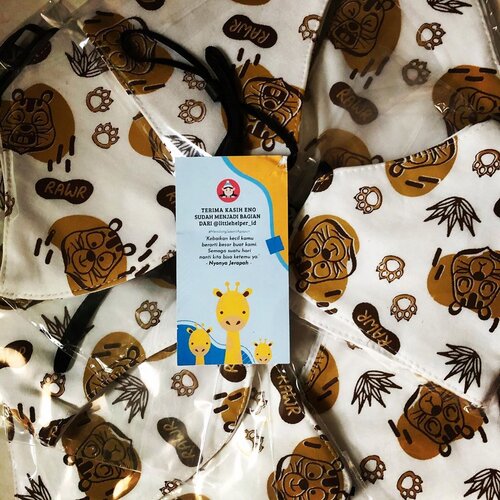 Apa makna masker buatmu?
Terima kasih @who untuk rekomendasi masker kain yang bisa dipakai ulang sebagai salah satu perlindungan dari penetrasi coronavirus. Kenapa aku senang?
Inget gak waktu awal-awal masker medis jadi incaran terus harganya melonjak gila-gilaan karena orang-orang sableng cuma ngejar untung. Selain nakes, mereka yang berjuang melawan kanker juga harus usaha ekstra biar bisa mendapatkannya. Tambahan lagi, masker medis ini menimbulkan masalah baru berubah limbah yang pengguna awam banyak abai tentang penanganannya.
Masker kain selain bisa dipakai ulang, juga menjadi semacam fashion item yang artinya menciptakan kebutuhan baru. Tau maksudnya? Yap betul! Peluang usaha desain dan dagang. Apalagi masker kain memungkinkan kita buat bereksperimen melukiskan motif sesuka hati sebagai ekspresi diri.
Meski demikian, koleksi maskerku gak serta merta nambah sesuai jumlah hari atau probabilitas mix n match di lemari. Tetap selektif, be a smart buyer karena kita gak pernah tau gimana kestabilan keuangan.
Tapi ketika @littlehelper_id ngeluarin masker bergambar Si Belang ini tanpa banyak mikir: harus punya! Kalau di toko pecah belah, membeli bisa terjadi lewat senggolan tanpa sengaja nah dengan beli masker Si Belang ini artinya udah berdonasi untuk beli makanan buat satwa di kebun binatang yang lumayan telantar sejak masa karantina. Kasihan kan mereka gak bisa jajan pake @gofoodindonesia atau @grabfoodid 🥺
Si Belang juga dimaksudkan sebagai awareness akan keberadaan harimau Sumatera yang makin terancam jumlahnya 🐯 Jangan sampe nasibnya kayak sodaranya di Jawa yang tinggal cerita.
Langkah kecil, tapi besar maknanya 🤜🏻🤛🏻
#littlehelper
#clozetteid
#lifestyle
#mask
#masker
#donation
#zoo
#smallthingmatters

+ View more details

loading ...
Back To Top