loading...
Search
705 RESULTS FOR FYI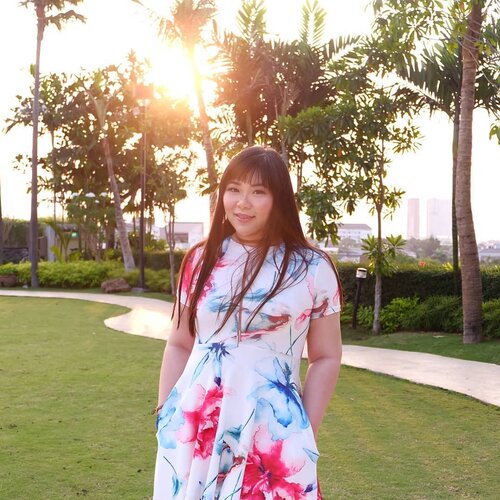 When it comes to experiences with toxic or simply ignorant people, i have too many to count. Today imma share one that is the most recent incident.
A few months back i was asked for a TV interview. Most of you probably don't know because i don't want people who knows me watch me so i usually keep quiet about it 🤣, but i've been interviewed on national TVs a few times and a lot more times on radios.
My mistake was not asking the producer what the interview was going to be about, assuming that we would be talking about my community-Couldn't be more more wrong.
When the team arrived and the producer began telling me about the topic, i started to have a sinking feeling. The fact that she didn't even know who i am really and my community is a total red flag. The topic is about how you shouldn't judge women by their physical appearance. Apparently she saw me in another media's segment and i can bet she picked me because i am clearly heavier than the other girls in the video.
Things got worse when i realize the MC (who is a very vapid, shallow type who made stupid remarks nonstop) never saw the questionnaire before and she was basically let loose to run her mouth. The interview turned out to be me mostly listening to her yapping and sometimes body shaming me 🤣. She was also being very passive aggresive the whole time and giving me backhanded compliments.
One minute she'd tell me i'm really pretty and has great fashion sense, and the next she'd go "so why did your husband fell for you if we're not supposed to judge people by their physical appearance?", Which is the dumbest thing ever because where is the correlation? FYI, i was very popular in Uni and my husband did fell solely for my looks in the beginning.
True story.
#ootd
#ootdid
#mybodymyrules
#sbybeautyblogger
#bblogger
#bbloggerid
#influencer
#influencerindonesia
#surabayainfluencer
#beautyinfluencer
#beautybloggerid
#beautybloggerindonesia
#bloggerceria
#beautynesiamember
#influencersurabaya
#indonesianblogger
#indonesianbeautyblogger
#surabayablogger
#surabayabeautyblogger
#bloggerperempuan
#clozetteid
#girl
#asian
#notasize0
#personalstyle
#surabaya
#effyourbeautystandards
#celebrateyourself
+ View more details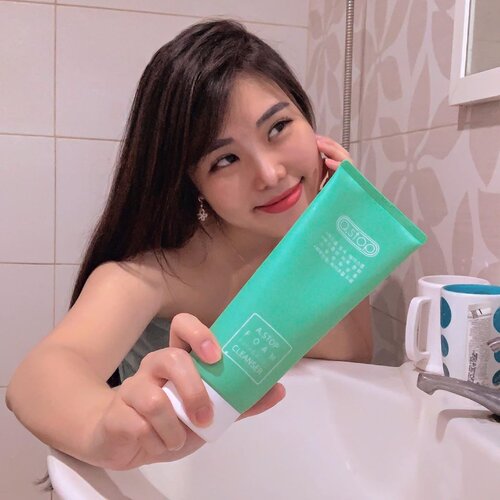 [SWIPE FOR BEFORE AFTER RESULT]
Here it is! The facial & body foam cleanser for acne skin from @a.stop2man ! I prove it by myself that this actually works to calm down acnes and redness!
⭐️ Decent tea tree scent.
⭐️ Only need few drops for whole face & body.
⭐️ Non-sticky feeling.
⭐️ Calm down redness & acnes in 5 days.
⭐️ Perfect for any skin type.
.
Fyi, I'm a dry skin survivor but this cleanser doesn't harm my skin at all.
.
Try it now from @hicharis_official , simply go to this link and get special price for this product!
.
http://hicharis.net/chelsheaflo/MT9
.
.
.
#beautyreview
#charisceleb
#hicharis
#astopman
#collaboratewithcflo
#ClozetteID

+ View more details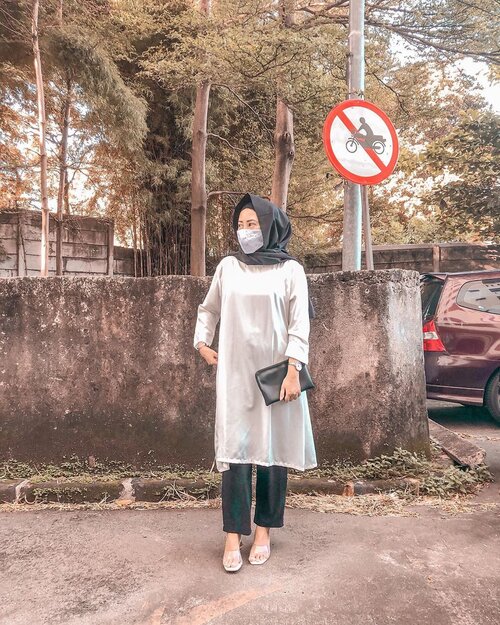 + View more details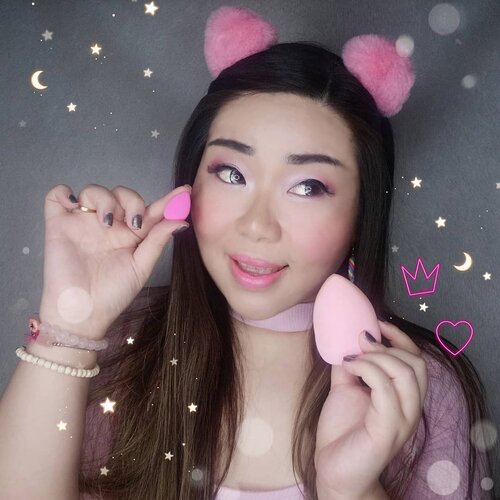 I admit that 90% of my reviews and products featured in my IGs are sponsored/gitfted, and while those factor never matter in how honest i am when reviewing them, i do still buy stuffs sometimes (rarely makeup and never skin care, but i still shop 🙊) and i'd love to review them too when i can.I bought this @brunbrun_paris because i ran out of sponge backup and recently began to use it. It's a pack of regular sized beauty blended inspired puff and a mini sized one and obvi i was attracted to the pink shades 🙊. They are a lot softer than i expected, very nice quality and they grow a lot bigger when you wet them. I love the big sponge but hate the fact that it's such a soft pink shade that you pretty much ruin it from the first use 😳. The smaller one is a but too thin in design and that makes it hard for me to grip (fyi, i am used to mini beauty blenders too and usually they are wider but shorter, apparently that is easier to hold) so it's not my fave.Price wise, it's actually in the middle, it's not too expensive actually, but as i am used to Miniso prices (for this price i can get a pack of 2/3 🙊, sorry i'm kiasu), i do find it a little bit too expensive, but it is a fair price for the quality. Will i repurchase? I would explore other sponges first 🙊, the unbranded ones, the Miniso ones and maybe the local branded ones - if i don't find anything that is comparable, i would definitely go back and repurchase this/Althea's one.Still recommended, if you are not as stingy as me 🤣.
#ReviewwithMindy
#brunbrunparis
#beautyblender
#makeupsponge
#pink
#makeuptools
#makeuptoolsreview
#beautybloggerid
#beautybloggerindonesia
#brunbrun
#brunbrunsponge
#makeupspongereview
#clozetteid
#sbybeautyblogger
#beautynesiamember
#bloggerceria
#bloggerperempuan
#bbloggerid
#indonesianfemalebloggers
#review
#influencer
#beautyinfluencer
#SURABAYABEAUTYBLOGGER
#girl
#asian
#beautysocietyid
#itsbeautycommunity
#indobeautysquad
#indobeautygram
#SURABAYABEAUTYBLOGGER
#surabayabeautyinfluencer
+ View more details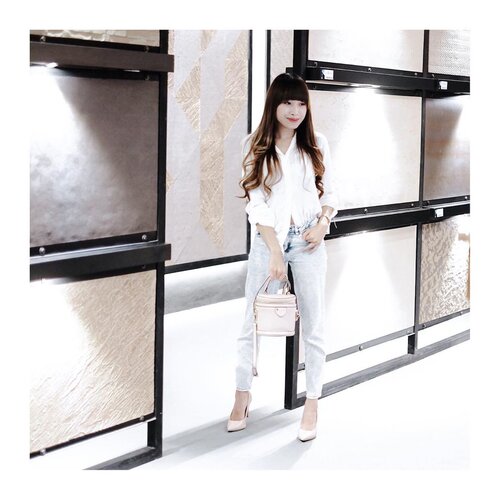 + View more details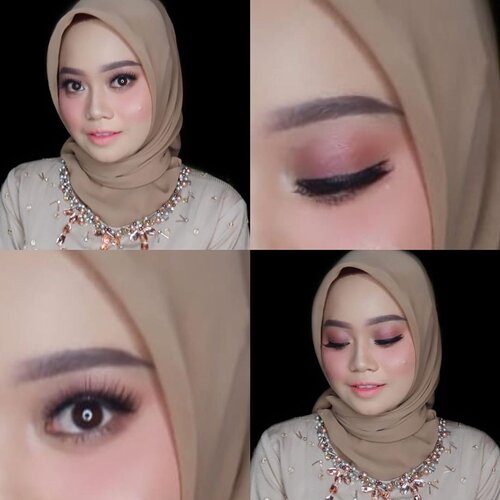 Tap to detail ceunah 🤪🤪🤪. Masih ga bisa move on dari make up wisuda @rinaastt_makeupart 😍 + baju yang detail nya cakep beet dari @tirabel_ 🥰. Fyi, baju ini bikin notif twit aku jebol, karena di tanyain mulu beli di mana 😳😳😳. Duh ga sabar mo nyobain look kebaya sama make up lain nya, seperti look nikahan atau resepsi wkwkk *sebenernya ini sebuah kode, Please peka wkwkwk. Sekian dan terimakasih untuk curhat malam ini, sampai ketemu di sesi curhat kecolongan lain nya 🤪🤪🤪
#clozetteid

+ View more details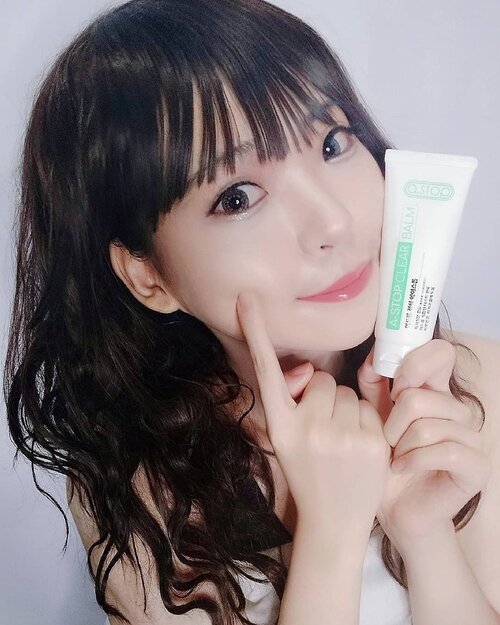 + View more details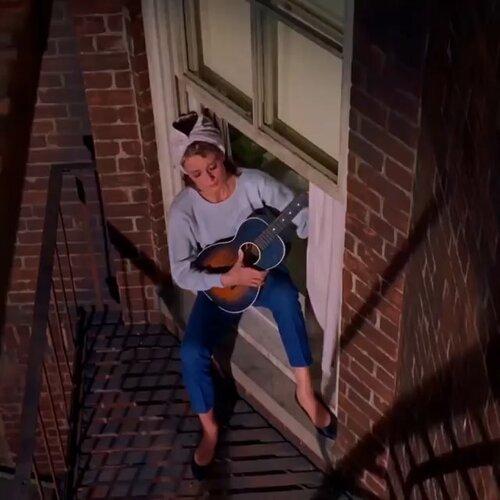 #KicasxMovie
Breakfast at Tiffany's (1961)
Romance - Comedy - Drama
•
Salah satu film-nya Mbak Audrey yang ICONIC banget dan emang everlasting. Kali ini udah berwarna yah, udah gak black & white lagi 🖤
•
Film ini cerita tentang kisah hidup si Holly Golightly (Audrey Hepburn). Party Girl dengan lingkup pertemanan Sosialita-nya. Cerita tentang gimana caranya survive di dalam hidup, cerita tentang ambisi, cerita tentang bagaimana harus hidup di masa sekarang tapi harus move on dari masa lalu, dan peringatan bahwa kita harus siap dengan masa depan. Dan masih banyak lagi pesan terselubung. Serius deh! Ini film looks-nya Glamour banget, terlihat haha-hihi, tapi kalo diperhatiin sebenernya "DEEP" banget. Aku pun nangis nontonnya. 😬😬😬
•
Satu yang unik dari Holly, dia suka banget ke Tiffany's. Karena Holly merasa 'healing' kalau pergi kesana. Iyaaaa, toko perhiasan itu loh. Opening scene film ini bahkan beneran kasih liat Holly sarapan di depan Tiffany's yang masih tutup. Iya lah, Holly kesana baru pulang party. LOL. Terus cerita Holly punya tetangga baru, writer yang ganteng gitu deh, Paul Varjak (George Peppard) 🖤
•
Kali ini sengaja aku posting potongan scene dari filmnya, biar kalian bisa rasaij juga vibes tahun 60-an. Well, these scenes are my favorite tho!
Video 1 : Scene Holly lagi nge-galau nyanyi lagi MOON RIVER di jendela Apartement nya, terus ternyata dari atas Paul ngeliatin. (Fyi, i love the song very very much. Ditambah ini suaranya Mbak Audrey asli)
Video 2 : NAH INI!!! Scene pembuka yang kasih liat Holly lagi makan roti + ngopi di depan Tiffany's. Termasuk Mbak Audrey pake baju hitam-nya Givenchy yang ICONI ITU ♥️🥰
Video 3 : Moment gemes pertama kali Holly ketemu Paul
•
•
•
#clozetteid
#AudreyHepburn
#breakfastattiffanys
#movie
#moviereview
#classichollywood
#vintagehollywood
#goldenage
#classicfilms
#silverscreen
#classiccinema
#oldhollywoodglamour
#hollywoodlegend
#georgepeppard
#goldenhollywood
#oldschoolcool

+ View more details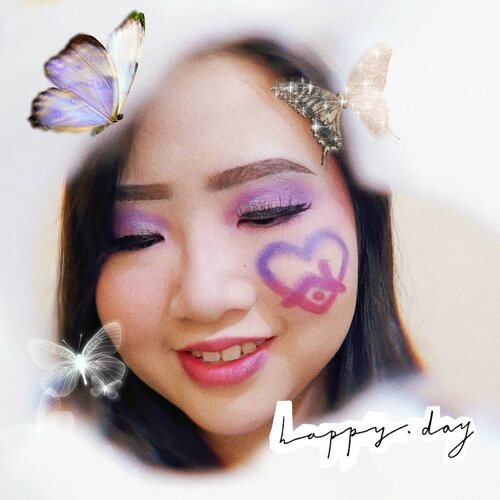 + View more details

loading ...
Back To Top