loading...
Search
863 RESULTS FOR POSITIVE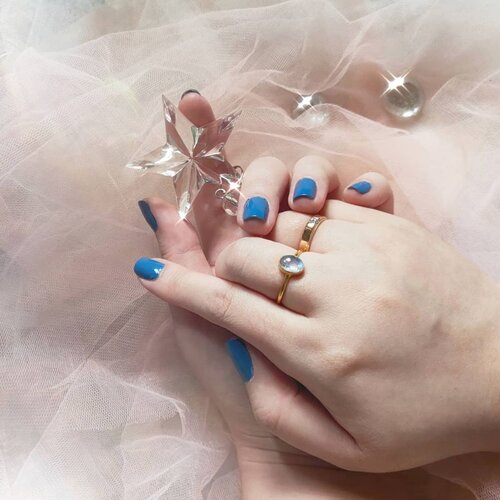 - Moonstone cultivates compassion and empathy. It helps us to tap into our intuition and enhances psychic abilities and clairvoyance. The creative and intuitive power of feminine energy is activated by the moonstone. The serene and tranquil energy of the moonstone also invites creativity, healing and motherly protection. -As much as i love my diamonds, i was traumatized by losing a few (both just the diamond or the entire ring) along the way and i just cannot deal with that 😥. Plus various kinds of gem stones and their beautiful powers and philosophy speaks to me so i truly love gemstones and prefer to collect and wear them for everyday life (i prefer to wear my diamonds on special days only as i am clumsy/forgetful and the only jewelry i wear even to sleep and shower is my wedding/couple ring).This is my first moonstone ring and my newest jewelry (that is not entirely costume), it's a Valentine's Day gift from me for me. I wear it so whenever i look af it, i am reminded of how strong - how much stronger i am than i ever know. How i am worthy and i am loved. How, at the end of the day, it is i who has to love myself first, the hardest and the best - because the one person who i can always rely and count on is myself.Btw, i am so SO proud of this pic, i think it's super beautiful and i definitely up my photography skill from 0 to errr 7 or so , quarantine really does have its positive sides too! Have a nice day everyone!
#moonstone
#moonstonering
#BeauteFemmeCommunity
#SbyBeautyBlogger
#clozetteid
#startwithSBN
#socobeautynetwork
+ View more details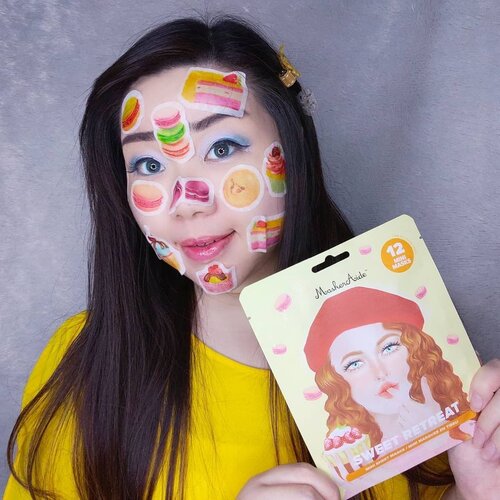 I honestly have mixed feelings about this mask set from @maskeraidebeauty - But let's start with the positives (because there are a lot of them!) :+ It's ridiculously cute!+ The concept is fun and it makes doing your mask fun, which is helping in my case because i don't particularly enjoy the hassle of applying facial mask 🤣!+ It has a sweet, tantalizing scent. I don't usually like strong scents when it comes to my skin care (esp if it smells like flower/baked goods/artificial fruit) but this one is so mouth wateringly sweet i forget to feel weird about it (but it has no negative side effect so no worries for me).+ It has thin sheet pieces and the serum is watery so the serum delivers fast to my skin and application time is shorter than regular, super wet, slimy sheet masks.+ It really works to make my skin hydrated without the overbearingly sticky and greasy effect most Korean sheet mask seems to give me.In the meantime i am concerned about :- How the sheet pieces are so thin yet there are a truckload of the watery serum left in the package, the amount of the serum (and it's really really thin and watery too, almost like water so you can totally spill it all over if you're not careful) left is really overwhelming and even though i use it all over my body+husband's i can't help to think most people would probably dump it? Seems like such a waste for me.- Since the sheets are so thin and in smaller pieces, they don't hold all that much serum (hence the leftover), i worry about how effective the mask set would be for drier skin that needs more hydration, they might not get the full potential of the mask because of the concept.However, it is still a great product that i will definitely use again, it's so much fun and you can even take selfies with them (as you can see, i got a bit carried away 🤣🤣🤣) so if you're interested you can get them at my Charis Shop (Mgirl83) for a special price or type
https://bit.ly/sweetretreatsMindy83To
directly go to the product's page 😉.
#SweetRetreatSET
#maskeraide
#CHARIS
#hicharis
#reviewwithMindy
#beautefemmecommunity
#koreancosmetics
#clozetteid
#sbybeautyblogger
#koreanskincare
@hicharis_official @charis_celeb
+ View more details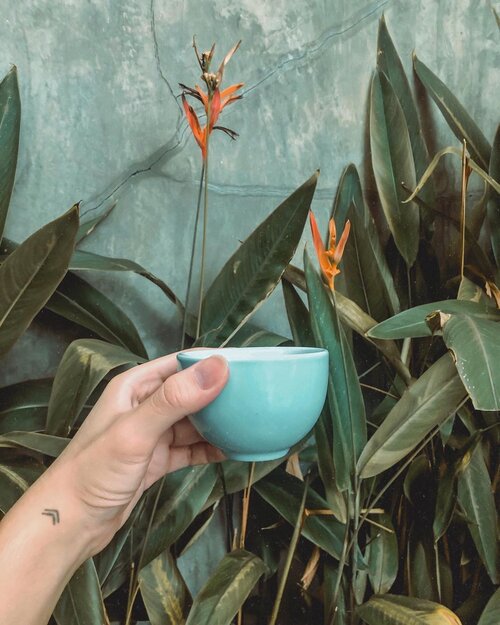 + View more details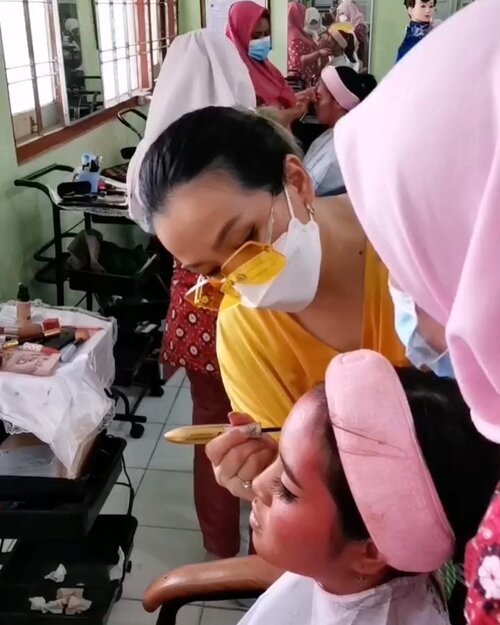 + View more details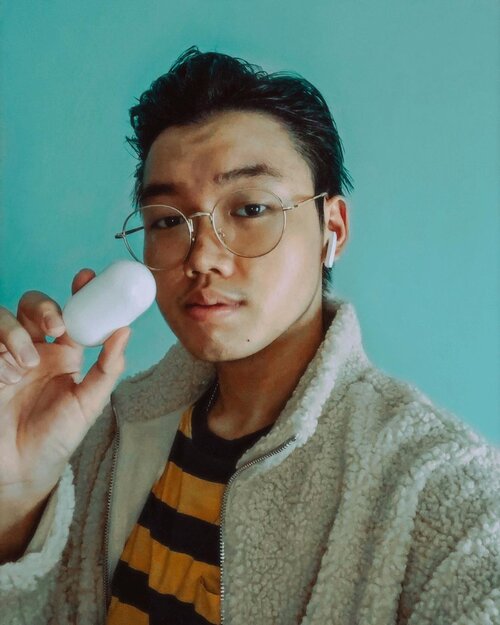 + View more details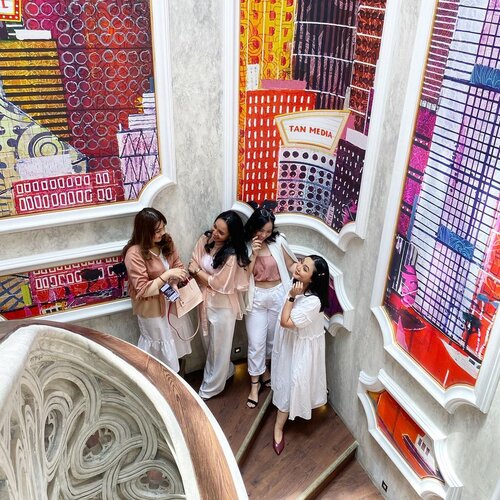 Your vibes attract your tribe. ..Aku percaya banget sama quote ini. Makanya sebisa mungkin selalu positive thinking, attitude, dan akhirnya orang2 disekitar pasti juga setipe. Kamu akan nemuin temen2 yang sefrekuensi, yang bisa walk the journey bareng. Beruntung bgt ku punya girlfriends & online fam yang sangat baik & supportive 🙌🏻✨...
#clozetteid
#28days28love

+ View more details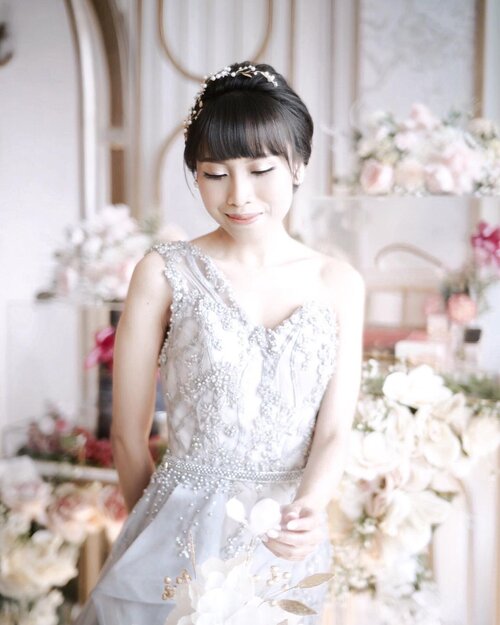 Officially twenty eight ✨
-
I'm really thankful for another year.
The world may not always be easy to live in, but I am thankful for another chance to be here, to breathe, to choose my direction, and to love and to be loved. I'm intent on highlighting the positive and offering the light I have to give to the world. I'm making the most of this lifetime, because it is my life, after all.
-
Honestly, sampe hari ini aku masih terima ucapan birthday dan e-day non stop. Bahkan sampe dgn hari ini, masih banyak kado dan cake yg dateng ke rumah. I'm never asking for that — temen" bener" dah idenya macem".
-
I feel so blessed !
Di usia yg baru ini aku bener bener belajar bahwa tidak perlu harus too famous, too controversial, being a social climber, rich or something like that buat org ttp stay dgn kita dalam keadaan apapun.
06.02.2021 ✨
...and here I am
Dengan segala seada adanya diriku, cara pandangku, dan dgn cara ngmgku. Mereka ttp ada d sini bersamaku. Thank you. Thank you. Thank you. I'm so thankful to have you ☘️
.
.
.
#clozetteid
#birthdaycake
#birthdaygirl
#bestmoments
#specialday
#specialdays
#bornday
#influencersurabaya
#influencerjakarta
#influencerindonesia

+ View more details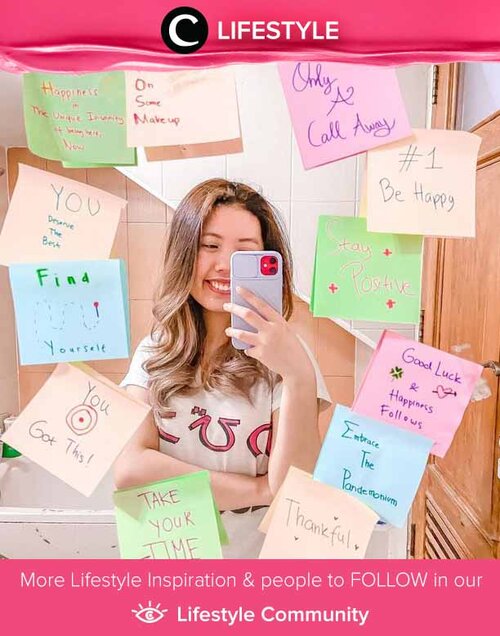 Fill yourself with positive affirmations and you are enough, Clozetters! Image shared by Clozetter @elvinasamantha. Simak Lifestyle Update ala clozetters lainnya hari ini di Lifestyle Community. Yuk, share momen favoritmu bersama Clozette.

+ View more details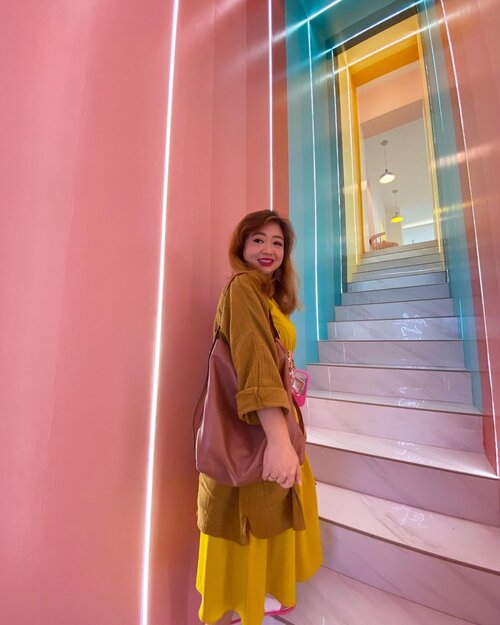 + View more details

loading ...
Back To Top