loading...
Search
10 RESULTS FOR TRYKIEHLS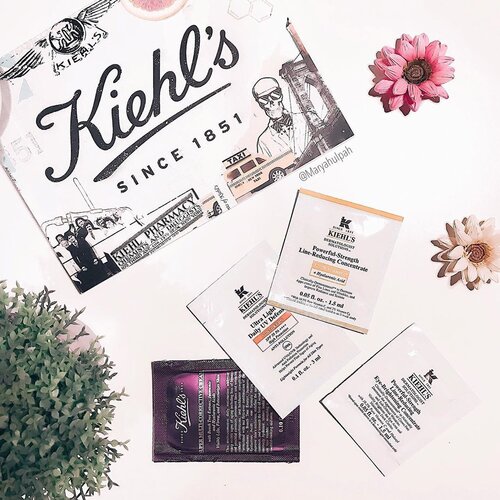 Yeay ini dia produk kiehls yang aku dapat. Saat ini memang skin concern aku itu aging. Walaupun usia masih di bawah 30, kita harus sudah mulai merawat kulit dengan produk aging karena untuk mengurangi timbulnya garis-garis dan meningkatkan elastisitas kulit. Jadi aku menggunakan produk @kiehlsid yang sesuai dengan skin concern wajahku saat ini.Kalian juga bisa langsung datang ke store @kiehlsid terdekat untuk skin consultation dengan skin expert. Jangan lupa sebut nama ku untuk bisa dapetin sample produknya gratis loh! Oh iya share experience kalian juga ya di instagram setelah konsultasi dan dapat sample produknya.Buat di kota kalian yang belum ada store Kiehls jangan sedih dulu, karena kalian bisa skin consultation via whatsapp dengan skin expert Kiehl's tapi belum bisa dikirim ya sample nya hihi, sample produk nya hanya ada di store Kiehl's. Selamat mencoba!
#kiehlsid
#TryKiehls
#TryBeforeYouBuy

+ View more details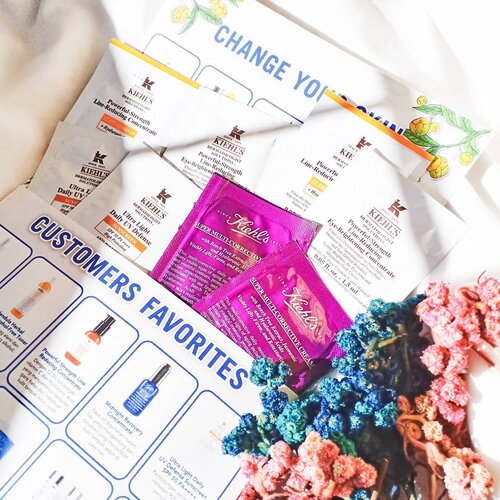 𝗟𝗨𝗖𝗬𝗦𝑳𝒆𝒕 𝒖𝒔 𝒄𝒉𝒂𝒏𝒈𝒆 𝒚𝒐𝒖𝒓 𝒔𝒌𝒊𝒏Senang sekali ada brand yang sangat thoughtful beginiJadi @kiehlsid sedang ada campaign bernama LUCYS tersebut yang memang ingin fokus treating skin concerns kalian; mulai dari 𝒅𝒓𝒚, 𝒐𝒊𝒍𝒚 & 𝒂𝒄𝒏𝒆, 𝒏𝒐𝒓𝒎𝒂𝒍 𝒕𝒐 𝒔𝒆𝒏𝒕𝒊𝒔𝒊𝒗𝒆 , 𝒂𝒈𝒊𝒏𝒈, 𝒅𝒂𝒏 𝒃𝒓𝒊𝒈𝒉𝒕𝒆𝒏𝒊𝒏𝒈.Feel free untuk datang ke store Kiehls terdekat kalian untuk melakukan consultation dengn skin expert disana, dan dapatkan samples buanyak kayak saya gini untuk dicoba. Kalau cocok, baru deh beli yang full size ya 💁 win win solution khaaan.Kayak saya ini, problem nya di aging jadi produk2 samples nya dikasih yang sesuai dengan masalah saya.Nanti kalau ke store Kiehls bilang aja aku pingin samples sebanyak tante 𝗧𝗵𝗲𝗯𝗲𝗮𝘂𝘁𝘆𝘄𝗶𝗺𝗽 wkwkGRETOOONGGGGGBuruan ditunggu lo sama tim Kiehls 👏☀️
#kiehlsid
#trykiehls
#trybeforeyoubuy
+ View more details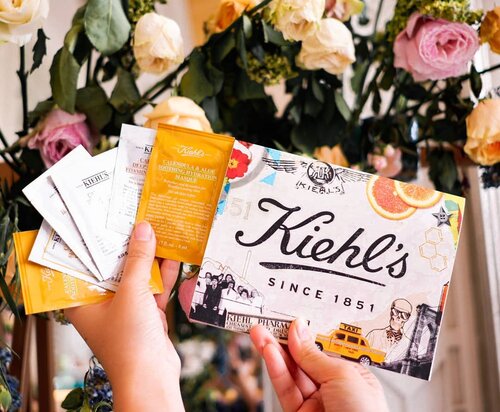 + View more details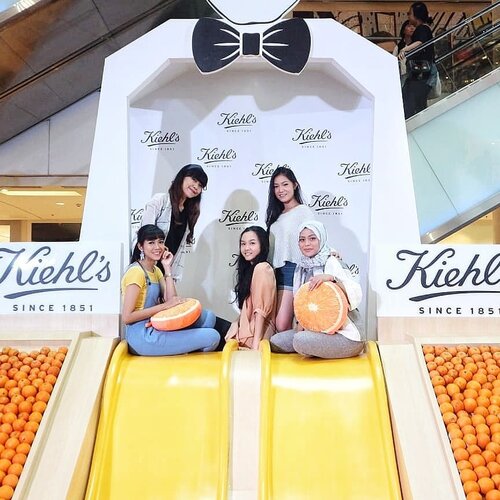 + View more details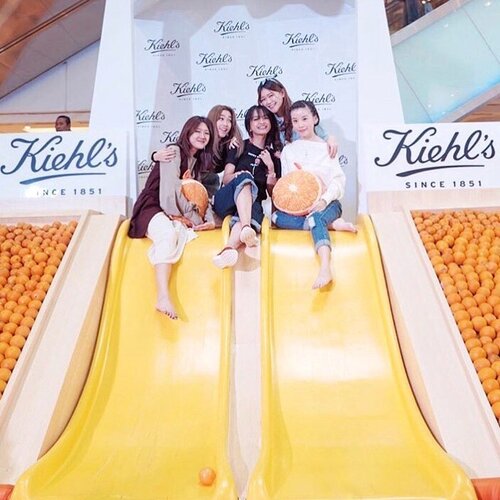 + View more details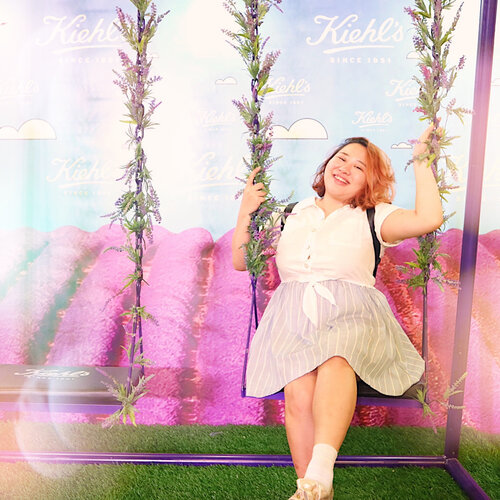 Happy place = happy child 🌸✨
Jadi kemarenan aku main di
#KhielsNaturePlayground
yang ada di @grandindo East Mall
Disini kalian bisa main & foto2 cantik disini, gak cuma itu loh! Kalo kalian ikutin games nya kalian bisa dapetin banyak sampel & travel size dari @kiehlsid 💖💖
Buruan kesana!! Karna playground ini cuma ada sampe tanggal 2 September aja 👯
#TryKiehls
#KiehlsID
+ View more details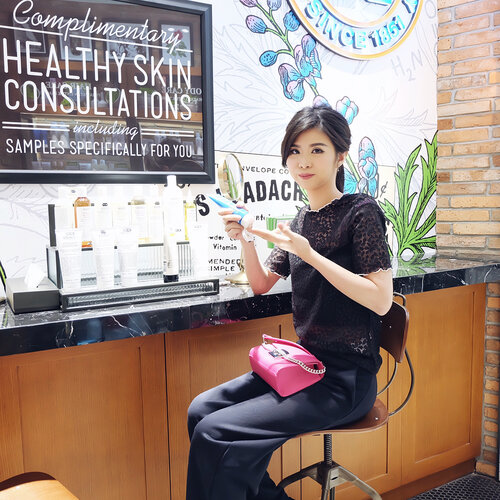 Finally I got new Clearly Corrective Dark Spot Solution. yay! 🤩 This is my holy grail (its my 2nd time) I will review soon!.I really love @kiehlsid boutique at @pakuwonmallsby 💕There is a Skin Lab for consultation about skin & hair problem and try their products..
Thanks for inviting and having me! @leeriady.GUYS, KIEHLS MAU BAGI2 GIFT SETS SENILAI IDR 1,500,000.Caranya tinggal comment aja di postingan ini, problem kulit apa yang sekarang sedang kalian alami dan produk apa yang ingin kalian coba dari Kiehls? Atau kalian boleh share pengalaman kalian selama pakai Kiehl's.Jawaban kalian ditunggu dan nanti Kiehl's sendiri yang akan pilih jawaban terbaik dari kalian dan akan diumumin di akun IG-nya @kiehlsid di tanggal 15 Juli 2018.Good Luck Guys! 👍🏻.
#kiehls
#kiehlsid
#trykiehls
#clozetteid
#boxynotes

+ View more details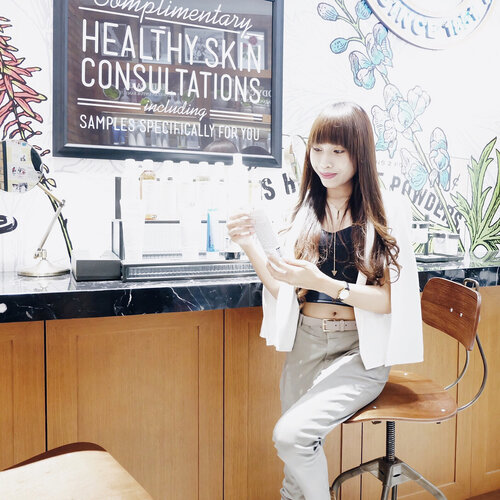 Wow —Congratulation to @kiehlsid for the Grand opening of their 3rd branch (in Surabaya) at Pakuwon Mall 😍.This is the biggest branch in Southeast Asia ! (If I'm not miss heard) because there's a skin test corner and cleansing test corner 👏🏻.Some of people ask me today, it is free? (for skin test and cleansing corner) ofc ! It's free. So, you can choose the right skin care for your skin face problem 👸🏻.Attention Please !Nah td ada yg DM aku blg, Kiehls mahal ce. Tenang gengsque tercyinta. Kalian bisa komen d foto aku ini sebanyak"nya, ttg skin problem kalian apa sih. Nanti bakalan ada free shopping worth 1.5 Mill buat influencer + 1 followers yg terpilih. Uhalala ~Mayan kan shay 😍 Yuk pada komen !.Well, I want to say thank you to @kiehlsid team, especially @leeriady for inviting me and the warmth greeting 🌻..
#trykiehls
#kiehlsid
...
#clozetteid
#kiehls
#grandopening
#events
#potd
#ootd
#ootdstyle
#ootdshare
#ootdfashion
#fashion
#style
#instagram
#blogger
#bloggerindo
#influencer
#뷰티블로거 #대한민국 #서울 #제주 #유행 #라이프스타일 #구성하다

+ View more details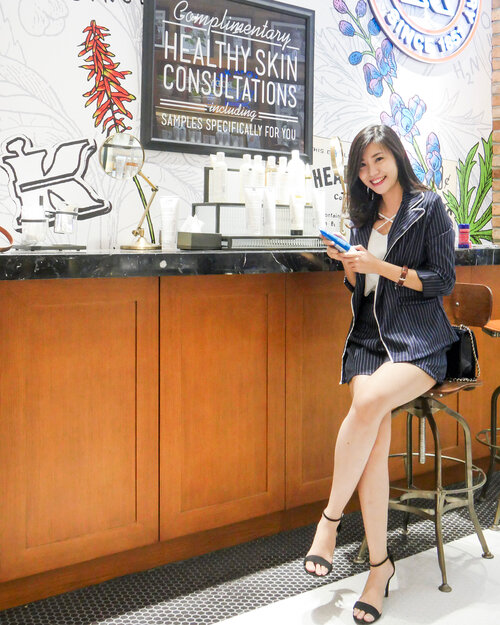 I was first knew Kiehls when i lived in Singapore and love them!I like how they provide free consultation, skin check and samples to try at home first! They have wide range of products to cater every need! My all time fav are the Calendula Series and Elixir Hair Serum. And during @kiehlsid 3rd branch grand opening at Pakuwon Mall, Surabaya, beside Elixir, i also bring home Midnight Recovery Concentrate and Clearly Corrective Darkspot Solution (which happen to be their best seller too). Will review them on blog soon.
Don't forget to drop by, check your skin for free and get the right products for your skin.
What's your favourite Kiehls products? Or the products you wish to try? Comment down below and who knows you're the lucky follower to stand a chance and get Kiehls gift sets worth of 1.5 mil rupiahs!❤️❤️ and once again congrats @kiehlsid, thank you for having me.
.
.
.
#kiehlsid
#trykiehls
#kiehlsindonesia
#kiehlsyorker
#potd
#lotd
#blogger
#influencer
#surabayaevent
#projectcollabswithangelias
#sbyevent
#clozetteid
#skincare
#kiehls
#makegirlz
#finestapothecary
#eventsurabaya

+ View more details

loading ...
Back To Top