loading...
Search
110 RESULTS FOR LITTLEBLACKDRESS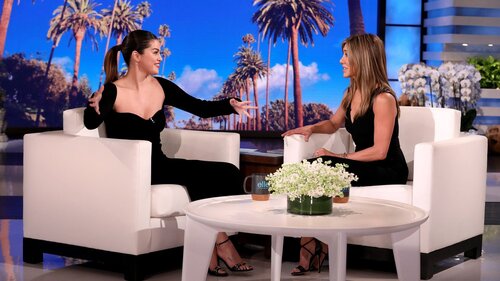 The duo's Ellen Show appearance proves the fashion failsafe always looks good, whether you're Gen X or Z.
Simak juga artikel menarik lainnya di Article Section pada Clozette App.

+ View more details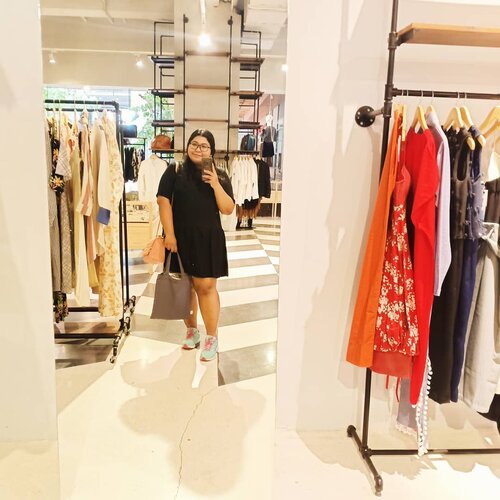 + View more details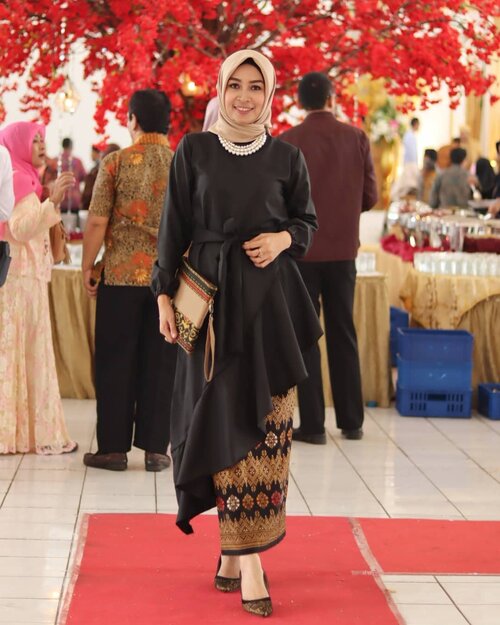 Simpel dan praktis, begitu kata Coco Chanel saat menciptakan Little Black Dress (LBD) pertama kali, di tahun 20-an. Kehadiran gaun hitam sederhana namun elegan. Yang kemudian mematahkan pendapat bahwa warna hitam hanya dapat digunakan saat duka kematian.Simpel dan praktis, begitu juga ootd maWii hari ini. Berkat baju kemarin yang masih wangi dan memang modelnya yang bisa dipakai berbagai kesempatan...pedelah maWii berangkat kondangan. Sudah, tak perlu lagi banyak hiasan. 💕. 👗 @mawii.store..
#fashionfile
#blackdress
#clozetteid
#mawiistore
#fashionblogger
#tunik
#ootdhijabindo
+ View more details
Last night outfit was dope ! I love simplycity, classy and elegance. Last night wedding theme is international javanesse wedding, i guess ? Because the bride wearing long black kebaya.
How lucky i am to have this little black dress that is versatile.. Yet it bring simple, classy and elegan vibes like a javanesse princess with black kebaya kutubaru.
Swipe for detail outfit.
#clozetteid
#clozettehijab

+ View more details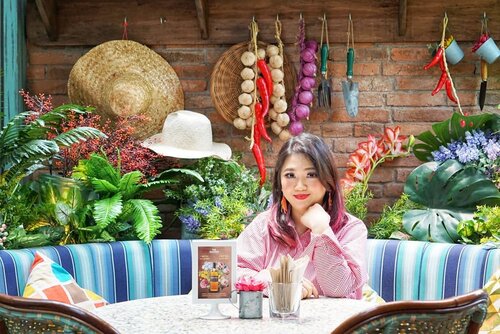 Selamat pagiiii, I seeeee youuuuu 😁
Belakangan seneng bgt nontonin TVN Movies, mulai dari Little Black Dress, Familyhood, sampe Killing Toon. Secara gw agak males ntn serial yang notabene lama dan bisa berhari-hari baru kelar, jelas movies atau film sekali habis lebih bisa ditonton, itupun kadang harus di pause bbrp kali sambil ngurusin anak2. Belum lagi kalau ada adegan yang super serem dalam arti kata sesungguhnya atau ehm ehm, harus di skip, mute, dsb 😅
Kalian emak2 lain gimana? Siasatnya bisa nonton saat punya anak-anak kecil dirumah yang super kepo, apa aja ditanya, "ma kenapa dia jahat?", "ma why he is doing?", "ma what is that/this?", trus pertanyaan yang paling endeus "ma, what happen next?" Atau statement, "it's my turn to watch, this is boring"..... Mood nonton hilang.
#kids
#momslife
#hello
#ClozetteID
#merenung
#selamatpagi
#jakartalife

+ View more details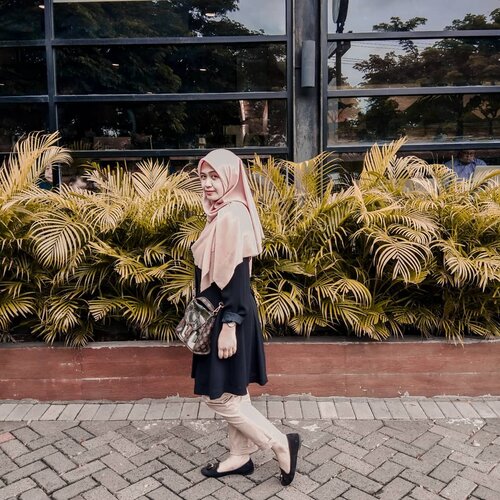 Aku dapet little black dress ini dari thrift shop yang aku ceritain di story kemarin dan masih ada 3 baju lagi yang sama sekali nggak mengecewakan. I love thrift shoping ❤ and i would do it again !
#recyclestyle
#clozetteid
#modestfashion

+ View more details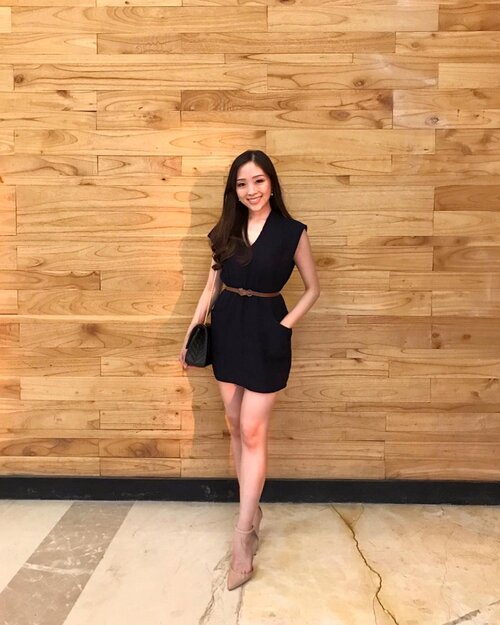 + View more details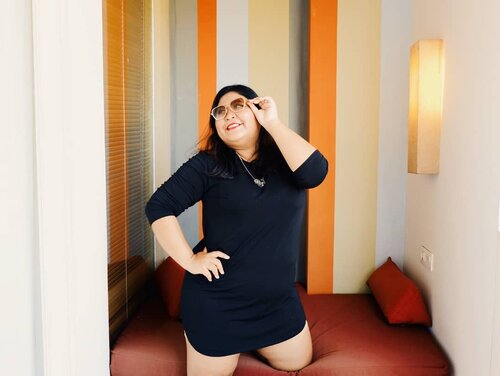 Still remember my conversation with my mom last week. For the first time in 5 years, she asked about my love relationship.
This year taught me so much about love. I've been hurt, rejected, and also broken hearted. My closest friends knew how I deal with it in this 5 months.
I found someone that love me so much while we couldn't be together because a classic reason....which is our belief. 😂 I played Tinder (oh, I'm not ashamed to admit it, LOL), had dates, and chat with many men.
But the best thing is I learnt to love myself more and more. Learning something beside beauty and I really love them. Being closer with my family and friends. Got so many experiences and met good people. Learnt to forgive people who hurt me before.
Well, in the end, I only told her that I'm fine. I'm single and happy about that. I still pursue my dreams. For now, I want to focus with myself but still don't mind to hang out with man someday.
I didn't want her knew how struggle this year for me. Because now, I'm really happy with myself after what happened in past 12 months 😂
So yeah, thank you, next.
Yah, aku jadi curhat deh. 😂 Kalau kalian bagaimana? Apa yg 2018 ajarkan pada kalian?
#vinapiknik
#vinaootd
.
.
.
#2018
#2018taughtme
#laugh
#happy
#ootdfashion
#ootdindo
#ootdfashion
#chicstyle
#plussizeootd
#plussizestyle
#plussizefashion
#plussizemodel
#plussize
#plussizebali
#plussizeindonesia
#plussizeinpiration
#plussizebeauty
#bigsizeindo
#bigsizebali
#bigsizemodel
#bigsizeindonesia
#clozetteid
#balilife
#hotelinkuta
#lbd
#littleblackdress
+ View more details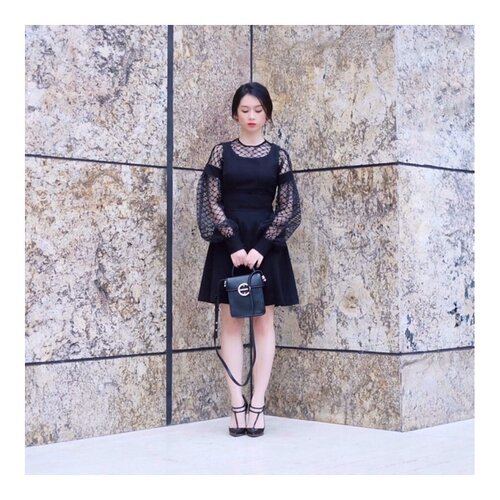 + View more details

loading ...
Back To Top