loading...
Search
54 RESULTS FOR MORNINGROUTINE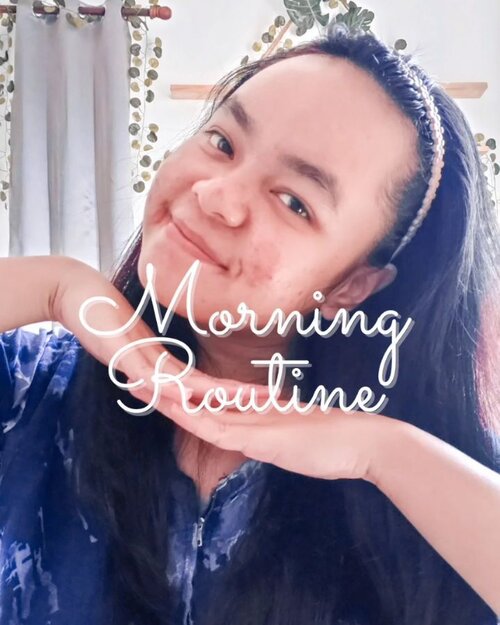 Good Morning!Anggep aja ini postingnya dari jam 7 lah ya hahahah maklum kan butuh waktu dikit buat edit 🤓Ini skincare routine aku dari beberapa hari lalu, sama aja pagi sama malam.Toner : @airnderm Ampoule + moisturizer : @somethincofficial Serum : @scarlett_whitening Ada yang pernah atau lagi pakai skincare ini juga? Share dong di komen 😆
#morningroutine
#skincarelokal
#skincareroutine
#clozetteid
#tuesdaymood
+ View more details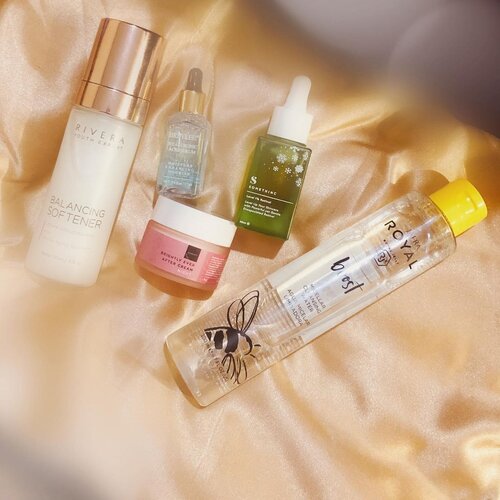 Lagi nyobain rangkaian skincare 𝘮𝘰𝘳𝘯𝘪𝘯𝘨 𝘳𝘰𝘶𝘵𝘪𝘯𝘦 baru soalnya FINALLY skincare2 yang lama udah mau habiss biss bisss 🤭. Sejujurnya difoto ini ada 1 skincare yang lupa kefoto yaitu ROYAL JELLY serum dari Jafra yang lagi aku cobain tapi tinggal 2x pake lagi abis sepertinya-- otw repurchase soalnya kebetulan cocok banget dikulit 🥲. T𝘢𝘱𝘪 𝘨𝘢𝘱𝘢𝘱𝘢 𝘥𝘦𝘩 𝘥𝘦𝘮𝘪 𝘨𝘭𝘰𝘸𝘪𝘯𝘨 𝘭𝘪𝘬𝘦 𝘢 𝘴𝘩𝘪𝘯𝘪𝘯𝘨 𝘴𝘵𝘢𝘳 ✨. Anyway produk yang aku baru coba tuh dari berbagai jenis varian serum sama pelembab . Ada micellar water dari Jafra -- ini makenya gantian sama stock micellar water aku yang lain. Karena di rumah masih ada 2 botol lain tapi menurutku gapapa kalo micellar water dipake ganti-gantian so yeeaaah🤭. Terus aku ada @somethincofficial retinol berhubung ini mild bgt di kulit akuu, jadii aku suka pake di pagi hari juga dengan catatan aku jaga banget biar ga terpapar langsung sinar matahari mukanya selama 2 jam setelah pake produk ini. Terus ada @breyleeid hyaluronic acid serum biar kulit aku 𝘴𝘵𝘢𝘺 𝘩𝘺𝘥𝘳𝘢𝘵𝘦𝘥, @riveracosmetics balancing softener as first essence/ toner yang aku pakai setelah micellar water. And lastly, moisturizer terbaru dari @scarlett_whitening . Yang difoto ini Day Cream nya . Aku juga punya night cream nya. Eh.. terus baru inget juga ada 1 produk yang gak kefoto juga karena udah nyaris EMPTIES dari @mamaschoiceid yaitu daily protection moisturizer with SPF 25++. Nanti aku bakal review 1-1 ya produk yang baru aku coba, yang ada difoto ini 💕❤️
#clozetteid
#morningskincare
#morningskincareroutine
#morningroutine
#morningvibes

+ View more details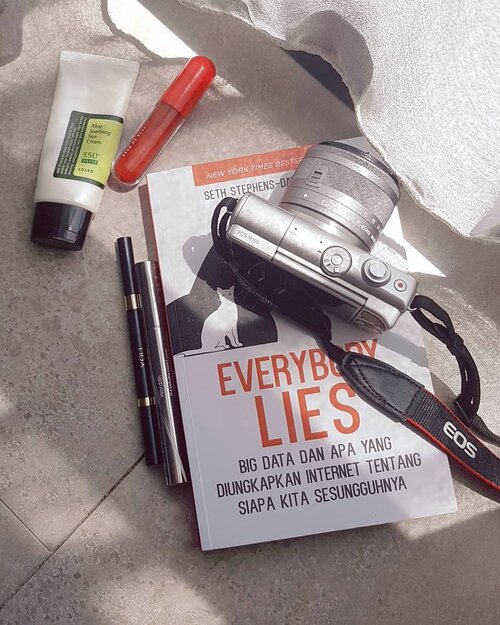 🌷Morning Routine🌷Nggak ada sejarahnya saya suka begadang. Saya morning person sejak lahir (well, tentu ada masanya sleepless nights nggak bisa dihindari).Alarm pertama saya bunyi pukul 4.15 pagi. Tapi biasanya saya sudah melek sebelum itu untuk kemudian tidur lagi.Itu sebabnya ada alarm kedua pukul 4.40 pagi. Kali ini harus bangun karena udah Subuh. Kalau lagi mens ya nunggu alarm ketiga.Jam 5 pagi. Ini waktunya mulai beraktivitas. Saya biasanya pakai untuk nyuci baju atau nyetrika atau nulis atau nyicil ngerjain personal project. Kalau lagi males ya baca buku aja. Ditemani secangkir coklat panas atau kopi.Saya paling suka jam-jam ini. Matahari sudah muncul dan aroma fajar masih tersisa. Jamnya otak saya paling fokus dan ide-ide bermunculan.Jam 6 pagi saya sempatkan scrolling Twitter atau Instagram sebentar. Siapa tahu nemu sesuatu yang menarik. Saya juga sempatkan baca newsletter hariannya @catchmeupid (mau salim sama tim kontennya dong!).Sampai alarm berikutnya bunyi, waktunya mandi kemudian pakai skincare & makeup untuk ngantor jam 7.40 pagi.Lalu kerja, pulang, tidur. Besoknya klik tombol 'Repeat'.---
#ClozetteID
#morningroutine
#bookstagram
+ View more details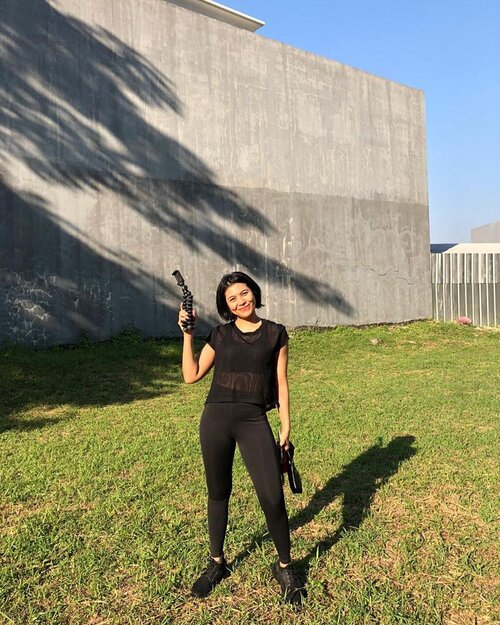 + View more details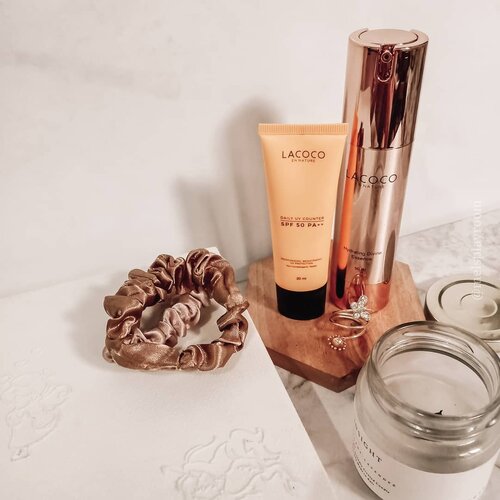 + View more details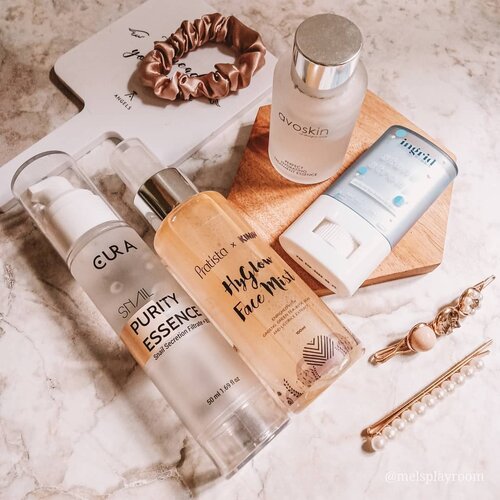 + View more details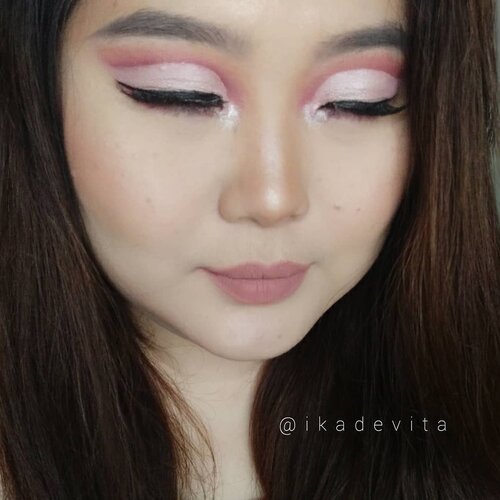 + View more details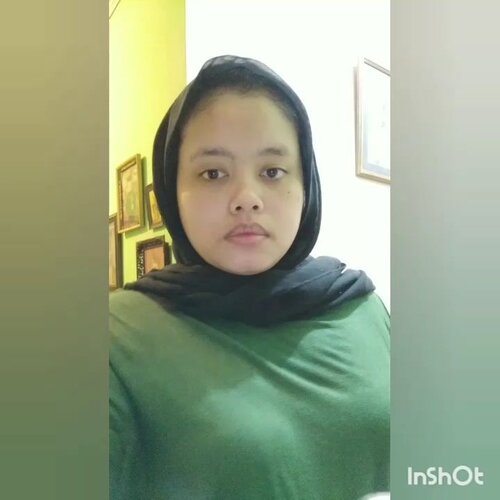 + View more details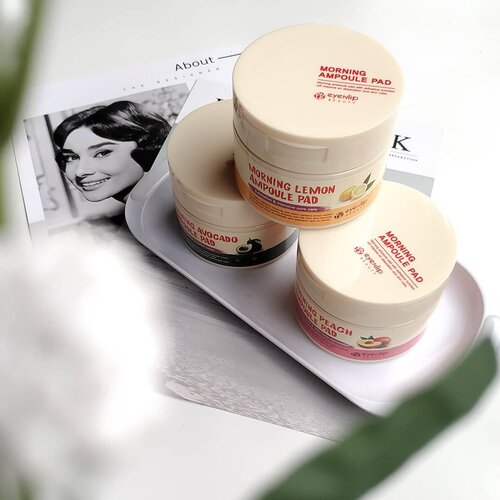 Good Morning my dear friends ... Today I want to review one of the products that I've been using in my morning ritual this past month. That's Eyenlip Morning Ampoule Pad! I got this product earlier this year, I got all three variants.
.
🍑 Peach to improve skin tone.
🥑 Avocado for calming & trouble relief.
🍋 Lemon for exfoliation & intensive pore care.
.
I used the Peach one. It's not like most pad products which usually contain 30-50 pad, this product contains 100 pad! That's a lot right?
.
100 super soft cotton soaked 120ml essence. The essence has water like consistency, doesn't feel sticky at all. With fresh peach scent, I really love it! The smell is immediately energized! That's pretty great to starting my morning.
.
The pads material is very thin and fine, so it's a bit difficult to take, but don't worry because there is tweezers included to make it easier.
.
Contains peach extract which helps to improve skin tone. I also saw the artemisia content in the ingredients list, this is a very good content for my sensitive skin & acne prone. It gives a calming and soothing sensation.
.
How the results after using this ampoule pad for a month? It really makes my skin look brighter, even I have felt the results since the beginning of using it. It doesn't break my acne prone skin out or make my hormonal acne worse. Even though it's called a morning ampoule, it doesn't mean that it can only be parted in the morning, I use it whenever my skin needs it, but I like to use it the most in the morning. I felt something was missing if I didn't include it in my morning rituals.
.
.
@eyenlip
@beautynetkorea
#eyenlip
#eyenlipmorningampoulepad
#eyenlippad
#eyenlipreview
#eyenlipkorea
#eyenlippeachmorningampoule
#eyenlipavocadomorningampoule
#eyenliplemonmorningampoule
#pad
#kbeauty
#beauty
#skincare
#brightening
#acne
#calming
#porecare
#skincare
#skincareroutine
#skincarecommunity
#clozetteID
#koreanskincare
#kskincare
#koreanbeauty
#morningroutine
#amroutine

+ View more details

loading ...
Back To Top