loading...
Search
244 RESULTS FOR TRANSPARENT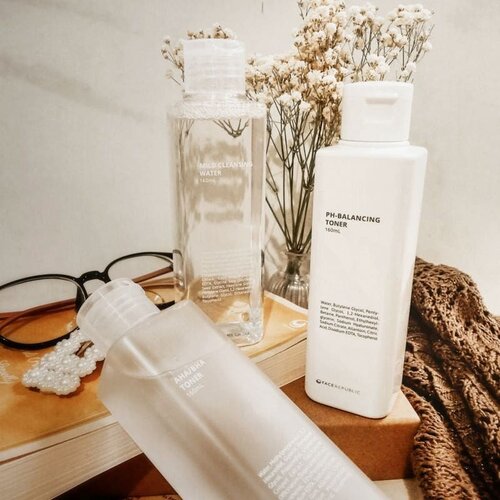 New skincare regime from @facerepublic to prep your skin before being applied of
#skincareroutine.
Here are the steps.
➖
• Mild Cleansing Water
Works as first cleanser to strip away any makeup, dirt, or excess oil of daily activities. It's truly mild with minimal ingredients, even eye friendly.
➖
• AHA/BHA Toner
I'd like to award this as THE MILDEST EXFOLIATING TONER I've tried. This toner is also claimed SAFE for pregnancy and breastfeed mom since the acid dosage is at the lowest percentage. But of course, consult with your obgyn for trusted advice.
This toner didn't give me any tingling sensation as common
#exfoliating
#toner
will do. My skin which usually can not accept any acid like this, now surprisingly befriend with this toner. So I guest this toner will suit to those who are the first timer in trying chemical exfoliation
➖
• pH Balancing Toner
After clean up your skin with exfoliating toner, it is a must to add hydrating toner afterwards. This toner give enough hydration but not too indifferent.
All texture comes in transparent liquid with no scent at all. The products are also free from paraben, alcohol, benzophenone, chlorphenesin, and cruelty free as well.
Read the thorough review in my blog by clicking the link on bio. Or visit the May's Blog highlight story.
Pureprep Trio
https://hicharis.net/melsplayroom/M48
#facerepublic
#skincare
#PureprepTrio
#CHARIS
#hicharis
@hicharis_official @charis_celeb
.
.
.
#kskincare
#fridayfaves
#kbeautyaddict
#koreanskincareproduct
#koreanskincare
#kbeautyskincare
#kbeautyblogger
#beautycommunity
#igskincare
#365inskincare
#iloveskincare
#crueltyfreeskincare
#skincareflatlay
#flatlayoftheday
#beautyflatlay
#beautyfavorites
#skincareobsession
#skincaredaily
#skincareaddiction
#takecareofyourskin
#hydrateyourskin
#clozetteid
+ View more details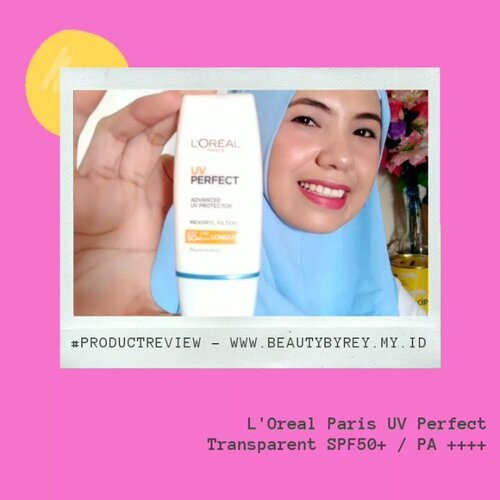 + View more details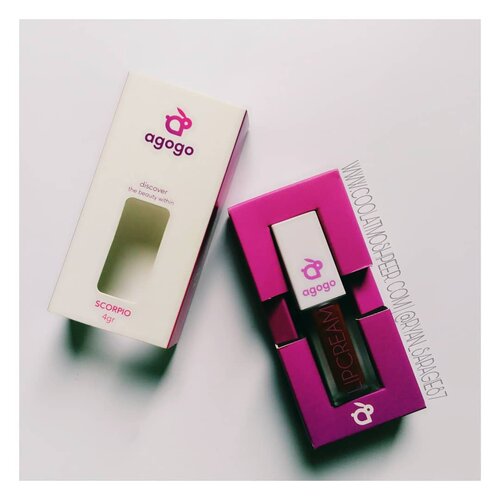 Met siang warga igeh, pakabar nih? Insya Allah baek smua ya 😊 Btw siang ini aku mau racunin klian sama lipen merah (lagi & lagi) dan kali ini dr brand @agogo.official yg merupakan brand kosmetik lokal pendatang baru & brand ini sudah terdaftar di BPOM ya gaiz. So...brand Agogo ini udah rilis beberapa produk & salah satunya adalah Agogo Lipcream ini. Btw lipcream mereka tuh sejauh ini ada 3 shade yang dinamai dengan nama zodiak seperti Gemini dgn warna coklat nude, Virgo warna pink & Scorpio warna merah keknya yg aku punya inih.So lipcream ini dilengkapi box kertas yang keliatan unik & keren, jujur nih sedikit berbeda dgn lipcream lokal kebanyakan. Untuk tabung lipcreamnya berbentuk kubus transparant plus ada aplikator doefootnya juga. Btw lipcream ini punya berat 4gr.Lipcream yg punya kandungan Beeswax, Abyssinian Oil & Vit E dll ini dpt melembabkan secara extra, menutrisi, menjaga bibir agar gak mudah kering plus dgn usapan warna yg exlusive. Untuk texturnya menurutku lebih kearah velvet matte gitu jadi dia terasa gampang buat dipulaskan, gak gumpal & warnanya juga pigmented banget. Btw lipcream ini gak langsung kering gitu ya jd kita harus nunggu tp gak lama kok (gak slama kamu nunggu dihalalin sm si doi) wadiwaw .Karna hasilnya emang velvet finish jadi dia gak bikin bibir kering ataupun sampe ketarik gitu tapi sayangnya dia gak kissproof jadi masih gampang transfer, udah gitu juga kurang waterproof sehingga agak mudah bubar barisan jalan tp stainnya masih adalah tersisa. Kalo mau lebih intens bisa ditouch up lagi.Enaknya karna lipen ini warna merah jadi bisa dibikin 3 style gitu mulai dr ombre lips, natural lip & bold lip (detail cek slide terakhir). Lipcream ini dibandrol seharga 150K masih agak mehong untuk ukuran lipcream lokal hehehe....Btw klian udah cobain blom? 😉.
#Agogo
#Lipcream
#VelvetMatte
#RedLips
#RedColors
#Makeup
#Cosmeticts
#Beautybloggerindonesia
#hijabblogger
#clozetteid
#SBN.
#매트립 #립메이크업 #립크림 #립매트 #세미매트립스틱 #코스메틱 #메이크업 #블로거 #뷰티 #뷰티그램 #뷰티블로거

+ View more details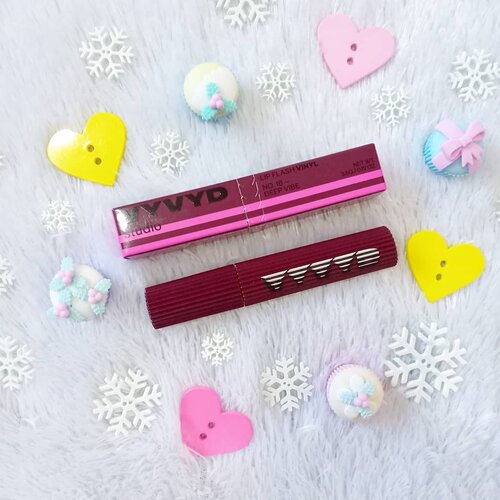 The lippe that caught so many people's attention when i wore it in a post a few post away 😀 , the deep juicy berry lip is the Lip Flash Vynil no 16 (Deep Vibe) from @vyvydstudio !This is the first time i am introduced to the uber fun brand and boy i'm in love 😍😍😍! Vyvyd Lip Flash are available in Matte and Vynil (glossy) with vast variant of colors, although matte lipstick will probably always have a place in the world, i personally have always loved juicy, glossy lips more than anything - that's why i gravitated towards the Lip Vynil.For a gloss, it's actually a lot more pigmented than i expected, but as they said it is meant to be slightly transparent and glass looking (so if you want a totally full coverage i suggest you layer it with a similar lip color underneath). It has a unique wand that's a bit stiff and takes a while to get used to, but it is made that way for you to be able to line your lips neatly.I love the juicy, moisturizing formula that is very comfortable and non sticky, and a pleasant surprise is when the gloss has fade away, it leaves a beautiful stain on your lips so you don't actually have to retouch all the time! I would personally add a clear gloss if i'm feeling lazy after a meal or so 😉. More details will be on my next post - if you are drooling over this juicy lippie then make sure you grab them (available in lighter, more neutral colors too if you are not into deep shades like me) only at my Charis Shop (MGirl83) or type
https://bit.ly/lipvynilMindy83
. 💋💋💋.
#vyvydstudio
#vyvydstudiolipflashvynil
#lipflash
#lipflashvynil
#charisceleb
#reviewwithMindy
#kbeauty
#koreanmakeup
#koreanbeauty
#lipgloss
#koreancosmetics
#kcosmetics
#clozetteid
#sbybeautyblogger
#beautynesiamember
#bloggerceria
#beautysocietyid
#bloggerperempuan
#bbloggerid
#indonesianfemalebloggers
#review
#lipstickaddict
#influencer
#beautyinfluencer
#SURABAYABEAUTYBLOGGER
#endorsement
#endorsementid
#endorsersby
#openendorsement
+ View more details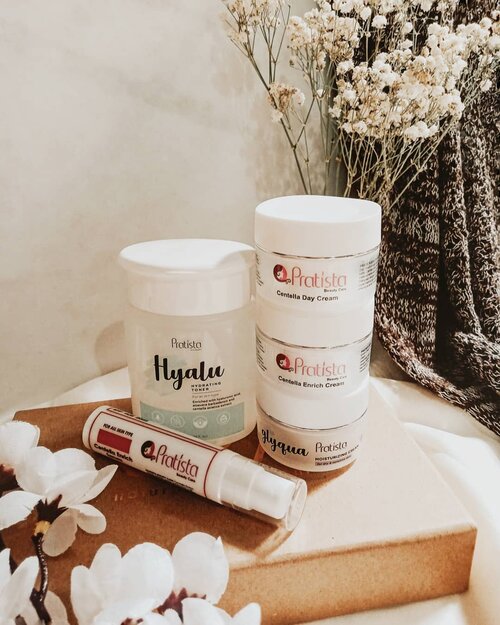 #saturdayskin
goes to @pratista.official. Been using these for few times and here I could say: 💦 Hyalu Hydrating Toner
Empowered by hyaluronic acod, aloe vera, and centella asiatica extract. The texture is watery gel, neither too runny nor too thick. Quickly absorb into skin and really hydrates my skin well. But, the scent is a bit unpleasant to me. Thankfully the scent vanish quite soon. 💦 Centella Enrich Serum
If most serum's color is transparant or white, this serum has brownish color with gel-ish texture. Made by centella extract, the scent is not disturbing. My verdict for this serum just so-so, since it didn't cause any trouble to my skin, but not yet seeing any impressive result despite hydrating my skin. 💦 Centella Day Cream & Enrich Cream
The uniqueness of these creams lays on their foamy texture. It is really fluffy and I think most skin type will like it. Non sticky or greasy at all, fit to oily skin, IMO. I do like them but my combi skin likes the following moisturizer cream. 💦 Glyqua Moisturizing Cream
I ever reviewed this few days ago because I'm so in love with its texture and the effect on my skin. Yes, it is purposed to treat dry & sensitive skin and my skin does really like it. The watery gel texture send enough moisture and chill my skin. My new HG for moisturizer.
#pratista
#skincare
#skincaredaily
#takecareofyourskin
#skincarefirst
#skincareroutine
#skincareblogger
#skincareblog
#skincareenthusiast
#skincareregime
#skincarethread
#skincare101
#igskincare
#igtopshelfie
#topshelfbeauty
#instaskincare
#iloveskincare
#skinfluencer
#skincareessentials
#skincareproduct
#flatlay
#flatlayoftheday
#skincareflatlay
#beautyflatlay
#aesthetic
#aestheticallypleasing
#idskincarecommunity
#jakartabeautyblogger
#clozetteid
+ View more details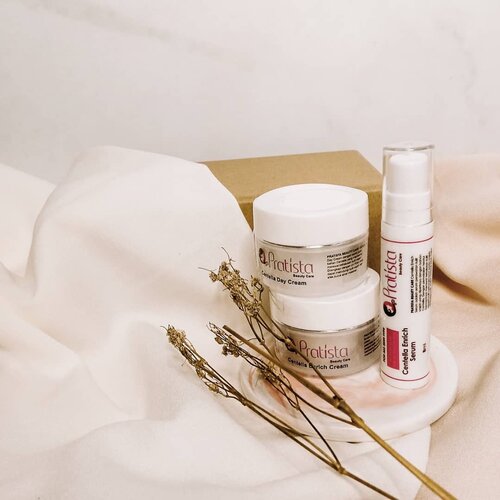 + View more details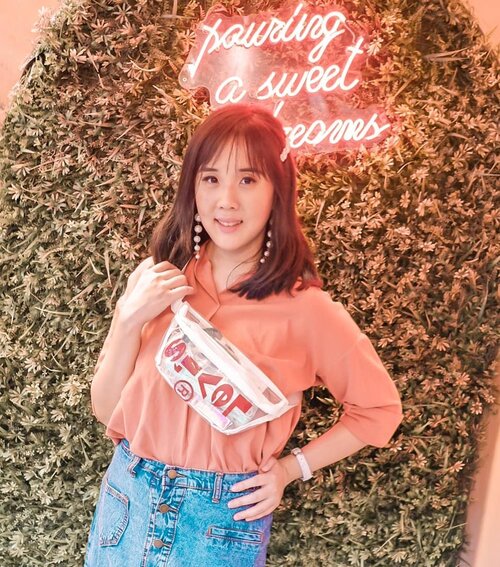 + View more details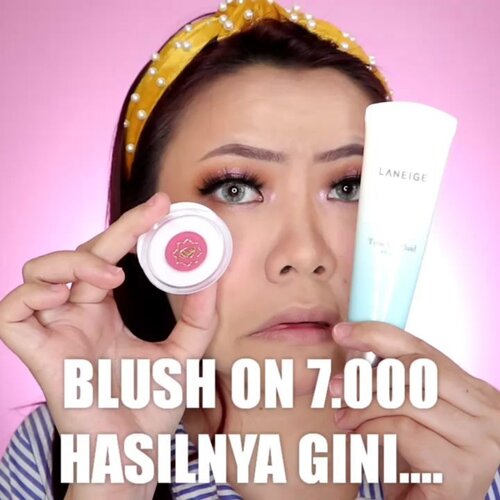 + View more details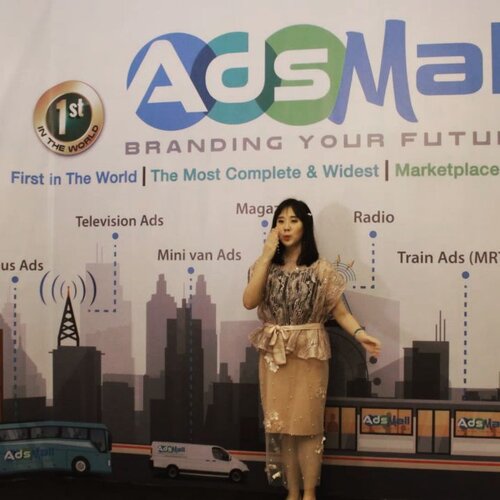 BRANDING YOUR FUTURE WORLDWIDE!Congrats for the launching of @adsmall , the first marketplace advertising platform in Indonesia and in the world! Keren bgt ya karena aplikasinya mempermusah kita untuk memasarkan produk dan jasa. Brandingnya transparant, harganya udah nett dan terjangkau untuk client worldwide, ga cuma di Indonesia aja. Konsepnya untuk menyediakan platform marketplace advertising yg memenuhi kebutuhan dan tantangan dari partner periklanan ke perusahaan.....Cukup dengan mendownload aplikasi ADSMALL di PlayStore atau AppStore bisa mengiklankan produk atau jasa kalian. ADSMALL akan membantu para media mendapatkan payment di awal. Mudah banget kan! Misalnya, kalian mau mengiklankan produk atau jasa di billboard, transportasi umum, maupun di media (socmed, web, dsb) cukup dengan aplikasi ADSMALL aja. Yuks buruan download aplikasinya dan rasakan benefitnya ❤ @stellachubby @ivanmarchius @meongculinary
#AdsMall
#BrandingYourFuture
#GrandLaunching
#FirstInTheWorld
#MarketplaceAdvertisingPlatform

+ View more details

loading ...
Back To Top