loading...
Search
451 RESULTS FOR TUESDAY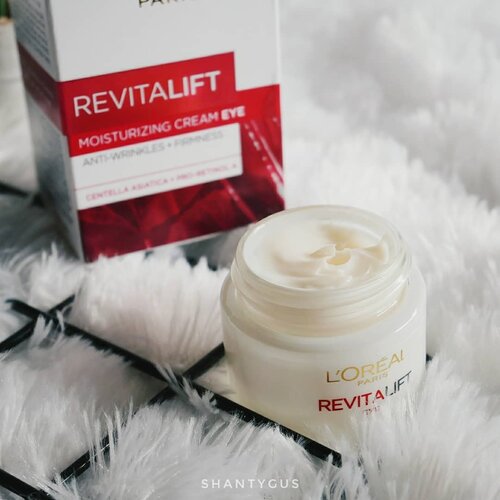 + View more details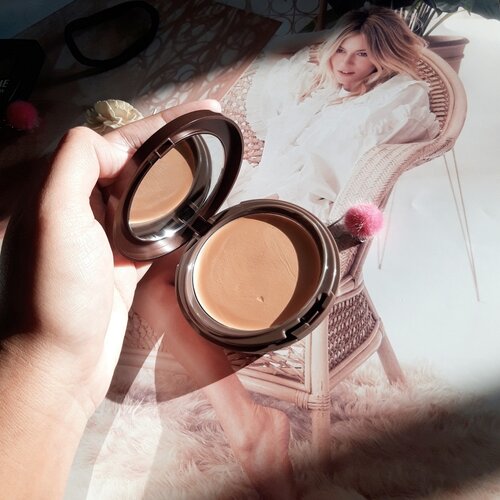 Happy
#TextureTuesday
✨BB Cream to Powder dari Pixy merupakan produk yang aku sesali beli. Super cakey, susah dibaurin, bikin mukaku kelihatan pake makeup tebal deh. Tapi packagingnya cantik dan satu seri sama Make It Glow haha. So here is the texture ✌What is one thing you regret buying?.....
#clozetteid
#soconetwork
+ View more details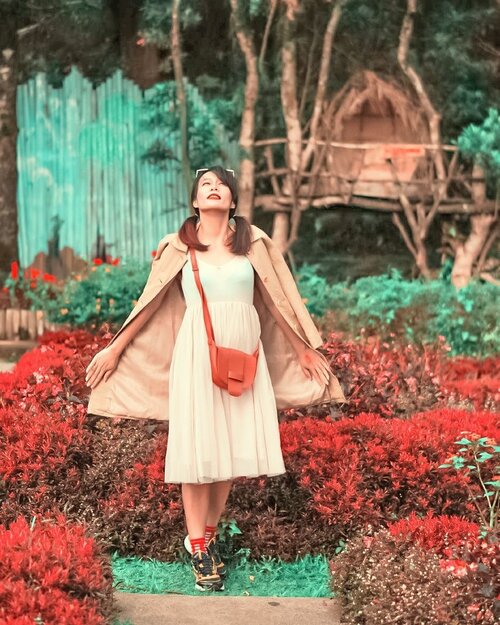 + View more details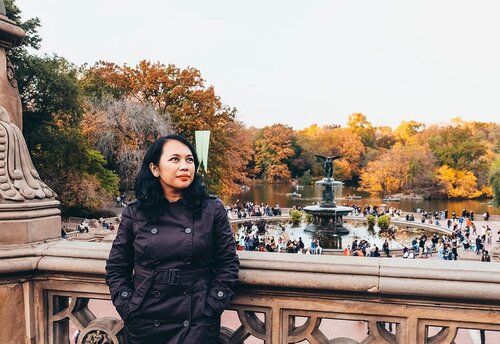 Gimana caranya ngelilingin Central Park yang luasnya lebih dari 3.000 meter persegi itu? Gampang, baik becak! 🤣🤣.Serius naik becak di Amrik? Iya, serius banget. Liat aja slide ke-2. Lha taman yang dibangun hampir 2 abad lalu itu emang gede banget. Mana waktu itu dingin nggak karuan, suhunya cuma 13 Celsius ya tapi anginnya kenceng! Perih di mata dan bikin pipi beku gitu. Hahaha..Keputusan naik becak itu keputusan yang tepat soalnya jadi kayak punya guide pribadi, supir becaknya ngasih tau tempat-tempat kece di taman kece ini. Ohya selain becak, bisa juga naik kereta kuda kayak di film Home Alone cuman harga sewanya lumayan yaaa..Cerita soal tawar-tawaran becak tentu pake ditinggal pergi segala (persis kayak nawar di pasar kalo di Indo 😝😝) bisa dibaca di blog ya. Live link in bio 💕.Happy Tuesday, folks. Kapan terakhir kali naik becak? 😜.
#thebigapple
#centralpark
#autumninnewyork
#autumnvibes
#nyc
#newyork
+ View more details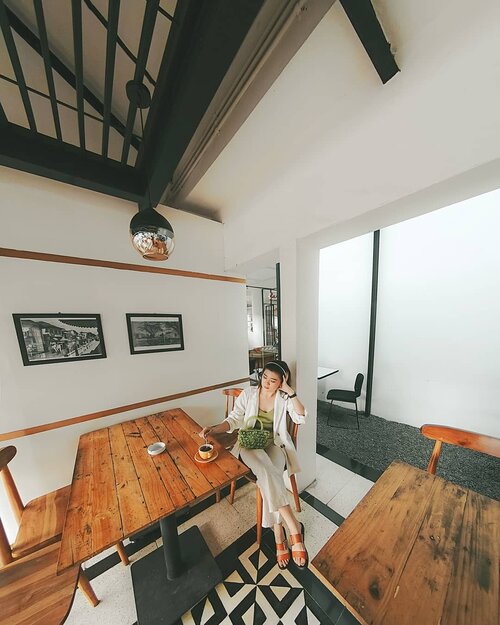 Tuesday coffee fix while it's raining outside ☂️🌦
+ View more details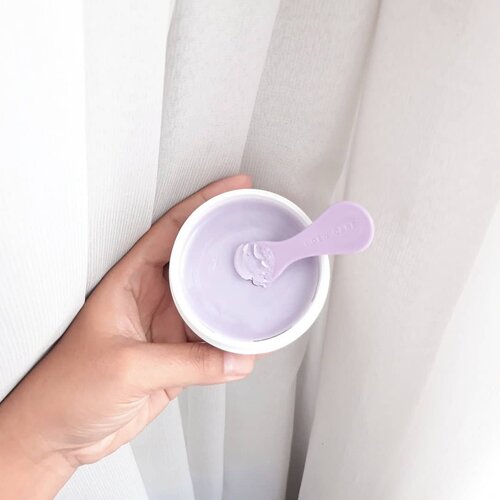 I couldn't post texture tuesday yesterday 🖐 so here it is... my first scoop of @idewcare Berry Melting Makeup Remover Balm. I use this as my first cleanser to remove leftover makeup, dirt and dust throughout the day. Its smells soooo sooo good but not strong. I use this in small amount for my entire face. This balm spreads easily and melts into oil. It does not leave greasy/ dry feeling after I wash it off. The key ingredients are Blueberry Fruit Extract, which is rich in antioxidants known to help protect skin from environmental stressors. Jojoba Oil, rich in Vitamin E and B-complex known to condition the skin, helping replenish moisture levels and relieve dryness, and the last is Glacier Water, helps to hydrate the complexion. I will definitely recommend this for you guys who want to use a balm cleanser! 🖤🖤✨ And plus their packaging is so cute and adorable for me ;)
What is your fav first cleanser? Lemme know 😻
.
.
.
.
.
.
.
.
.
#clozetteid
#beauty
#soconetwork
+ View more details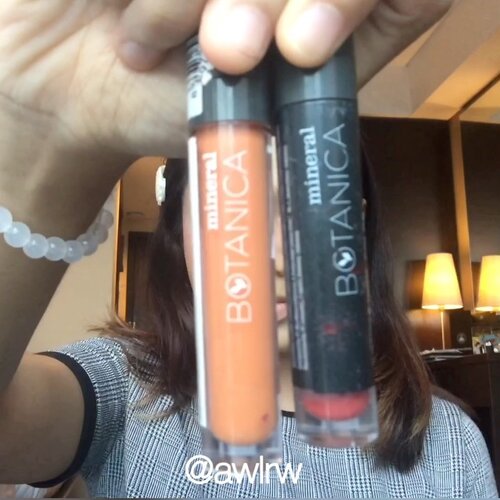 Mineral Botanica One Brand ✨
⠀⠀
Sejujurnya mica ini bukan brand baru buat aku. Pertama kali nyobain cushion sama loose powder foundationnya tahun 2016 (udh aku review juga tp msh jelek bgt kualitas review aku hha) pas pertama kali nyoba jujur langsung sukak bgt sama loose powdernya.
⠀⠀
In frame:
@mineralbotanica concealer 02
@mineralbotanica wunderlist lip and cheeck
@mineralbotanica eyeliner
@mineralbotanica soft matte lip cream
@mineralbotanica lipgloss
The Finest menurutku adalah ketika aku dan kita semua bisa bahagia jadi diri sendiri, thats why aku aplikasikan ke makeup di wajah aku. Engga ada konsep apapun tapi aku happy banget sama hasilnya😍
Mungkin banyak orang yang berambisi kaya, pintar, cantik mulus dan segala macamnya. Aku cuma pengen satu, aku bisa bahagia dengan apapun yang aku dapatkan dan aku punya sekarang.
Gapapa, kalau kamu bukan peringkat pertama.
Gapapa, kalau kamu hidup cukup dan bukan miliarder.
Gapapa, kalau pekerjaan kamu biasa saja.
Gapapa, kulit kamu cokelat, jidat kamu lebar, hidung kamu pesek, dan lainnya.
Kalian itu The Finest. Kalian itu berharga, berhak bahagia, dan patut bahagia.
Ketika sudah bahagia, aku bisa melakukan apapun dengan enjoy tanpa beban. Maka dari itu, aku selalu berusaha berpikir positif, manjauhi hal-hal yang buat aku sedih ataupun punya bad vibes dan enjoy menjalani hidup supaya bahagia. Akupun selalu ingin orang disekitar aku bahagia dengan apapun pilihan hidupnya.
Yang perlu dipahami, kamu engga bisa ngatur kebahagiaan seseorang. Batasan bahagia kamu dan orang lain berbeda, makanya yuk sebar energi positif dengan menjadi bahagia. Misalnya dengan merias diri☺️ makanya aku pengen ikutan jadi Mica Beauty Squad supaya bisa nyebarin kebahagiaan buat orang lain💞 ⠀⠀
Music: Tuesday
Musician: Sascha Ende
License:
http://creativecommons.org/licenses/by-sa/4.0/
#ClozetteID
#beauty
#skincare
#makeup
#beautybloggerindonesia
#indobeautysquad
#beautybloggerceriaid
#beautiesquad
#indobeautygram
#beautyblogger
#makeupvideo
#onebrandtutorial
#micavideo
#mineralbotanica
#makeupvid
#beautyvideo
#MicaBeautySquadBatch2
#FindTheFinest
+ View more details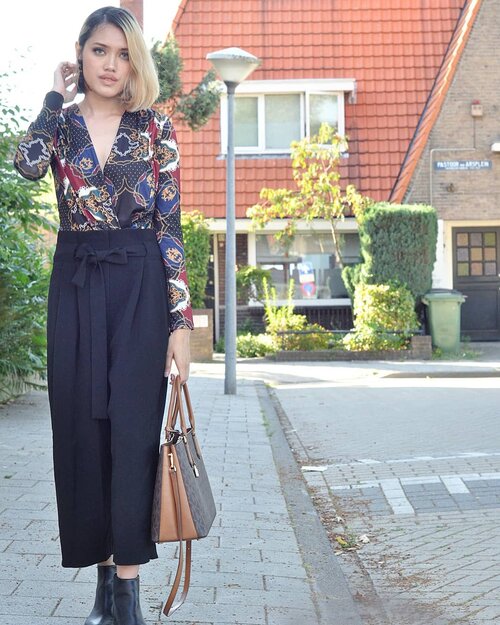 + View more details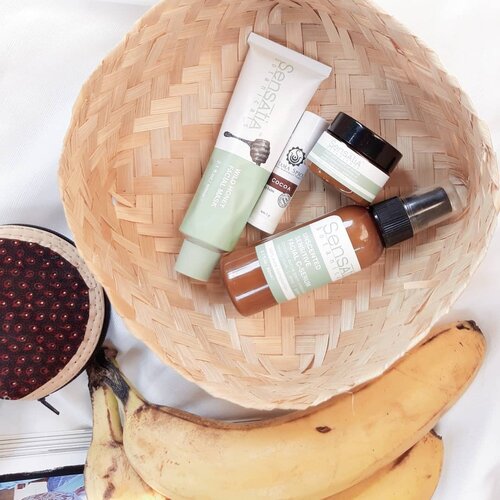 Happy Tuesday ❤Bali is more than a place…it's a mood, it's magical. It's a tropical state of mind.. ✨🌼~~Currently loving natural skincare from Bali 💌 I would like to purchase another product later. I have tried Wild Honey Mask, gently purifies and nourishes skin. The star ingredient is Bali wildflower honey, which is rich in antioxidants that help fight the signs of aging. Wildflower honey is made by bees that have collected nectar from a local source of wildflowers. Argan oil, seabuckthorn and kakadu plum extract also contribute to a healthy, rejuvenated complexion. The scent is very relaxing like bali-style mask, after use this I feel clean and fresh.
#utama
spice cocoa lip balm, smells so delicious natural chocolate 🍫
#sensatia
botanicals my favorite facial c serum, the lip scrub also sooo yummy~~What is your favorite mask? Have a nice day or evening everyone ❤❤.......
#clozetteid
#soconetwork
+ View more details

loading ...
Back To Top