loading...
Search
20 RESULTS FOR YOGAPOSE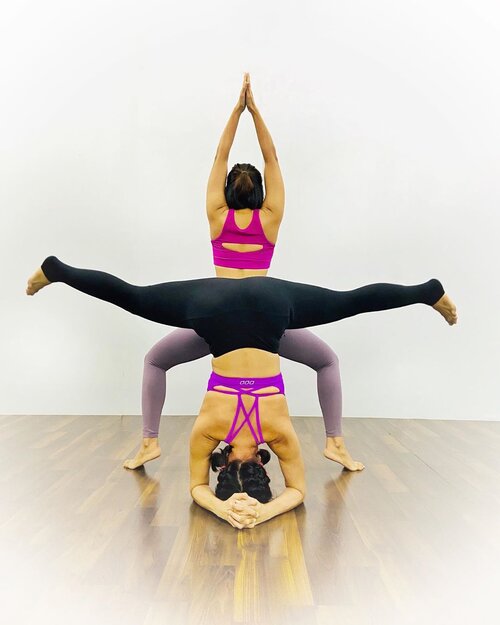 Kemarin ditanya sama @dimassaputral apa yg berubah sih setelah rajin olahraga?
1. Yang jelas ga gampang sakit badannya dan secara fisik juga merasa bugar & berenergi. Wajah rasanya lebih fresh dan teman-teman disekelilingku juga bilang sekarang lebih fit. Yang jadi bonus adalah baju dan celana yg dulu kesempitan sekarang jadi pada muat dong 😂🤣
2. Secara pikiran lebih fokus mengerjakan sesuatu dibanding sebelumnya. Cara berpikir juga berubah , dulu banyak sekali pikiran negatif sekarang berpikir lebih positif. Jiwa juga lebih tenang, dulu apa apa dibawa pusing & harus cepat melakukan segala hal sekarang bisa 'take a break ' untuk mikirin apa yg harus dilakukan.
Itulah kenapa aku selalu suka sharing soal health ke kalian lewat
#behealthywithmelgib
semoga kalian ketularan sehat, bugar & punya pikiran & jiwa yg bahagia selalu juga ya. Bravo buat teman-teman instruktur & health influencer yg selalu kasih dorongan buat kita supaya sehat selalu ❤️❤️
Teman -teman sharing dong ada perubahan ga dikalian waktu mulai rajin berolahraga? I wanna hear your journey too 😁✌🏼
#clozetteid
#yogawithfriends
#yoga
#bestfriends
#yogapose
#healthylifestyle
#healthinfo
#healthinspiration
#healthinfluencer
#instructor
#happymindhappysoul
#happybody
#reflection
#progress
#journeytohealth

+ View more details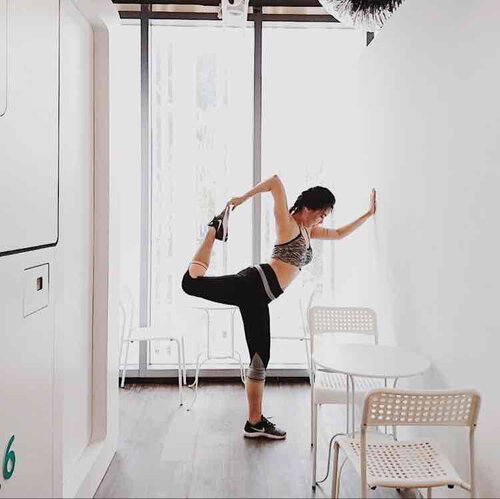 + View more details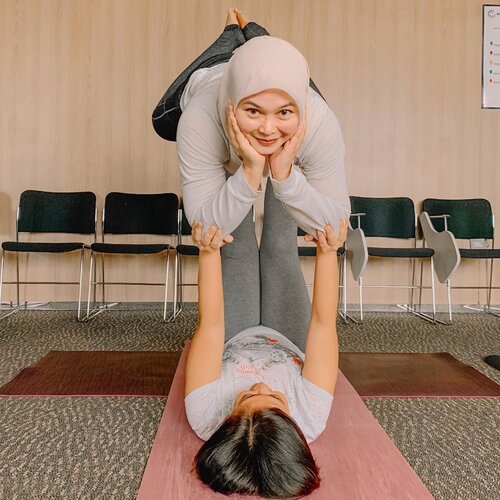 + View more details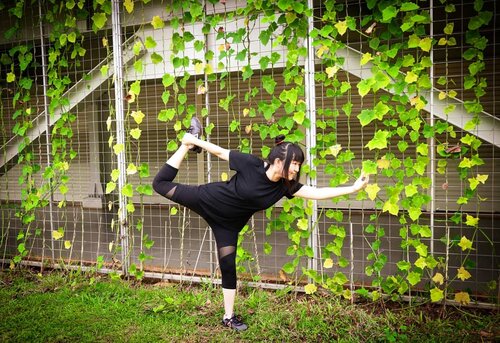 + View more details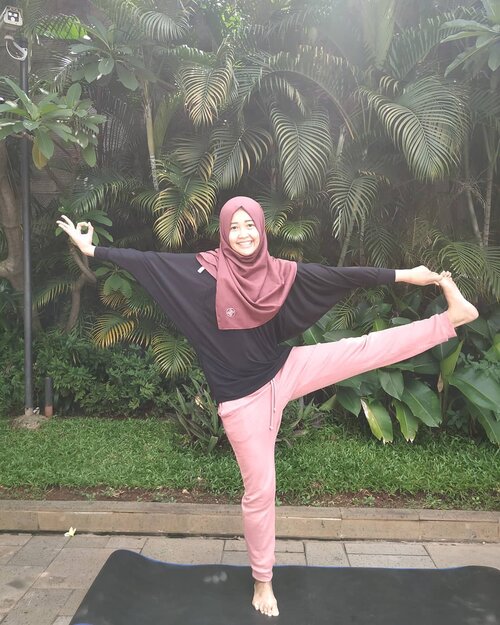 Masih inget nggak aku pernah bikin caption IG tentang susah nyari
#nursingwear
yang formal buat ngantor? Nah kemudian aku nemu yang cucok di @momiko.id. Tapi belum aku post ya. Ini malah post kaos lengan panjang dari Momiko.id juga yang nyaman buat olahraga bahkan buat pose-pose yoga macem tree pose challenge begini 😍. Nanti menyusul aku post baju busui formalnya dan satu lagi kaos lengan panjang yang busui friendly dari Momiko.id juga 😄...
#momikoid
#sportwear
#clozetteid
#yogapose
#treepose
#treeposechallenge

+ View more details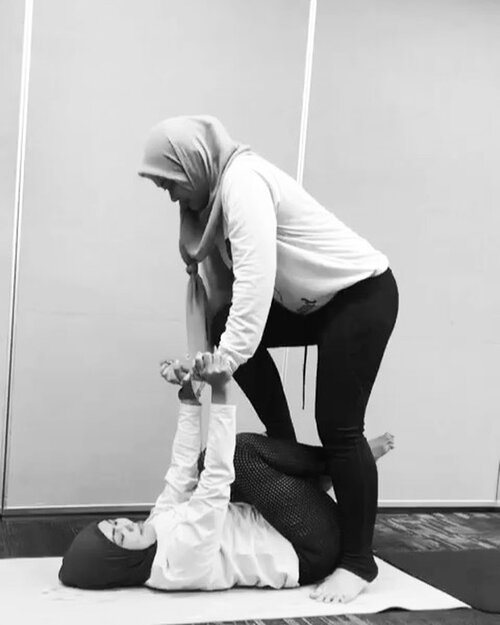 + View more details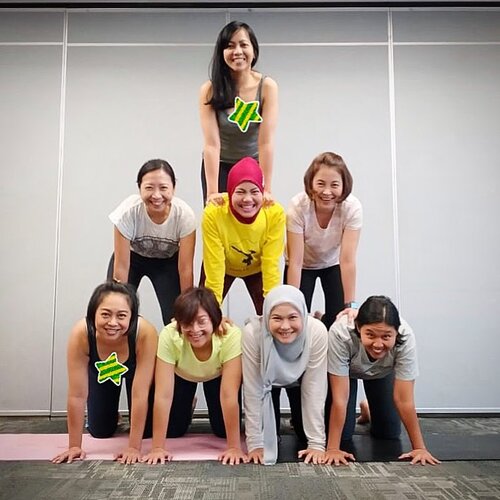 + View more details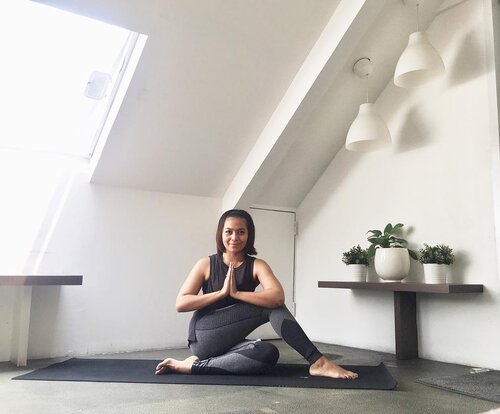 + View more details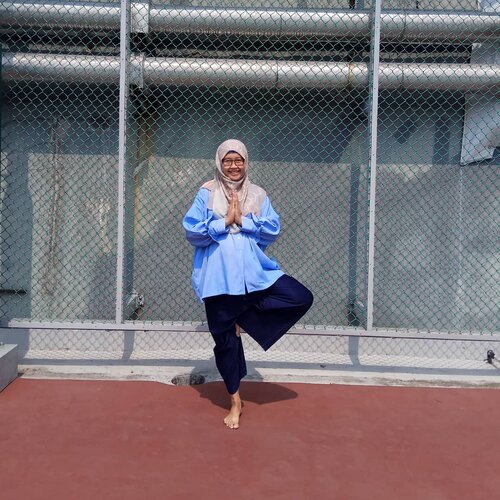 Never expecting that I can still do tree pose on
#37weekspregnancy.
Having fun a little while sunbathing this morning, I asked @febriandyato take a photo of me doing this..From babymed.com >> Tree pose is primarily a balancing pose, which is also great for concentration and fun. Practicing balance is important for maintaining/improving sensory-motor function and coordination, and is essential to exercise throughout your life. During pregnancy a woman's relationship to gravity shifts enormously with her growing belly. Having a steady sense of balance will help her to feel comfortable and stable as her pregnancy progresses. Practicing 'balance' in a bigger-picture context will also help women to balance the different priorities in her life as she prepares for motherhood..
#treepose
#prenatalyoga
#yogapose
#clozetteid

+ View more details

loading ...
Back To Top