loading...
Search
2,262 RESULTS FOR BEAUTYREVIEW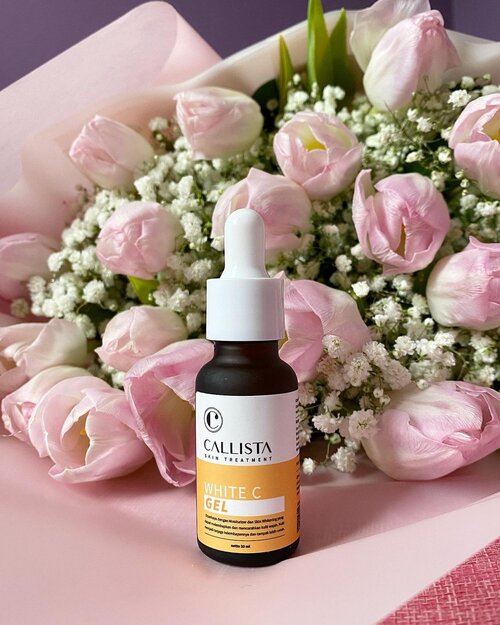 @callistacare White C Gel serum dengan tekstur gel yang gooey dan bening.
Serum ini tujuan utamanya bisa untuk mencerahkan, even out skin tone (jadi gak belang), anti oksidan, anti aging dan melembabkan.
Bahan utama yang jadi highlight adalah: Vitamin C dan E, Licorice extract, glycolipids (alternatif ceramide), retinyl palmitate (retiniod yang paling ringan yang bantu regenerasi kulit).
Ada banyak pros pada serum ini, teksturnya lembut dan seperti terlihat di foto ketiga, penyerapan ke kulit sangat baik hampir tidak berbekas sama sekali. Tentunya non greasy atau tidak berminyak serta tanpa residue.
Kulit terasa nyaman saat dipakai tapi ada ingredients yang aku rasa bisa menjadi cons seperti dimethiconol (silikon) yang secara sekilas membuat kulit terasa lembut sekali namun bagi beberapa orang yang sensitif dan acne prone bisa men-trigger timbulnya jerawat.
Silikon banyak ditemukan di primer, nah kalau kulit kamu agak rentan terhadap silikon, gunakan serum ini di pagi hari saja atau sore hari tapi saat malam tiba, bersihkan dengan seksama seperti membersihkan makeup.
Serum ini juga masih mengandung paraben, and yes bahan ini sampai sekarang masih cukup kontradiktif ya. Tapi bahan methylparaben yang ada di serum masih dinilai aman oleh EWG dengan level toxic 0%. Hanya mungkin saja buat kamu yang sangat sensitif bisa menimbulkan reaksi alergi jika konsentrasinya diatas level rekomendasi.
So, it's up to you, buat aku produk ini cukup aman untuk digunakan sehari-hari dan seperlunya, I'm using it once a day saat pagi/siang hari.
#serumvitc
#serumvite
#beautyreview
#skincareharian
#skincareroutineindonesia
#skincarelokal
#kulitsehat
#kulitcerahalami
#clozetteid
#honestreview
#reviewjujur

+ View more details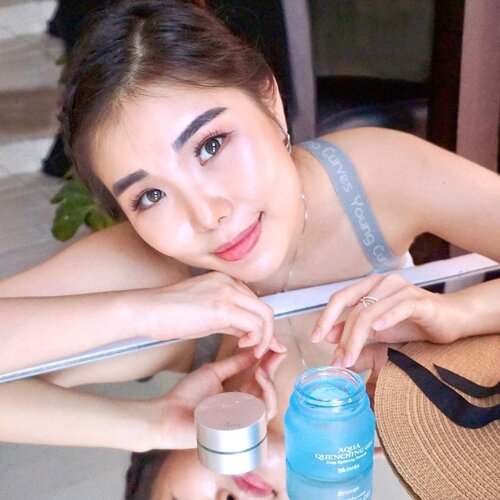 + View more details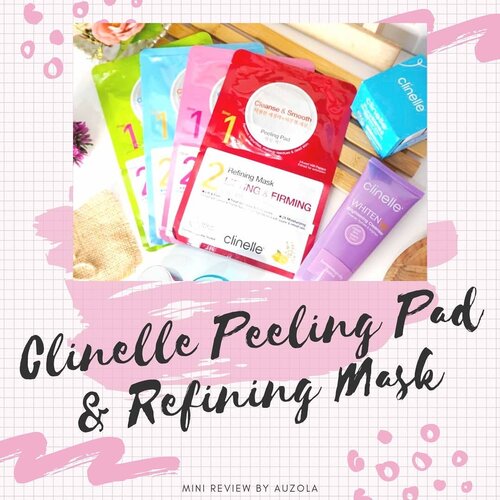 + View more details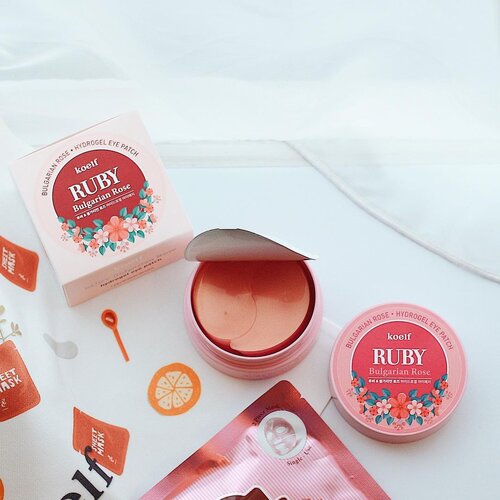 + View more details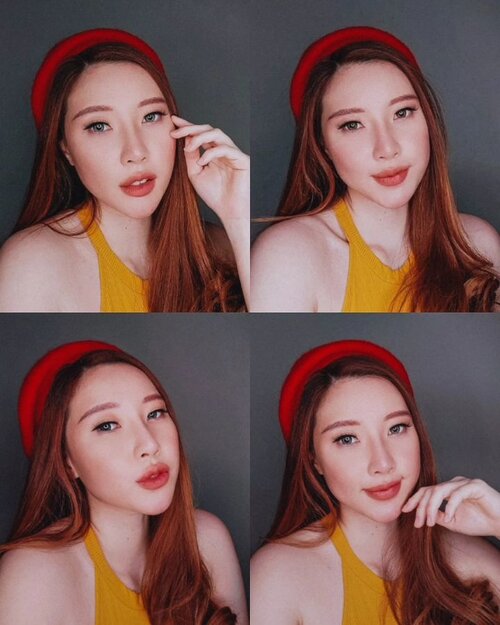 Softlens kesayangan dari jaman SMA. Fun fact : Pertama kali coba2 pakai softlens aku belinya brand X2 loh. Dan belinya diem2 supaya ga ketahuan sama mama aku, soalnya dia ga bolehin aku pakai softlens, takut bahaya katanya 🙃 Akhirnya tau juga sih, tapi lamaaa setelah itu. Tenang aja, lensa kontak tuh aman kog sebenernya, asal brandnya sudah terjamin seperti @exoticonofficial yg halal dan registered kemenkes. Terus yg penting jaga kebersihan. Personally aku suka sama pattern yg kayak mata asli dan akhirnya nemu softlens yg warna2nya terang tapi natural. Namanya Russian Velvet. Ada 4 pilihan warna yg semuanya cakep2 banget! Favorit aku Mila (Brown) Aku mau tanya sama semua tmn2 disini, aku paling cocok pakai warna apa? Trs paling penasaran sama warna apa? Comment dibawah
.
.
.
.
.
#clozetteid
#makeupoftheday
#makeup
#softlens
#beautyblog
#endorse
#blogger
#endorsement
#endorseindo
#beautyreview
+ View more details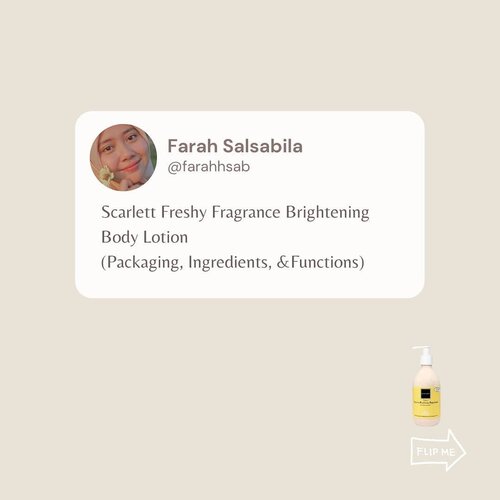 + View more details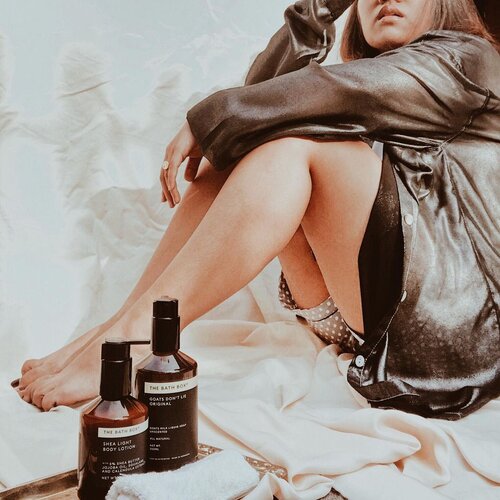 Ooops again and again!
Yes, lagi dan lagi masih pakai product dari @thebathbox since gatau kapan saking lamanya. Gak jauh beda sama urusan muka, kesehatan kulit tubuh juga tetap aku perhatikan supaya stay hydrated.
Goats Don't Lie Liquid Soap + Shea Light Body Lotion ini duo combo untuk body care. Penyelamat kulitku juga disaat hamil dan pasca lahiran. Karena kulitku jadi super kering dan gatal luar biasa. Tapi pas pakai GDL dari @thebathbox ini bisa meringankan rasa gatal aku.
GDL terbuat dari goats milk dan semua bahan natural. Jadi sangat aman untuk bumil, busui, bahkan baby dengan cara pemakaian khusus (ini bisa konsultasikan langsung ke pihak @thebathbox)
Shea Light Lotion ini mengandung Shea butter, Jojoba Oil, Squalane, dan Calendula Extract. Bermanfaat banget untuk kulit kering. Packagingnya juga bagus, sekali pump itu gak keluar terlalu banyak. Buat yang kurang terbiasa dengan aroma Shea mungkin akan terasa menyengat di awal, tapi lama-lama aromanya akan memudar setelah pemakaian beberapa saat. Tapi yang penting kan kulitnya terhidrasi dengan baik dooong.
Tekstur lotionnya gak terlalu kental atau cair. Buat aku sih pas dan gampang menyerap di kulit.
#ubbyxxreview
#clozetteid
#shoxsquad
#linetodaylife
#beautyreview
+ View more details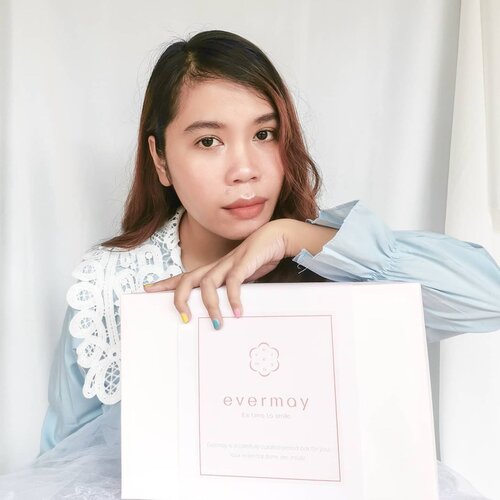 Evermay is a special period box filled with special care items for your period. So, I few weeks ago I got their first box, I'm super excited because this is something new for me, I haven't heard about this kind of box but it sounds really amazing!
The items housed in a beautiful pink-blush box, and yeah it smells pretty good, gave you a pleasant and comfortable feeling when you opened the box.
Here are the items inside the box :
💗 La Nature Signature Premium Organic Pads (26cm pack of 10)
💗 La Nature Signature Premium Organic Pads (24cm 2 packs of 3)
💗 La Nature Femine Tissue (pack of 6)
💗 Goodfeel Original Premium Organic Pads (42cm pack of 4)
💗 Goodfeel Premium Organic Pantyliner (pack of 28)
💗 Medi Heally Herbal Steam Patch (pack of 3)
💗 Talk to Her Kinesiology Tape (2 packs of 3)
💗 Tree Scented Air Flora Essential
💗 Lala Rose Day Natural Therapy Oil
💗 Lala Rose Inner Patch Solution
💗 Dr. Jart+ Vutal Hydra Solution
💗 Loyly Hydrogel Eye Patch
💗 Vitamin C Candies
💗 Cassia Seed Tea
Those products above are carefully curated to keep you comfortable during the period by only using pads made from premium organic materials, take care of your unpleasant smells during the period, care your cramps, and of course for your glowing skin.
All items in the box will be very useful for my next period. I have tasted the vit C candy, I love it!
Where to buy?
https://www.kmall24.com/shop/evermay/
Or check their website
www.evermay.co.kr
@evermay_global
#evermay
#periodbox
#evermaybox
#monthlybox
#kbeauty
#koreanproducts
#organicpads
#beauty
#beautycommunity
#beautyblogger
#beautyreview
#beautytips
#clozetteID
#instagood
#instapict
#instabeauty

+ View more details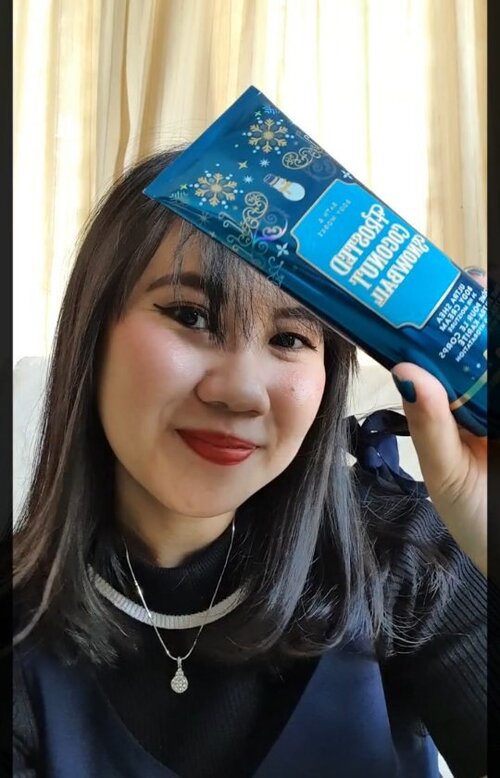 + View more details

loading ...
Back To Top