loading...
Search
387 RESULTS FOR WHYNOT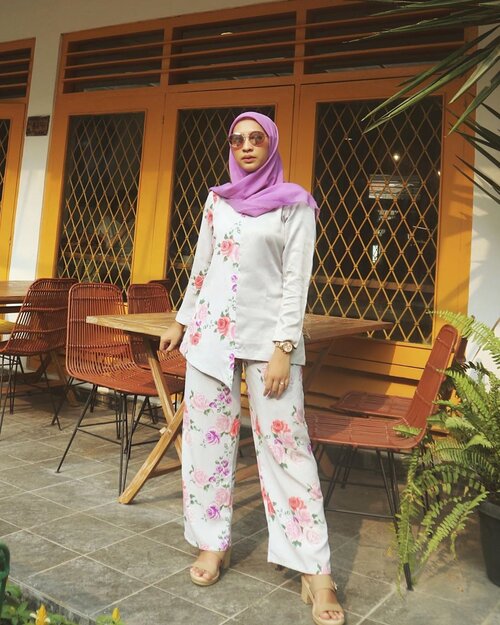 + View more details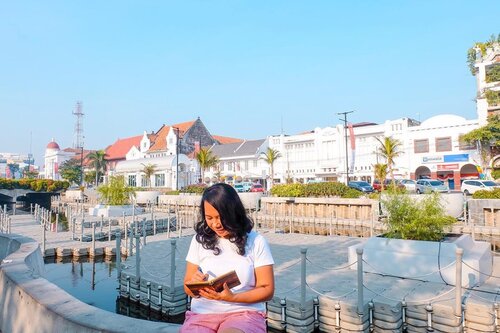 Do you keep a journal? I do. I even have several journal books:
.
1st journal for daily to do list (I use bullet method, thanks to @natalixia who introduced me this. It's more comfy than the Strikethru method I usually did and high five to @dewikr whom I know using this too).
.
2nd journal where I write my emotional feeling. I usually map my emotions here so I get to have better comprehension of I am going trough.
.
and last, the 3rd journal that I use whenever I am on a journey. You know, when you travel sometimes you meet local extraordinary people who tell you stories or information that doesn't even exist in Google. I don't have elephant memory so I write down all of those info (this was inspired by Mbak @windy_ariestanty posts. Thanks Mbak).
.
Currently I am using a journal book from @tenoon_id. It has accompanied me to Cambodia, Vietnam, Singgapore, Australia and of course when I am roaming around my own city.
.
With 95k rupiah purchase, not only you get a beautiful notebook covered by woven fabric for a memory keeper or store your ideas but you also help local economy. So, why not?
.
#travel
#roamaroundtheworld
+ View more details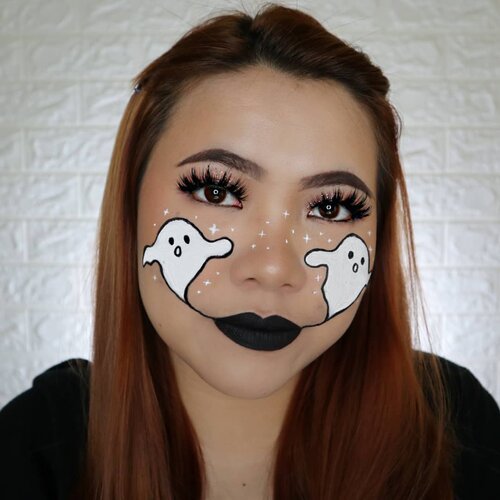 + View more details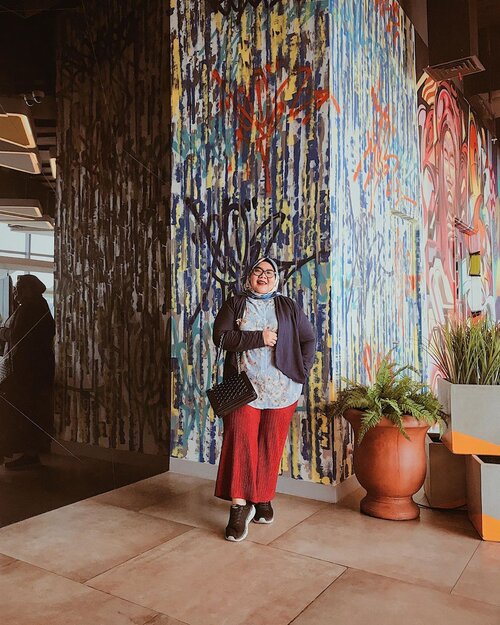 Curvy size pakai celana warna terang? Why not?! ❤️_Kalau masih agak ragu atau gak PD, padu padanin pakai atasan yang warnanya lebih gelap aja supaya lebih menyeimbangkan warna dan nggak gonjreng-gonjreng amat. _Ingat, yang utama adalah kamu PD dan nyaman pakai apapun yang kamu mau. Kalau sudah nyaman, pasti enjoy banget dan nggak mikirin komentar negatif dari orang lain. _Have a good Tuesday fellas!
#BiarGedeTapiPede

+ View more details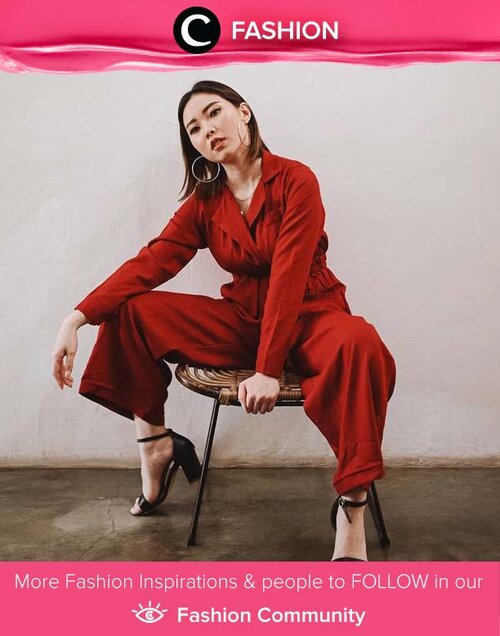 Saturday in red? Why not? Image shared by Clozette Ambassador @yanitasya. Simak Fashion Update ala clozetters lainnya hari ini di Fashion Community. Yuk, share outfit favorit kamu bersama Clozette.

+ View more details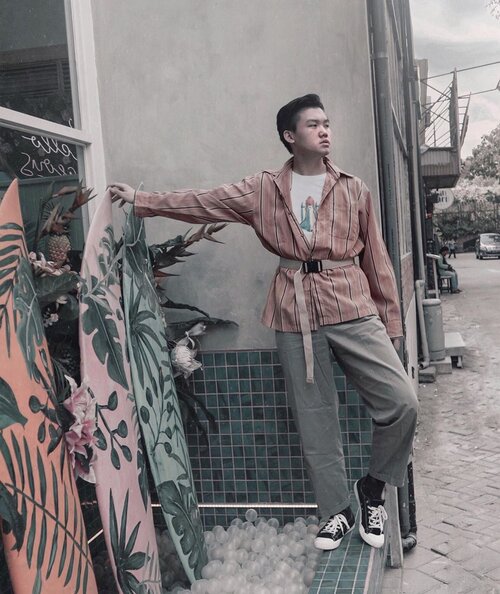 No sunnies today, why not? I wanted to see the crowd of North Jakarta from outside of @santhai.id . Plus, I need to take a fresh air. –
//
What's a great color for a shirt to wrapped around your t-shirt? Is it orange/browny color like this? Or is it just a monochromatic shirt? What do you think it's better? Please, I need an idea. Share your thoughts, and happy Monday. –
//
📸. @caroline.kosasi .
.
.
.
.
.
.
#throwbacklook
#ootdmens
#fashionbloggerindonesia
#lookbookindo

+ View more details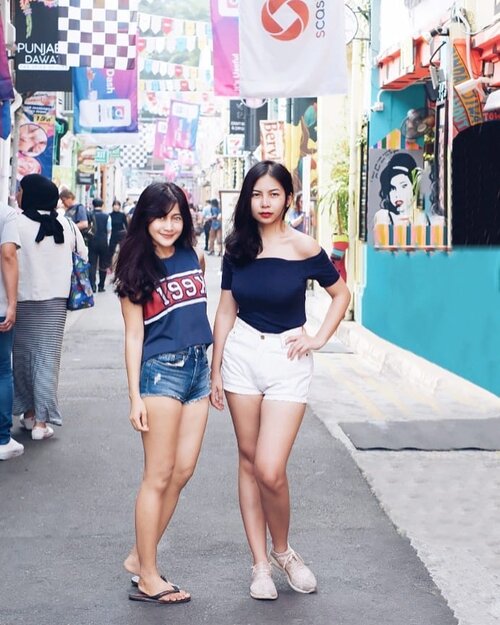 What I love about solo traveling is..I was forced to make a lot of new friends.😻
People always asked me (in a surprised tone) why 'a girl' like me traveling alone or go anywhere by herself, but..why not?
.
Traveling alone forced me to get to know new people, new culture (personally), which tend not to be done when traveling in group.
.
This is Boom, new friend from Thailand, I know her when I'm in Singapore last week because we stayed in the same place. We get along right away.🖤
.
And when Boom's back to Thailand, I met Anwar, another new good friend from Singapore, he drove me around the city. And there's Carlos from Hong Kong too.
.
And so when I was in Bali (I deliberately stay in places that full of foreign citizens, so I was the only local guest in the area). Met a lot of new local and international friends. And get to know the place personally.
.
Anw, happy birthday, @kamboomsmilee 🎂🎉 hope it's not too late to say this 😁 I wish all things are sweet and bright in the future😘
Hope we'll meet again soon 🤩
.
#friends
#friend
#besties
#girls
#women
#Singapore
#hajilane
#solotraveler
#travel
#traveling
#travelbuddies
#traveler
#internationalfriends
#clozetteid
#happybirthday
#birthdaywishes
#photooftheday
#pictureoftheday

+ View more details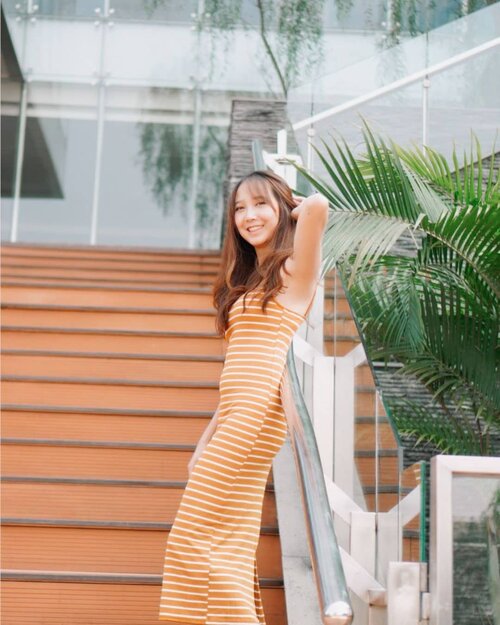 + View more details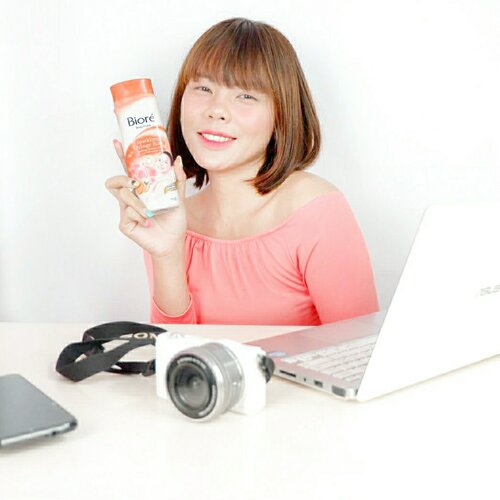 .
Hai beb, good morniing, aku mau sedikit sharing nih soal awal mula aku terjun di dunia Beauty Blogger dan aku happy banget ngejalani pekerjaan aku ini
..
Sebenernya ga nyangka banget loh kalo ini bakalan jadi kesibukan aku sekarang yang sama sekali ga ada hubunganya dengan pekerjaan aku sebelumnya yaitu seorang accountant
..
Ga dipungkiri ya beb kalo awalnya rasa ga percaya diri itu pasti ada, minder sana sini pasti iya, apalagi pada saat itu aku belum punya temen yang satu frekuensi, bahkan pada saat itu, camera mirorless pun aku belum punya loh beb, belum lagi aku daftar ke beberapa komunitas beauty blogger pun aku ga memenuhi standar mereka, bikin minder deh jadinya
..
Tapi untungnya nih beb, orang-orang terdekat selalu support aku, dan itu bikin aku ga nyerah dengan apa yang ingin aku kejar, dari yang dulu aku ga bisa bikin konten buat blog aku sama sekali, sampe sekarang yang udah lumayan lah yaaa hihi, yang penting dinikmati aja setiap prosesnya
..
Dan benda-benda inilah yang bikin aku semangat buat bikin konten di blog aku kalo aku lagi ngerasa down dan mulai ga produktif, mulai dari laptop, camera, dan handphone
..
Satu lagi beb, aku juga jadiin mandi dengan Biore Sparkling Rose Orange ini sebagai mood booster aku buat produktif, soalnya wanginya enak banget dan bikin kulit lembut glowing!! Jadi makin semangat deh buat terus share setiap review di blog aku
..
Kalo moment
#SparkYourGlow
kamu apa beb? Yuk di share
..
@id.biore
#whynot
..
..
..
@beautygoers
#beautygoersid
..
#ClozetteID
+ View more details

loading ...
Back To Top