loading...
Search
1,132 RESULTS FOR FOUND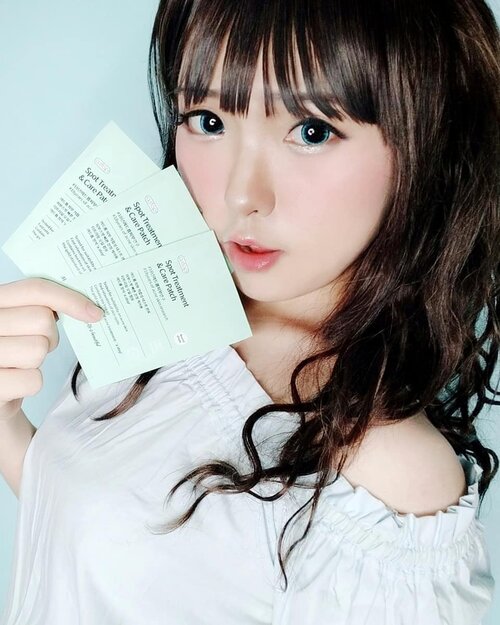 Wake up in the morning and found one cystic acne or pustule acne is a disaster! Especially when i have a special occasion, or have a photosession/shooting day. I hate these type of acne, because this kind of acne usually large, red, painful breakouts deep in your skin, and for pustule acne (pimple) sometimes red, tender bumps with white pus at their tips.
.
Everytime i woke up with a new acne on my face, i always use Spot Treatment & Acne Patch make acne & pimple dissapear quickly just in a hours.
.
Basic on my own experience when i use this acne patch - in the morning i woke up and found one big pimple on my jawline (you know when i get lack of sleep, acne suddenly appear on my jawline area! Then i use this acne patch, i was so surprised about how it really works to make my acne and redness dissapear so quickly. This products not just a patch, but also a spot treatment to cure acne.
.
What i love when i use this Spot Treatment & Care Patch : if i do makeup on the patch, i can't see the patch completely. I would like to recommend this magic patch. You know it's a big no to put on makeup in the acne area. But you can cover it with this patch. After the moment it touches on my skin, i feel like i don't attach it, i often don't feel like i'm using a patch!
.
💚 Tea tree leaf oil immediate affect on acne skin
💚 Contains BHA for exfoliation & waste removal
💚 Hyaluronic Acid for skin moisturizing
.
One box has 3 sheet (1 sheet has 38 patches). So one box includes 114 patches.
.
Save IDR 24.000 (Rp 184.000 👉 Rp 160.000)
using AIYUKI8's Exclusive Offers through :
https://hicharis.net/AIYUKI/MUM
.
.
@hicharis_official @charis_celeb
#Charis
#CharisCeleb
#KoreanBeauty
#astop
#SpotTreatment
&CarePatch
#CAREPATCH
#CHARIS
#hicharis
#skincare
#BeautyBlogger
#BeautyVlogger
#clozetteid
#Makeup
#Blogger
#Cosmetics
#style
#Blog
#Beauty
#girls
#kawaii
#IndonesianBeautyBlogger
#Healthyskin
+ View more details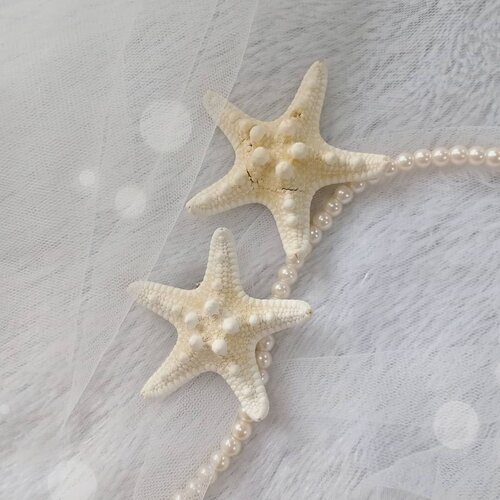 Story of the starfishes.. A lot of you were focusing on the starfishes on my accidental little mermaid posts and some of you want to hear the story behind it. So i've always been obsessed with unicorn and mermaids and i also love the idea of doing inspired looks for contents (which remained an idea lol, until now that i'm in self quarantined and forced to be creative - which i actually enjoy) so i really wanted a starfish hair pin, and i began searching at Shopee. Found one immediately that caught my eyes with nice reviews so i didn't hesitate to order it. Keep in mind, i really thought it'd be a plastic/resin hair clip.And this arrived 😳😳😳. As you can see from the photos, they are clearly REAL starfishes wth. Real, plucked from the ocean and dried , glued to a pin and sent to my home 😳😳😳. I freaked out when they arrived because, who would put dead animals in their hair (turned out i would, but for a reason) as an accessory wth - what's worse is... They... Freaking... Stinks 🤣🤣🤣. They smell super fishy like dried snack would be omo.For months i kept them in a plastic zip in my drawer, wishing they would smell a little less (they never did) because i don't have the heart to throw it away. Those starfishes have died (i am def against unnecessary animal killings) and i don't want it to be for nothing. So when i took those pics, i had to hold my breath and battle with inner screams while shoving the smaller one on my hair - i also had to immediately wash my hand because i do not want to smell like teripang 😳😳😳. And that is the story behind those starfishes that stole the show. They are back in their ziplock, stored away in a drawer right now.
#clozetteid
#lifestyle
#starfish
#alittlestory
#littlemermaid
#sbybeautyblogger
#fashion
#bloggerindonesia
#bloggerceria
#beautynesiamember
#influencer
#surabayablogger
#SurabayaBeautyBlogger
#princessy
#indonesianlifestyleblogger
#beautybloggerindonesia
#surabayainfluencer
#bloggerperempuan
#indonesianfemalebloggers
#indonesianblogger
#influencersurabaya
#lifestyleinfluencer
#lifestyleblogger
#imissthesea
#storytime
#indonesianlifestyleblogger
#aesthetic
#girlytaste
#surabaya
+ View more details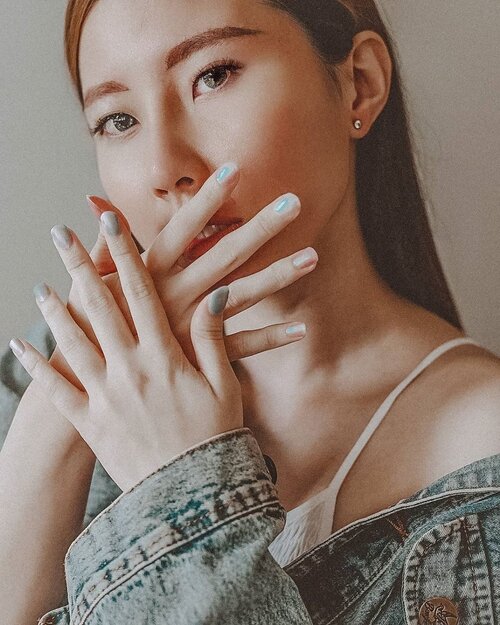 Udah lama ga kutekan sendiri di rumah, literally LAMA banget ada kali 5 tahun, seriusan 😆 Disini aku lagi pakai Under The Sea Nail Paint-nya @barrymcosmetics_id Warna2nya tuh 'magical' banget, auto inget sama mermaid 🤩🧜‍♀ Easy to apply, no clumpsy clumsy, satin finish. Cepet kering juga, jadi meminimalisir gompal2 abis kutekan 🙈
.
Barry M is the leading British colour cosmetics company. Founded in 1982, Barry M is famous for its wide range of colourful, cruelty free, on trend products and is dedicated to offering high quality at affordable prices. Ga heran dengan harga sekitar 70ribuan, kualitasnya bagus banget!
.
.
.
.
.
#nailoftheday
#ClozetteID
#nailinspo
#BeautyReview
#beautybloggers
+ View more details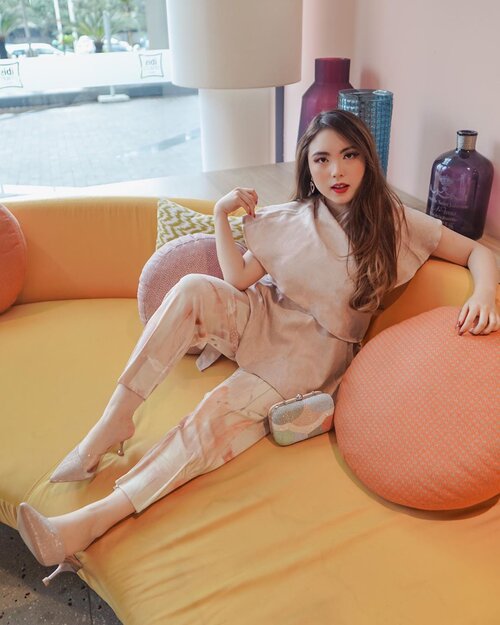 + View more details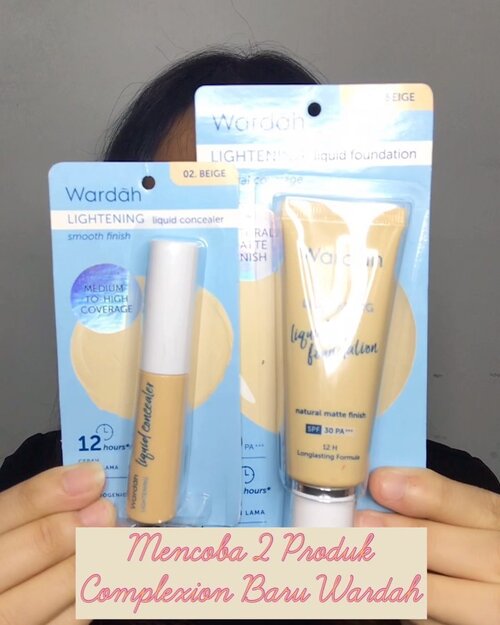 + View more details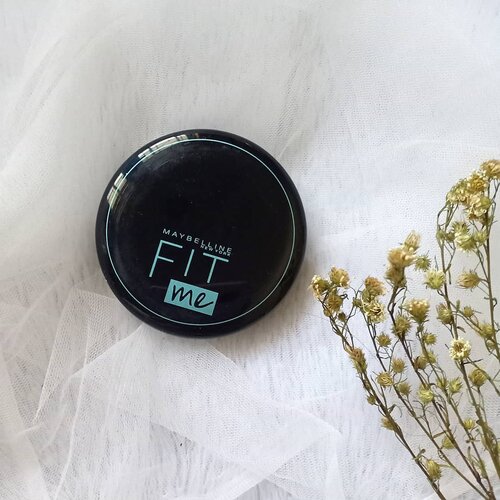 My first love when it comes to makeup is probably Maybelline, when i first started wearing makeup, almost all of my products are from them.I haven't been keeping up with them lately but i am super glad that i finally do, because i am reminded by why i love the brand so much - behold, i just found my new favorite powder! It's Maybelline Fit Me! 12H Oil Control Power 😍. It was love at the first brush (coz i use brush to apply my powder okay haha), the powder gives my skin a wonderful smooth and healthy appearance with enough coverage (i'd say it has medium coverage) without any cakeyness at all.I have oily skin and while some powders would look like trash on me after a few hours, Fit Me! Is one those super rare powders (so far i only tried 3 powders that has this kind of effect!) That makes your complexion looks better after hours of usage!I wore it out for a photoshoot and it survived the meltingly hot weather and my profuse sweating intact, instead it gives me a healthy glow minus the greasiness it usually follows.To say that i am in love with this powder is an understatement, i cannot recommend it enough! Oh, my friend who has dry skin (y'all know i've super oily skin!) also loves this powder so it seems to be working wonderfully for all skin types!Btw, I have also decided to create a new hashtag for you so you can search for all my reviews easier, all reviews (sponsored or not) will be using
#reviewwithMindy
(let's hope i also won't forget HAHAHA).
#12jambebasminyak
#maybellineindonesia
#maybellinefitme
#powderreview
#maybellinefitmeoilcontrolpowder
#getthelookid
#clozetteid
#sbybeautyblogger
#bloggerindonesia
#bloggerceria
#beautynesiamember
#influencer
#beautyinfluencer
#beautysocietyid
#itsbeautycommunity
#surabayablogger
#SurabayaBeautyBlogger
#bbloggerid
#beautybloggerid
#bloggerperempuan
#beautysocietyid
#indonesianfemalebloggers
#indobeautysquad
#review
#influencersurabaya
#endorsement
#openendorsement
#surabayainfluencer
+ View more details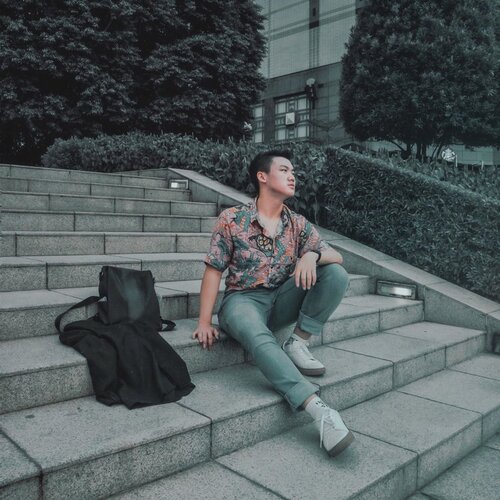 SCROLLING THROUGH MY GALLERIES AND I FOUND THIS PICTURE 🙈✨• Yeap it was me: still in a peaceful mind, without thinking about "what to post", "what I have to do with this final project", and maybe "what times should I leave from this mall?", literally the best time back then. Throwing back to 2019, there are so many memories: from best to worst and even to the "most worst". But hey, I'm here now. Jadi, kalau kalian atau ada diantara kalian pernah mengeluh seperti, "Aduh mana bisa gw maju kalau begini terus?", Well believe me, kalau ada usaha dan perjuangan pasti bisa kok.
––
Be powerful and strong 💪🏻 , because you'll never know what's going to happen.
•
•
•
•
#capsulewardrobe
#streetstylemen
#retrofashion
#fashionthrowback
#menaboutfashion
#worldwidebloggerstyle
#asianmenstyle
#urbanfitters
#retrostyle
#urbanretro
#clozetteid
#theshonet
#menfashioner
#indofashionpeople
#menswearguide
#menswearblogger
#menweardaily

+ View more details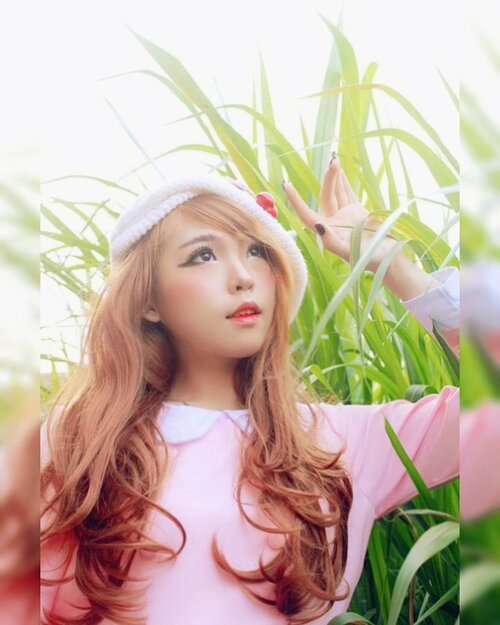 What would you do if you were suddenly only 15 cm tall? I imagine about how if i become one-inch-princess and walking through the lawn with my childhood friend that i really love. He save me and help me back to my normal size. - Watched My Little Lover, 南くんの恋人 really makes me thinking about a 'Chilhood Promises'..When i was young, around 2nd grade elementary school. i've took a course. I was so quiet because i'm such an introvert. I feel shy to say hi and talk to someone. I don't have a friend at that time. I ate alone, and sat down in the class alone during break. Until someone came and talking to me..I felt so happy because i found someone who always there beside me during courses. Until finally our course come to and end..After course, while waiting for our parents to pick up. We said to each other : 'please always remember our togetherness. I hope we can meet again someday and talk to each other!'- That is the last words he said to me before he left the course..Since that time, we never meet each other again, we went to the different school, and i never know where he live, i've tried to searching for him in social media but i didn't find out..I hope i will find my little friend after a years. I have no idea how to find him until now. But still, i remember our childhood promise..... .
#JapaneseBeauty
#makeup
#kawaii
#beauty
#style
#girls
#cherry
#モデル  #メイク  #ヘアアレンジ #オシャレ  #メイク #ファッション #ガール #かわいい
#cute
#beautiful
#IndonesianBlogger
#BeautyBlogger
#BeautyBloggerIndonesia
#ClozetteID
+ View more details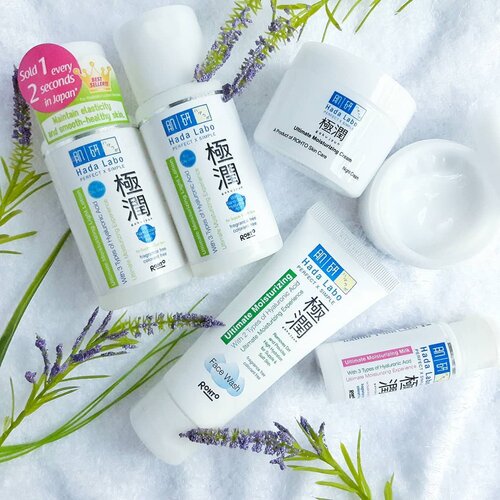 Even if you are working from home, don't forget your hydrating skincare routine!Found the best result (and price 😁) in these products from @hadalaboid the Gokujyun series.Complete review is airing on my blog. Simply click the link on bio 😉Happy Sunday and stay sehat badan & pikiran, man teman! Semoga si covid19 years old segera pergi dari muka bumi ~
#saycintyablog
#ClozetteID
#hadalabo
#뷰티스타그램 #뷰티블로거
+ View more details

loading ...
Back To Top