loading...
Search
26 RESULTS FOR LIFEGOALS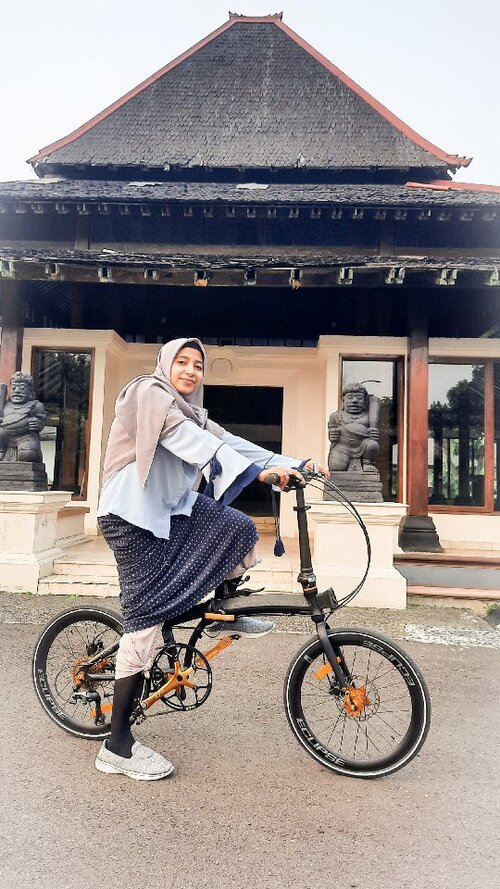 Ayo udah sore waktunya olahraga. Gowes tipis-tipis yuk hehe biar keringet keluar pikiran jadi jernih deh.Besok weekend loh, sebelum pandemi biasanya nih pagi2 udah siap gowes, sekarang yang deket-deket aja. Atau olahraga dari rumah juga gapapa.Yuk semangat hidup sehat meskipun mood nya naik turun nggak apa-apa kok. Yang penting tetap usaha. Hehe
#lifegoals
#hidupsehat
#gowes
#gowesepeda
#happylifestyle
+ View more details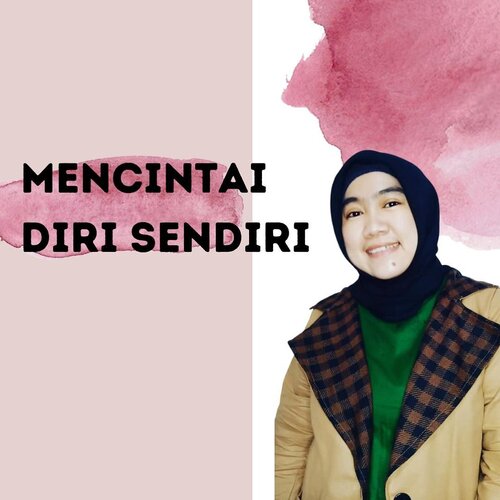 + View more details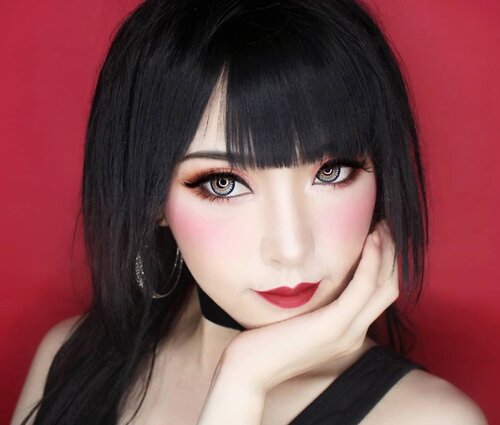 Pas liat tetangga udah pada masang bendera, kaget. Ternyata udah Agustus (lagi?) cepet banget ya :( perasaan baru kemarenan ikut lomba balap karung sampe nyungsep di kampung sebelah 😮.Kata buku sejarah, merdeka itu bebas dari penjajahan, iya memang bener. Termasuk ke diri sendiri. Merdeka itu bisa bebas berkarya sesuai dengan passion dan mengekspresikan diri sesuai dengan preferensi style masing-masing tanpa dijajah oleh penilaian orang lain yang selalu menuntut untuk jadi a b c sampai z dan bisa jadi diri sendiri tanpa didikte oleh manusia lain..Merdeka menurut Yuki itu ya seperti yang sudah Yuki bilang diatas, plusss memahami banget apa yang menjadi passion dan life-goals kita, mengerti apa yang pas dan memang 'gue bangets'. Simple, kaya style fashion, hairstyle, or makeup. Kalo Yuki sih paling suka style makeup yg bold dominan hitam-merah dengan lipstick merah gonjreng, yang katanya warna merah itu 'timeless beauty'. Eyelook yg tajam dengan garis eyeliner yg tegas dan perpaduan eyeshadow dengan warm-tone match untuk memberi sedikit nuansa feminim dibalik makeup bold yg memberikan image strong. Iya, karateristik setiap orang kelihatan dari look favoritnya. Untuk meampilkan image 'strong-woman' tidak selalu identik harus punya roti sobek, kan? 😌.Gimana, kamu sudah 'merdeka' belum? ..
#MIZZU17
#MIZZU17XOCHIXZAKIYAH
#MIZZUGIVEAWAY
#boldandbeautiful
#makeup
#boldmakeup
#Gyarumakeup
#GyaruGal
#Gyaru
#makeup
#可愛い #かわいい #ギャル #ピンク
#kawaii
#kawaiigirl
#beauty
#girls
#fashion
#harajuku
#cchanelbeautyid
#モデル  #メイク  #ヘアアレンジ #オシャレ  #ギャルメイク #ファッション #ガール #かわいい
#clozetteid
+ View more details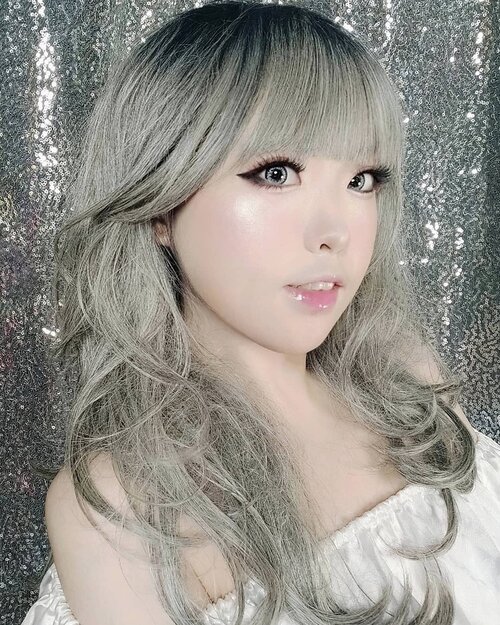 It seems like my signature makeup will fit perfectly for wedding makeup. It will keep you looking flawless - just focus on eye makeup & natural-glowing skin..*Tbh, i don't have an interest to get married in my 20's or early 30's bcs i'm too focus to improve myself & carreer. I don't think i have a time for romance. But if someday i decide to get married, i'm sure i'll do my own makeup & hairstyle, design & make my own wedding dress, write down the rundown, ask my sister to make a wedding cake (she is a professional chef & cake-art decorator 😘).My experiences tell me much about it all. I just need an event organizer to help me during the party 😌btw, garden party always be my fav one, with the closest family and friends. It's kinda private bcs i don't like too many guest. Such a waste if i invite too many people but i don't really knw them well. .I'll sing ballad love-song for my husband to be. 'You're the Inspiration' by Chicago (1984) is on the top on my list. Tbh, i have a high standart for a man i want to live with. Beside good looking, someone who will support me for everything i do, has a sense of art too, a deep thinker and open minded person. So, we can share about everything & make an artwork together. I don't want wasting time to have a small talk with wishy-washy kind of person. Career is my number one priority. I'll never trade every second of my life by living a fake love-live or be with someone that's not educated enough..I don't like a 'normal-boring' life like getting married-having baby-raise the kids-etc. I'm not gonna say it's wrong. Not at all, all people has their own choice, right? But i don't want to have that kind of life. Don't judge me bcs of my own choice. As an artist, i have my own life-goals, i prefer to live my life to th fullest & inspire the world with my artwork &ceativity.If someday i find someone who fill my expectations, has similarities and same way of thinking, i'll have no hesitation to living a marriage life and write down our planning to inspire others. But if not, it's not a big deal too. I never afraid to be alone. I enjoy it because i'm focus on what i can do to inspire others and living my thousand dreams
+ View more details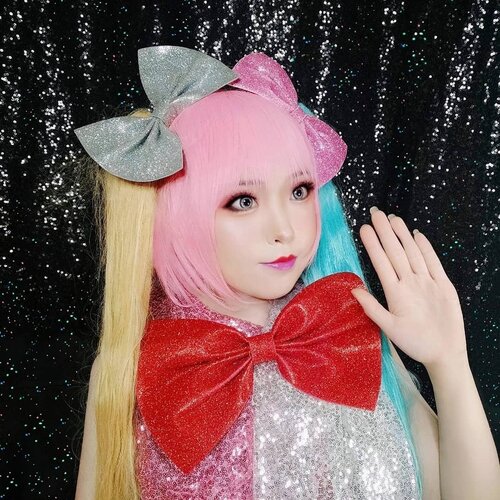 "As long as you can find yourself, you'll never starve." - Hunger Games, page 52, Chapter 4..However, it figuratively serves as a philosophy that will provide the key to success. Journey is one of discovering our true identity, which involves a balance between our stoic determination and our emotional side..I always tell the world through my autenthic style, my artwork, my passion and my spirit about TO BE YOURSELF. Why don't you just be yourself? No one can help but admire your spirit! I never hesitate to be myself. NOT AT ALL. I'll share what i feel, i'll do what i like, as long as it's positive. So, no one can control myself, my style, my passion and my life. This is the key to have an authentic-self..When you find out your true idendity, you will find what you want in your life, let's say : life-goals. You'll know what's your passion, what's makes you turn-on. I already found it since i was a baby! Yes, that's why i dedicated my whole life for ART. I learn everything about art : writing, drawing, singing, painting, photograph, etc. My 6th sense help me to feel every details, make a beautiful artwork even the dirty corner that normal people cannot see..This style inspired by Capitol's Citizens from Hunger Games, but i gave a bit sense of pop style of Harajuku. Can you feel it? Hahaha. Capitol's citizens and Harajuku style has a similarity. Yas, a sense to 'Mix&Match' (from top to toe : hair, makeup, outfit). That's why i combined them. As you can see, it became my autenthic style..So, what's your autenthic style? Just be brave to be your own-self yah! Oh, swipe left to see the other district's makeup created by my beautiful ladies ✨️👉..
#hungergamescollab
#hungergamesmakeupcollab
#Capitol
#Gyarumakeup
#Gyaru
#makeup
#可愛い #かわいい #ギャル #原宿
#HarajukuGirl
#osharekei
#makeup
#kawaii
#kawaiigirl
#beauty
#style
#girls
#fashion
#harajuku
#モデル  #メイク  #ヘアアレンジ #オシャレ  #ギャルメイク #ファッション #ガール #かわいい #おしゃれ
#clozetteid
+ View more details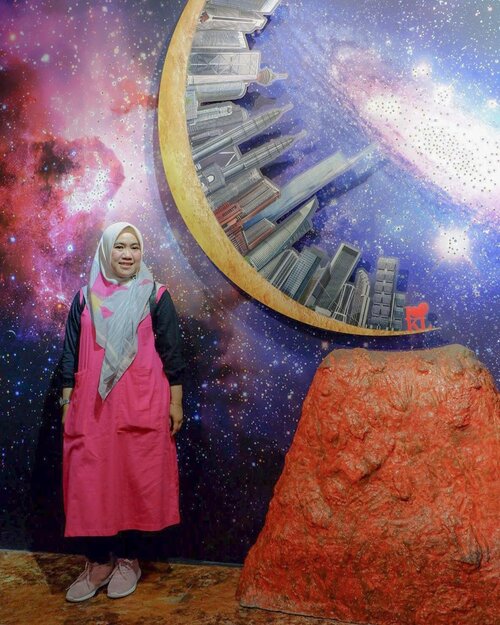 + View more details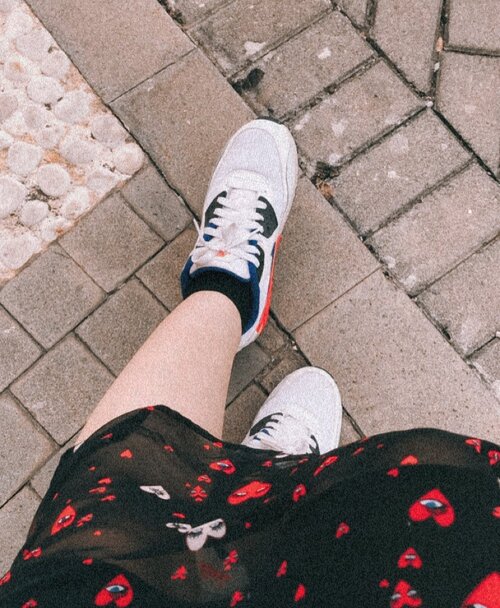 + View more details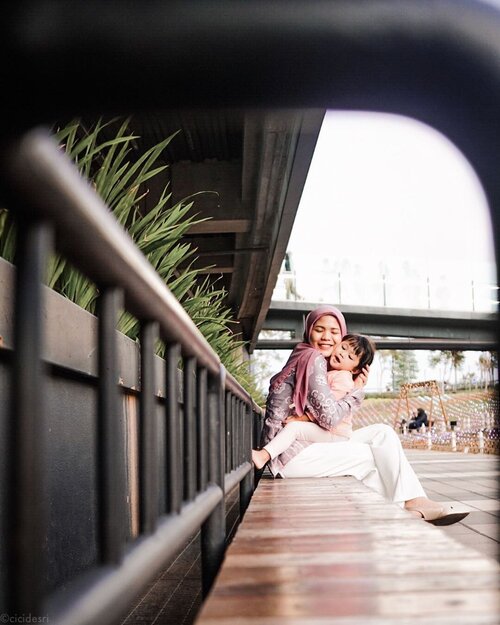 Menjadi orangtua berarti menyiapkan segalanya untuk masa depan anak, termasuk life skill supaya bisa hidup bermasyarakat.
3 hal dasar yang bisa kita ajarkan sejak dini:
✅ Tidak merusak barang
✅ Tidak melukai diri dan oranglain
✅ Tidak mengotori lingkungan seperti membuang ingus, ludah hingga sampah sembarangan‼️ Basic banget tapi dampaknya luar biasa. Besok, Insyaallah aku akan menghadiri diskusi panel tentang ide2 kreatif yg bisa dikenalkan pada anak soal memperlakukan sampah supaya ngga jadi musibah.
Sebelum membiasakan anak, kita dulu nih para orangtua yg mesti belajar gimana caranya
#bijakberplastik
bersama @aqualestari ❤️ ikuti sharingnya besok ya
.
.
.
.
.
.
.
.
.
. .
.
.
.
.
.
.
.
.
.
.
.
.
#cicidesricom
#momlife
#motherhood
#lifegoals
#clozetteid
#momanddaughter
#aqualestari
+ View more details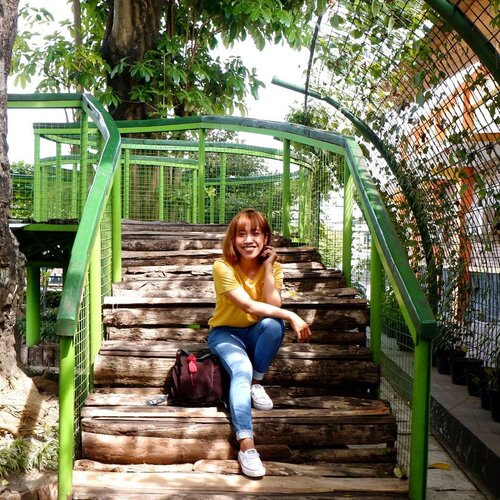 + View more details

loading ...
Back To Top