loading...
Search
62 RESULTS FOR MANTRA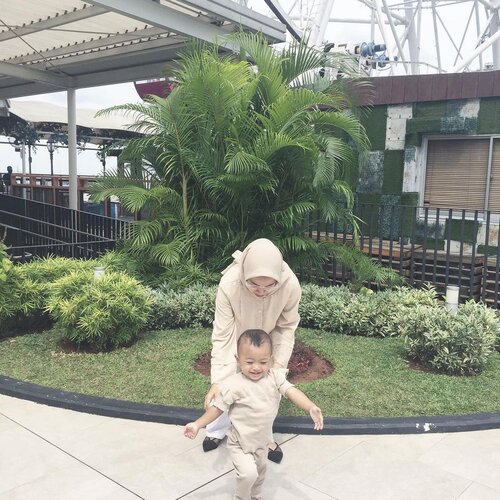 + View more details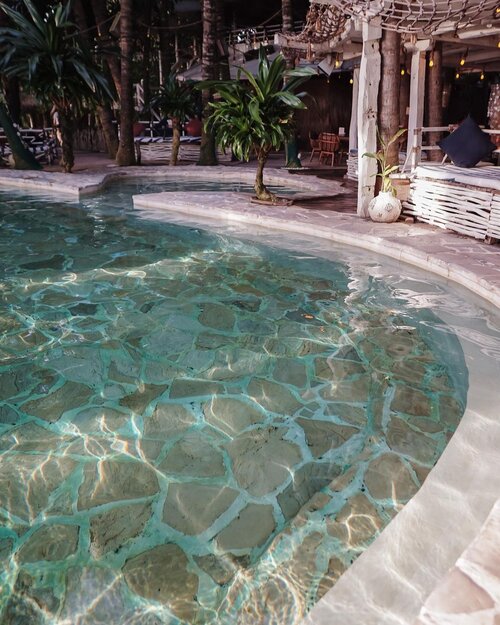 + View more details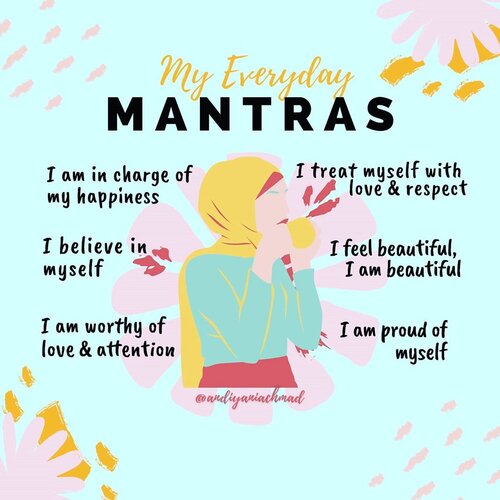 Mantra is "a word or phrase that is repeated often or that expresses someone's basic beliefs". Biasanya aku lakuin ini setiap hari buat self love affirmations biar merasa lebih nyaman sama diri sendiri. Terlebih di masa pandemi kayak gini, entah berapa kali itu mental naik turun bak roller coaster kan ye 😁Katanya kan ucapan itu doa dan penguat diri, karena itu aku usahain setiap hari berucap yang baik gak cuma ke orang lain tapi juga ke diri sendiri. Gils, kalo dipikir-pikir diri ini udah segitu hebatnya melalui segala hal tapi tetap masih bertahan kuat & berdiri tegak. Maasyaallah deh pokoknya 🥰Kalo kamu ada gak sih mantra atau ucapan penguat buat diri sendiri? @emak2blogger
#kebelajarcanvadesign
#canvadesign
#andiyaniachmad
#clozetteid
#selflove
#selfloveaffirmations
#mentalhealthawareness
#emak2blogger
#kumpulanemakblogger

+ View more details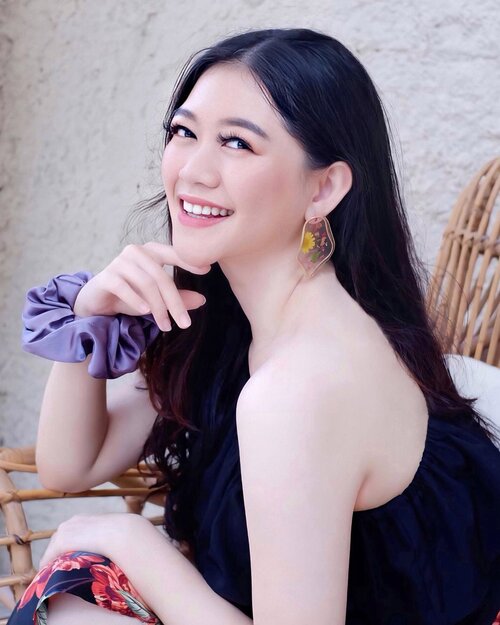 + View more details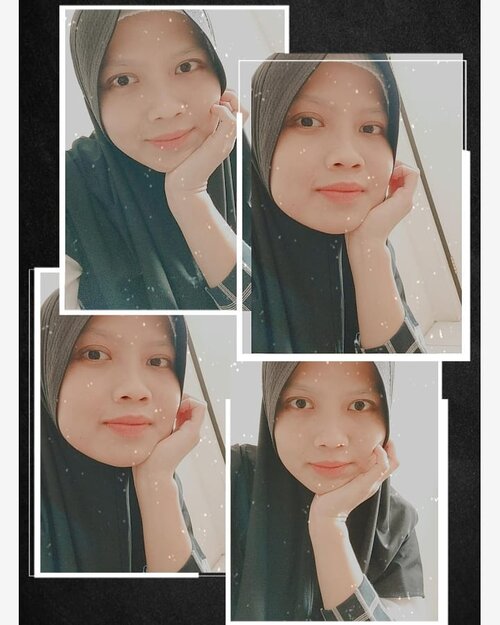 + View more details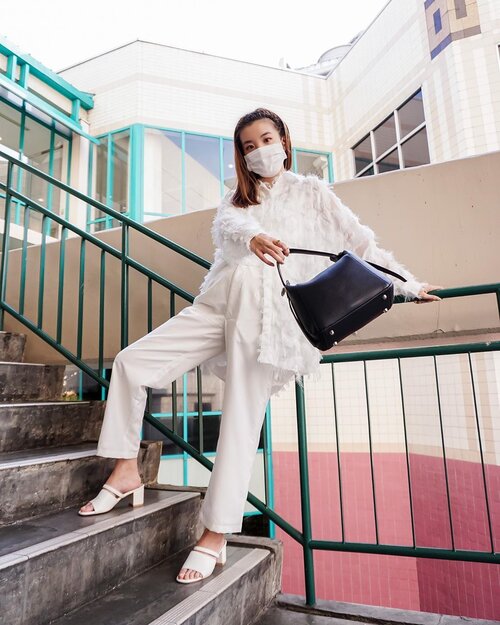 "Interrupt ANXIETY with GRATITUDE." 🤩 Life is about choosing to live or merely survive. When hard times kick in just like the current pandemic situation we're all encountering, we're forced to become courageous to face the great unknown. Yet I believe we (all of us) have the strength we need to get though this! Every morning when you wake up put on your best smile, pray and say I got this 🤗 See how this little mantra change everything 😉
.
.
I'm wearing wearing this deep navy bag from @obermainid , it may seem small but trust me it's pretty spacious 😃 They're also having great sale on their webstore, don't miss out ! .
.
-
Good news Obermain store is now open and chat shop is still available. For more details check out @obermainid.
#ObermainID
#ObermainCourage
+ View more details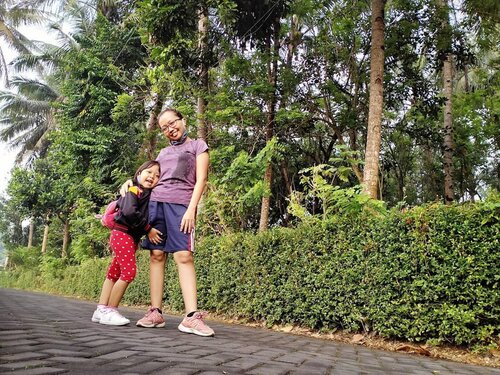 Semalem, kami bingung ketika Alya tiba-tiba ngajak kami jogging. Anaknya udah excited setengah maksa. Aku sebenernya agak males karena seperti yang sudah-sudah, Alya capek, minta gendong Papanya.Akhirnya kami putuskan cari rute yang jalannya flat, masuk desa yang banyak pohon, lalu lewat pasar yang banyak makanan. Bawa bekel air putih doang dan bikin suasana yang nyaman sambil becanda.Pagi ini start jam 6 kami berangkat. Awal perjalanan sumringah. Tapi, tepat seperti dugaanku sebelumnya, kira-kira setengah perjalanan Alya ngambek karena kami lupa nge-vlog-in perjalanannya. (Receh ya 😂) Tambah ngambek lagi ternyata jalan pulang masih jauh buat dia. Sudah kami beliin gudeg, dadar gulung, ketan lupis, masih gondok saja. Hampir give up minta gendong, terus kami pakai mantra: "aku pasti bisa!" Enggak lupa aku sisipin kata-kata, "ayo semangat. Alya harus tanggungjawab sama yang Alya minta"Sekarang sudah aman, sudah sampai rumah. Yang katanya tadi capek, kakinya sakit, apalah, sudah main ketawa-ketawa sama temannya. Mantap memang.
#clozetteid

+ View more details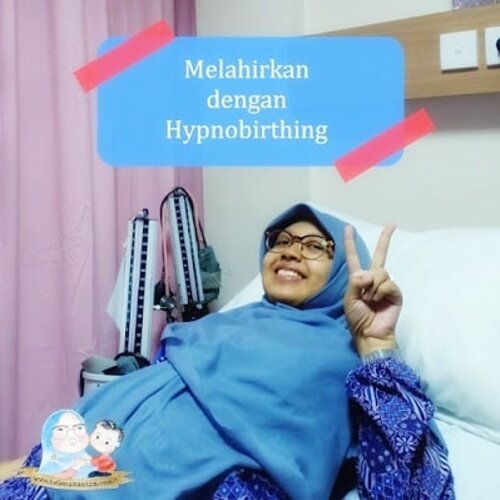 + View more details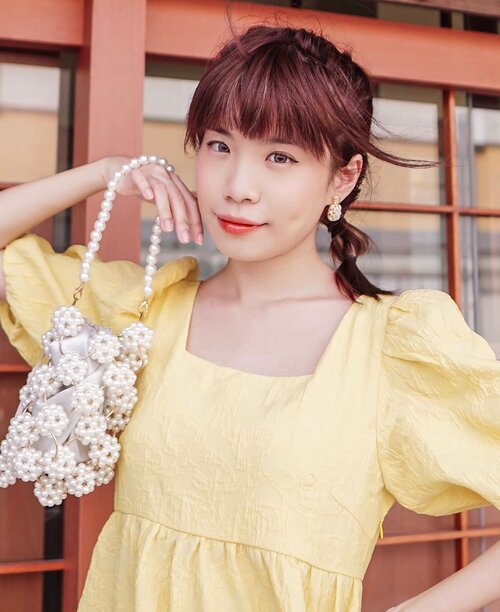 + View more details

loading ...
Back To Top