loading...
Search
188 RESULTS FOR PRAY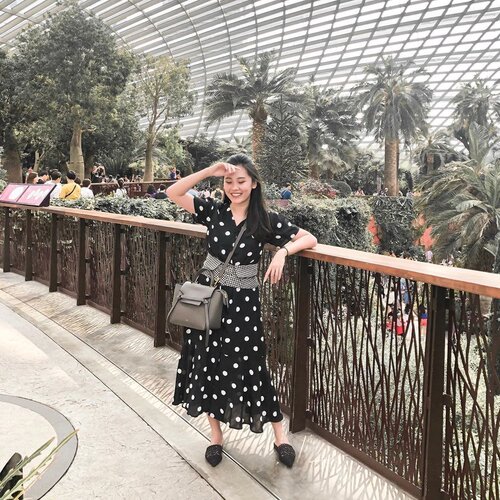 I like me better when I'm with You. 🖤 I'm not the most diligent in praying, I fall behind daily devotions, but I do try and want to try harder to be a better disciple. Because every day that I spend some time communicating with God, I do feel lighter and happier. Like I'm not worried about what's to come. Like I know I'm on the right path.
#notetoselfThrowback
outfit waktu short getaway ke Singapore, wearing @sophiaalice.rtw dress belted by @berrybenka cloth houndstooth belt. The dress, like everything else I wear, is nursing friendly with front buttons fastening. Gotta keep the boobies accessible!
#breastfeedingmom
#clozetteid
#ootd
#mamadaily
#momstyle
#lookbookindonesia

+ View more details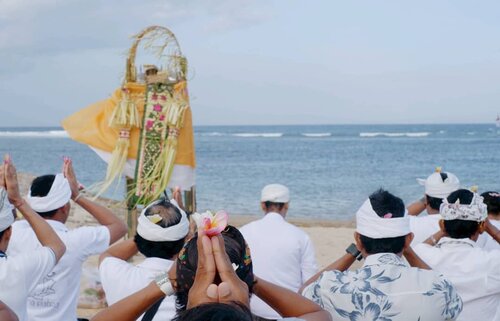 + View more details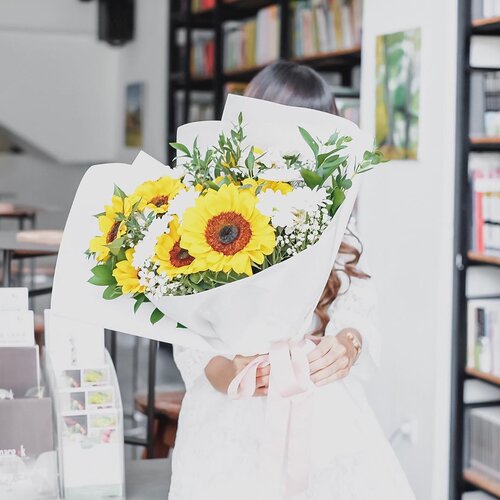 My road isn't easy,My shoes isn't always pretty.-Maybe some people thinking :"Woah, easy to going anywhere""Everyday is holiday""She have a lot of money""Easy to get what she want""Her life is happy and easy""Her boyfriend can give everything""Her parents is also spoiled her"...and anything like that.-Well,Anything that I got today,it's just a result of something that I was struggle before.-If you struggle with your life today,don't give up. A new life, has just begun.Focus on your goal. Work hard. Be good with others. Don't forget to pray. Don't envy with others successful, give them applause. Always believe, one day you will feel what they feel 🍃...
#clozetteid
#flowers
#flowerbouquet
#sunflower
🌻
#summer
#summervibes
#summerfun
#tephcollaboration
#bloggerlife
#bloggersurabaya
#bloggerjakarta

+ View more details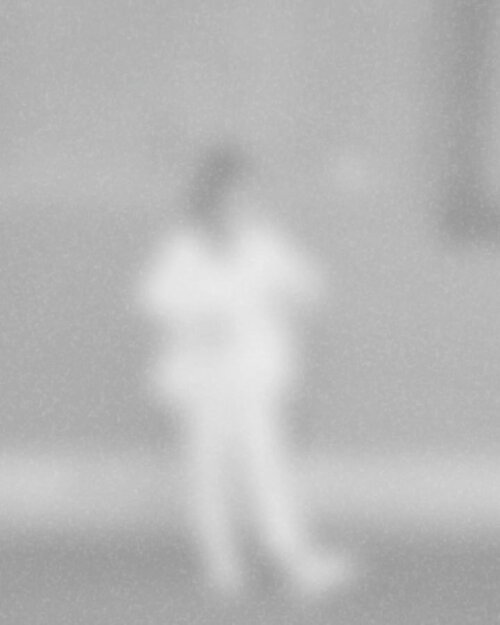 + View more details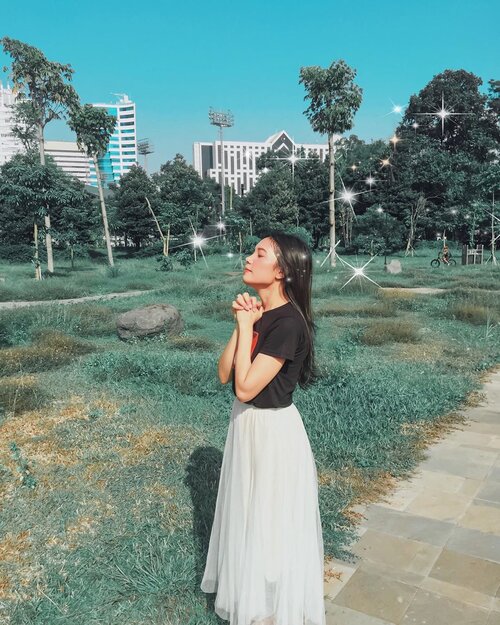 If you feel weakness, don't forget to pray for God. If you sad, stress, hopeless, underestimated or broken hearted you must come to Him.
Dia punya segala kekuasaan atas hidupmu. Jadi apapun masalahmu tetap lah kuat, dirimu tidak sendirian ada Tuhan bersama mu berjuang. Diamemperhitungkan setiap jerih payah usahamu.
Dirimu hanya lah manusia yg tidak akan mampu melakukan segala hal hanya dengan mengandalkan kekuatanmu.
apa yang tidak mungkin bagi manusia, tapi mungkin bagi Allah 😇😇 selamat menikmati malam mu 😙 .
.
#clozetteid
#ootd
#latepost
#blessed

+ View more details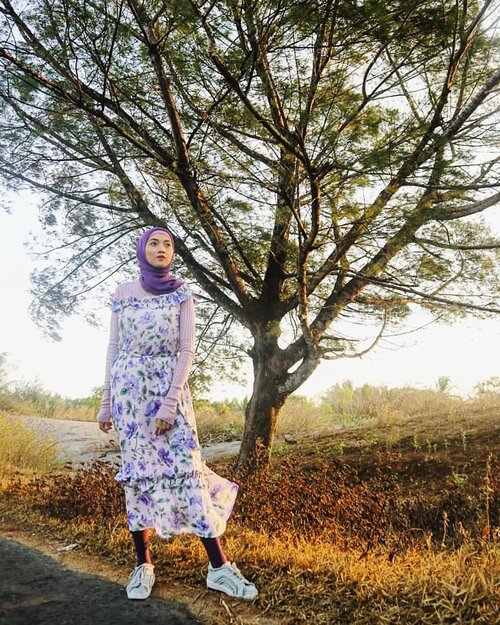 + View more details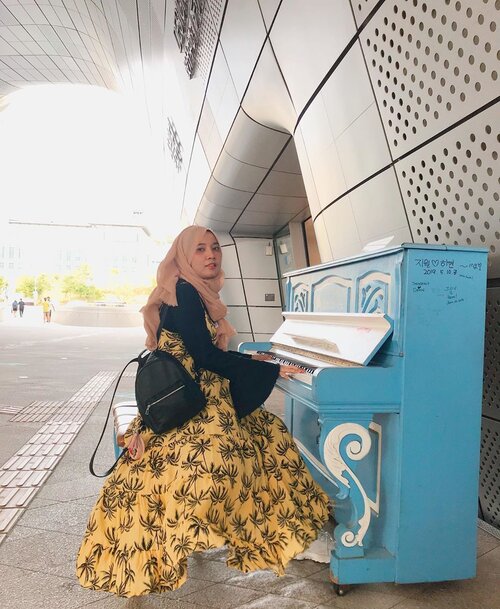 You're like that song I want to sing over and over ♥️🎵.This was taken at Dongdaemun Design Plaza which was designed by Zaha Hadid. It's fun to chill around here in the afternoon, there are some sofa beds too, you can take a break for a while and let yourself indulge the relaxing breeze of summer from the second level of this building 🤤 we loved to kill some time here and listened to the passer by played the piano, I thought it was broke but apparently it worked and well-tuned 😅.The downside here and anywhere in the down town is that there's no prayer space, you really got to go out of ur way to the halal restaurants or the central mosque, unlike Japan which becomes more and more muslim-friendly country recently with the prayer space facility within a big mall and station. So, may be in Seoul we just have to pray in the open area if we can't find any proper space, with people's eyes on you obviously 😅.Btw today I'm spamming ur timeline, sorry in advance 😩
#clozetteid
#mellatravelogue
#mellainkorea

+ View more details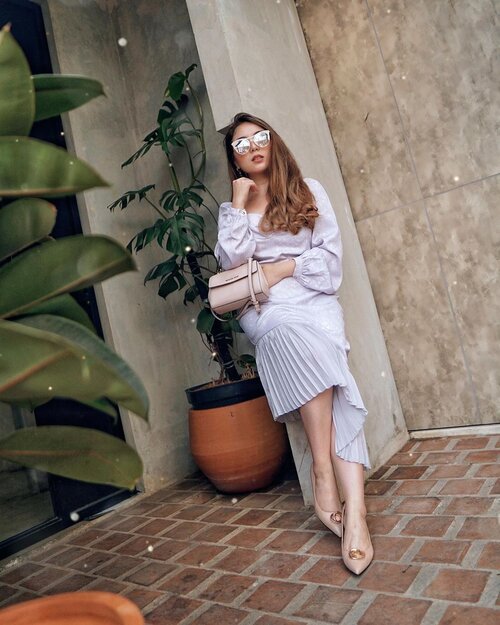 + View more details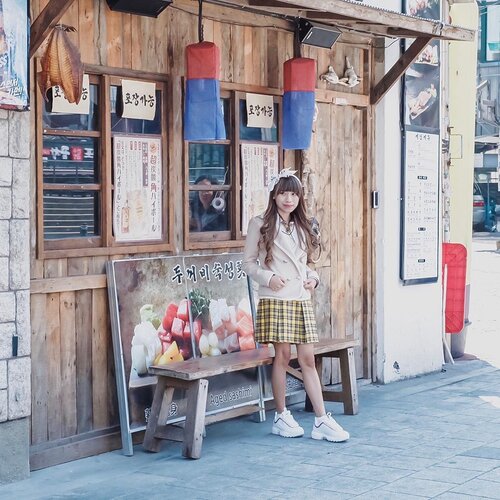 God has a purpose for your pain,
a reason for your struggles,
and a reward for you faithfulness.
-
Some people, maybe happy to look you in pain or struggles. But remember, it's a part of God plan not a devil prayer answers.
-
Let them happy to see you in pain. Don't stop to praying and hoping. Keep positive ! Even tho, you're in a hard battle. It'll be worth it later. Maybe not today, not tomorrow or next month? But, God will replace your pains, tears, and heart breaking with a beautiful rainbow.
-
Just believe in Him !
You're smile will be back soon. Then, when you look back, you'll thankful for everything. Life lesson will redirect you to the place where's you mean to be 🌻
.
.
.
#clozetteid
#tephtraveldiary
#tephsharing
#lifereminder
#seoul
🇰🇷
#seoulkorea
#spring
#summer
#summerkorea
#cherryblossom
#cherryblossomtrees
#traditionalkorea
#schoolgirl
#southkoreatravel
#springtransition
#bloggersurabaya

+ View more details

loading ...
Back To Top