loading...
Search
19 RESULTS FOR PREGGO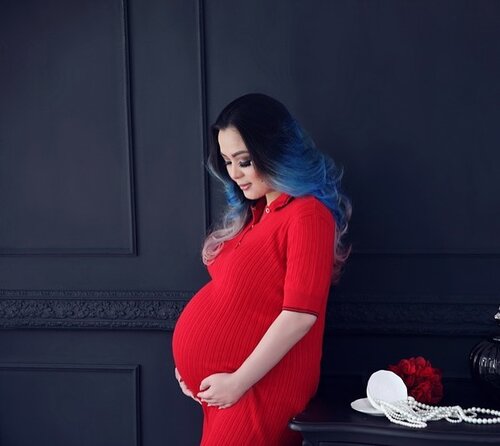 + View more details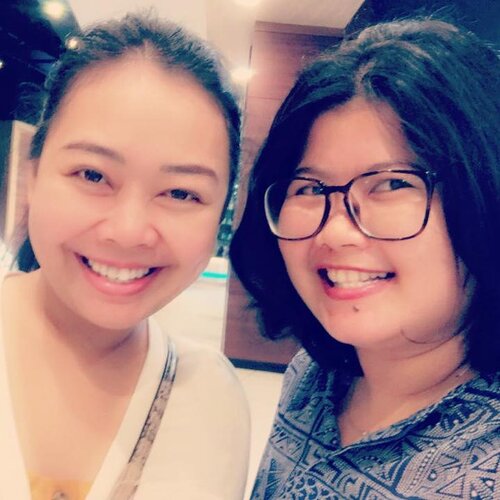 CERITA MUAL, MENOLAK MUALKehamilan ke 3 ini terasa berbeda dibandingkan dengan kehamilan pertama dan kedua yang super 'kebo'. Setelah 2 kehamilan sebelumnya gak pernah ngerasain mual a.k.a morning sick dan ngidam, di kehamilan kali ini aku diberikan Tuhan berkat untuk merasakan kedua hal tersebut. Memang mual dan muntahnya gak separah yang kakak ipar dan adik iparku rasakan pada saat mereka hamil, tapi tetap aja awalnya shock dan nangis-nangis abis muntah. Rasanya kok jadi bumil yang lemah dan tak berdaya. Berat badan sempat turun 2 kg (harusnya sih happy bisa turun berat badan, tapi kalau kasusnya lagi gak hamil dan gak pakai acara muntah segala).Tapi, ada beberapa obat mujarab untuk mengatasi mual, salah satunya PERGI KE MALL, hahaha...Bener loh, setiap kali pergi ke luar rumah, entah itu ke mall atau ke tempat lain, mualnya langsung hilang.Selain itu, ada beberapa cara lain untuk menolak mual ala Macha:1. Aku sering meditasi dimalam hari sambil menyalakan aromateraphy green tea. Sambil matiin lampu dan TV. Ini cukup membantu mengatasi mual ketika malam hari.2. Pagi-pagi aku minum air jahe3. Setiap malam, aku tidur dengan bantal double agar kepala lebih tinggi dari badan.Anyway, thanks to @newfirdina yang udah nemenin bumil ngemall..
#preggo
#momof3
#pregnancy
#pregnant
#babybump
#momlife
#pregnantlife
#firsttrimester
#4weekspregnant
#maternity
#pregnancydiary
#thirdpregnancy
#bumpstyle
#inspirepregnancy
#preggolife
#soontobefamilyof5
#babynumber3
#mamabisa
#ceritahamil
#ceritakehamilan
#hamilketiga
#ceritabumil
#tipshamilsehat
#clozetteID

+ View more details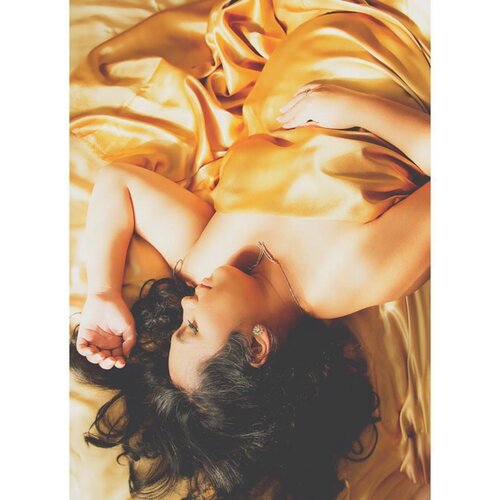 Throw back ke zaman hamilnya Basti dulu. Pas trimester 1 lancar jaya, eeeh masuk trimester kedua mual muntah menyerang. Sampe bedrest 10 hari. Makan sulit, cium bau ubi eneg, cium aroma suami apalagi 😂 rasanya pengen aku ekspor pak suami jauh-jauh ke mana gitu. Hahaha.
.
Anyway kemarin saya hadir dalam acara FB Live @anmum_indonesia ngebahas soal Mual di masa kehamilan serta acara mengatasinya bersama @awdorable @inesgulardi @nurdalilahputri . Acara ini akan diadakan setiap bulan lho dan sekarang sedang ada ajang pemilihan Duta
#MumtoMum
.
.
Buat yang nggak sempet nonton acaranya kemarin, daku rangkum di sini ya.
.
Cara mengatasi mual pada saat hamil:
1. Jauhi makanan/minuman pemicu mual
.
2. Istirahat yang cukup
.
3. Redakan mual dengan jahe, lemon, atau susu dengan aroma yang enak
.
4. Cari support group biar bisa berbagi keluh kesah karena...
.
5. Happy preggo mom will make the baby happy too
.
6. Cukupi kebutuhan gizi dengan susu yang tepat seperti Susu Annum Materna .
.
Kalian muntah-muntah juga pas hamil nggak? Atau kenal yang mengalami morning sickness juga?
+ View more details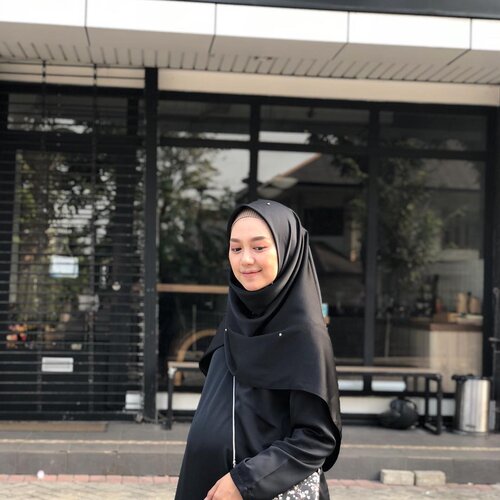 32 weeks of preggo and happy alhamdulillahh 😊 walaupun mulai susah cari bentuk baju yang pas krna sudah membesar disana sini 😅😅
#clozetteid
+ View more details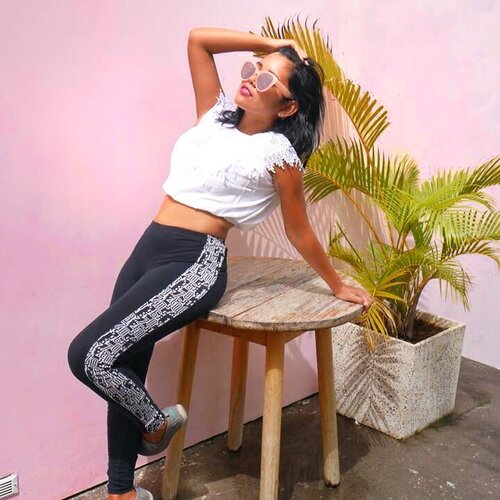 Gloomy here in Bali. Raining since early morning. I don't know what happen. May be sky just want to pouring rain. On my first story today, I will telling you about grab driver. One fine day in Jakarta, with quite a packed of traffic at Sudirman. I was heading to my hotel to get my luggage before off to airport. I had conversation with the driver. I think that's one of my favourite moment while on the road. Well, traffic makes you bored. Exchange story and life experiences are mesmerized. You'll never know who you'll meet, right? So this man, lets called Tony, he works as oil engineer. The story began with simple question like I always have: What makes you decided to be online driver? ..Then all the story goes out like river flow. Being online drive is just to make his day off and mind occupied. I was wondering but just hold my curiousity and let him continue his story. He was telling me about what he does for living and family. He told me about life on the rig, ocean. A month works at the ocean and the next month is 2 weeks off. That happens for quite a long time. He does love his job. He only have one son after all struggles to get the kid which led me to sad story. His wife just passed away couple months ago because cancer. Womb cancer. My eyes felt warm, I can't breath. Tragic. Its too sad for opening. Because he told me it was too late when they found she got cancer. Final stage. It's all started when almost every period, the wife got painful cramp. As usual, they just ignored it because they think it was normal. Until one day they decided to go to doctor to get pregnancy program. They've been longing kid for long time. His wife got hormones therapy. Short story, her stomach was getting big like preggo and her period never stopped. They spent so much time and money to see doctors, professor to cure her. Had surgeries, healed and the cancer was back, again. -CONT ...
#nona_hitampahit
#clozetteid
#beautyblogger
#traveldiary
#digitalnomad

+ View more details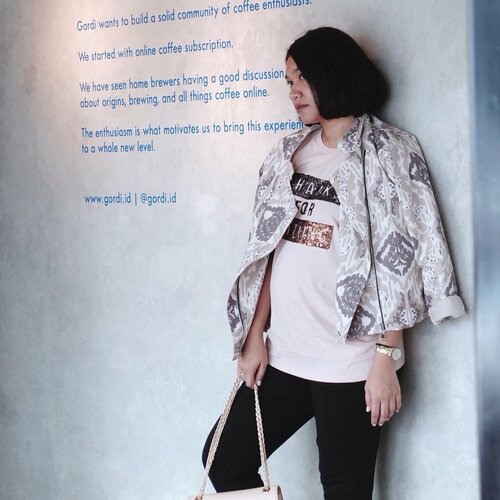 + View more details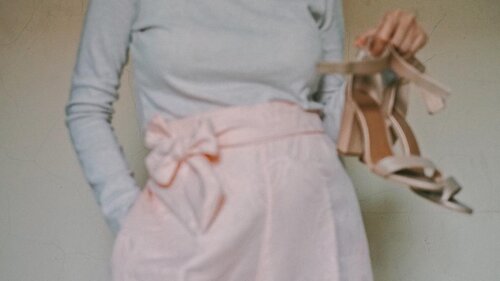 Will comes the day, no heels to party or wherever.
Citra ini adalah usaha untuk menangkap baby bump. Tapi ya memang belum mau nampak, anak aku mah cool & misterius aja kaya kakak Elrumi. Gak seneng photo. Kecuali nanti, kalo dipaksa ibunya. Setidaknya anggap aja begitu beb! 👶🏻
___________
#16w5d
#pregnantblogger
#preggo
#clozetteid

+ View more details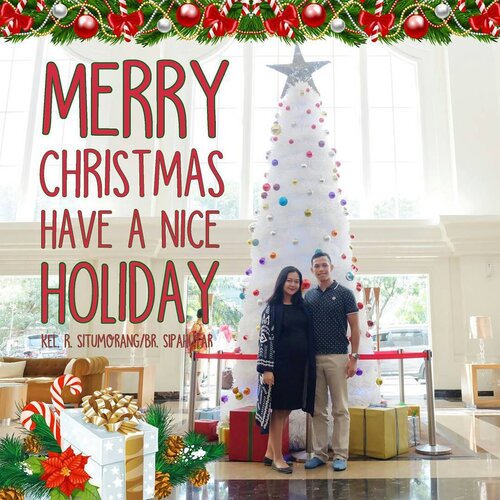 + View more details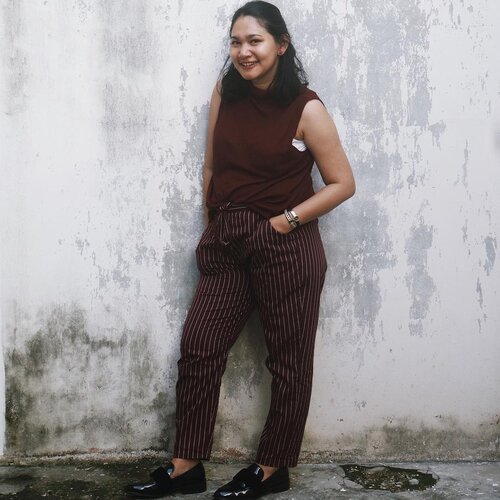 still having that preggo weight 😪. oh and wearing maroon for today's fam event, something that out of my "comfort-clothing-zone". haha! as you know my clothes consist of something more neutral than this.
📷: mr hubby. (too close darling too close!) 😓

+ View more details

loading ...
Back To Top