loading...
Search
112 RESULTS FOR SHARINGISCARING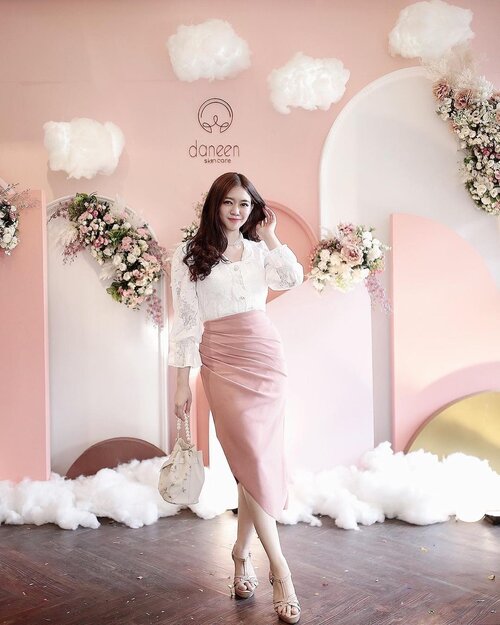 + View more details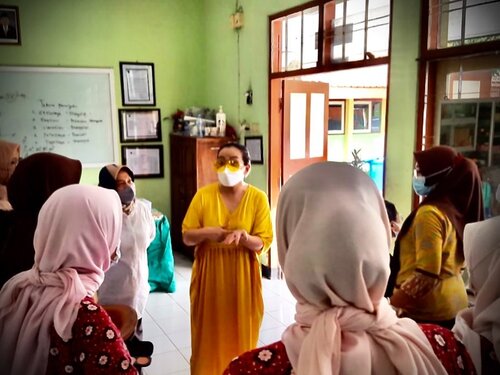 + View more details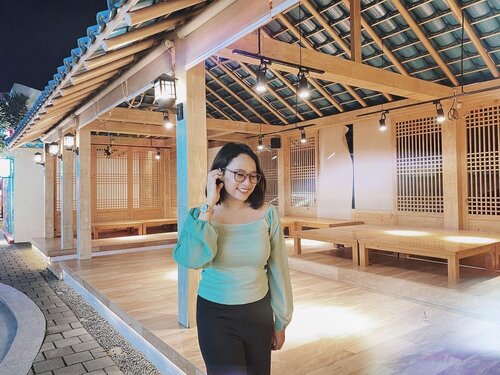 Penampakan terbaruku yg semakin membesar hahahaha 🙃. I know semua wanita itu cantik dengan pesonanya masing-masing. Yet, setiap orang punya insecurity nya masing-masing juga hehe
Siapa yg samaan kaya aku? Naik/turun 1kg aja bisa bikin tubuh dengan cepat langsung keliatan badan kita menggendut/mengurus wkwk. Penambahan bb 8 kg ini bener-bener bikin insecure krn diriku sendiri. I know, insecurity itu musuh terbesar banyak orang dan aku ga sendirian!! Yok bisa yok!
Sekarang aku lagi ditahap mencoba nyaman sama bentuk tubuh yg baru ini dan mencari ide style apa yg tetep bikin PD dan nyaman sambil mencari cara tetap bisa makan enak sambil mengembalikan bentuk tubuh seperti semulaaa hehehe
#ClozetteID
#insecurity
#instadaily
#sharingiscaring
#style
#fashiontips
+ View more details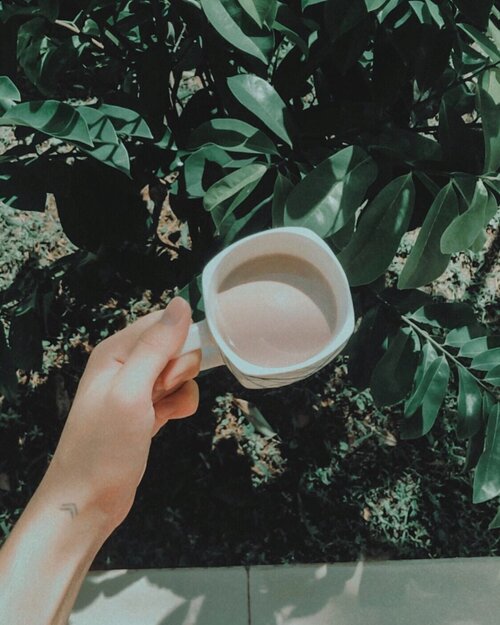 Hi kalian, what's up? Random sharing session yuk 🍵: Jadi, belakangan tuh sering kepikiran sesuatu soal spending time alone dan self healing plus positivity dari hal-hal yang membuat overthinking.Dan ternyata kalau dipikir-pikir, banyak juga ya hal-hal yang bisa membuat aku atau mungkin kalian overthinking. Ya gak sih? But, I do feel grateful karena di tahun yang baru ini, aku merasa kayak bisa untuk lebih menikmati moment-moment yang emang berarti buat diriku. Also, being able to refresh more dengan hal simple seperti: minum teh, fresh milk, or even a coffee sambil dengerin lagu favorit di pagi hari. Beneran deh, ini tuh salah satu activity yang bikin pikiran seger juga..Namun, kuncinya bukan hanya selalu soal refreshing, self quality time, atau apapun itu, tapi dengan cara enjoy dan menikmati moment hal tersimple dan terkecil apapun itu juga termasuk guys. Banyak hal yang berubah dan even soal life goals kita aja bisa berubah. Dan aku belajar banyak hal dari tahun ke tahun about the goals that I wanted. Now back to the topic, kira-kira kalau menurut kalian, hal simple apa buat kalian yang bikin pikiran kalian seger juga?.Anyway, have an awesome day everyone.......
#selfhealing
#positivityiskey
#selfpositivity
#cozymoments
#selfreminder
#sharingiscaring
#ofwhimsicalmoments
#hyggemoment
#capturethemoments
#lifestylegoals
#vogueliving
#menblogger
#lifestylechoices
#clozetteid
#handsinframe
#lifestylebloggers
#visualcrush
#beautifulofstillmoments
#flatlaytoday
#lifeunscripted
#bloggingcommunity
#feelfreefeed
#lifestyleguide

+ View more details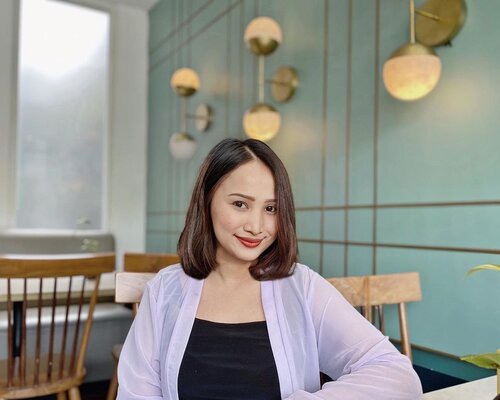 2021 vs 2017
Make up itu soal selera. Bahkan tangan yg sama dgn model yg sama pun bisa menghasilkan look yang berbeda seiring waktu.
Aku masih inget pertama kali belajar make up waktu SMA dan langsung coba Etude House yg shadenya keputihan. Struggling bgt tuh dibilang aneh pake make up, keputihan, medhok, dsb. Even sampe hampir lulus kuliah, skillku ga terlalu banyak berubah walau trs latihan hehe
Alhamdulillah aku percaya "Practice makes perfect" yg sekarang mulai terlihat hasilnya. Walau ga sejago MUA hits, minimal aku bisa make up sendiri utk wisuda S1, wisuda S2, dan lamaran hehe. Sempet ngefreelance MUA dan lumayan nambah uang tabungan utk beli make up tools lagi!
No need to worry utk kalian yg ngerasa kurang ini dan itu. Manusia ga pernah puas tsay. Hal yg penting adalah terus belajar belajar dan mencoba hal yg membuat kalian bahagia. Do it for yourself! Saran dan kritik yg membangun diserap, kalo yg menjatuhkan dihempas aja wkwk
Gimana pengalaman "belajar" mu?
Happy learning everyone☀️
#ClozetteID
#sharingiscaring
#neverstoplearning
#beautyjourney
#beautytips
#tipskecantikan
#instadaily
#makeup
+ View more details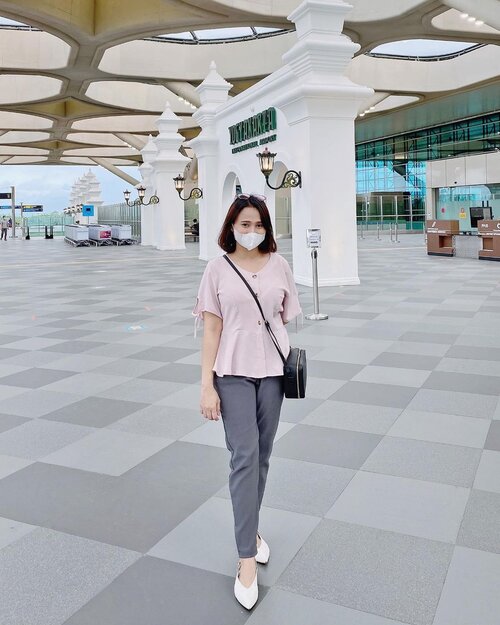 Perdana ke bandara baru YIA sekaligus perdana ke bandara bukan untuk jemput/antar ataupun bepergian. Terus untuk apa? Test rapid antigen😉Flow tes rapid antigen di bandara YIA1. Dulu-duluan datang dan antri (blm tentu dapet kuota jg, jam buka sejak jam 6 pagi)2. Saat daftar, serahkan ktp aslimu (kalau km buru2 mau check in, ga disarankan tes rapid disaat yg mepet/bersamaan)3. Nunggu giliran dan setelah dites, tunggu maksimal 30 menit untuk hasil tesFYI: ada 2 spot test. Di booth Angkasa Pura biaya 170rb dan lebih ramai, sedangkan di booth lion biaya 200rb dan lebih sepi (berdasarkan waktu aku kesana hari Senin lalu). Keduanya dibuka untuk umum (penumpang pesawat dan non penumpang pesawat).Sebagai gambaran, aku tiba di lokasi sekitar jam 7an. Walau baru buka 1 jam, aku dan suami dapat nomor antrian ke 10 dan 11. Lalu, semua proses baru selesai jam 8.30 untuk kami berdua. Semoga bermanfaat!
#rapidjogja
#sharingiscaring
#instadaily
#travelblogger
#newnormal
+ View more details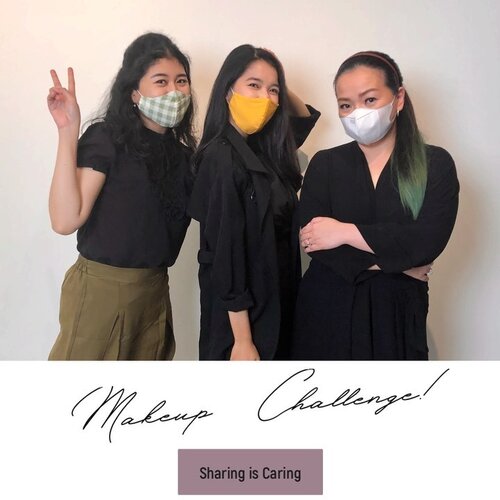 + View more details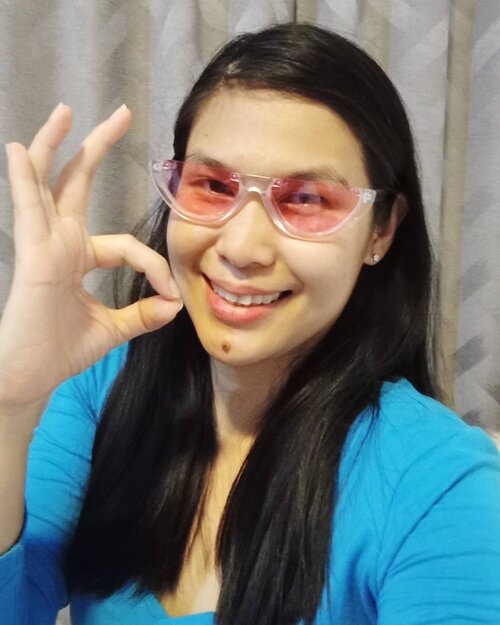 + View more details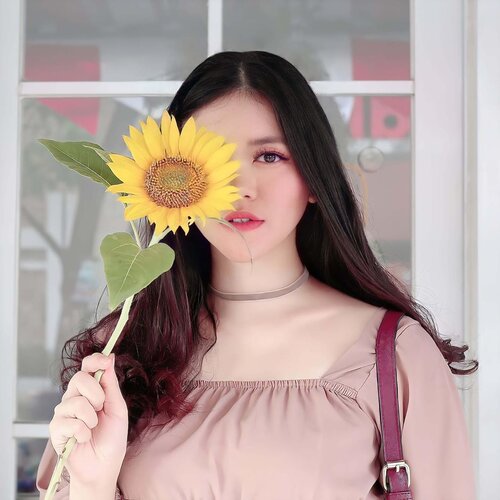 "An open letter to every woman out there" 💌 Dear ladies, we may not know each other's name or story, but I do understand that in life there are happiness, sadness, and struggle. I'm going to do my best to tell you what I wish someone would have told meYou are beautiful. I don't need you to look in a mirror or take a before-after photo. Something and someone created you, just you in this world. Let's be honest, life means so much more than the bodies we borrow. You are uniquely different from every man and woman in this world and that is the definition of beautyYou are smart, you were gifted with the ability to sense, perceive, and think. That's amazing. You control your every thought, every action, every decision, and I'd like you to own that. You are powerful. No one can tell you what to do or who to be, because you make those decisions. Make them countYou are somebody's definition of everything they want to be. It may be for just one thing, but that one thing is important. It means you have something that they do not have. So share what you have with the world, and don't hold anything back. You have the potential to make a difference for someone out thereI can talk and compliment you all day long but I alone cannot give you self-esteem. Part of that is up to the people you surround yourself with. Ultimately, others opinions of you can make or break you, but only if you let them. The most important part of it is up to you. You define your own self worth.At the end of the day, happiness really what it's all about. Here's the thing about happiness: it's not everything, and yet it's still as equally important as love, hope, faith, trust, determination, responsibility, confidence, and even a good dose of stress every now and then. But don't forget to strive for that balance — that perfect recipe that makes you believe you've been successful. It will come in time 👼🏻.....
#selfpotrait
#sharingiscaring
#encouragement
#positiveaffirmations
#spreadpositivity
#spreadlove
#womensupportingwomen
#asianblogger
#ulzzang
#clozetteid
#dreamy
#feminime
#beautyenthusiast
#얼짱 #일상 #데일리룩 #셀스타그램 #셀카 #인스타패션 #패션스타그램 #오오티디

+ View more details

loading ...
Back To Top