loading...
Search
43 RESULTS FOR ACNETREATMENT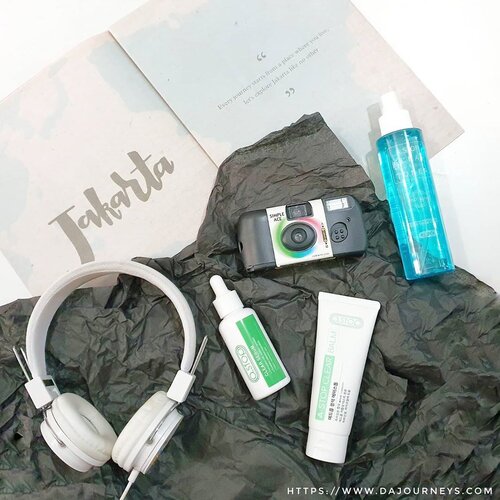 Kemarin sempet ada yang DM nanya, kalau jerawatan emang masih harus pake moisturizer ya kak? Kan biasanya kalau berjerawat tu tipe kulitnya berminyak, makin berminyak donk kalau dipakaikan pelembab?Lho jangan salah, pelembab itu penting untuk mengunci semua skincare yang sudah kalian taruh sebelumnya. Jenis kulit apapun, kering, kombinasi maupun berminyak wajib pakai pelembab.Jenis pelembabnya disesuaikan dengan tipe kulit kalian, kalau berminyak ya jangan pakai yang hydrating 😅 nah salah satu pelembab yang bisa dipakai semua jenis kulit adalah pelembab dari @a.stop2man yang ada kandungan white willow nya yang bisa mengandung anti bacterial, shea butter yang memperbaiki tekstur kulit agar terasa lebih halus dan raspberry yang menenangkan jerawat meradang.Review lengkap seperti biasa ada di link hidup di bio ya. Saya cuma kurang 1 produk aja nih dari seri @acne_stopper ini, face wash hahaha tapi udah punya kok, lagi dicobain dulu, sebelum aku review diblog.Clear Balm bisa dibeli di
https://hicharis.net/Wind1403s/Kxh
#CHARIS
#hicharis
@hicharis_official @charis_celeb
#clozetteID
#abbeatalgorithm
#abcommunity
#idskincarecommunity
#koreanskincare
#skincaredaily
#naturalcosmetics
#abblogger
#skincareobssesed
#abroutine
#instaskincare
#igskincare
#skincarecommunity
#acnefighterindonesia
#acnetreatment
#acnefighter
+ View more details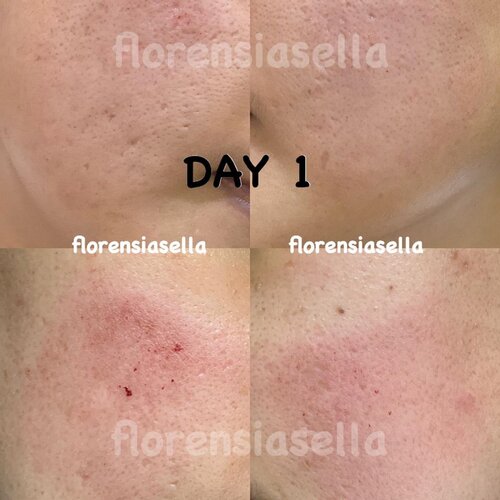 + View more details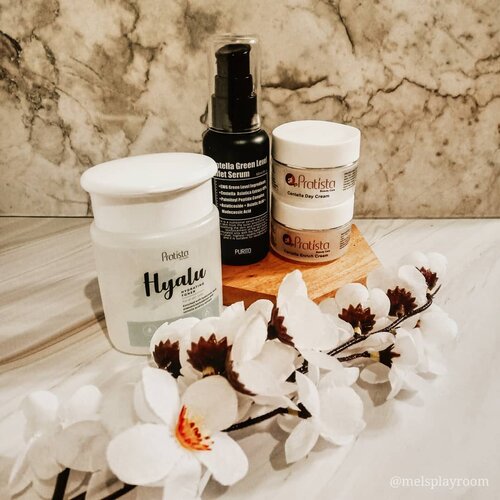 + View more details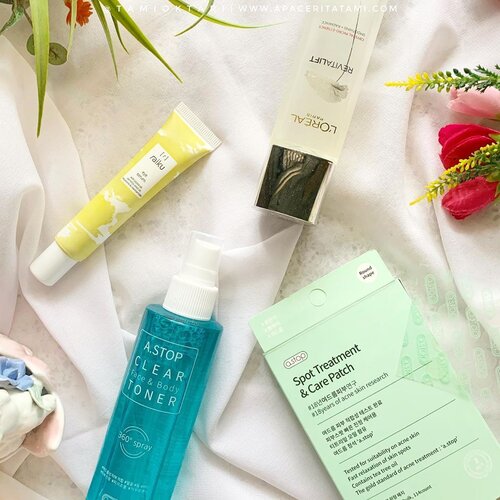 Edisi skincare malam kalau udah ngantuk🤣 Ngerasa bersalah kalau mau tidur tapi ga skincareran. Kadang cuma pake toner atau essence, abis itu lgsg tidur🙈
[email protected]
Clear Face & Body
[email protected]
L'Oreal Revitalift
[email protected]
Eye SerumA.Stop Spot Treatment Patch.List diatas belum termasuk cleanser dan masker ya👍 Skincare rutin (versi lengkap) ku juga ada yang update dari sebelumnya, ntar aku share deh kalau ga mager😝.Oya kondisi wajahku sekarang alhamdulillah benar2 mendingan banget. Dulu aku pernah jerawatan parah pas 2017 bahkan sampai pertengahan 2019 kemaren. Aku udah lama ngedraft di blog sih untuk bikin acne journey ini tapi belum aku up juga🙈.
#skincareroutine
#nightskincare
#acnetreatment
#fungalacne
#fungalacnesafe
#ClozetteID

+ View more details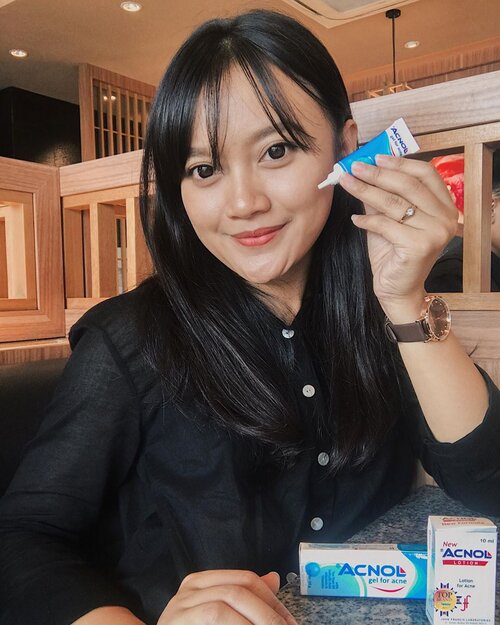 + View more details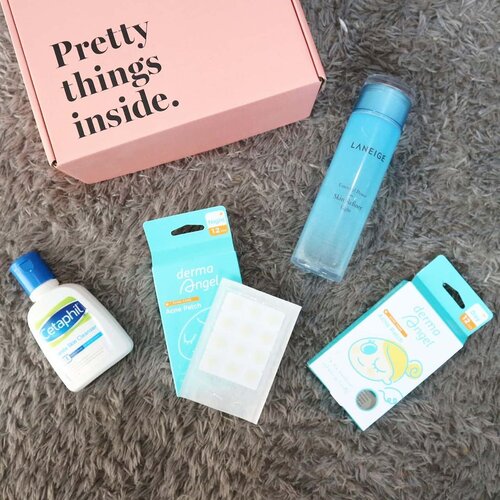 Gaes kalian ada yg punya masalah jerawat dan bruntusan? Aku dulu selalu bruntusan di jidat dan sering jerawatan juga. Tekstur muka yang ga rata karena jerawat dan bruntusan ga bisa ditutup makeup sebel ga sih. Tapi sekarang bruntusanku udah ilang dan jerawat jarang mampir kalian bisa liat di slide 2 afternya. Sekalinya mampir paling cuma 1.
Bruntusan dan jerawatku hilang setelah aku pakai rangkaian skincare ini kurang lebih 2 bulan.
Laneige skin refiner ini toner yang menenangkan kulit, tadinya pas pake ini ga ada ekspektasi apa2 tapi ternyata sejak pake ini kulit jadi kalem jerawat mulai jarang muncul bahkan bruntusan di dahi juga hilang.
Derma Angel Acne Patch pertama kali aku dapet dari socobox dan ternyata bagus banget jerawat yang muncul jadi lebih cepat kering dan gak menyebar di sekitarnya. Dulu kalau jerawat muncul suka gemes pegang dan pencet ini bikin jerawat tambah banyak. Tapi sejak pake plester jerawat dari derma angel ini jerawatku jadi terlindungi dari debu dan bakteri dari udara maupun tangan. Selain itu jerawat gak perlu dipencet nanti isinya akan kerangkat sendiri sama plester derma angel waktu udah kering.
Cethapil Gentle Skin Cleanser ini bagus buat kulit sensitif. Kalau pertama pake mungkin kalian kaget soalnya ga ada busanya. Aku udah beli cethapil beberapa kali karena bagus ya. Tapi sekarang aku udah ganti cleanser yang lebih terjangkau harganya karena kulitku udah ga ada masalah.
Rangkaian skincare ini bisa kalian beli di @sociolla pakai kode SBN1PB untuk dapat diskon 50k minimal pembelian 250k.
#skincare
#skincaretips
#skincareroutine
#acnetreatment
#acneproblems
#acneproblem
#jerawat
#jerawatbatu
#obatjerawat
#obatjerawataman
#obatjerawatbatu
#obatjerawatcowok
#clozetteid
#bloggirlsid
#clozettebeauty
+ View more details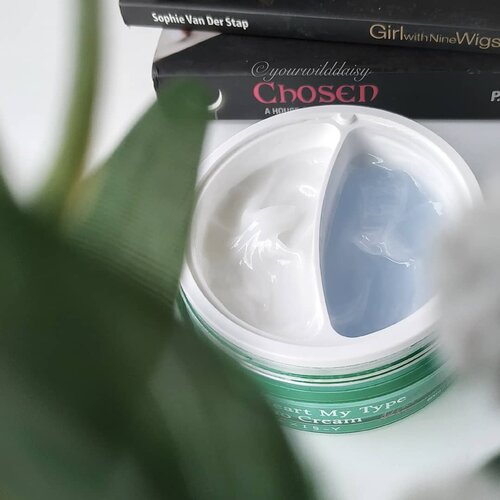 Have a nice weekend everyone ❤ how was your Valentine's day? Yesterday I only spent my time at home, no chocolate no flowers, how sad 😂 but no, I'm not sad!
.
Today I'd love to review a products that have become my favorite lately. Have you ever imagined 2 types of cream in 1 jar? it's Axis-Y Cera-Heart My Type Duo Cream. Consists of 2 types of cream for dry and oily skin areas, sounds very good for those who have combination skin right?
.
🌿 Heartleaf T-Zone Cream
This cream is formulated for oily skin areas. Contains heartleaf which hydrates oily skin. The cream color is bluish and has a gel texture, lightweight and easy to absorb. The smell is quite refreshing and soothing.
.
🌿 Ceramide U-Zone Cream
This cream is formulated for dry skin areas. Contains ceramide that nourishes dry skin. The texture of the cream is thicker than T-cream, has milky white color. Feels rich and very moisturizing.
.
Even though the name is T & U - Zone cream it doesn't mean you have to use it for T or U zone, it can be used as needed. Many people have T-zones are more oily and U-zones are drier, but in my case it's the opposite. I have drier T-zone sometimes even appears dry patches, while my U-zone is oily. So, I use U-Zone cream for my T-zone and T-Zone cream for U-zone.
.
After using it for a month I can say that this is the best cream for my combination skin! The U-Zone cream is able to deal with dry patches on my nose and chin area. While the T-Zone cream even thought has a light texture but is able to provide good hydration for my oily skin area.
.
If you have combination skin, you must try this cream!
.
.
.
Where to buy? @beautyglowing
.
.
#axisy
#axisyindonesia
#moisturizer
#combinationskin
#kbeauty
#koreanbeauty
#kskincare
#koreanskincare
#clozetteID
#bloggirlsid
#kbbvmember
#beauty
#beautyblogger
#beautyreview
#beautycommunity
#skincare
#skincarereview
#skincarecommunity
#skincareroutine
#skincarediary
#skincarelover
#glowingskin
#glowskin
#acneproneskin
#antiacne
#acne
#sensitiveskin
#acnetreatment

+ View more details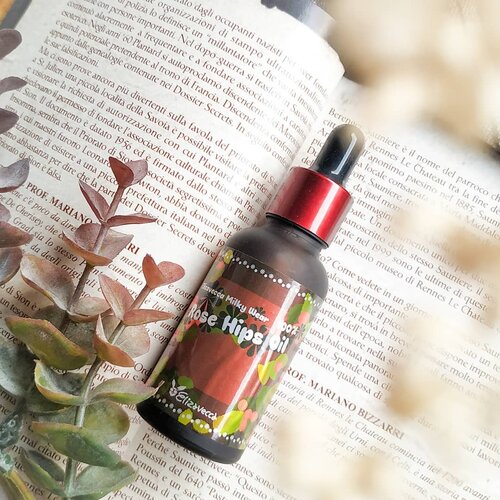 Elizavecca Milky Wear 100% Rosehip Oil
.
This is the first oil that I dare try to apply it on my face. I have read about how good rosehip oil is, some people said it works like magic for the skin. .
First, I'd like to highlights what are the benefits of rosehip oil as stated at littlediy.com
❤ Fades Wrinkles : It help stimulate collagen production & slows down aging.
❤ Fights Acne : The oil's acid content helps prevent blackheads & whiteheads.
❤ Evens Skin Tone : Using it at night to fade scars, spots & pigmentation.
❤ Fade Stretch marks : Massage oil into your stretch marks to help repair the damage skin.
❤ Hair Growth : Helps repair the damaged hair & promots healthy hair growth.
.
The oil housed in frosted amber glass dropper bottle. I think this is the old packaging, because they already have the new packaging with their cute piggy illustration on it.
.
Since it's 100% rosehip oil & there's no artificial fragrance added, so it's smell slightly musty.
.
It has clear & liquid texture, feels abrasive and greasy, so I chose to mix it with my moisturizer before applying it onto my face to reduce its uncomfortable greasy feeling and unpleasant scent.
.
This oil works pretty well for my seasonal dry patches. I frequently have dry patches due to weather changes or when my skin got bad reactions of a new products. By using this oil, I can see that my dry patches are slowly disappearing and my skin has become more moisturized.
.
I plan to use it for my thighs stretch marks. My weight increased dramatically, around 11 kg, so stretch marks appeared on my thighs. I will share how the results later...
.
This product was provided by
#elizavecca
in exchange for honest review.
.
.
#rosehipoil
#elizaveccarosehipoil
#clozetteID
#bloggirlsid
#kbbvmember
#beauty
#beautyblogger
#beautyreview
#beautycommunity
#skincare
#skincarereview
#skincarecommunity
#skincareroutine
#skincarediary
#skincarelover
#kbeauty
#koreanbeauty
#kskincare
#koreanskincare
#koreanmask
#koreansheetmask
#glowingskin
#glowskin
#acneproneskin
#antiacne
#acne
#sensitiveskin
#acnetreatment

+ View more details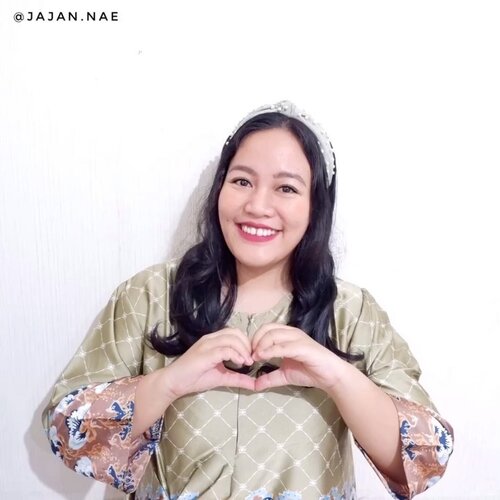 + View more details

loading ...
Back To Top