loading...
Search
367 RESULTS FOR BRACELET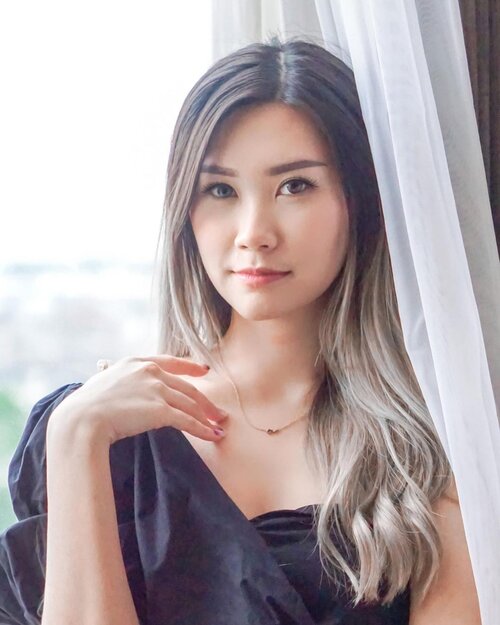 Search a gift for your loved one?
How about a Birthstone accesories!?
@byinviteonlystore just launch birthstone necklace n bracelet on late March !
It's crafted carefuly, with elegant design and 18k pleated gold.
Since it's a birthstone, each month stone will be different. MINE ?
Emerald - Emerald is known as the "stone of successful love". It brings loyalty and provides for domestic bliss. ... Emerald stimulates the heart chakra, having a healing effect on the emotions as well as the physical heart. It ensures physical, emotional and mental equilibrium, bringing harmony to all areas of ones life.
Swipe to see the closer look 👌🏻
.
.
.
#internationalwomensday
#ByInviteParty
#ByInviteOnly
#TorquiseWear
#BloggerSurabaya
#Clozetteid

+ View more details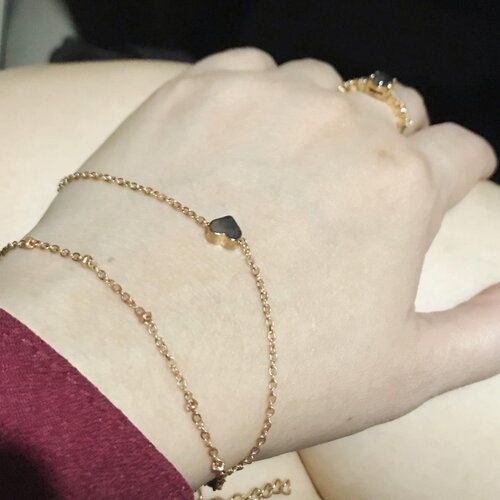 + View more details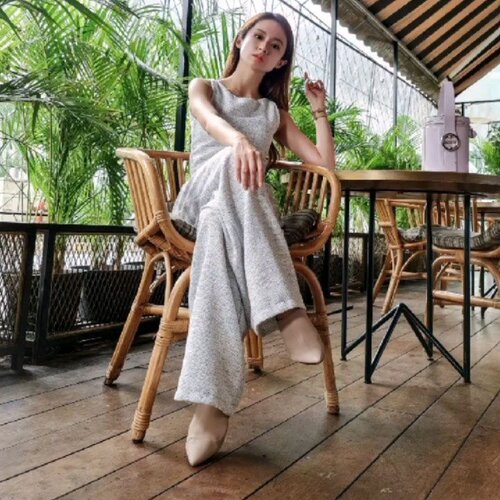 + View more details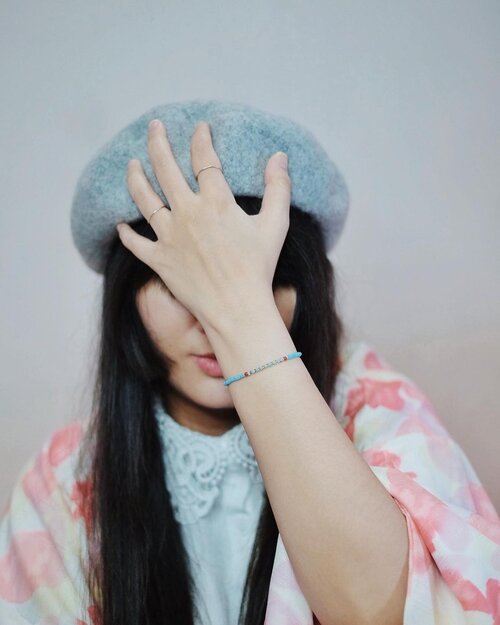 ✨ GIVEAWAY TIME! ✨Berhubung BTS dapat nominasi di Grammy aku sekalian mau bagi-bagi bracelet dupe yang dipakai Jimin dari @wfhmademe buat 2 orang yang beruntung. Caranya cukup komen apa aja, boleh kasih selamat karena @bts.bighitofficial dapat nominasi di Grammy, boleh alasan kenapa pengen bracelet ini, boleh juga curhat. Bebas! Nanti aku pilih yang kalimatnya menarik. (Ɔˇ³ˇ)ɔ Jangan lupa mention 2 temen kamu biar tertarik untuk follow akun ini HAHAHAHAHA. Share juga di IG Story dan ajak orang-orang untuk ikutan giveaway ini. 💜Giveaway berakhir tanggal 5 Desember 2020 dan akan diumumkan di IG Story. Jangan komen spam ya, cukup komen sekali aja. :DGood luck!
#giveawaychika
#BTSarmy
#wfhmademe
#bracelet
#BTS
#jimin
#giveaway
#clozetteID
+ View more details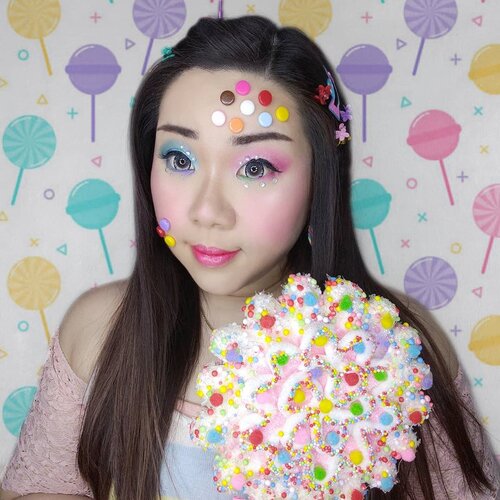 + View more details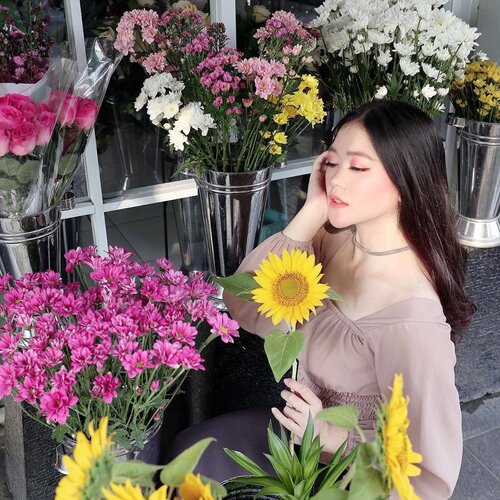 Have you heard the phrase that say "If there's no rain, there's no flower"? For me, the idea of blossoming is a beautiful thing. It's so good to know that though at times we may feel broken, we are these beautiful beings in this one life, destined for growth 🕊
But growth can be hard. When it rains, let it pour into you as means of cleansing and healing. When the sky of life opens up, open yourself up for growth. Let's take it as a reminder that we have a chance to keep going and working hard towards our dream. Don't waste that chance. Instead, we should grab it, use it, and watch it grown 🌱
Life come in seasons, every hardship happens for a reason, and pain is just a temporary feeling, followed by periods of life-changing healing, so in better days you should never stop believing 👼🏻
.
.
.
What I'm wearing :
🤍 Freya Smoked Ruffle Top by @tans.label
🤍 Classic Velvet Bracelet (wear as necklace) by @thalatte.id
🤍 Location : @rachekaflorist
#SekotakCinta
#Folkaland
#BersamaLokal
@folkaland ✨
.
.
.
#localpride
#indonesialocalbrand
#selfpotrait
#ootdfashion
#beautyinfluencer
#fashiongram
#ulzzang
#beauty
#makeup
#skincare
#beautycontentcreator
#beautyenthusiast
#indofashionpeople
#stylediaries
#photooftheday
#clozetteid
#fashionpeople
#얼짱 #일상 #데일리룩 #셀스타그램 #셀카 #인스타패션 #패션스타그램 #오오티디 #패션

+ View more details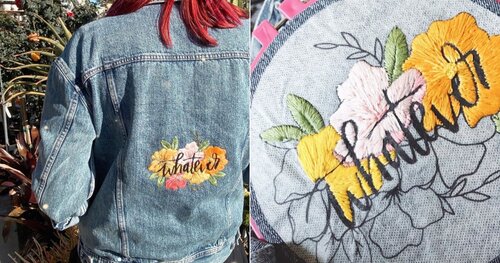 When we think about fall dressing, there's arguably no better closet staple to pick up than a denim jacket. It can be worn as the final layer during a...
Simak juga artikel menarik lainnya di Article Section pada Clozette App.

+ View more details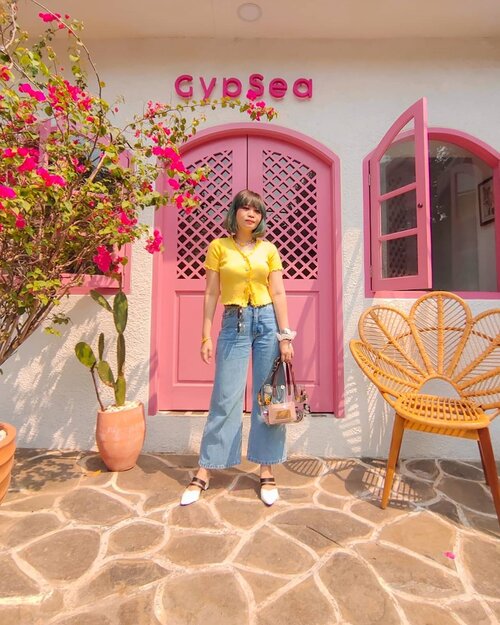 Located at Kemang, Gypsea brings Bali summer vibes with its tropical ambience. I love it! 💕
@gypsea.kemang serves a variety of sandwich and healthy or smoothies bowl such as Summer Smoothies and SOS Berries Smoothies.
Huaaaa i'm kinda miss summer 🥺
I miss the beach, i miss the sound and smell of the sea 🌊🏝️⛱️🏖️
my
#OOTD
#stylingbyamandatydes
:
✧ 🐥 Yellow knit top & Wide-legs jeans
✧ 👜 @this.byalifahratu (i changed the strap bag with sunflower strap)
✧ 👠 @sarmer.id
✧ 📿 beads rainbow smile necklace, bracelet, scrunchies, sunglasses
.
.
📸 @lupitadps

+ View more details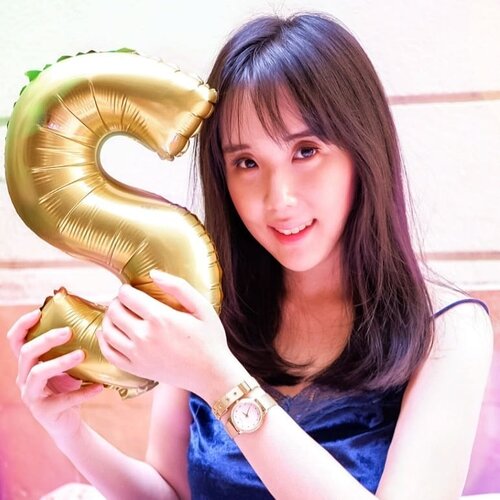 + View more details

loading ...
Back To Top