loading...
Search
183 RESULTS FOR EXERCISE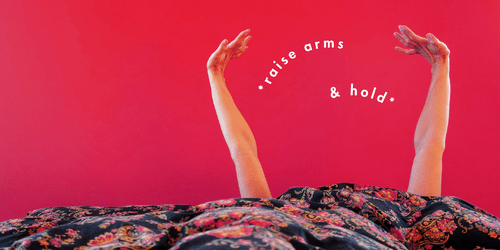 Don't get up. Really!...
Simak juga artikel menarik lainnya di Article Section pada Clozette App.

+ View more details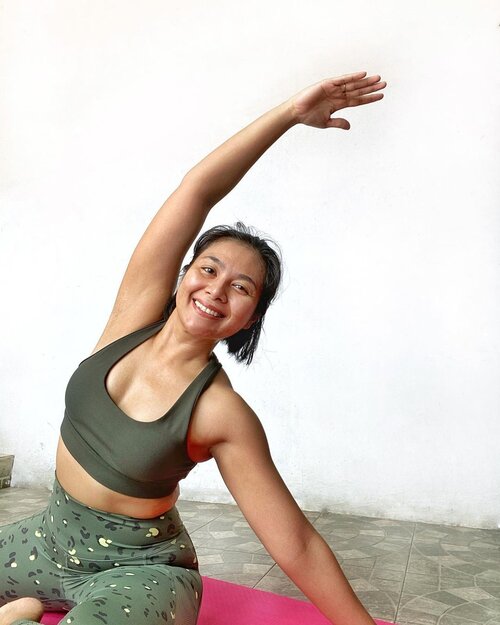 + View more details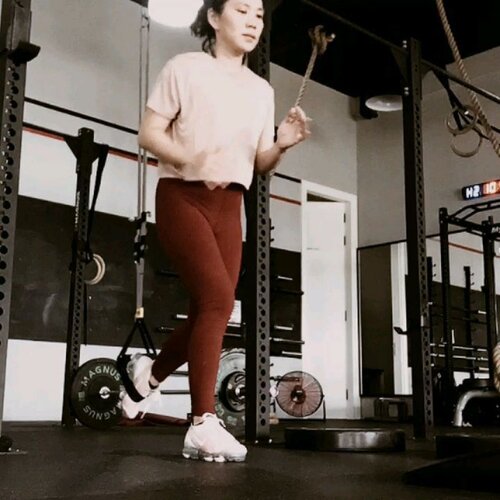 Jadi kenapa di masa pandemi ini aku memutuskan tetap olahraga di gym kesayangan? Pertimbangan aku ada 3;1. Gym - aku cari gym yang sirkulasi udara & cahaya nya bagus, dan kebetulan @vptgym menyediakan itu. Di VPT banyak jendela terbuka yang memungkinkan udara dan cahaya alami keluar masuk. Untuk kebersihan juga sangat terjaga; kru dan petugas kebersihan nya semua sigap, semua menggunakan masker dan selalu menjaga kebersihan lingkungan gym. Selain itu, member yang latihan pun juga di batasi per sesi nya, ngga pernah berkerumun banyak orang di satu waktu. Jadi dengan kedisiplinan mereka, aku bisa latihan dengan nyaman dan aman di dalam gym. 2. Coach - punya Coach yang perhatian sama kerapian, kebersihan dan kesehatan juga salah satu yang bikin aku merasa aman untuk nge-gym di masa pandemi ini. Kebayang nggak kalau Coach nya reckless & masa bodoh sama kebersihan? Kita pasti jadi takut kan mau olahraga bareng?! So shout out to @edwinalexanderr_ for being a very responsible coach :D3. -and the most important one, DIRI SENDIRI. I try to be responsible dan disiplin sama diri sendiri dan orang lain. Tetap jaga jarak, pake masker, sediakan hand sanitizer, nggak pegang-pegang area wajah & leher dan jangan lupa lekas cuci tangan setelah selesai latihan. •Perlu dicatat that I'm not encouraging anybody to follow me ya. You do you, I'll do me. Semua pasti punya pertimbangan masing-masing so please hindari judgement 😚 Kebetulan aku orang nya perlu di pecut dan di motivasi, jadi makanya aku memilih latihan di gym dengan didampingi coach. Buat yang memutuskan di rumah aja, jangan kuatir karena sekarang banyakkkk sekali home exercise yang bisa di tengok di Youtube atau IG. Don't forget to stay active karena dengan olahraga imun badan kita pasti lebih baik•Sekian curcol saya netijen yang budiman, stay safe and stay healthy ya semuanya 🥰•••••••••
#clozetteid
#musclesandmascara
#fitnessmotivation
#getfit
#muaythaigirls
#fitfam
#girlsgonesporty
#activeliving
#fitmom
#fitspiration
#fitspo
#fitnessjourney
#iworkout
#idontsweatisparkle
#gymbunny
#weightlossjourney
#cancersurvivor
#cancerjourney
#bodypositivity

+ View more details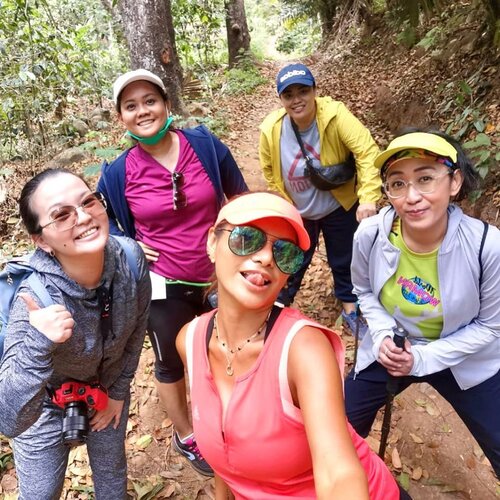 + View more details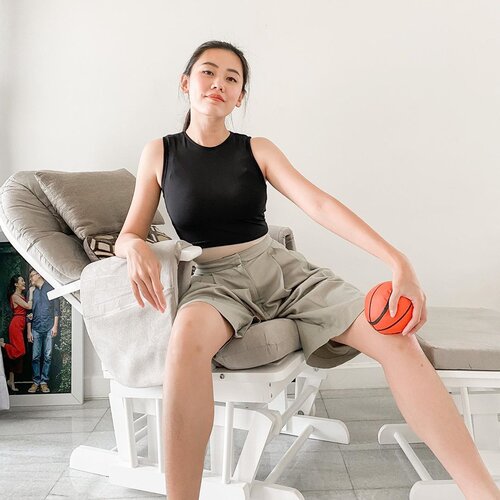 Kalau pegang bola basket beneran gak cocok, anaknya loyo dari dulu paling gak bakat olahraga (ask my highschool friends😛). Jadi pegang bola basket dummy punya Owen aja.
Wearing Tiktok crop top from @wearinblair
P.S. - I've actually been regularly exercising. And by regularly I mean daily. That may mean so little for some people but it means HUGE for me. Nanti ya aku share soal olahraga.
#clozetteid
#ootd
#ootdindonesia
#lookdujour

+ View more details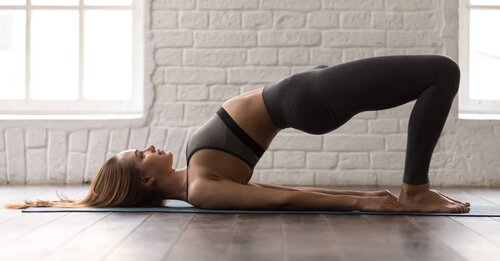 And you probably already know how to do them.
Simak juga artikel menarik lainnya di Article Section pada Clozette App.

+ View more details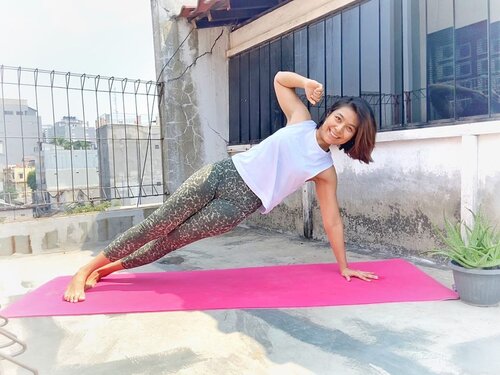 + View more details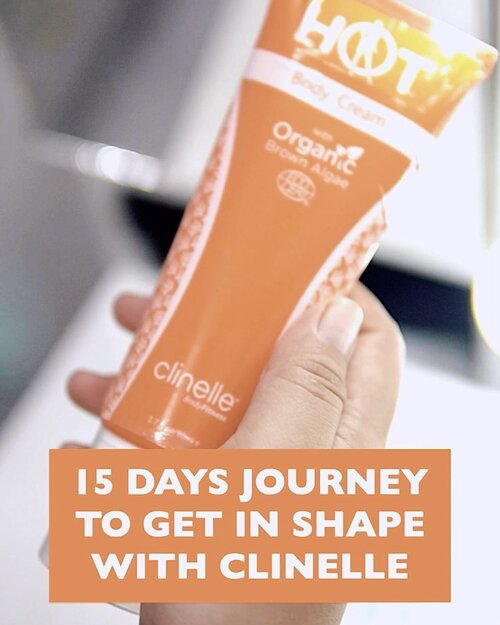 Hi guys! Seperti yang kalian tau kalau aku lagi menjalani pola hidup sehat sekaligus ikutan challenge 15 days to get in shape with @clinelleid Hot Body Cream. And here's my Journey! Btw, aku biasanya melakukan workout dirumah pada pagi hari sekitar 15-20 menit. Gerakannya juga simpel dan berfokus pada lengan, perut dan paha. Tutorialnya aku nonton di Youtube dan meniru video nya @clozetteid . Nah sebelum workout, aku pakai clinelle Hot Body Cream disekitar area lengan, perut, dan paha dengan gerakan memutar. Clinelle Hot Body Cream memiliki 5 stainless steel roller ball massage applicator. Penggunaan Clinelle Hot Body Cream ini sangat berpengaruh karena yang aku rasakan area tersebut jadi lebih hangat, saat workout juga lemak jadi lebih mudah terbakar dan keringat lebih banyak meskipun gerakan workoutnya simpel. @clinelleid Hot Body Cream ini mengandung organic Brown Algae yang bermanfaat untuk mengencangkan area lengan, perut dan paha, membantu menyamarkan selulit, serta dapat mengurangi pertumbuhan melanin sehingga kulit tampak lebih cerah. Kalian bisa lihat result nya di akhir video ya. Selamat mencoba! ..
#GetInShape
#HotBodyCream
#ClinelleHotBodyCreamxClozette
#lidyareview
#clozetteid
#workout
#exercise

+ View more details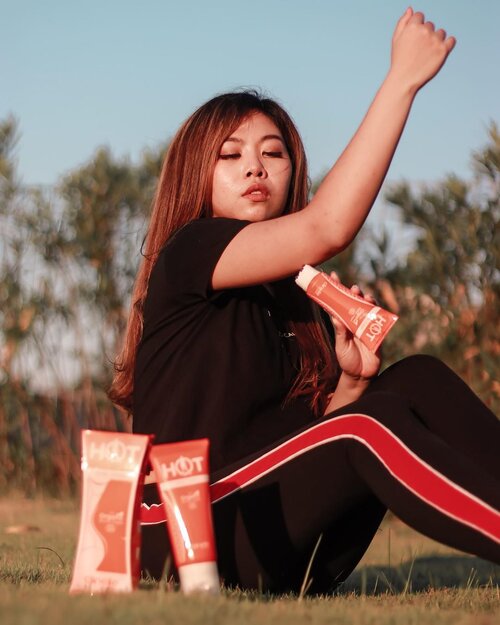 Akhir-akhir ini aku lagi rajin workout di rumah nih, biar lebih sehat dan bentuk badan jadi lebih bagus. Nah sebelum exercise biasanya aku pake Hot Body Cream dari @clinelleid supaya hasilnya lebih efektif dan lebih cepat berkeringat. Jadi produk ini punya kandungan utama Organic Brown Algae yang memiliki benefit 3in1, yaitu:- Toning: mengencangkan area tubuh seperti lingkar pinggang, paha, lengan- Brightening: memperlambat proses produksi melanin, menyamarkan selulit dan melembutkan tekstur kulit- Moisturizing: melembabkan dan menutrisi kulit dengan Apricot ExtractDi bagian ujung tube nya juga dilengkapi dengan 5 Steel Roller Ball, jadi praktis banget saat pengaplikasian cream bisa sekaligus massage 🥰
[email protected]
#GetinShape
#HotBodyCream
#Clinelle
#ClinelleIndonesia
#Clozetteid
#ClinelleXClozetteIdReview
#ClozetteID
#ClozetteIDReview
+ View more details

loading ...
Back To Top