loading...
Search
166 RESULTS FOR EXERCISE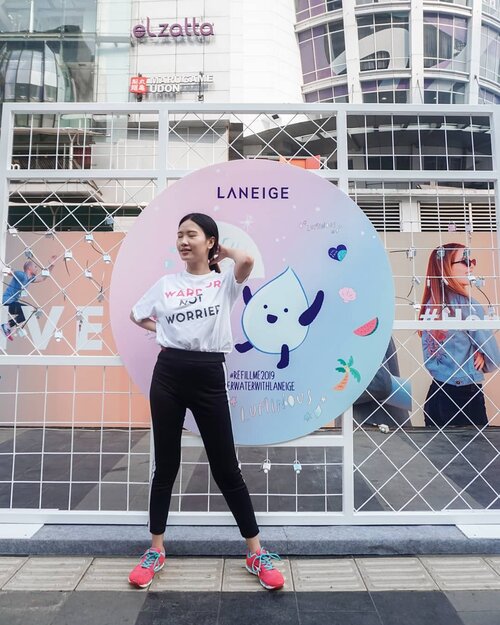 + View more details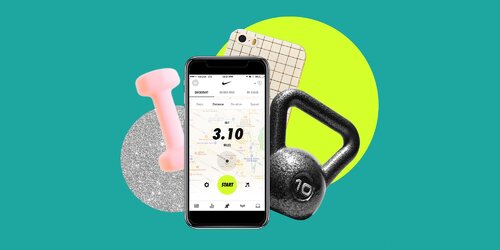 So you can reach your fitness goal before you hit your breaking point.
Simak juga artikel menarik lainnya di Article Section pada Clozette App.
+ View more details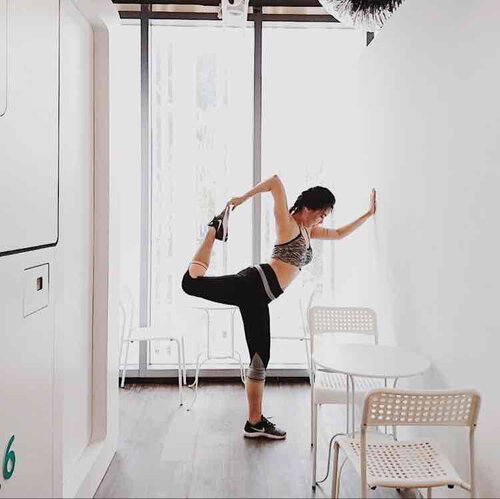 + View more details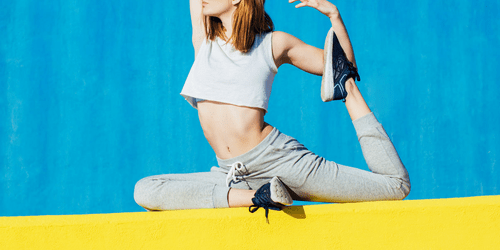 FYI: Bed yoga is a thing and we're bringing it to you rn.
Simak juga artikel menarik lainnya di Article Section pada Clozette App.
+ View more details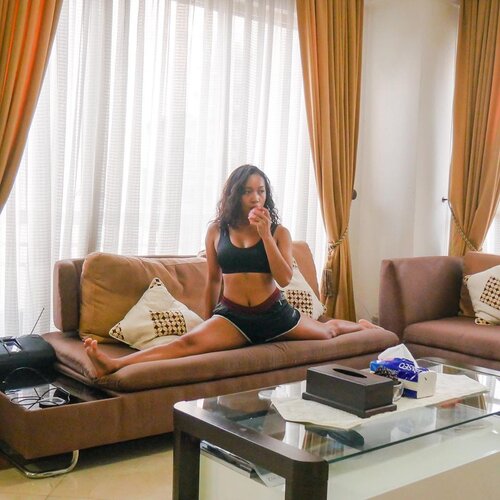 + View more details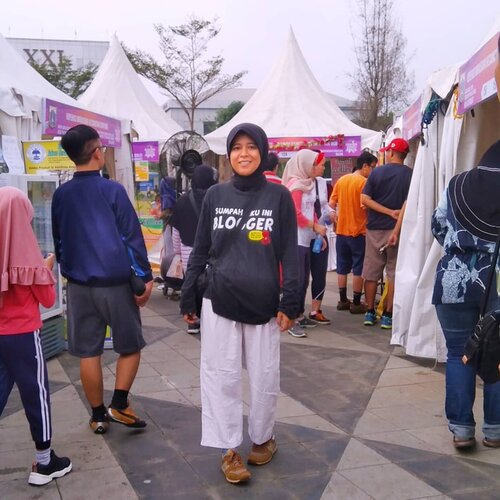 Pagi ini, cobain olahraga lagi. Setelah sekian bulan berhenti, badan rasanya kaku. Keliling lapangan atletik 3x putaran aja berasa lama 🤣..Selesai olahraga, saya mampir ke Velodrome. Lagi ada Pekan Raya Koperasi yang diselenggarakan Pemprov @dkijakarta melalui @dinaskukmpdki. Eventnya udah digelar dari Jumat dan ini hari terakhir..Balik lagi bahas tentang olahraga. Di sini ada yang lari, jalan kaki, zumba, sepeda, bulutangkis, dll. Mana olahraga favorit mu? Saya jalan kaki aja, deh. Kalau lari takutnya malah jadi lari dari kenyataan 😁..Selesai olahraga? Cari camilan, dong. Lapar, belum sarapan 😂. .
#jalanjalankenai
#clozetteid
#bloggerperempuan
#healthylifestyle
#exercise
#akhirpekanseru
#weekendvibes
#breakfast
#jajananpasarmurah
#momblogger
+ View more details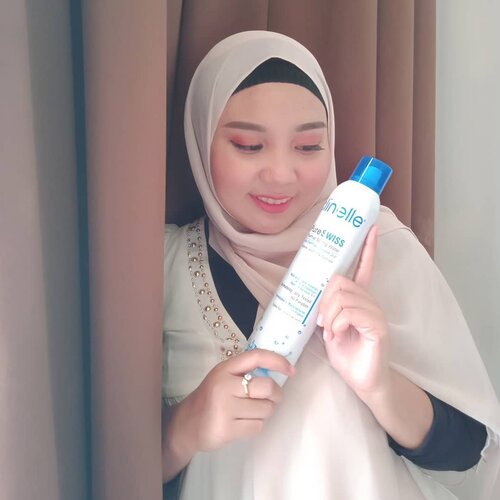 Hello everyone! Perkenalkan Clinelle Pureswiss Thermal Spring Water yang sekarang ini jadi favorit aku banget 😍.Thermal Spring Water ini telah teruji (Dermatologically Tested) yang diformulasikan dengan RX3 Mineral Action (Repair Refine Reshield) Dapat merawat dan mempercepat efek restorasi kulit, mampu menghidrasi kulit secara langsung serta dapat melindungi kulit dari dampak buruk radikal bebas ❤️.Nah tipe kulit aku "Oily Skin" tapi semenjak memakai Thermal Spring Water ini, aku merasa wajahku jadi gak begitu berminyak lagi ~~ cocok dipakai sebagai setting spray agar makeup jadi lebih tahan lama 😍 aku juga pakai produk ini sebagai Toner, hasilnya kulit wajahku jadi lebih fresh dan lembab ✨.Clinelle Pureswiss Thermal Spring Water ini juga dilengkapi dengan "25 amazing spring power" untuk menjaga dan merawat tubuh mulai dari kepala hingga ujung kaki wow~
#ProtectandRevive
your skin from head to toe.🌿For Face : Lifting & firming, Refines pores, Controls Oil, Relieves blemishes, Tones, Hydrates, Decongest, Protects Skin, Facial Mask Treatment, Sets Makeup, After dermatological treatments, Razor Burns🌿For Hand & Body : Soften Skin, After hair removal, Sunburns, Strengthen weak nails, Cracked heels, Skin discomforts from diaper wearing, Relieve Insect bites🌿For Hair & Scalp : Prevents dandruff, Split ends, Scalp itchiness🌿Refresh & Moisturize : After exercise, During travel, Under air-conditioning athome or office.Buat kalian yang penasaran ingin mencoba produk ini .. Buruan beli di Guardian karna lagi ada promo "Dapatkan Clinelle Thermal Spring Water 300 ml hanya dengan menambah Rp 1.000 setiap pembelian Clinelle Thermal Spring Water 300ml di Guardian❤️ promo dari tgl 22 Agustus - 4 Sept 2019 😉....
#happyskinhappyface
#clinelleindonesia
#beautycollabid
@beautycollab.id

+ View more details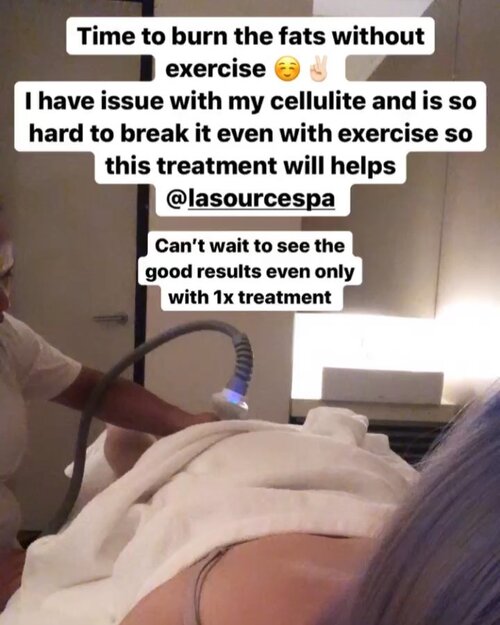 Cellulite is the hard one to fight with even with exercises. So I decided to try out this method to help reducing my cellulite. In just 1 session there's a significant result like slightly smaller size and I can feely thighs are firming than before. This kind of treatment definitely can't be done in just 1 session if you want to see big result. But I am happy with @lasourcespa to help me and educate me about how bad my cellulite and how to treat it.
As you can see on 2nd picture, there's lifting lines and firming skin.
Will i come back for more? Definitely. 😊✌🏻
#ladies_journal
#beauty
#treatment
#clozette
#clozetteid
#skintreatment
#slimming

+ View more details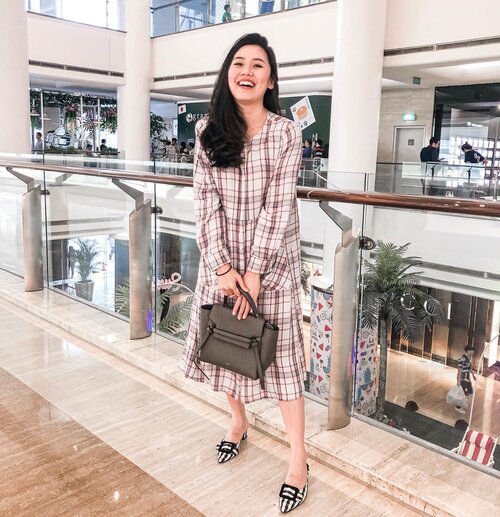 Why it is important that moms take time (or be given time) to dress up and self-pamper.
Some people say we gotta look nice for our husbands, because "men fell in love thru their eyes" atau kasarnya laki-laki lemah di mata. That's fine, if that works for you, no judgment here. Me, I don't wanna put that kind of pressure on myself. (Sorry husband 😛, but bear with me and you'll see what I mean). For me, dressing up is important because it makes me happy. Looking nice and gathered puts me in a good mood. And when I'm happy, I'm better equipped to play my role as a wife and a mother. When I'm happy, I radiate joy in our household; and my husband and kid will be better taken care of.
Note that "looking nice" does not always mean wearing some statement dress you're not really comfortable in, putting on a full make-up or even getting mani-pedi. Whatever works for you! If a full-on make up makes you feel your best, great. If merely putting together a cute outfit gets you there, awesome. The point is: know what you need (usually it's what we used to do when we were younger and before we had kids) and give yourself time to do it.
In fact, this encouragement applies to other activities as well. Cooking, reading, traveling, exercising, even working. Make time for any activity you're passionate about or fond of. I emphasize dressing up and pampering in this post simply because it's one of those activities we girls like to do but often feel bad for making "too much" time for while we have a baby to tend to.
I say all this because as mothers our instinct is to put another person's (i.e. baby's) happiness first, and with the gazillion baby needs we tend to get caught up in a mess and forget about our own needs. So here's a reminder to you: 🔆 Be happy first, so you can grow a happy family. 🔆
#clozetteid
#ootd
#momblogger
#selfcare
#loveyourselffirst
#mamadaily
#honestlymothering

+ View more details

loading ...
Back To Top