loading...
Search
89 RESULTS FOR ACCESORIES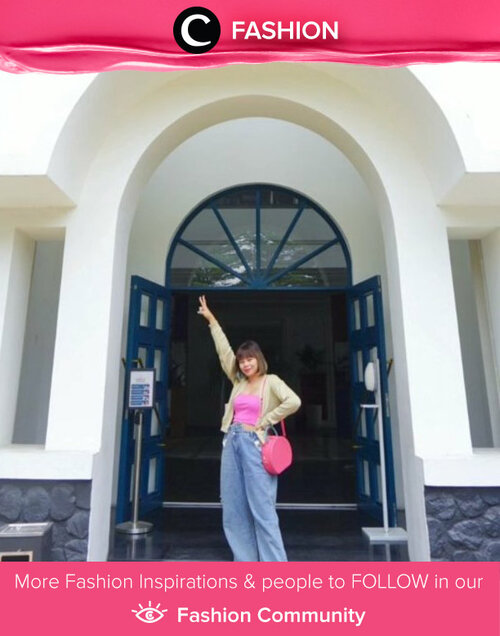 Take your bright pink outfit and accesories for a fun off-duty look. Image shared by Clozette Ambassador @deemiiaa. Simak Fashion Update ala clozetters lainnya hari ini di Fashion Community. Yuk, share outfit favorit kamu bersama Clozette.

+ View more details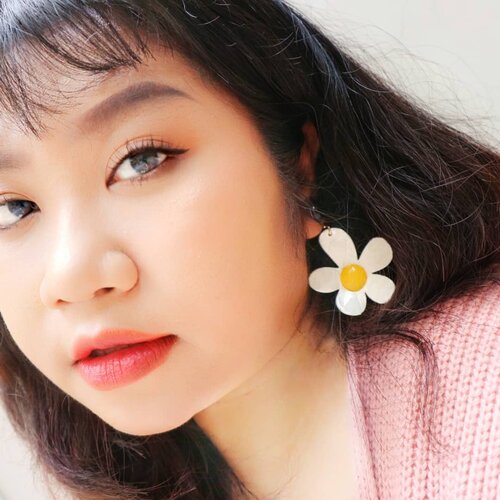 + View more details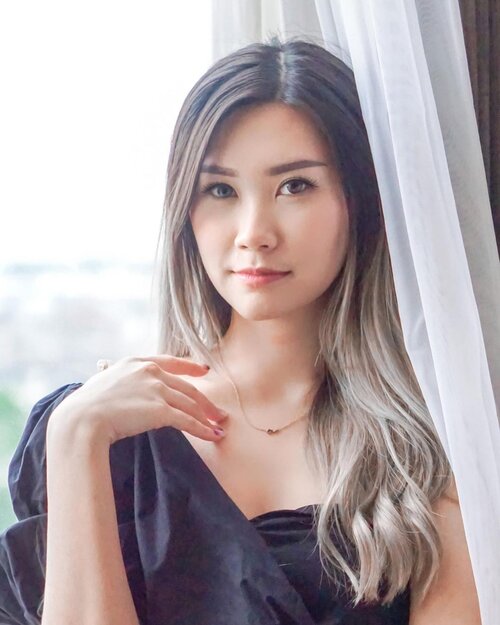 Search a gift for your loved one?
How about a Birthstone accesories!?
@byinviteonlystore just launch birthstone necklace n bracelet on late March !
It's crafted carefuly, with elegant design and 18k pleated gold.
Since it's a birthstone, each month stone will be different. MINE ?
Emerald - Emerald is known as the "stone of successful love". It brings loyalty and provides for domestic bliss. ... Emerald stimulates the heart chakra, having a healing effect on the emotions as well as the physical heart. It ensures physical, emotional and mental equilibrium, bringing harmony to all areas of ones life.
Swipe to see the closer look 👌🏻
.
.
.
#internationalwomensday
#ByInviteParty
#ByInviteOnly
#TorquiseWear
#BloggerSurabaya
#Clozetteid

+ View more details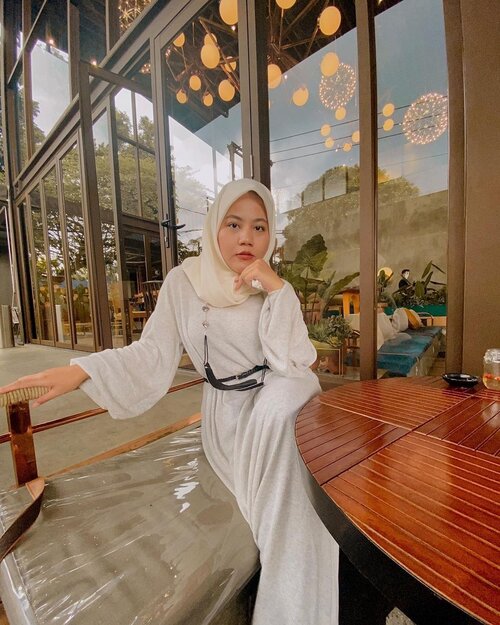 + View more details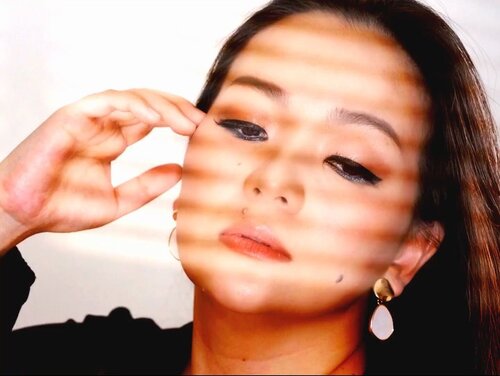 + View more details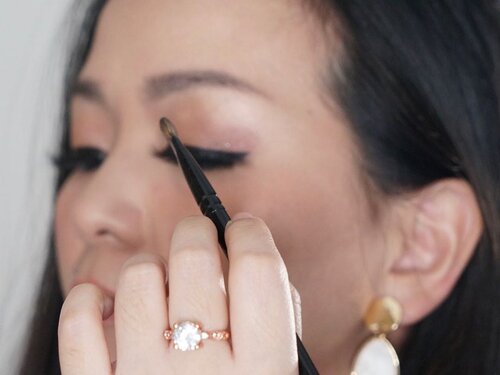 + View more details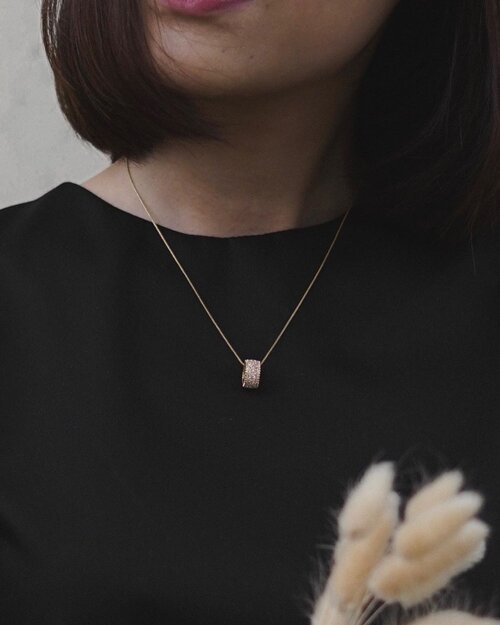 detail matters ✨
aku itu cukup detail sih kalo misalnya foto
#ootd
, kadang baju lecek aja re-take, rambut lepek lngs ga mau foto, dan menurutku accesories is a must, kalo kalian perhatiin, hampir dan bahkan semua foto aku pasti pake accesories.
nah udah terbukti aku yang suka foto outdoor+keringetan, accessories dari @bumbleberry.id ga cepet kuning dan premium with affordable price, sebagus itu ya detail nya 🌹🥰
#bumbleberrypremium

+ View more details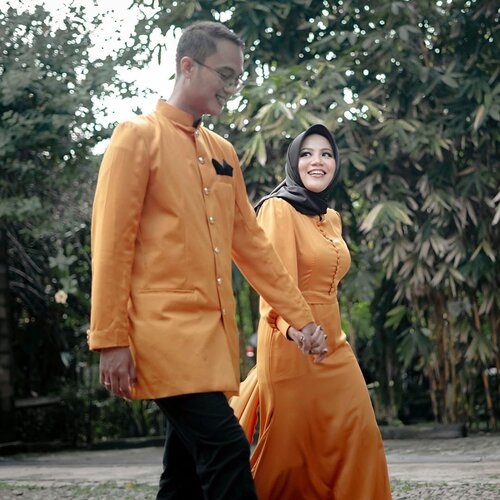 22.02.2020B E T W O G A T H E Rبسم اللة ارحمن ارحيمVenue @pendopo45hotelAttire Bride & Groom Manage by @awahita.studioGroom's Shoes @kokufootwearHantaran @awahita.studio MUA @byvannisa Accesories @byvannisa Mother Attire Manage by @awahita.studioFather Attire Manage by @awahita.studio Mother MUA @byvannisa Photo & Video @dhanyphotologhy ..
#clozetteid
#VannyGotAPie
+ View more details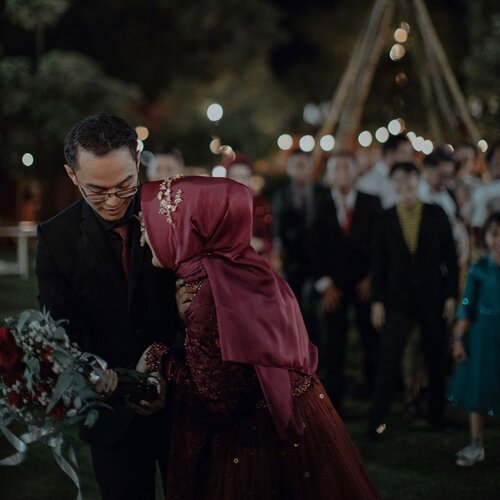 02.02.2020H A N D B O U QU E TTradisi lempar bunga kali ini di sponsorin sama @nuansa.image . Lumayan nihh yang menang dapet voucher dari @nuansa.image 🙌🏻🙌🏻 kapan lagi coba bisa punya foto bagus2 kaya aku dengan harga yang bagus juga 😜😜 Sebenernya sayang mau ngelempar bunganya 🤣 karena handbouquet yang dibuatin mas Ryan bagus hehehehehe.. messy handbouquet ala2 gt~ bisa pas banget dikasihnya jg bunga mawar, padahal aku ga request apa2. Cuman bilang klo dekorasi aku minta ada bunga merahnya krn aku pke baju merah mwheeheheheh~ Dan ini.. aku lupa buat handbouquet cadangan buat dilempar. Jadi yaaa mau gamau aku lempar deh~ Padahal sayang banget.. aku mau keringinin bunganya dan disimpen smpe kita yua nanti *azeeeekkk 🤣🤣 tapi yodahlaahh masih banyak details dr pernikahanku yang masih bisa aku simpen ❤️ Congraatsss buat mba @snoopy.nuphy mweheheh moga taun ini lgsg cuussss ya mba ? 😆 ...Manage & Concept by @awahita.studioVenue & Catering @pendopo_andaruBrides Attire @risnayustianiMUA @naeldeprayaAccesories @naeldeprayaNails by @nail_byaishaGroom's Shoes @kokufootwearMother's & Sister Attire @rajinrapi_tailor Mother's Make Up @brushedbymichellayoe Photo & Video @nuansa.imageBand & Sound by eL and Friends @megasamuelsperkasaMC @erwinsiddhartha_mcDecoration @ryandecoration Boutonniere @awahita.studioRing Nest @awahita.studioMahar @awahita.studioInvitation & Souvenir by @awahita.studio Bridesmaid Hampers by @awahita.studio ..
#Clozetteid
#VannyGotAPie
#familypictures
#kinfolk
#kinfolklife
#sbybeautyblogger
#hijabbloggerindonesia
#surabayainfluencer
#surabayablogger
#influencersurabaya
#bloggerid
#훈녀 #훈남 #팔로우 #선팔 #맛팔 #좋아요 #셀카 #셀피 #셀스타그램 #얼스타그램 #일상
#weddinginspiration
#malaywedding
#malaybride
#kahwinsg
#bridalnetwork
#bridesidea
#weddingflashmob
#weddingdance
+ View more details

loading ...
Back To Top