loading...
Search
52 RESULTS FOR ARTSY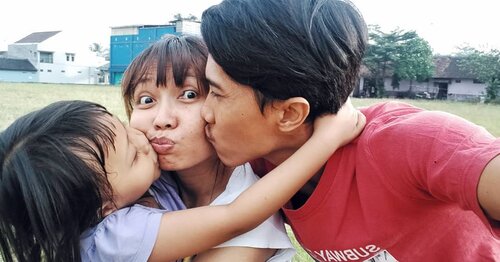 Katanya, kalau ngepost foto-foto pasangan atau keluarga, kebanyakan malah nutupin masalah yang sedang dihadapinya.Sebagai seseorang yang menganut paham 'yang biasa-biasa wae'', hal itu enggak berlalu di aku. Apa yang aku bagikan, ya begini keadaannya. Aku bertiga terus sama Alya sama Suami, njuk terus kudu gimana ik?Nanti aku foto produk terus, dikira jualan, dikira endorse-an terus. Nanti aku foto selfie dikira kesepian. Nanti aku foto bareng temen-temen dikira lupain keluarga. Nanti foto makanan, dikira enggak peduli sama manusia lain di luar yang enggak bisa makan. Nanti foto makeup dan OOTD dikira sok artsy. Terus aku foto apa? Foto pemandangan? Ya mending aku jual di shutterstock lebih menghasilkan.Ha mbok daripada aku nurutin kemauan orang, mending aku jadi diri sendiri yang lebih mengasyikkan.Jadi, selama menurutku aku melakukan yang baik, enggak ganggu kamu, dan tentunya baik juga untuk kesehatanku, then I will do it anyway.
#clozetteid

+ View more details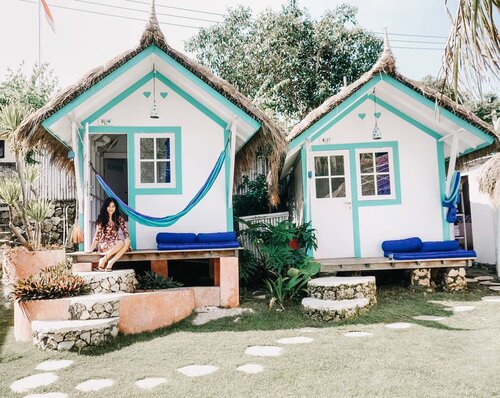 SELF LOVE? Jaga nama keluarga, jaga nama dia..yang entah siapa. I mean future family. Uhm. Mereka rumah buat saya, sekarang dan nanti. Itu yang terpikir sebelum (or sesudah) posting di social media (or offline).Jangan sampai postingannya jadi beban buat mereka yang saya sayangi di kemudian hari.Entah itu keluarga yang sekarang, keluarga masa depan yang namanya belum dimunculkan Tuhan 😬, atau anak..di kemudian hari.Saya juga free spirit, saya juga bebas, saya juga suka protes. Tapi social media itu another level. Digital susah dihapus..Konten Tara Basro itu oke. Foto artsy, caption bagus, tujuan baik. Kominfo harusnya nggak usah heboh. Tahu, kan, netizen kalo ditantang makin menjadi?Tapi pas yang laen ikutan...makna dan efeknya bisa sama, bisa berubah. Bisa justru bikin kehebohan baru yang negatif. Sudah kelihatan efeknya di twitter. Saya nggak suka lihat komen-komen negatifnya. Bikin khawatir..Nggak harus telanjang buat nunjukin self love. Banyak jalan lainnya, misalnya, be smarter, be wiser, be healthier (tanpa perlu telanjang di socmed).Self control juga penting, please consider it.🙏.Kecuali..kamu dan keluarga semua sudah siap konsekuensinya. That's up to you.
#clozetteid
#selflove

+ View more details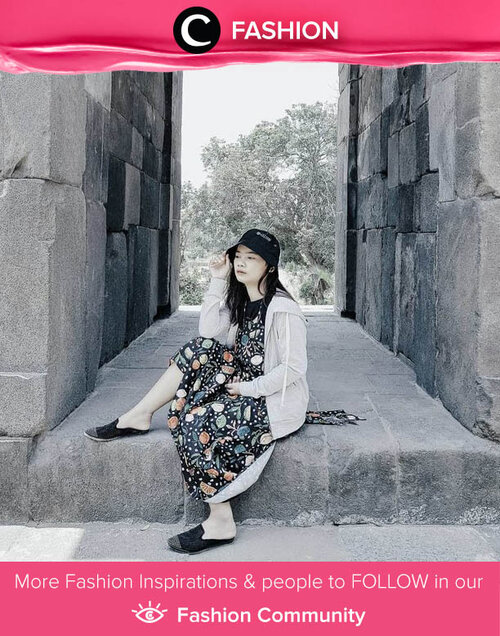 Ingin traveling weekend ini? Don't forget to invest your look on comfy yet artsy dresses, Clozetters! Image shared by Clozetter @rima_angel. Simak Fashion Update ala clozetters lainnya hari ini di Fashion Community. Yuk, share outfit favorit kamu bersama Clozette.

+ View more details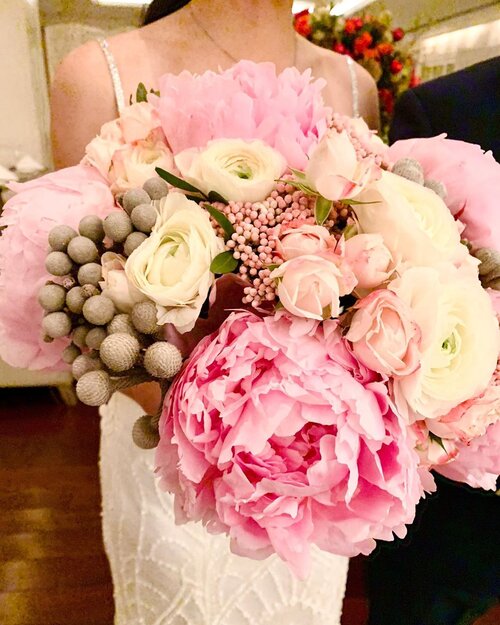 + View more details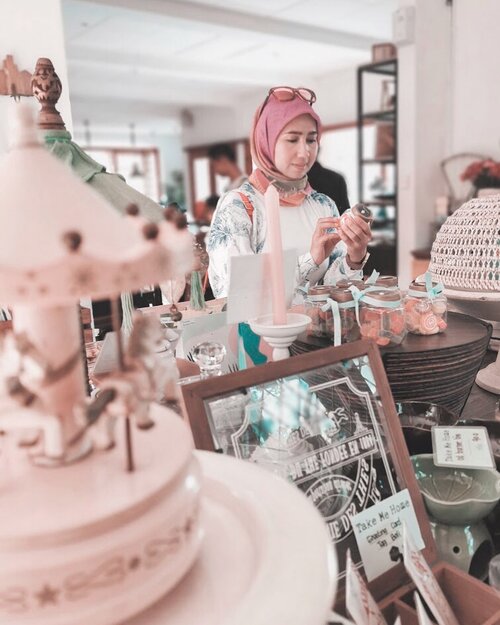 + View more details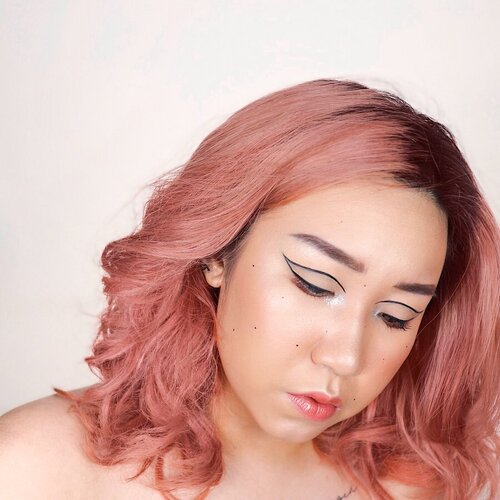 + View more details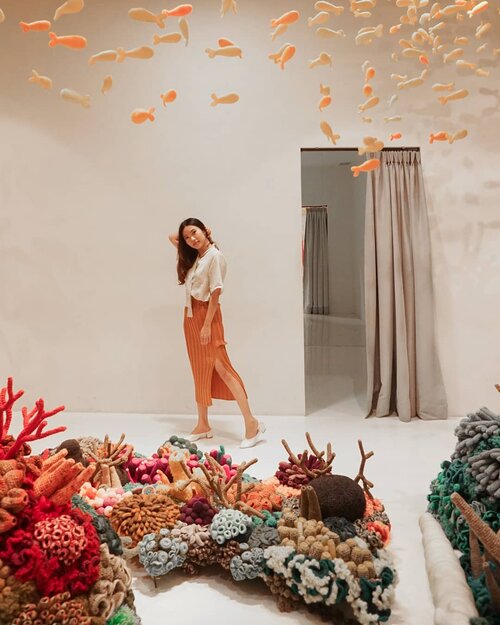 + View more details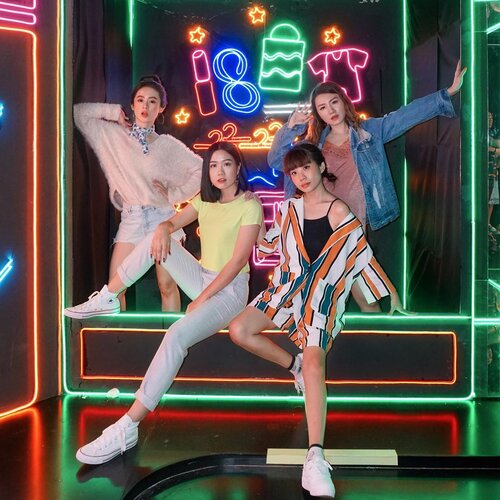 + View more details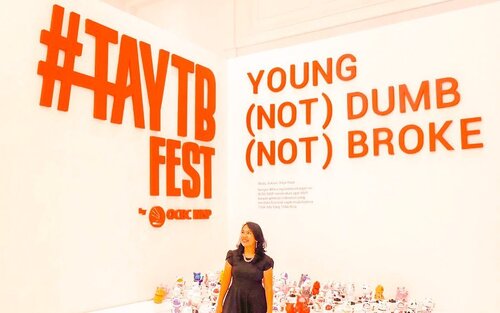 Kalo kamu mau belajar soal literasi keuangan BIAR CUAN, biar bisa punya rumah tapi tep bebas travelling, gih dateng ke
#TAYTBFest
by @ocbc_nisp .. Acaranya sampe tanggal 3 Nov di di The Tribrata Dharmawangsa lho! Banyak instalasi artsy kekinian gitu. Bakalan puas hahahihi sambil makan enak dan selfie deh. Seru banget!.So, mau dateng sama siapa ke @taytb.fest ? Pokokmen mesti cuan, cuan, cuan yaaaaa! 🤑🤑
+ View more details

loading ...
Back To Top