loading...
Search
50 RESULTS FOR DEMON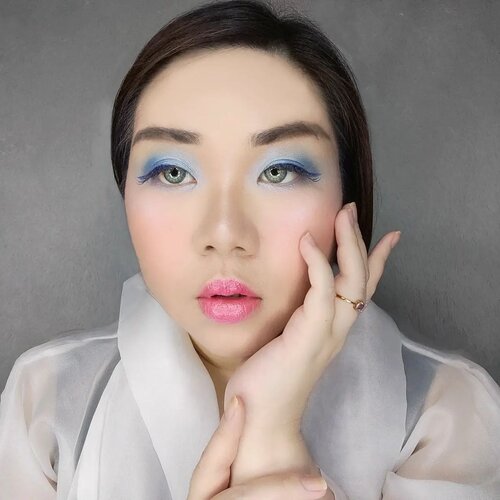 #Repost
from Clozetter @Mgirl83.
I was trying so hard to do an editiorial poses and then i realized i had absolutely no idea what i was doing so i had to google the poses and copy some of them 🙈.
Also, i think a slicked back hair is more editorial than my usual "curtain to shield my wide face" (and the fact that the inspo had a long straight hair and wore her hair slicked back convinced me) i didn't use any product on my hair tho (coz i almost have none lol) but i think the illusion is there 🙈.
I made this look for the 30 secs cleansing challenge but ofc i'm not about to do a whole elaborate look (it's the first time i put on falsies again after so long!) Just to take it off without taking any pictures!
I wanted to use light blue eyeshadows and highlight for a look for awhile now and then i saw a pic of an editorial model wearing blue themed makeup so i decided to recreate it, although if i'm honest when i first tried to take pictures i felt that the vibe was a Chinese demon again 😂😂😂, it's the hair and outfit choices probably 😂, but i think after copying the poses and slicked my hair back, it's better - at least i hope so!
Btw the blue highlighter doesn't look so blue in pictures, it's a lot bluer in real life that i often wonder how to pull of wearing blue highlighter out IRL?
Anyway, the blue highlighter (also used as eyeshadow) is from City Color Glow Pro Stellar Iridescent Highlighter Palette (one of my fave affordable highlighter palette) - you can get it from @kumurabeauty
For the best price!
#editorialmakeup
#blueeyeshadow
#BeauteFemmeCommunity
#SbyBeautyBlogger
#clozetteid
#startwithSBN
#makeuplook
#motd

+ View more details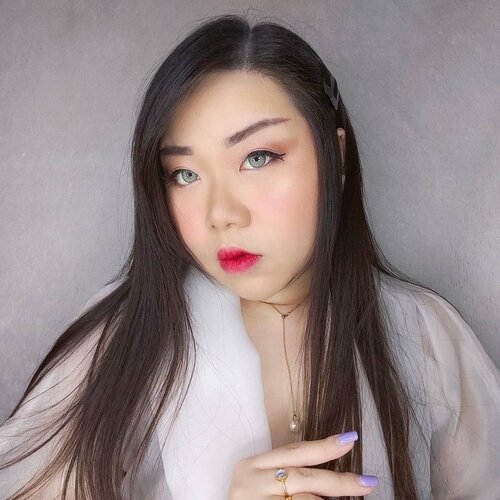 Kinda obsessed with this Gumiho/Fox Spirit/Chinese fox demon look 🤣.It wasn't intentional, i was about to do my very basic makeup (i only used 2 simple Korean shimmery eye shadow colors here from Missha!) But the contact lenses and the whole mood and vibe guided my hand and i ended up with a rather thematic, bold one 🤣.Anyway, have a nice Sunday, my Saturday was tough and i ended the day dropping my days old day cream (and it's a rare one that i actually really like. It's very rare that i more than just tolerate a day cream coz i'm pretty fussy with my oily, sensitive skin!) And its jar shattered, wasting about 20% of the cream sigh. But i believe when things get sucky like that, we are ridding ourselves of bigger bad lucks and loss soo... TOO A FRESH START!Let all the blessings come our way! Cheers! Except if you're fasting, cheers later!
#makeuplook
#BeauteFemmeCommunity
#SbyBeautyBlogger
#clozetteid
#startwithSBN
+ View more details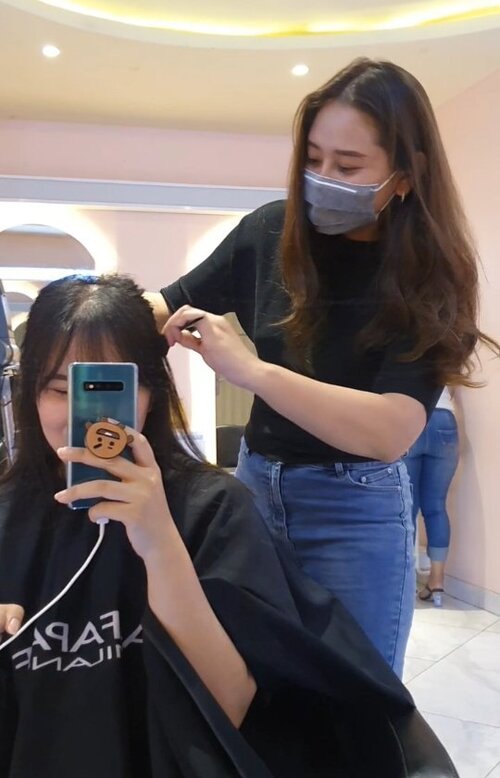 + View more details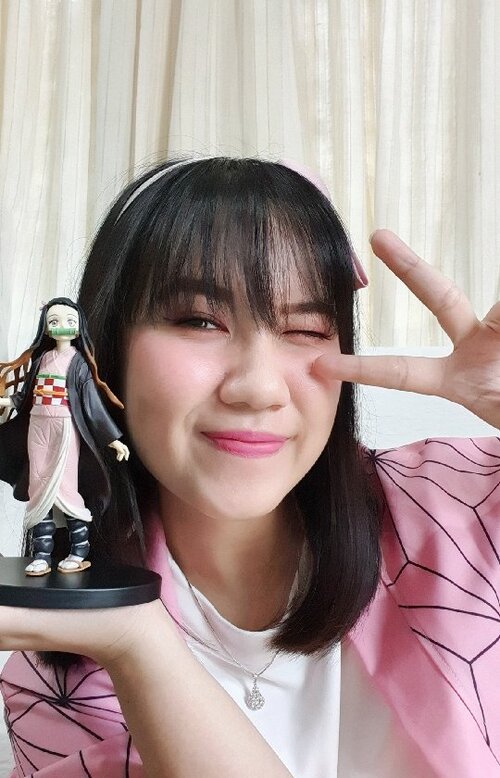 + View more details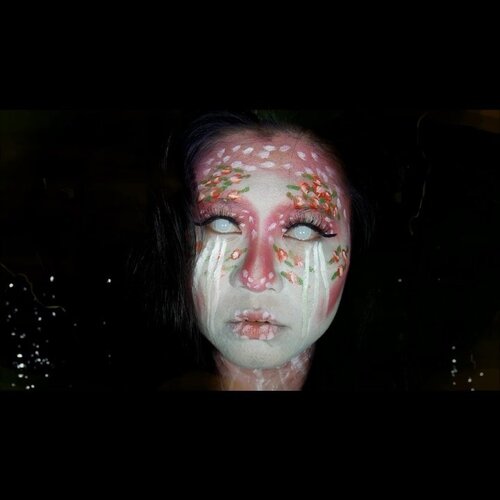 + View more details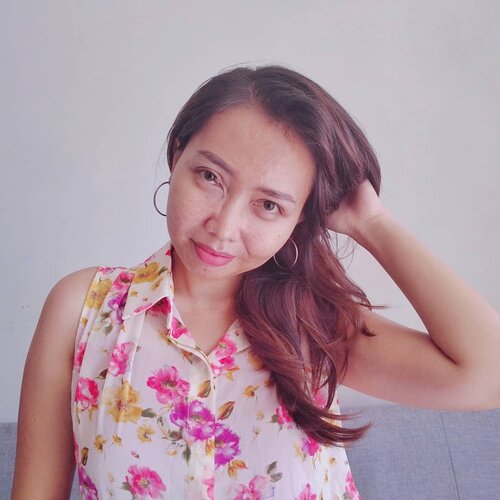 All my demons run wild
All my demons have your smile
In the city of angels
(Captionnya lirik lagu aja ya. Aku lagi pusing enggak ada ide 😬)
#clozetteid

+ View more details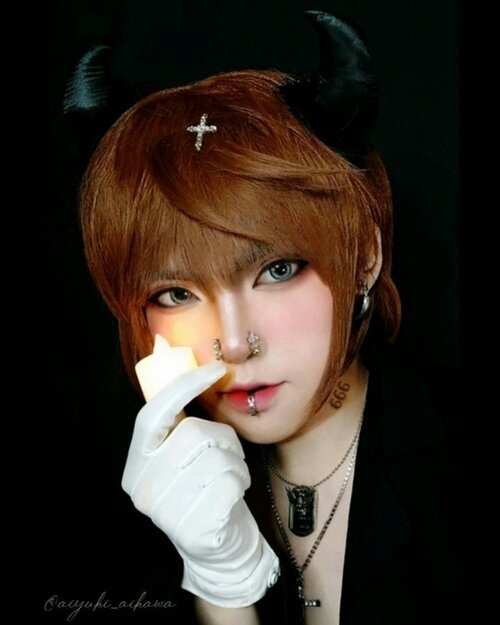 I've promised i'll tell you about my Lucifer's Makeup, right? .I need 1 hour to create this kind of makeup. Just using foundation, eyeliner, liptint, contouring and monochrome eyeshadow. Other than that, a skill, an intuition to create the image of Lucifer in my imagination. I have to create such a handsome face and evil side at the same time - so, my Lucifer will look so manly and elegant, so classy and dark. .Dangerous, but you want to down on your knees. Just like your feeling towards Demon : hate, but you never stop falling for them because they offer a worldly pleasure. It's not only about sex, but money, grudge, and everything that keeps you insane..As an Artist, concept is a MUST. And i'll put all my heart during execution, so don't ask me why i'm too serious if we talk about Artwork and originality. There is a pain, there is an effort behind every artwork i've made. There is no shortcut. There's a tears if i'm failed to give a soul into every role i play. I'm not lying. But as a perfectionist and detail-oriented person, i'll start from beginning again until i feel right. So you will enjoy the best from me, or i'll feel so guilty if i can't give my best artwork..Promise me : DON'T call me an artist anymore if i can't bring a nuance to my artwork. Promise me, DON'T call me an artist if i don't put my heart into it, DON'T call me an artist if i forgot to put my soul into every character i play. I dedicated my life for Art, i live because of Art. So, i better lose my soul than lose my intuition and sensitivity. A 6th sense to catch the meaning of every dark corner that normal people can't see..Stay tuned for the other madness, my beautiful creature ❤️ i promise i'll always improve my skill, my creativity, my quality, and everything.....
#Gyarumakeup
#GyaruGal
#Gyaru
#makeup
#可愛い #かわいい #ギャル
#JapaneseBeauty
#osharekei
#makeup
#kawaii
#kawaiigirl
#beauty
#style
#fashion
#harajuku
#イケメン
#japan
#モデル  #メイク  #ヘアアレンジ #オシャレ  #ギャルメイク #ファッション #ガール
#visualkei
#男性 #おしゃれ
#devil
#demon
#clozetteid
+ View more details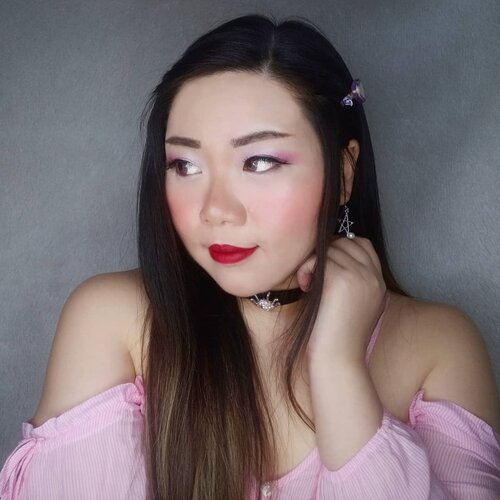 + View more details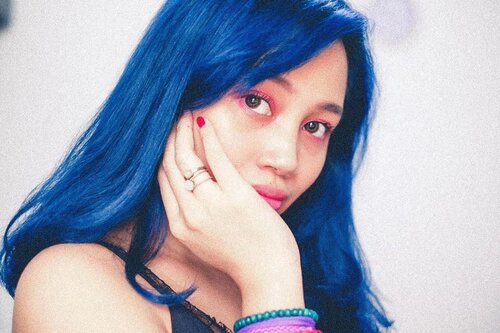 + View more details

loading ...
Back To Top